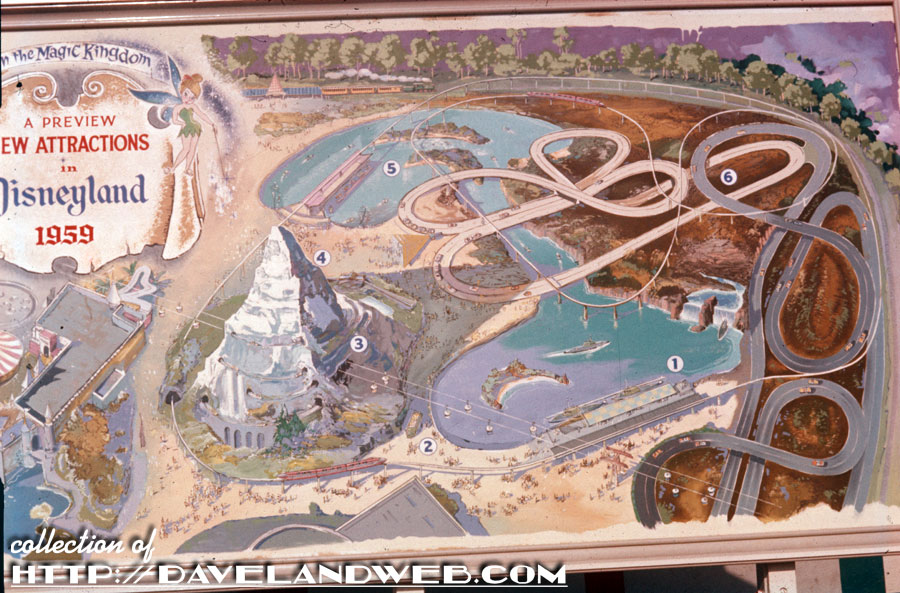 This vintage image shows a New Attraction Preview map for Disneyland 1959. I have no idea where in the Park this was located, but I think it's pretty cool nonetheless. Even more than 3 years after opening, Tinkerbell is still the spokesperson rather than Mickey Mouse. Apparently the uncertainty of whether or not the Park would make it was the reason she was put front and center instead of Mickey.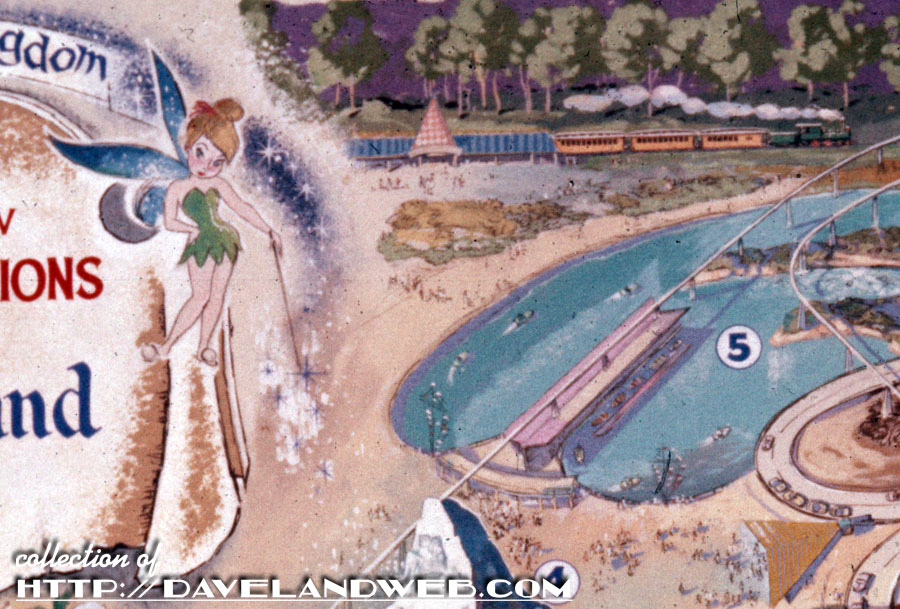 A closeup of the Matterhorn/Skyway/Monorail portion of the map. It looks like a tunnel was originally part of the plan for the Monorail to the left of the Matterhorn.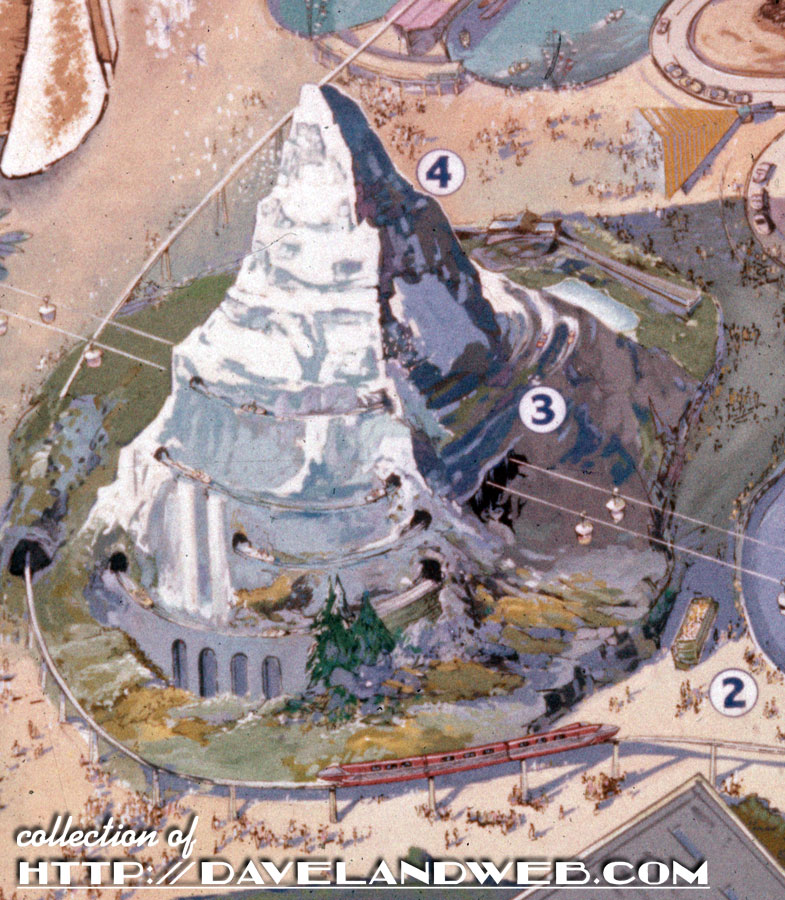 See more behind-the-scenes photos of Disneyland at my
main website.