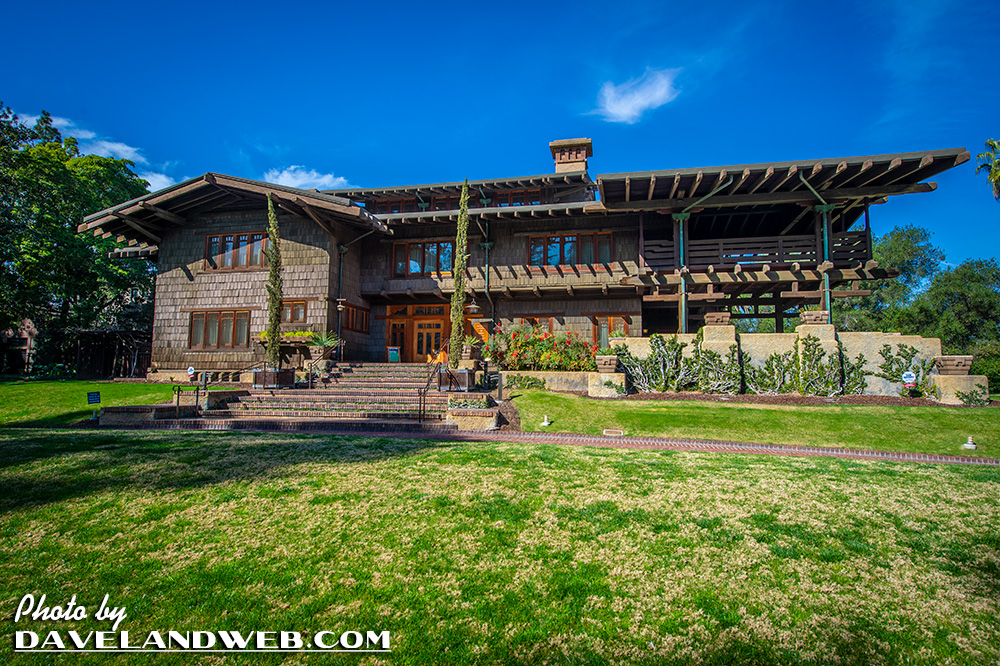 For me, good architecture can be thought provoking and even life changing; I can think of at least three times that my jaw dropped and I rethought my sense of design and style because of what I had seen. First was the tour of Frank Lloyd Wright's Studio in Oak Park Illinois, followed by Taliesin West in Arizona. The most awe-inspiring sight was seeing the atrium of the West Baden Springs Hotel for the first time. On my recent Frank Lloyd Wright tour in Pasadena, a fourth time had to be added to the list when I was able to go through the Gamble House by Greene & Greene. If it looks familiar to you, then you have probably seen the movie "Back to the Future," where it served as the home of Doc Brown.
Built in 1908, The David B. Gamble House was designed by architects Charles Sumner Greene and his brother Henry Mather Greene. The Gamble family generously gifted the home to the city of Pasadena in 1966 in a joint agreement with the University of Southern California, aka USC.
The garage, which now serves as the museum store: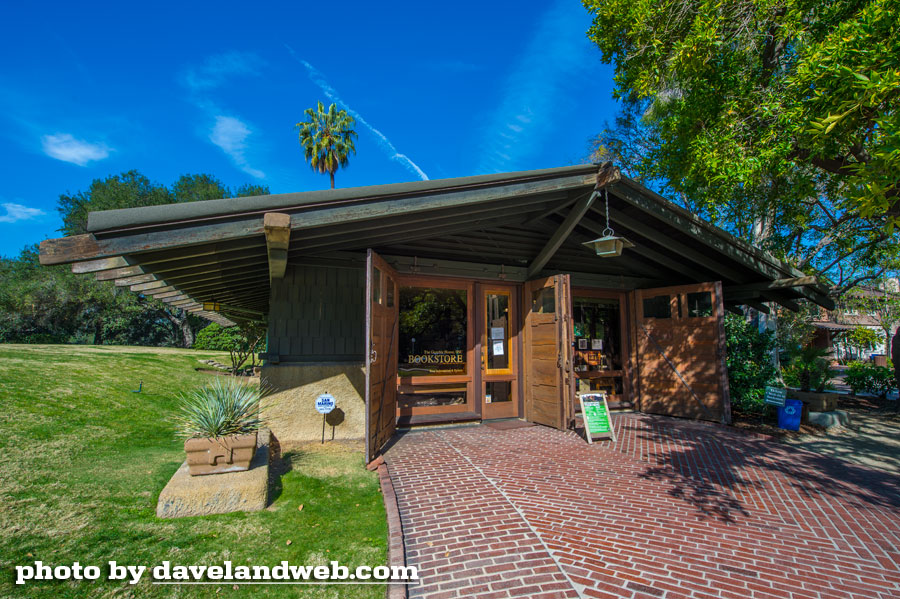 Listening to the tour guide as we stood on the front porch seemed like it lasted for an eternity.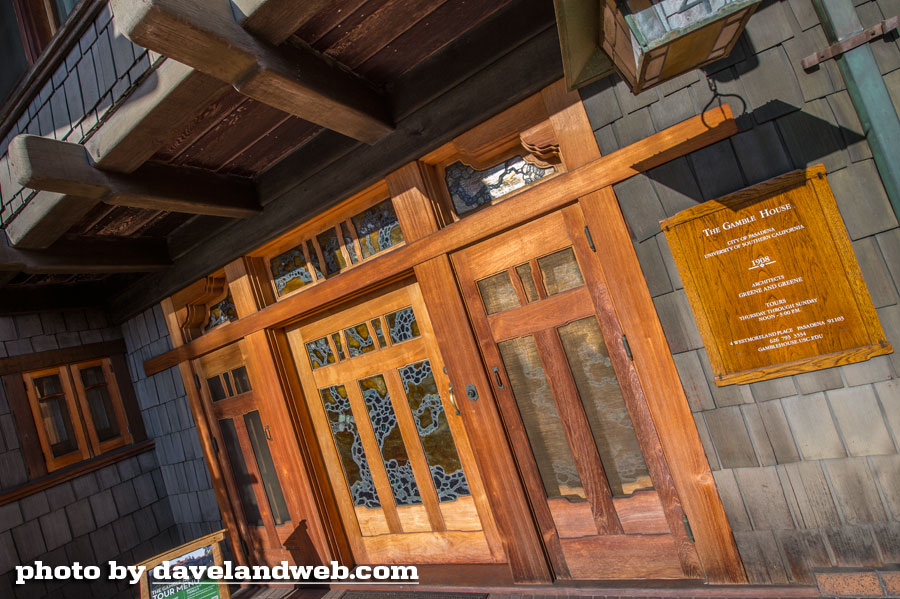 GET ME INSIDE!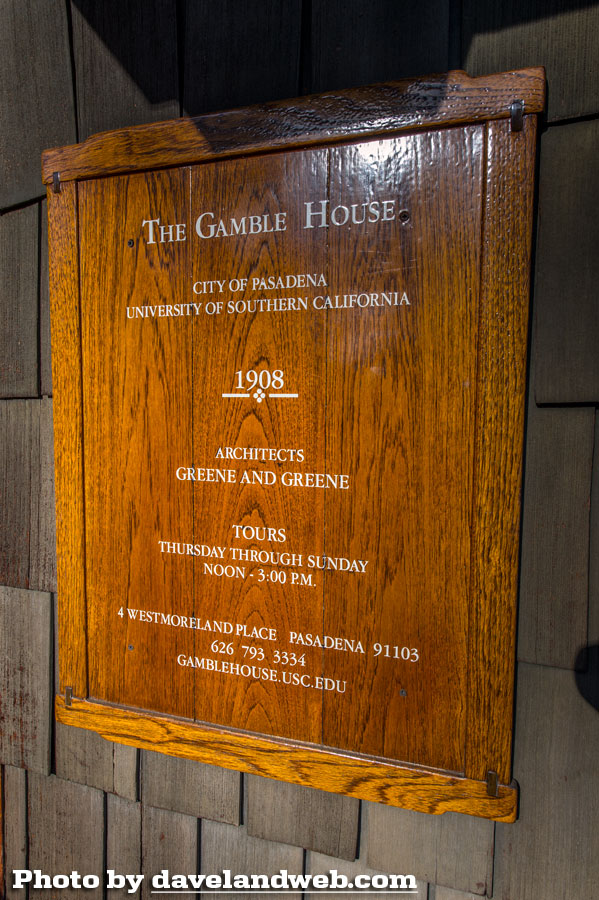 Detailed view of the stained glass on the front door, as the outdoor light streams into the front entrance.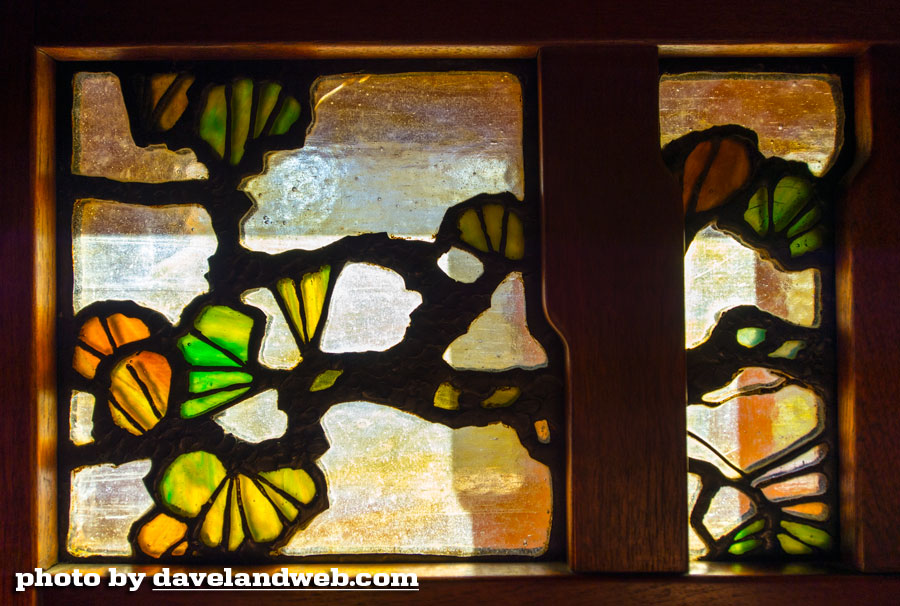 Loved this little sculpture that hung by the entryway staircase: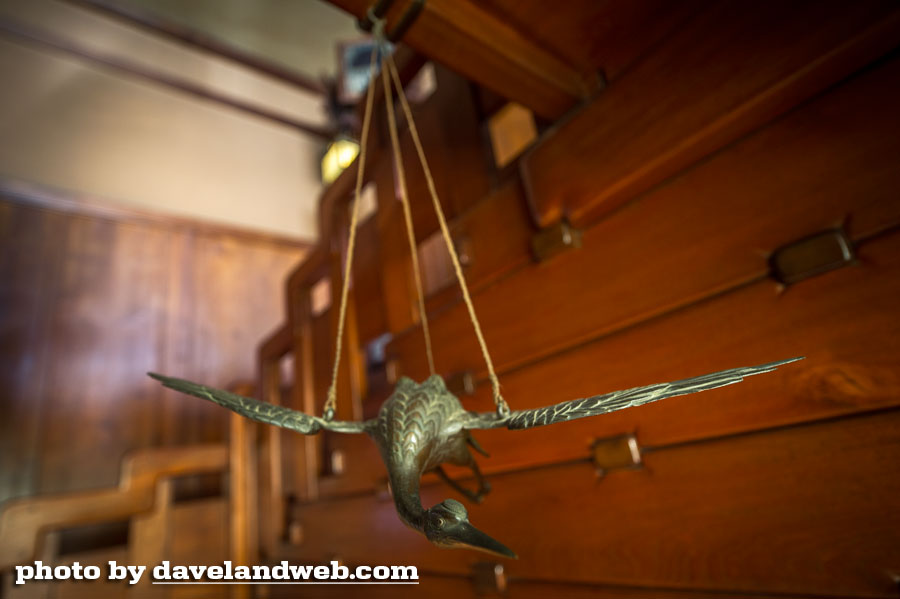 This staircase is a masterpiece. The soft rounded corners of the wood make it appear velvety soft.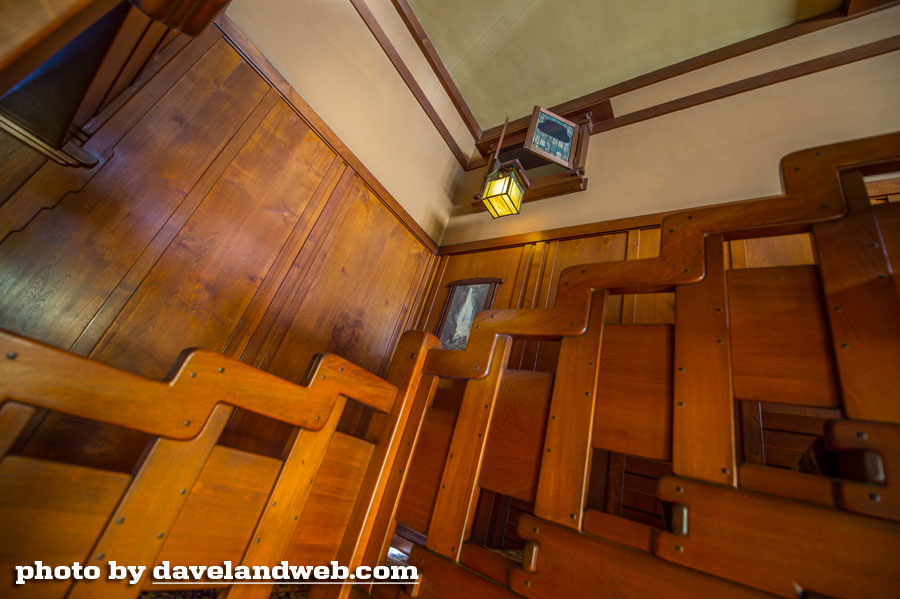 The last interior shot I was able to take before a tour guide appeared out of the back and sternly announced that photos were not allowed.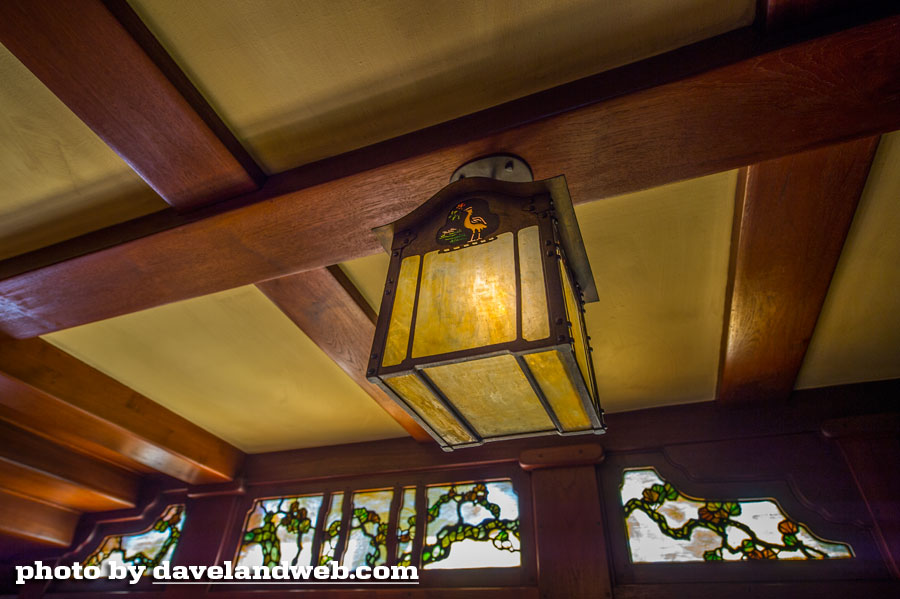 The rest of today's post is an assortment of outdoor shots of the Gamble House as well as some views from the second floor overlooking the backyard.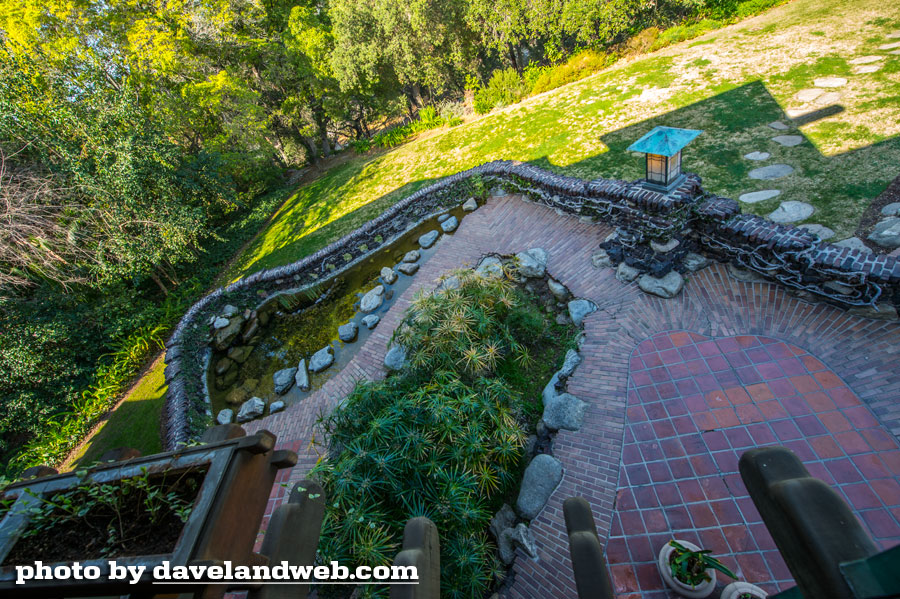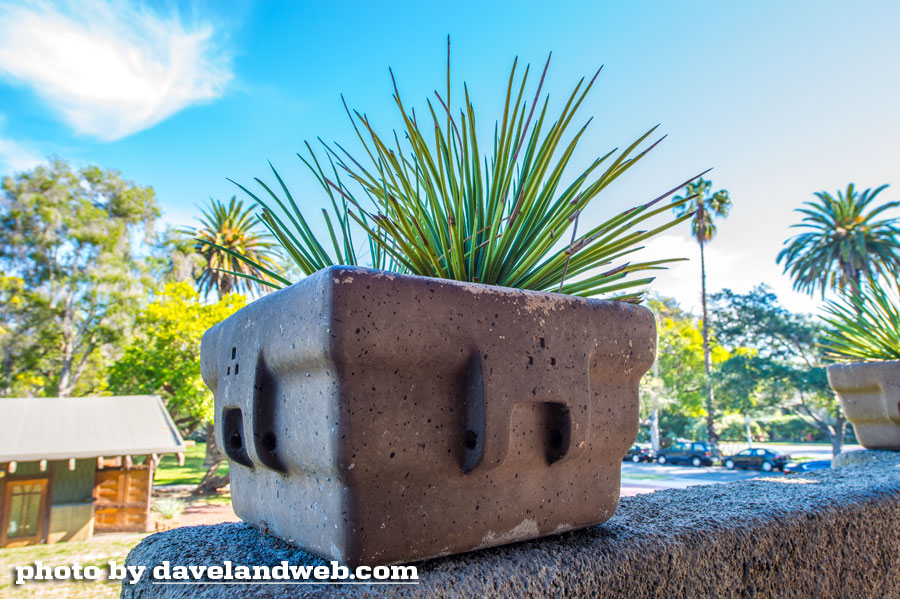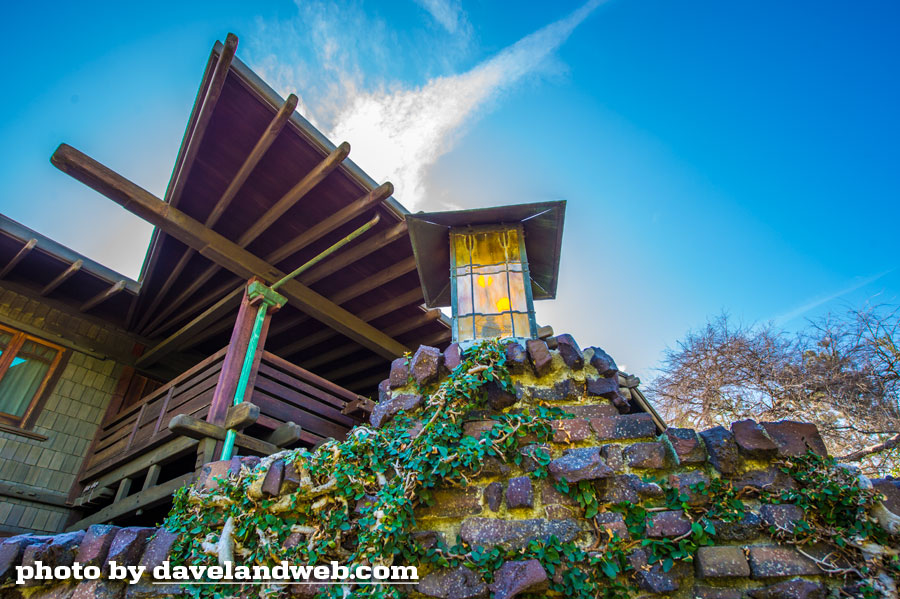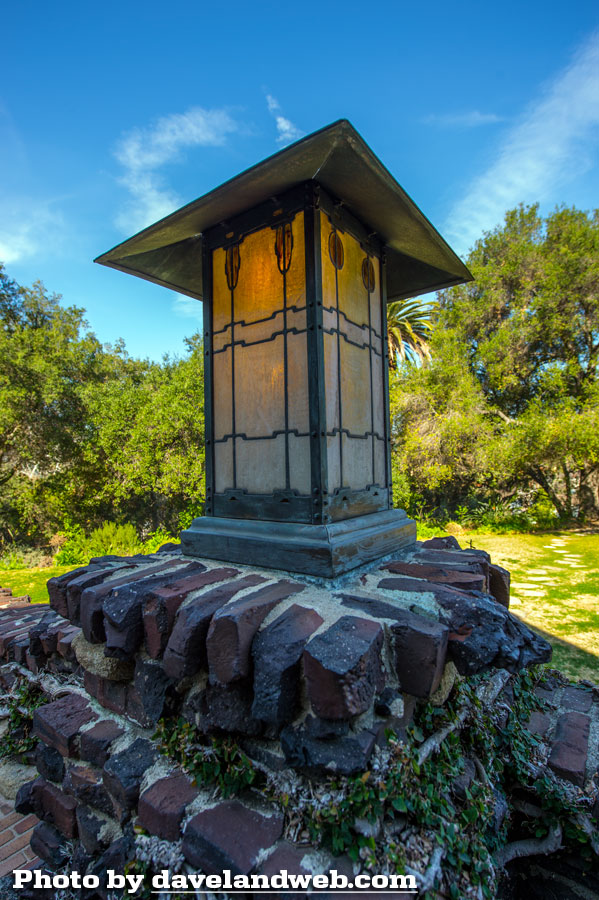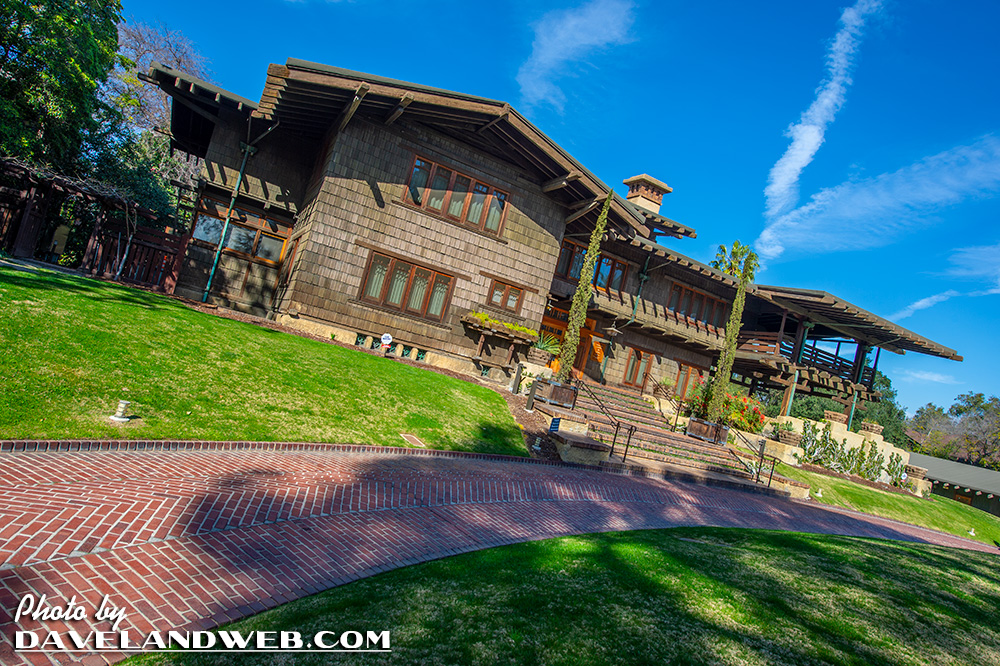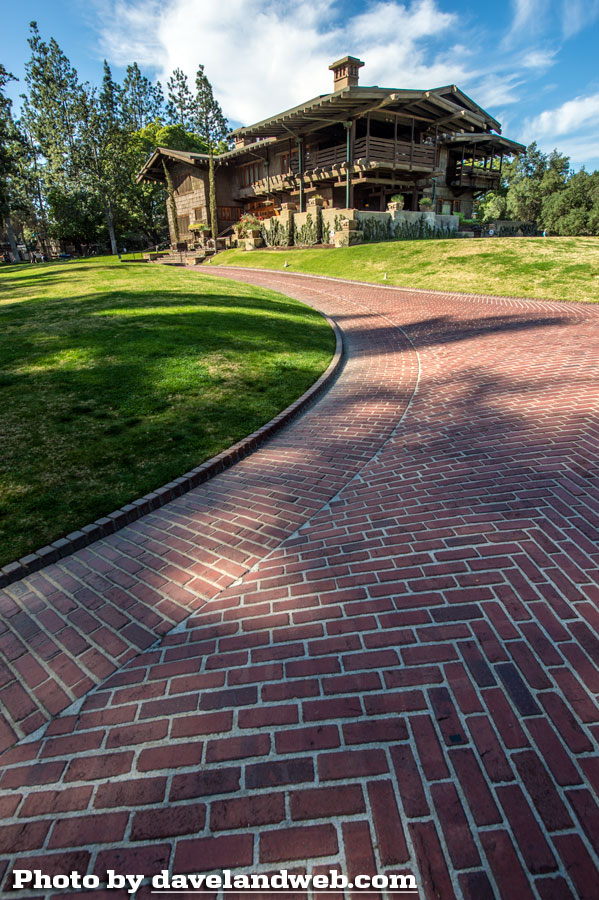 The Gamble House is reason enough alone for me to hightail it back to Pasadena in the near future.
For great photos it's no gamble; just visit my
main website.