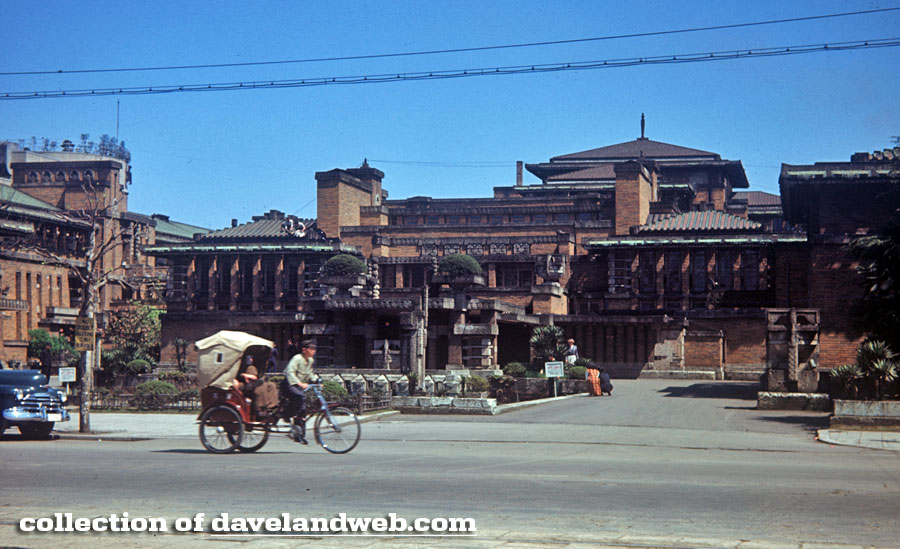 The Imperial Hotel in Tokyo is one of the many "lost" Frank Lloyd Wright architectural masterpieces. Thanks to these 1949 photos taken by Colonel Ralph Cruse, we can get an idea of what it looked like.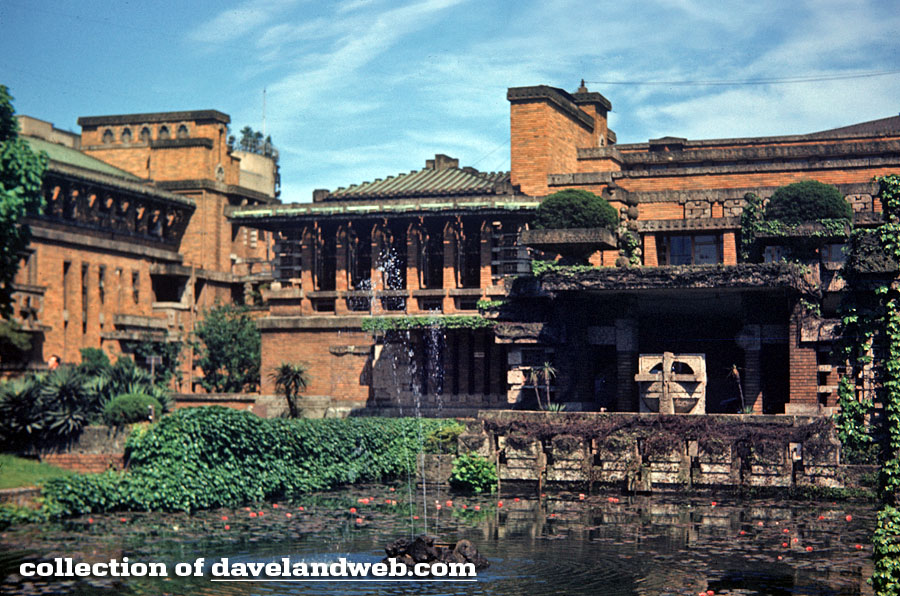 During World War II, the south hotel wing was gutted by bombs. The hotel was commandeered for a period by the Occupation forces and managed by the U.S. Government under the supervision of Lieutenant J.Malcolm Morris 1945 to 1952 and some of the damage was repaired during this time. This is the time frame that these photos were taken.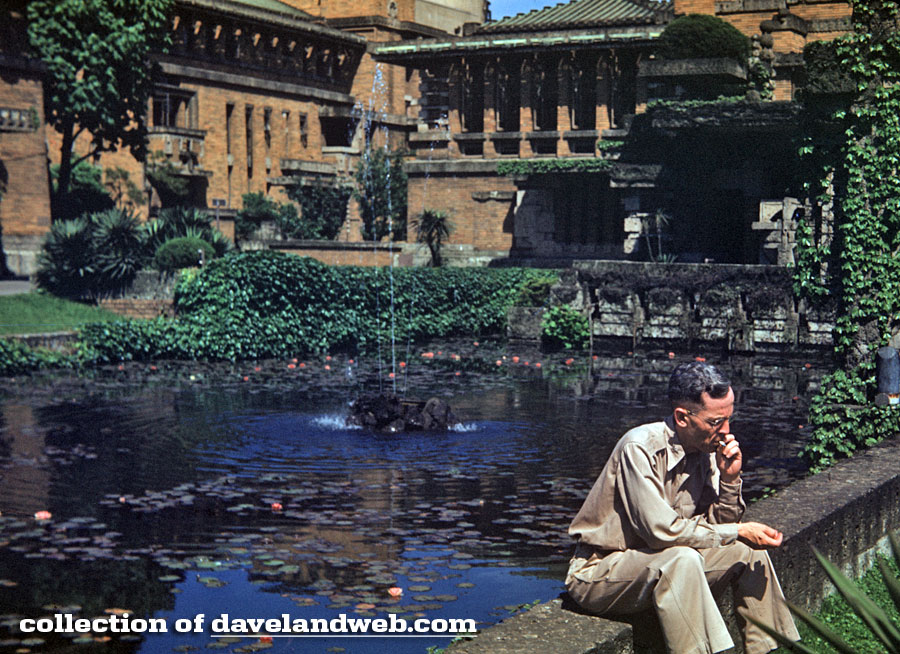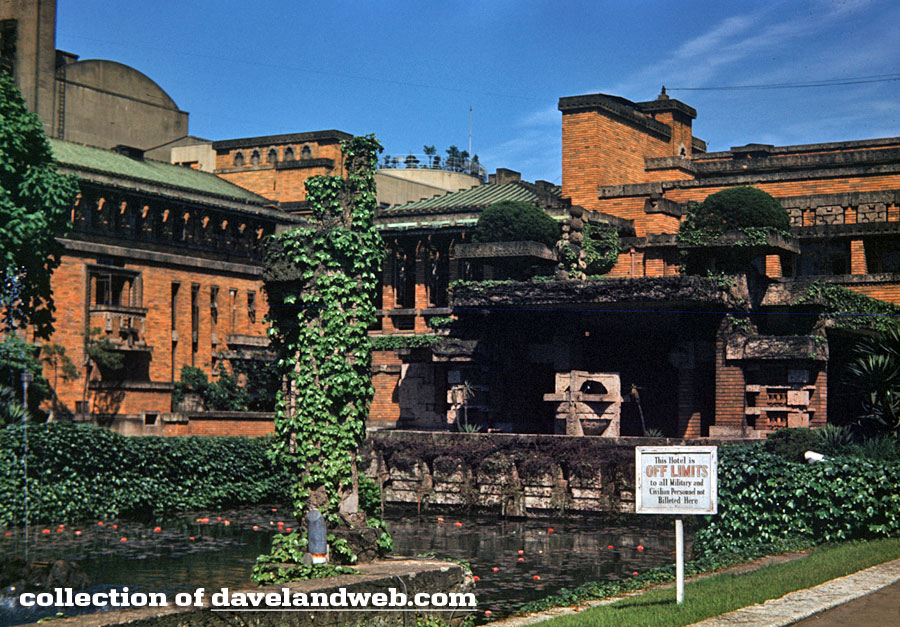 Had to zoom in for a closer look at the signage: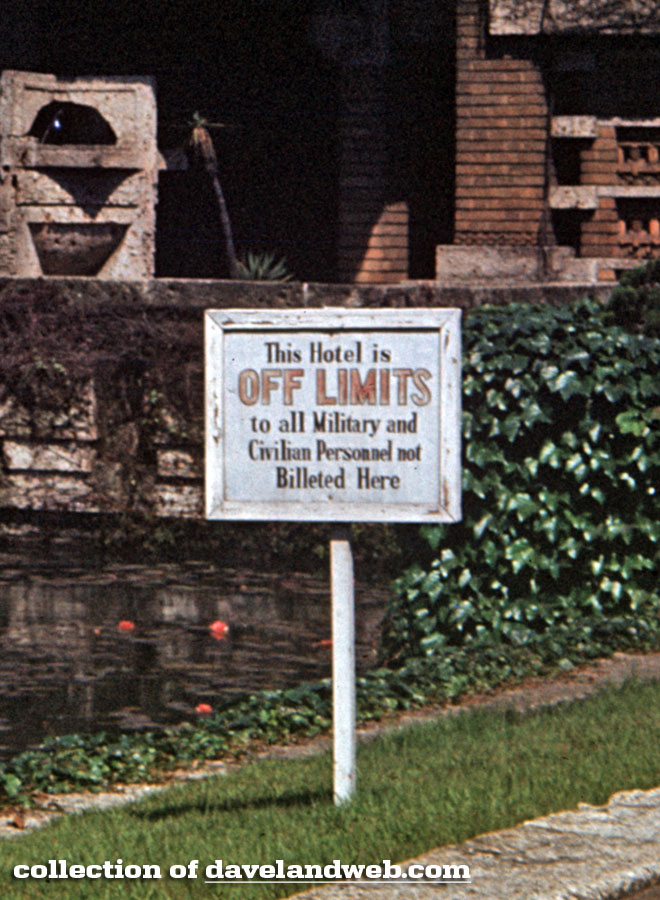 The hotel continued to suffer from decay and was eventually demolished in 1967. It was replaced with a high-rise. Ouch. You can be sure Frank did NOT design that building!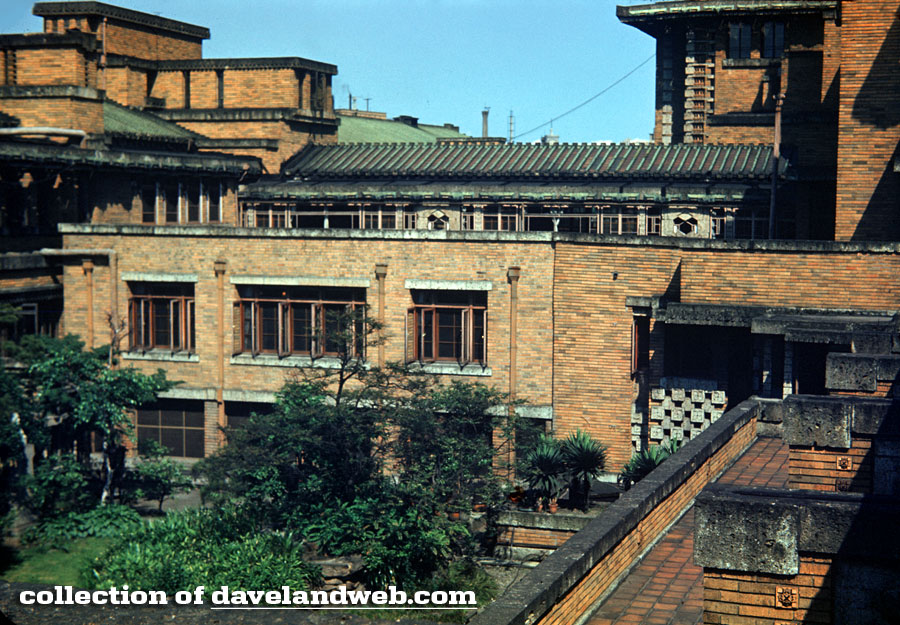 A closeup of some of the patterned concrete blocks that were characteristic of Wright: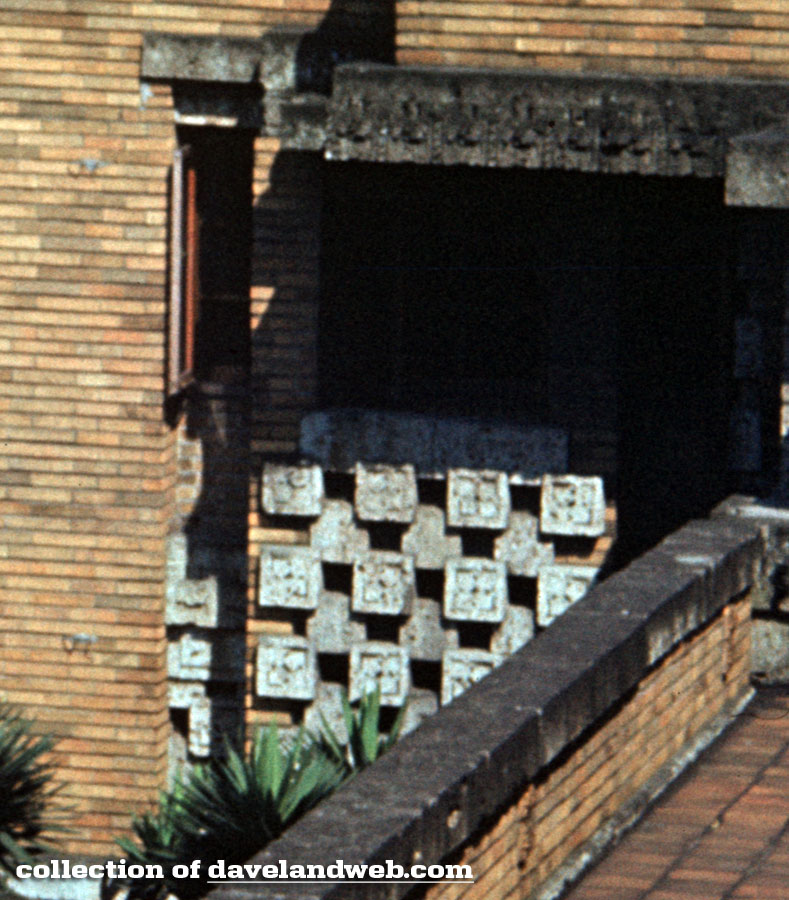 Noritake produced the formal china for the hotel's main dining room, consisting of an elegant checkerboard pattern of matte and gilt gold (which mimicked the windows that Wright designed). In 1990, Tiffany & Co. reproduced and sold this china and then Noritake took over. Today, it is very difficult to find.
See more Frank Lloyd Wright at my
main website.