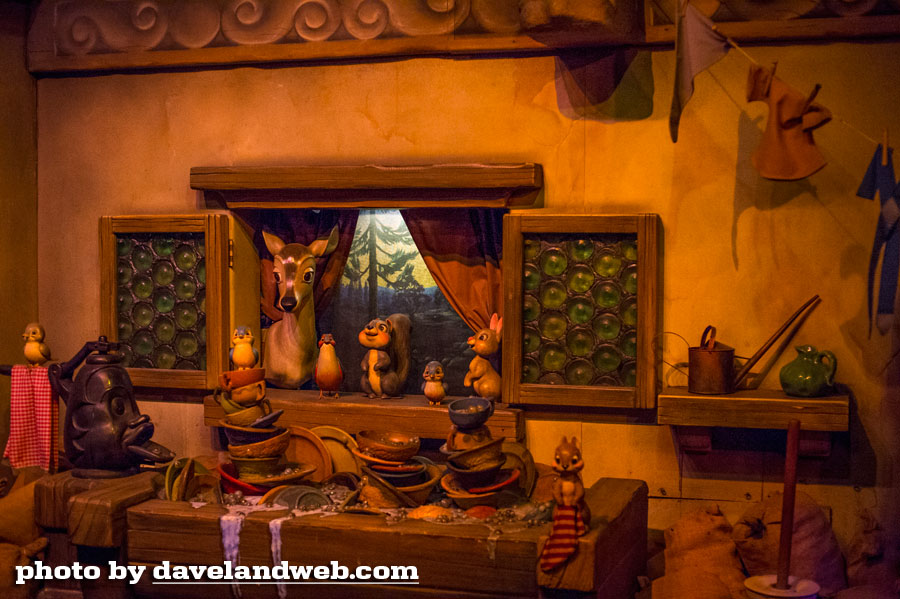 The last Fantasyland Dark Ride for this visit focuses on Snow White's Scary Adventures.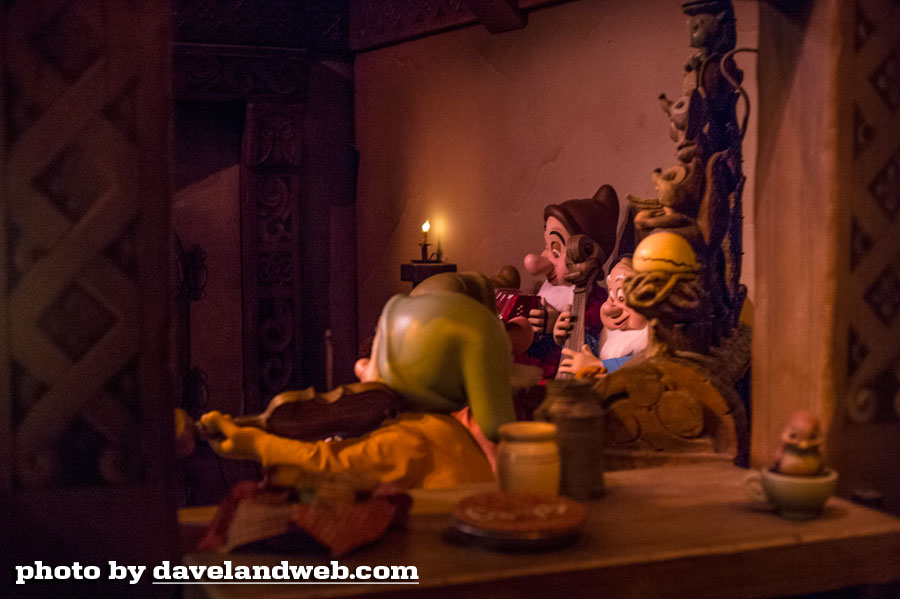 I didn't really notice anything new…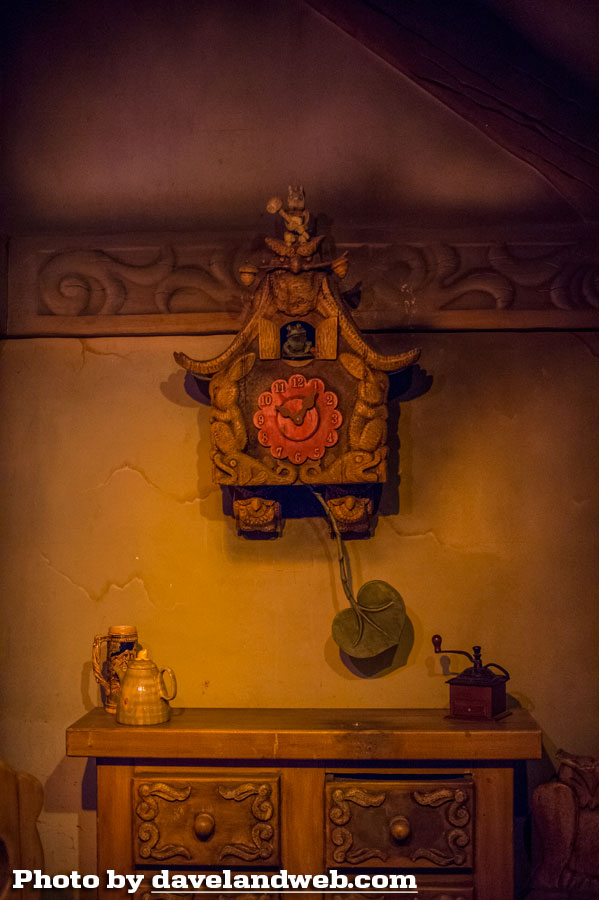 but did my best to capture a few details that are easily overlooked as your Mine Car zips by each scene.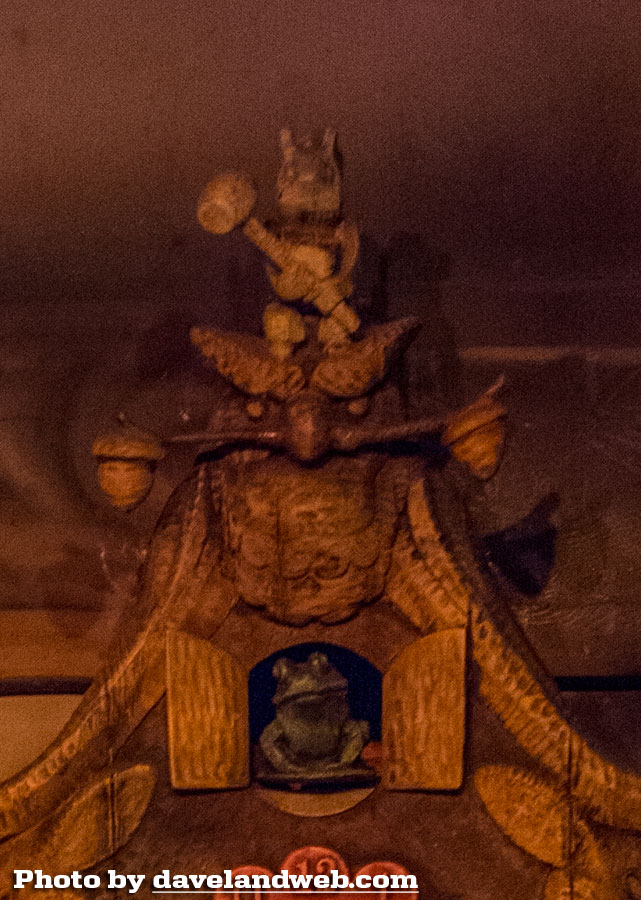 It will be interesting to see how this classic Dark Ride gets updated when it goes down with the rest. Hopefully it will be done as well as the Alice attraction.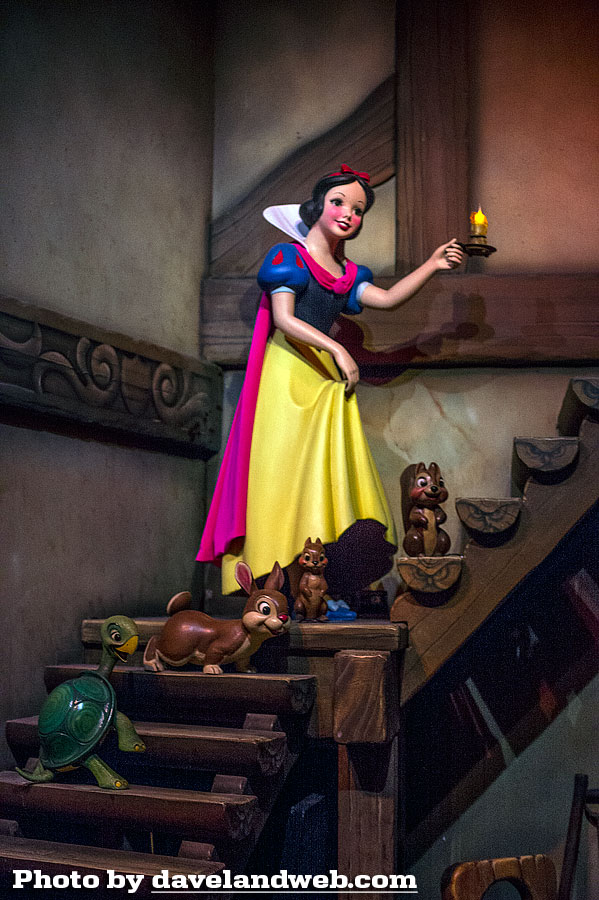 Dopey is my absolute favorite character in this movie; so glad he is featured here, too!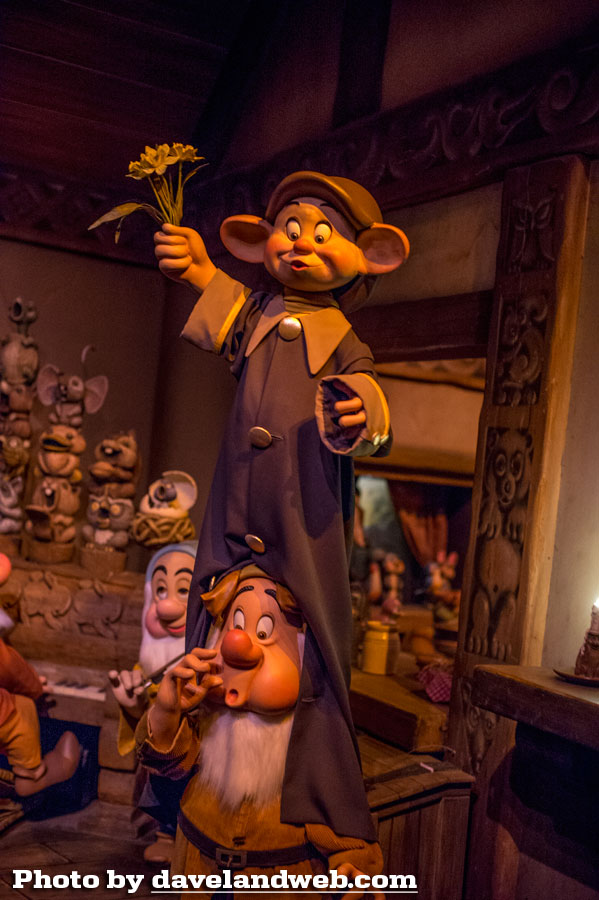 I had never noticed the cracked egg on top of the organ before.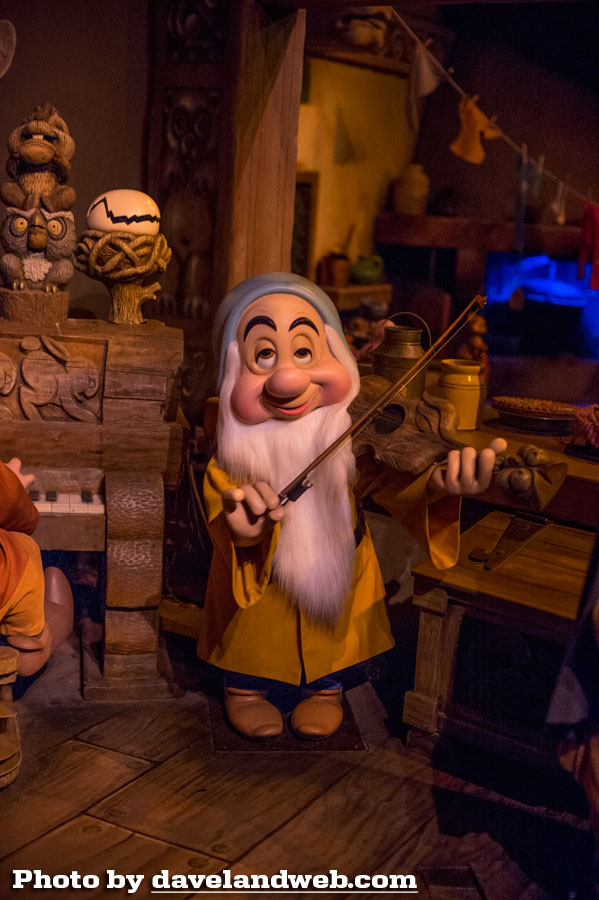 Here we have the original hater; she just can't let happiness alone.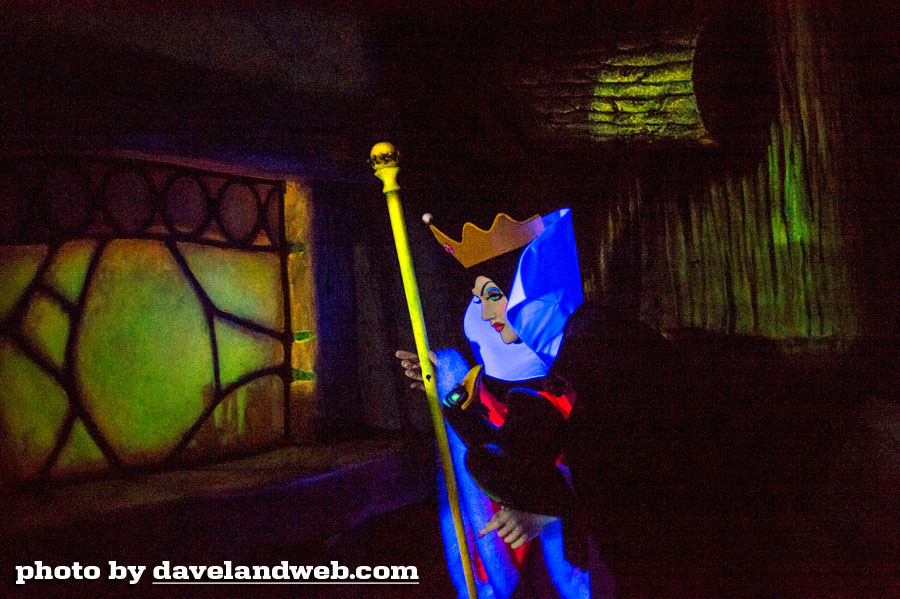 It's not jewels that she is after though.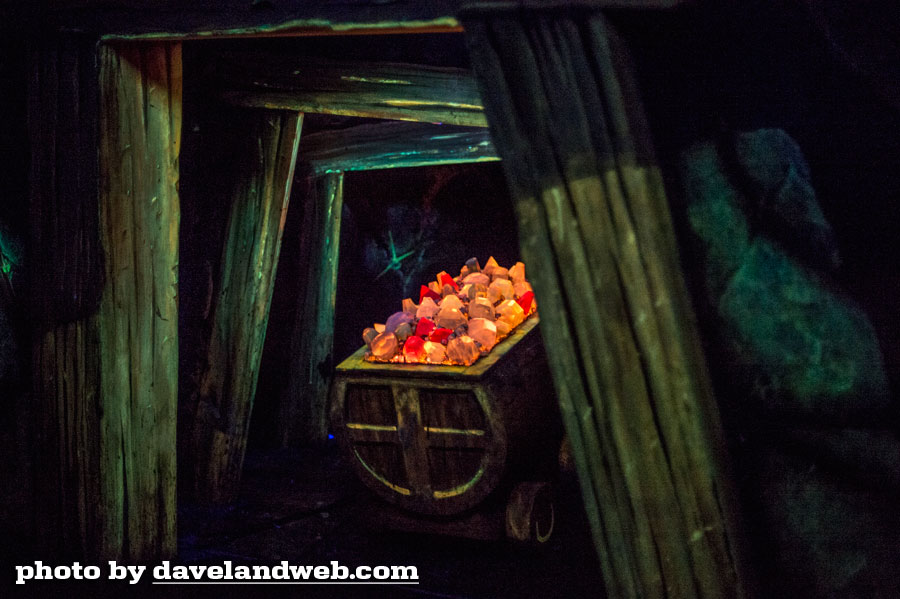 This part of the attraction could stand a little sprucing.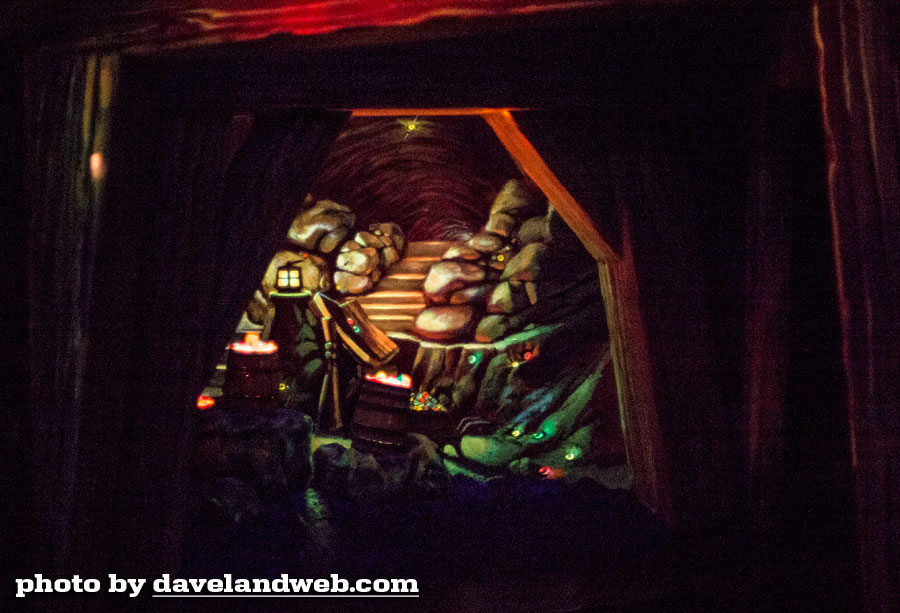 The transitions from plastic jewels to cutouts are a little jarring.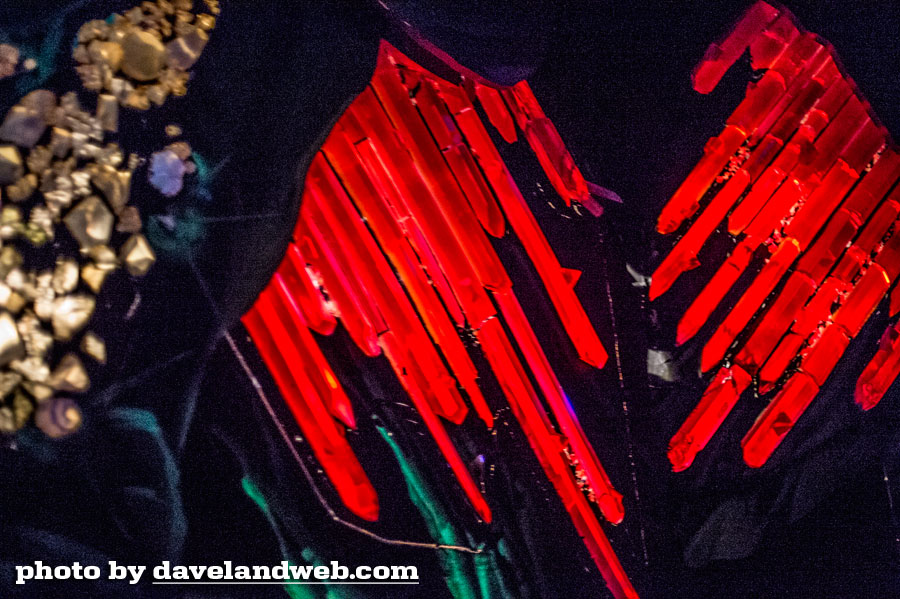 A few menacing hecklers:
The transformation scene. So simple, yet so effective.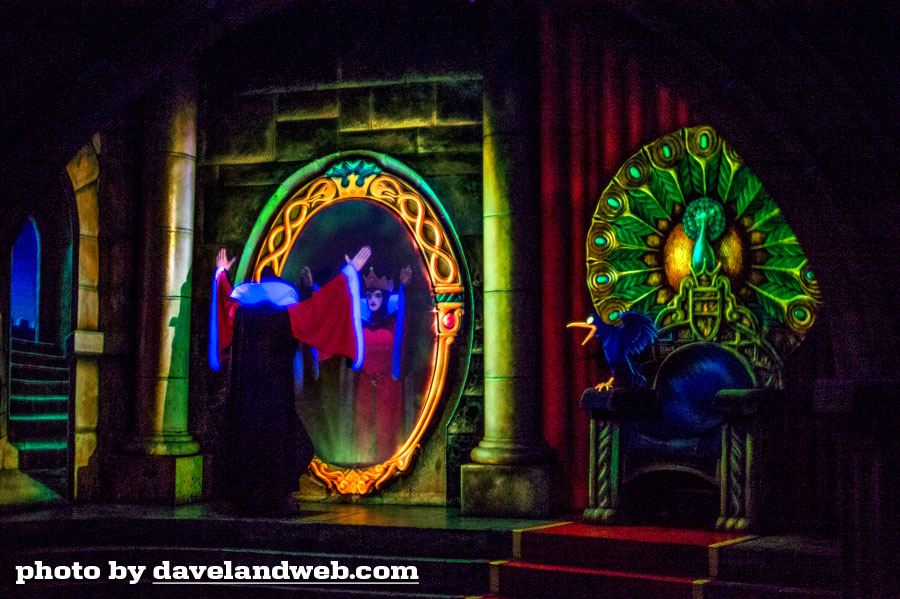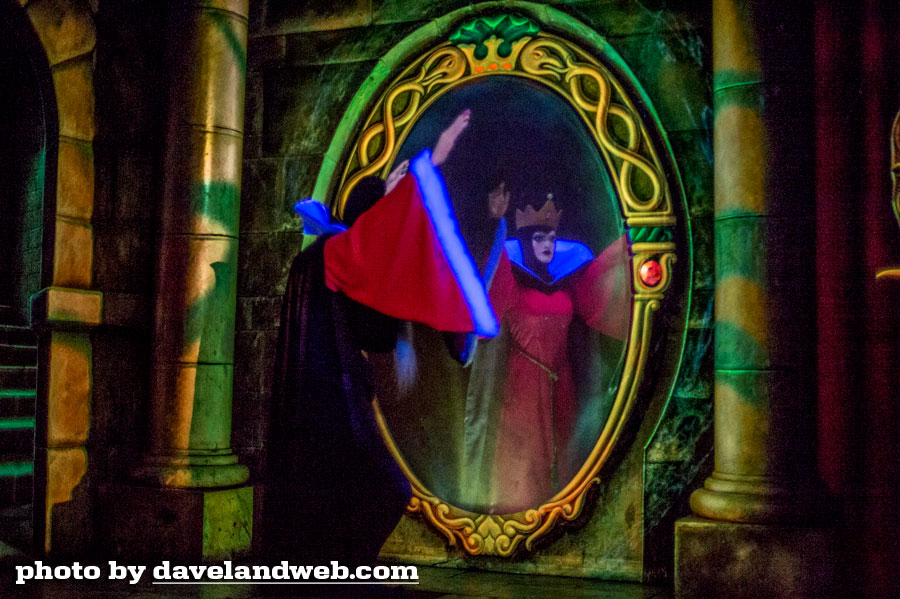 How many kids have had the daylights scared out of them by this Old Crone?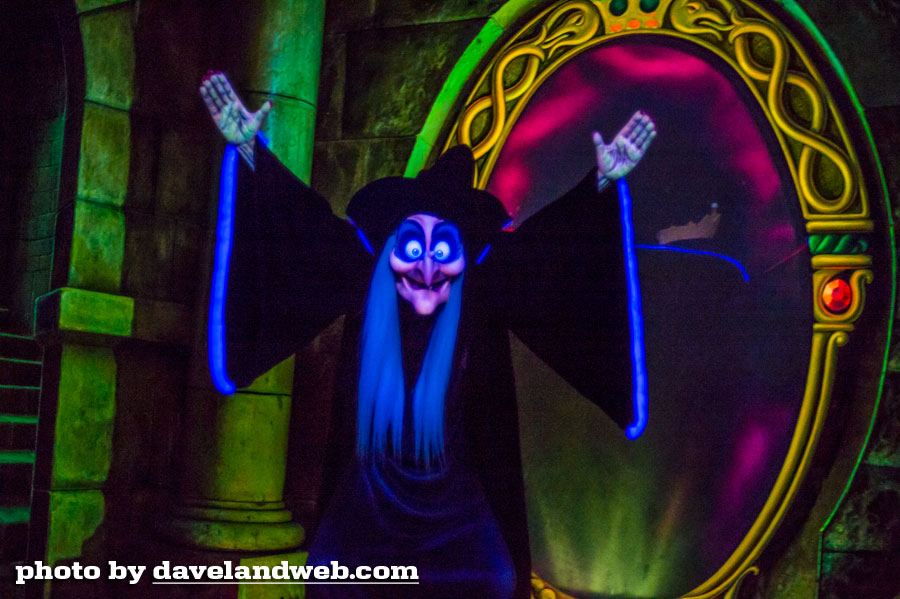 Making the poisonous apple: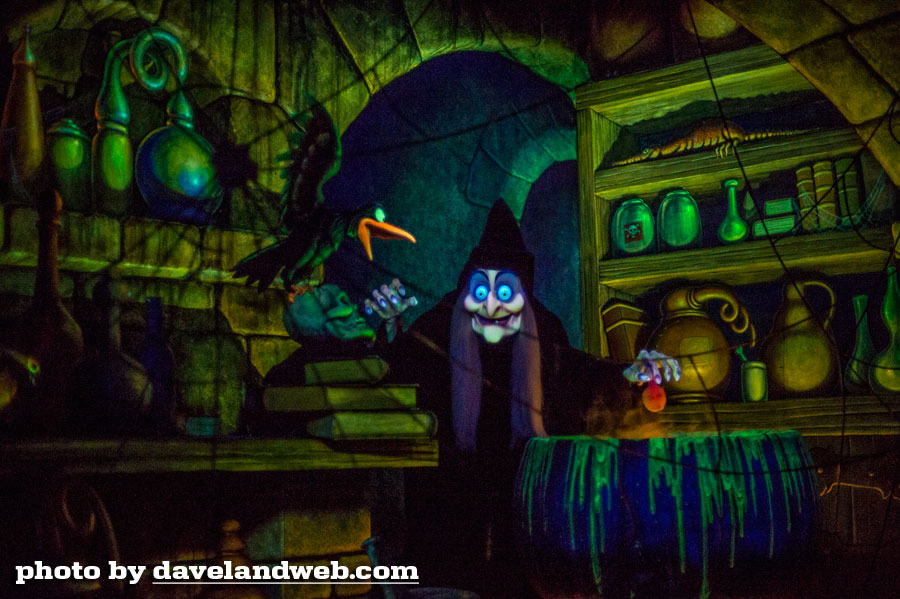 A detailed view of the witch's shelves: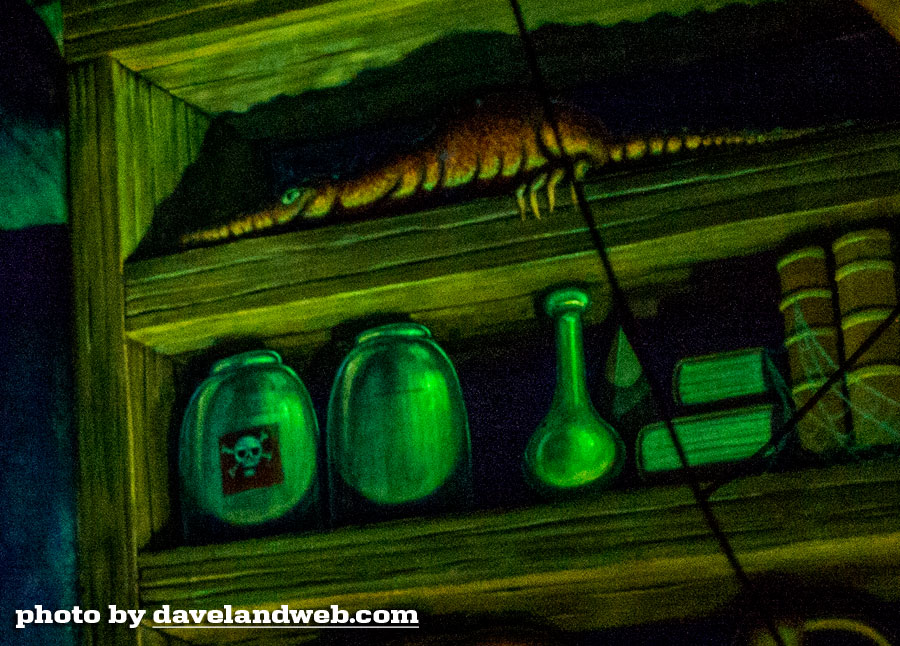 The trees in the forest are a real bear to photograph because it is so durn dark. Thus…a Dark Ride.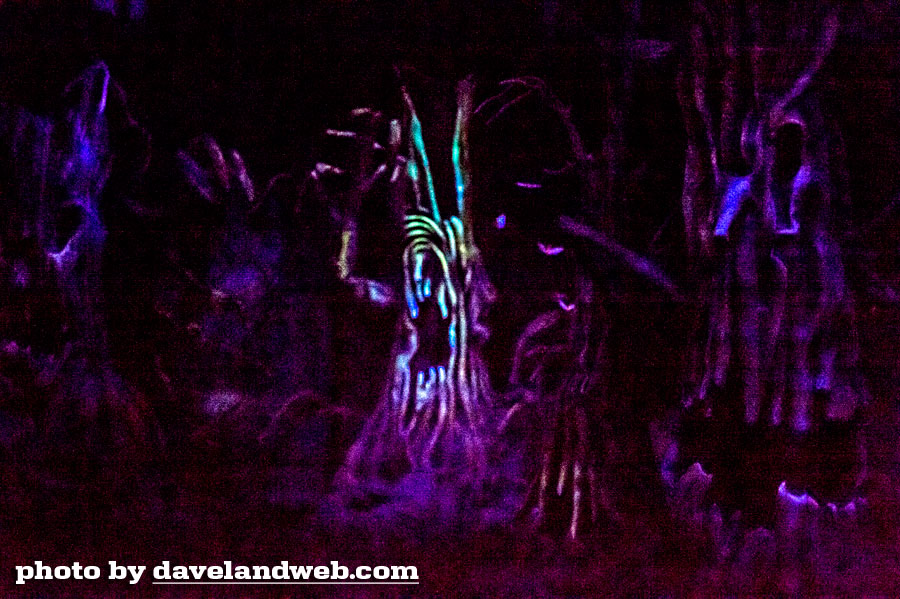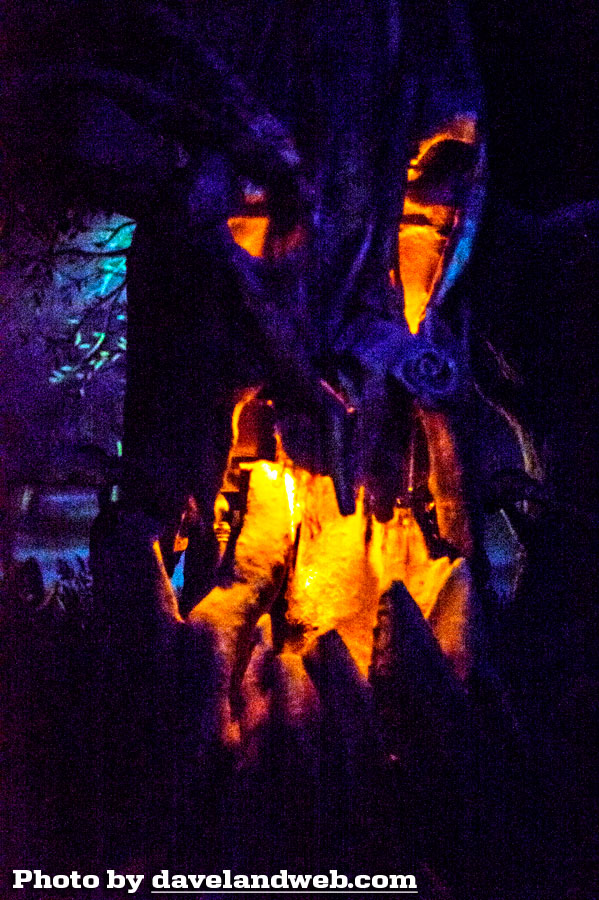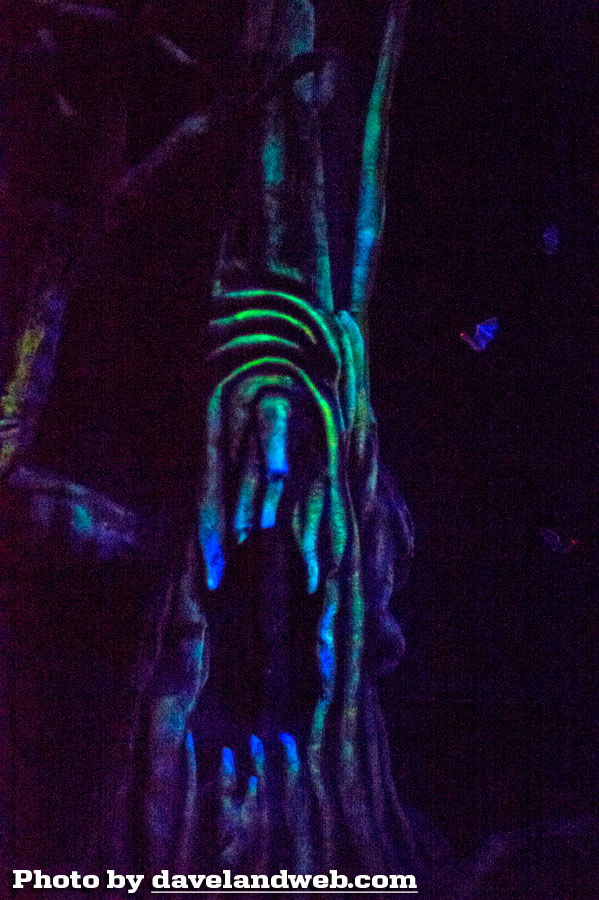 Somehow I actually snagged this shot of the Old Crone and the hologram apple.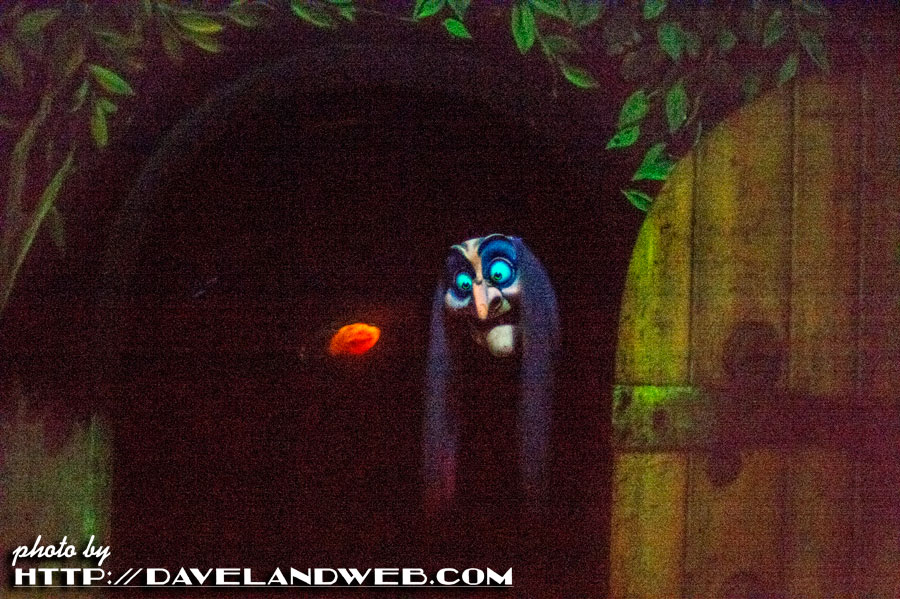 I also managed this panorama of the final scene. Be sure to click on it to see it at full-size.

And the poor Old Crone, just about to meet her death.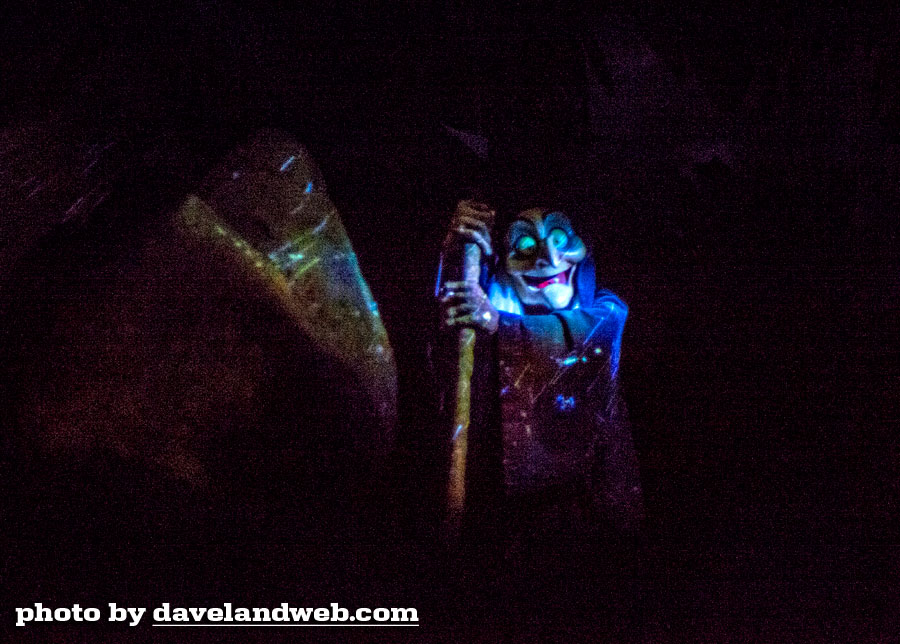 I'm not sure if this is new, but I had never noticed this lit window outside of the Peter Pan attraction before:
A detailed shot of the contents: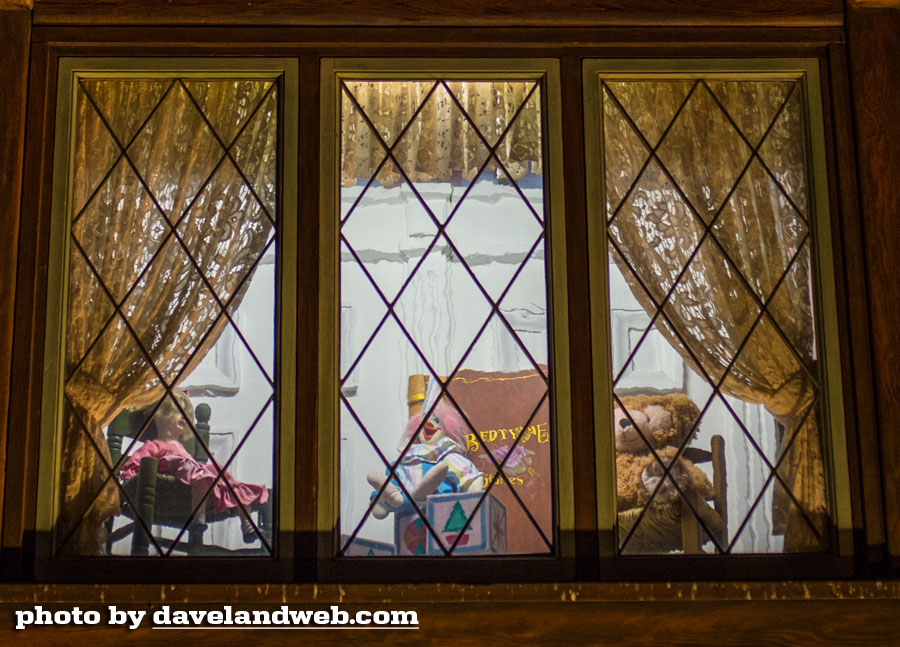 NEXT UP: The Cadaver Dans!
See more Daveland Disneyland Pinocchio's Daring Adventure photos at my
main website.