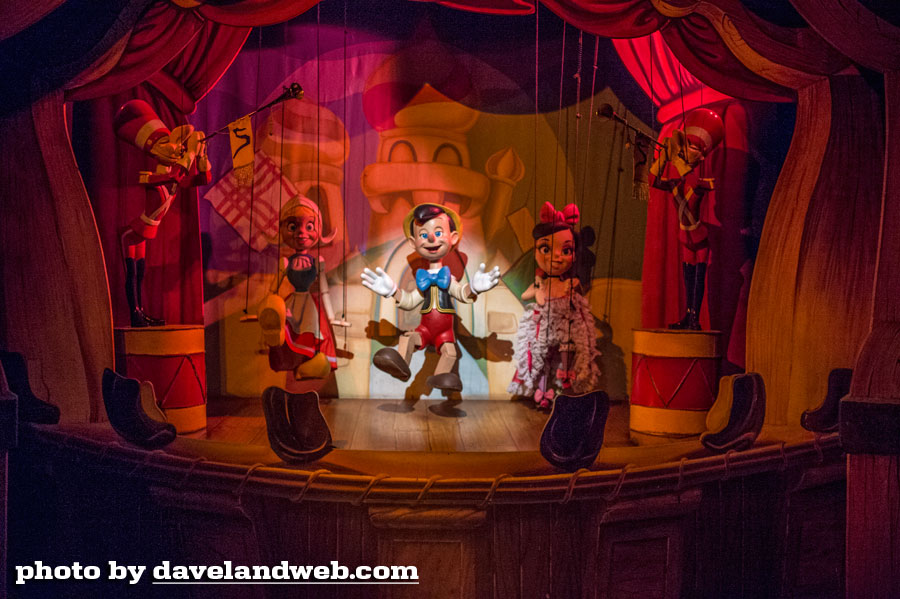 Join me on a journey through Pinocchio's Daring Journey, which is what we rode after enjoying the revamped Alice in Wonderland attraction.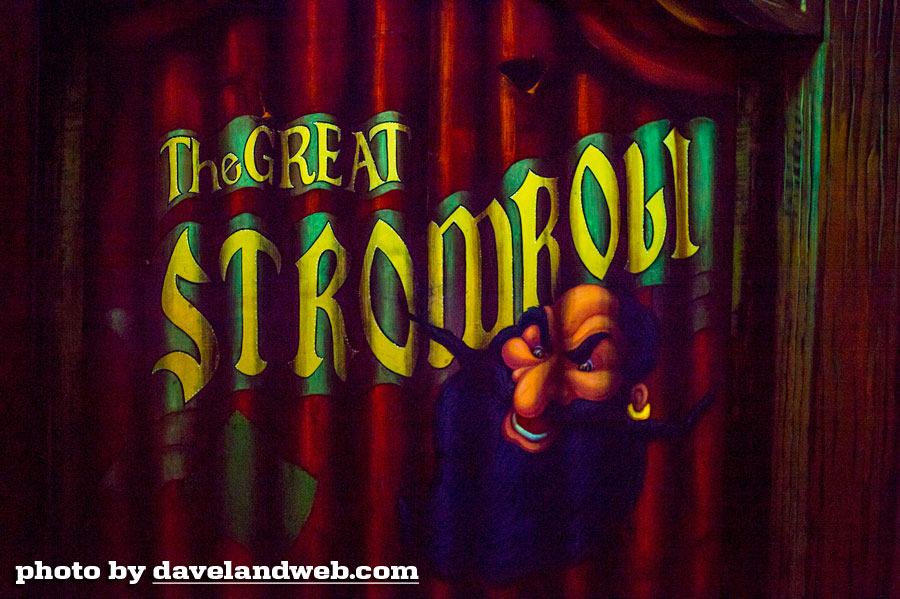 Once you pass through the Stromboli doors, this attraction gets dark as heck. I am guessing it hides the perfections when the lights aren't on as bright. Alice was much easier to see. Even in the dark, Stromboli is mighty menacing!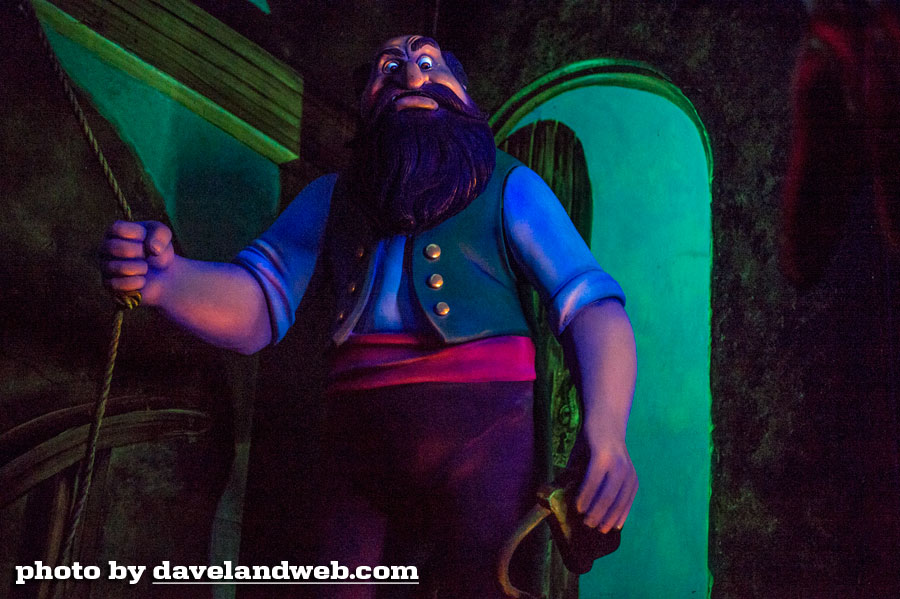 The Carousel of Pleasure Island: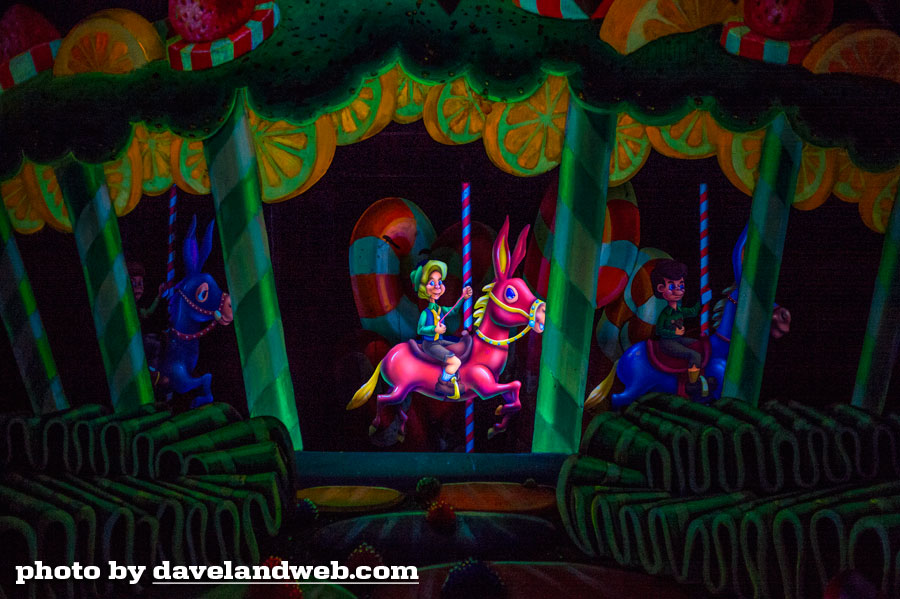 Honest John (aka J. Worthington Foulfellow) and Gideon: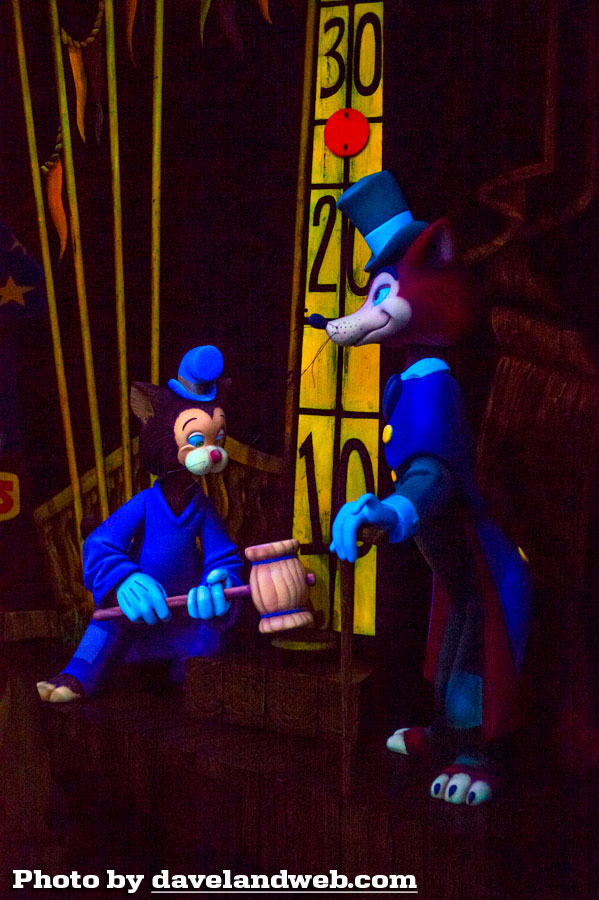 This painted jester is creepy, but it's still a favorite part of the attraction for me. With a revamp, this figure could really be a knockout.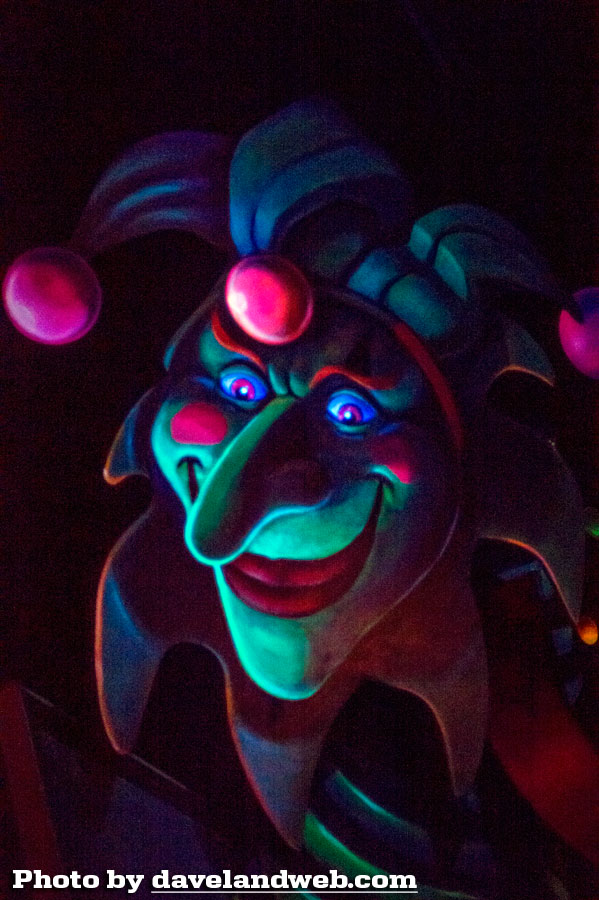 Pinocchio shouldn't be laughing so hard; he's next!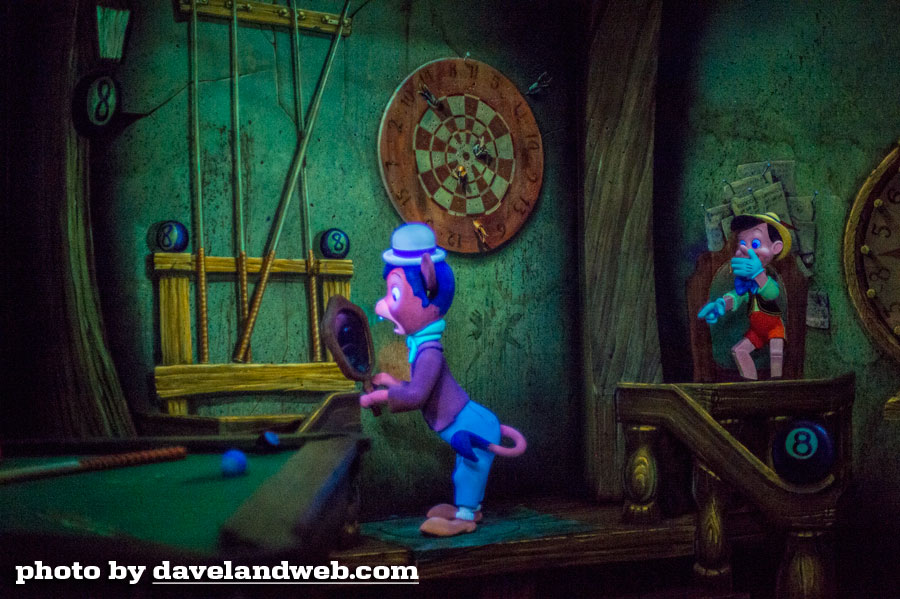 I don't think this man is selling E-Tickets.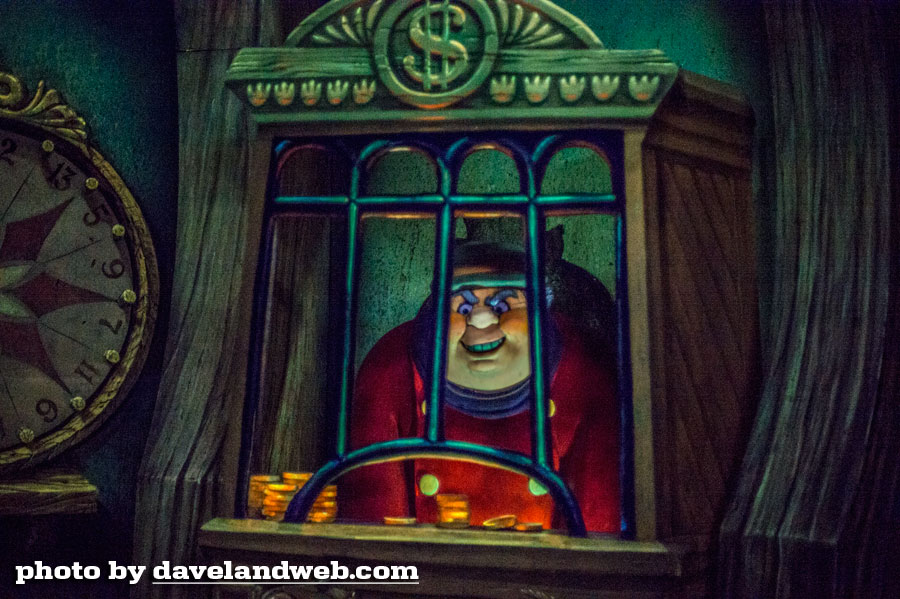 Ever noticed the Mona Lisa in this attraction?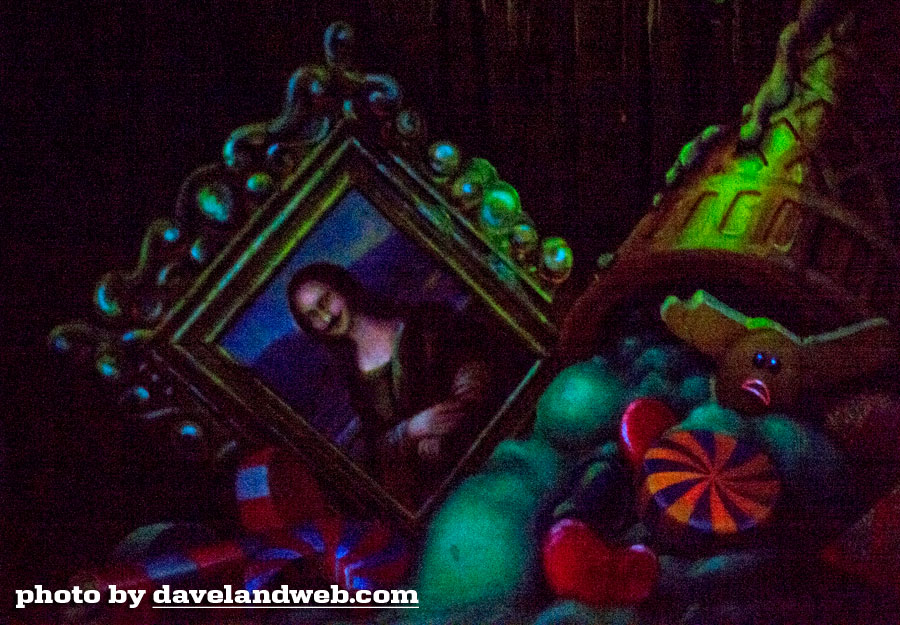 Monstro rises up from the depths of the ocean: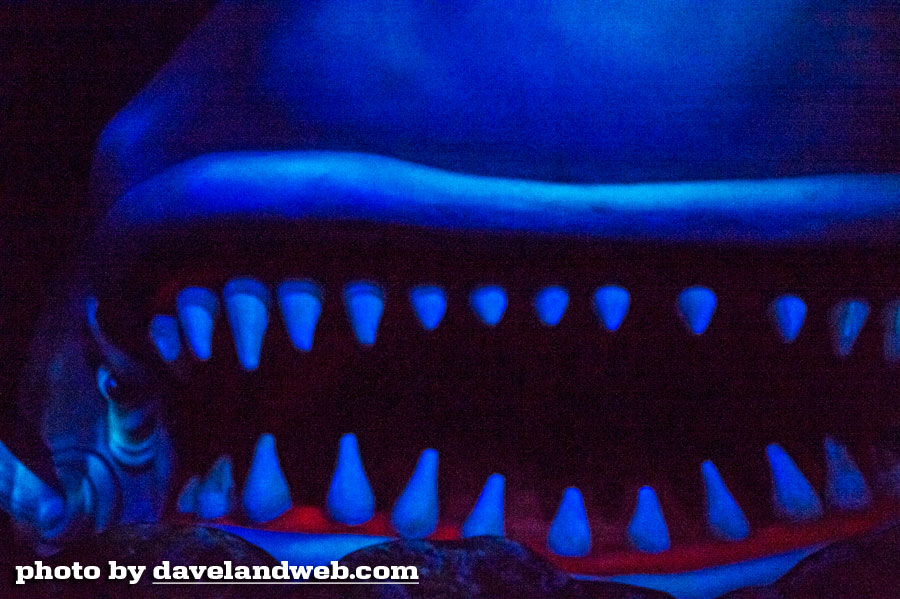 Jiminy Cricket leads us home: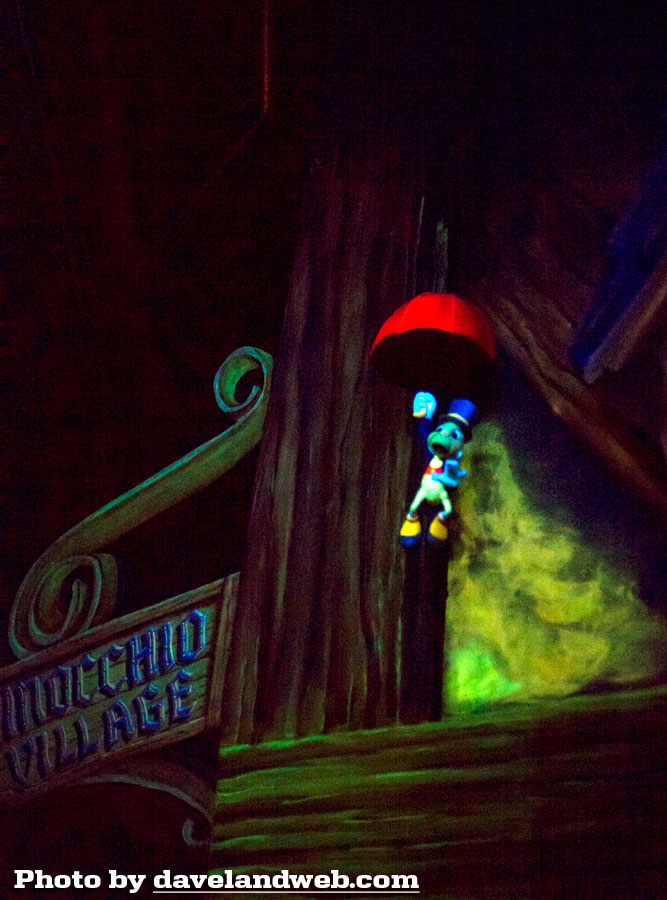 Just follow the star to Gepetto's Toy Shoppe: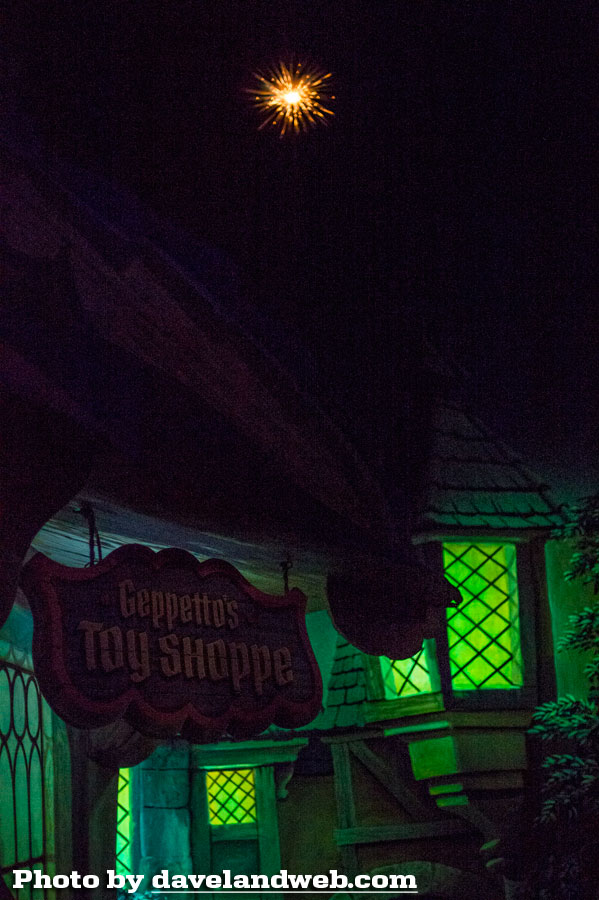 Inside, the Blue Fairy works her magic to transform Pinocchio: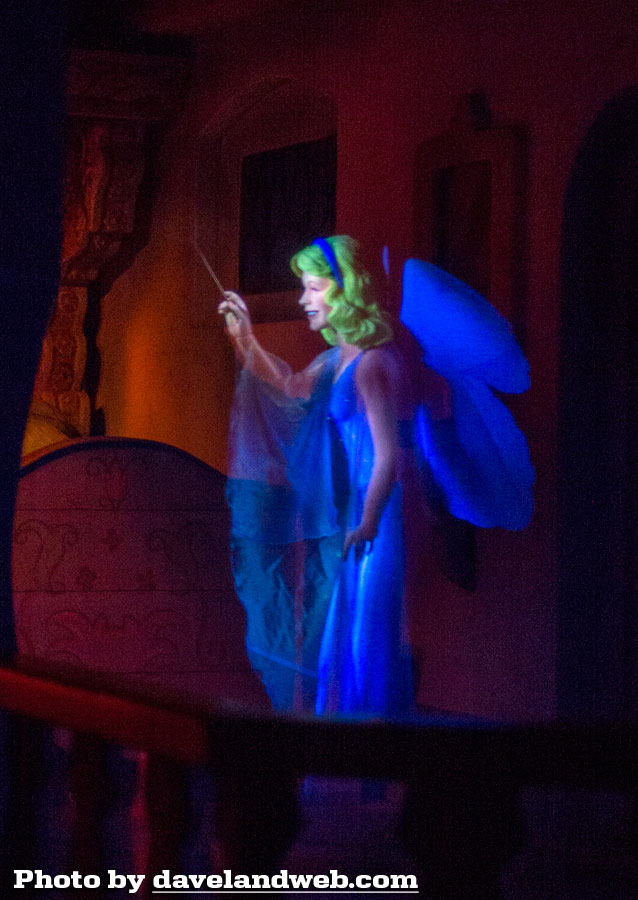 …yet we never get to see the flesh and blood version on this attraction: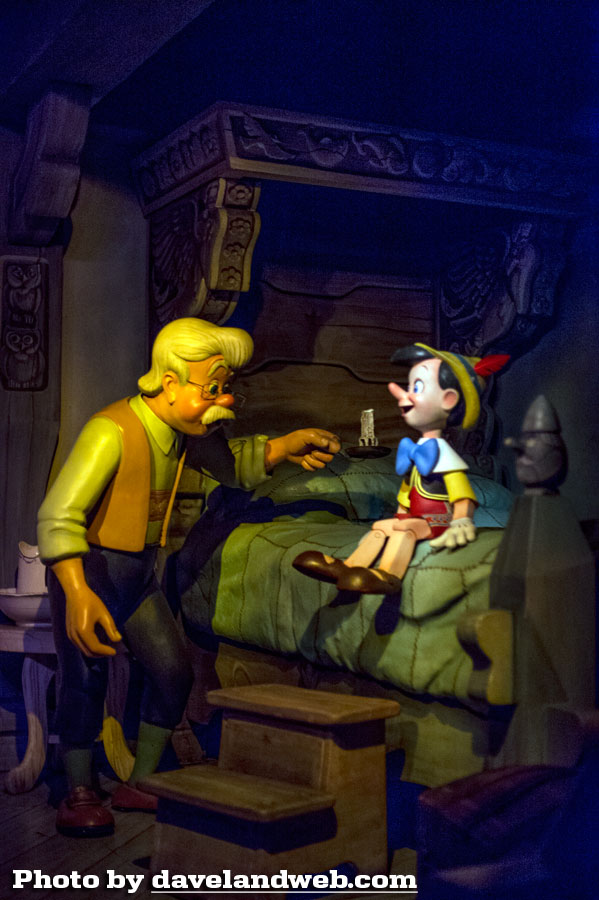 A few detailed shots from Gepetto's Toy Shoppe: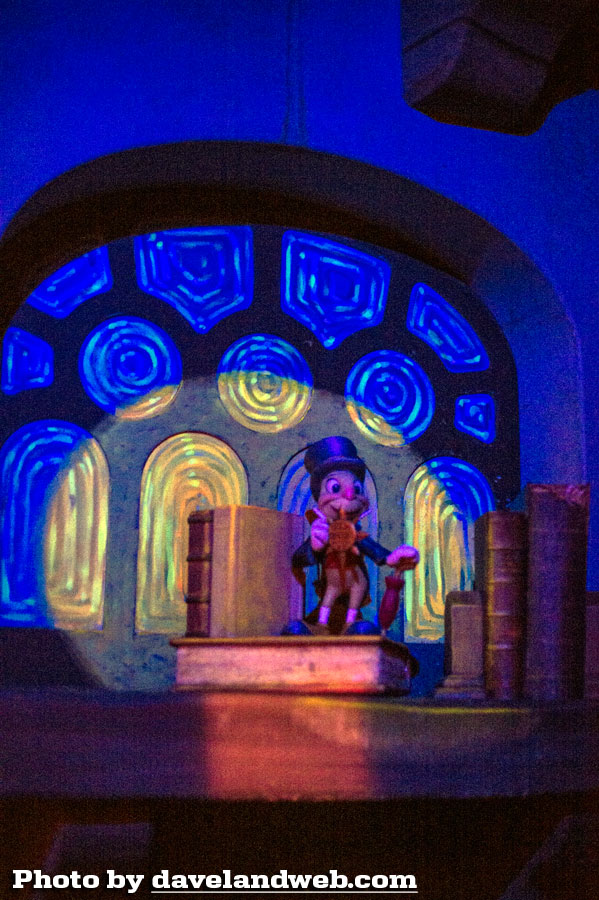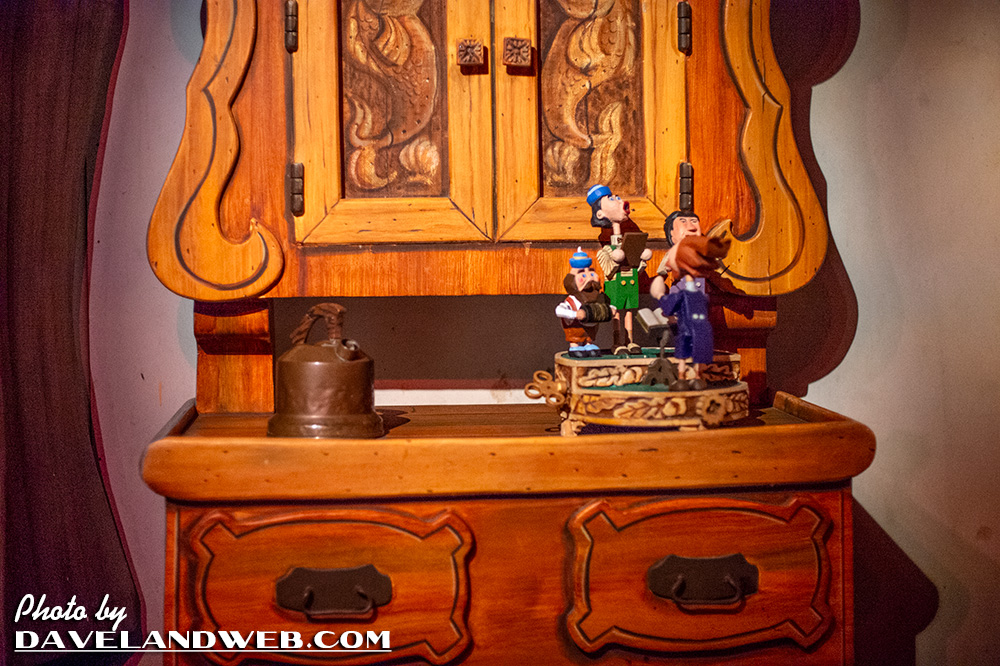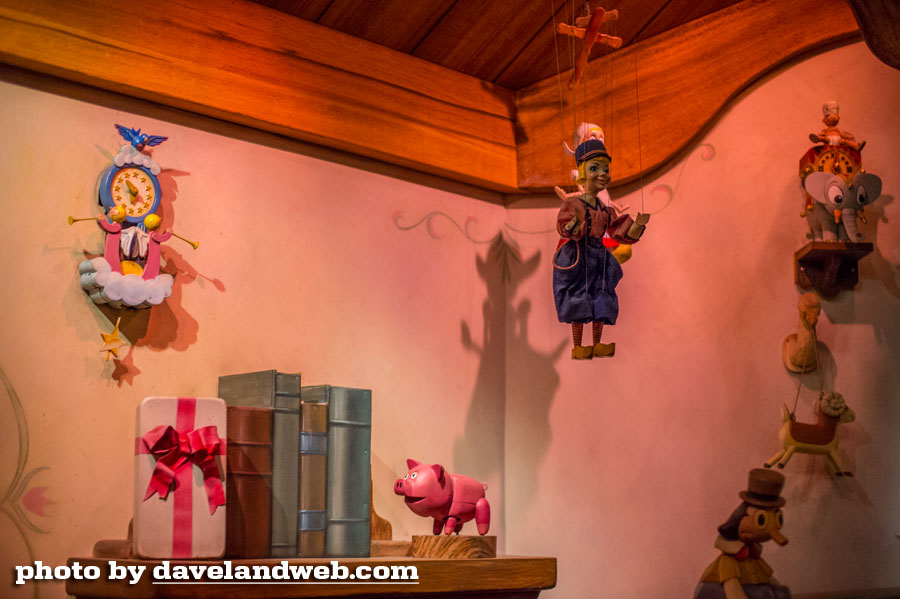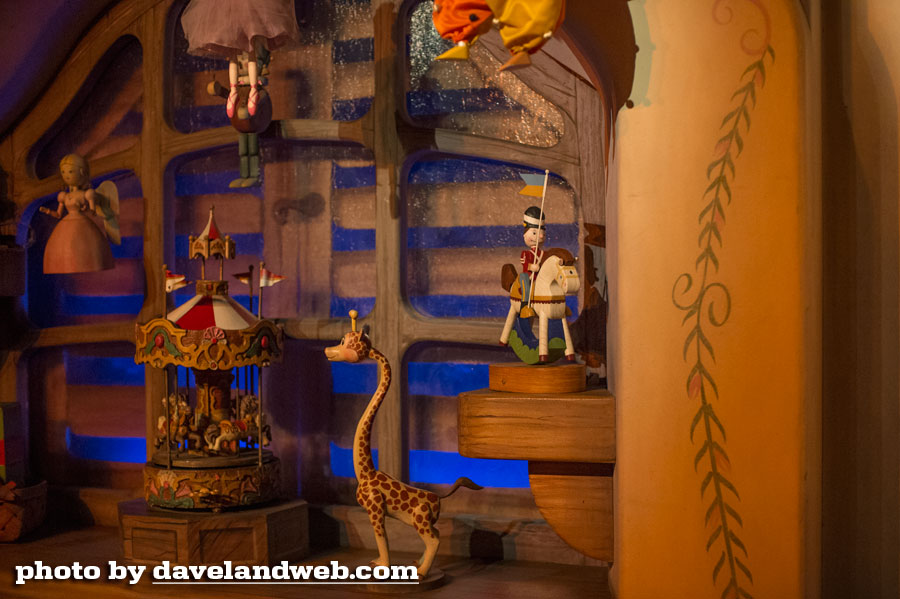 Zooming in we can see this miniature Rocking Horse and Toy Soldier: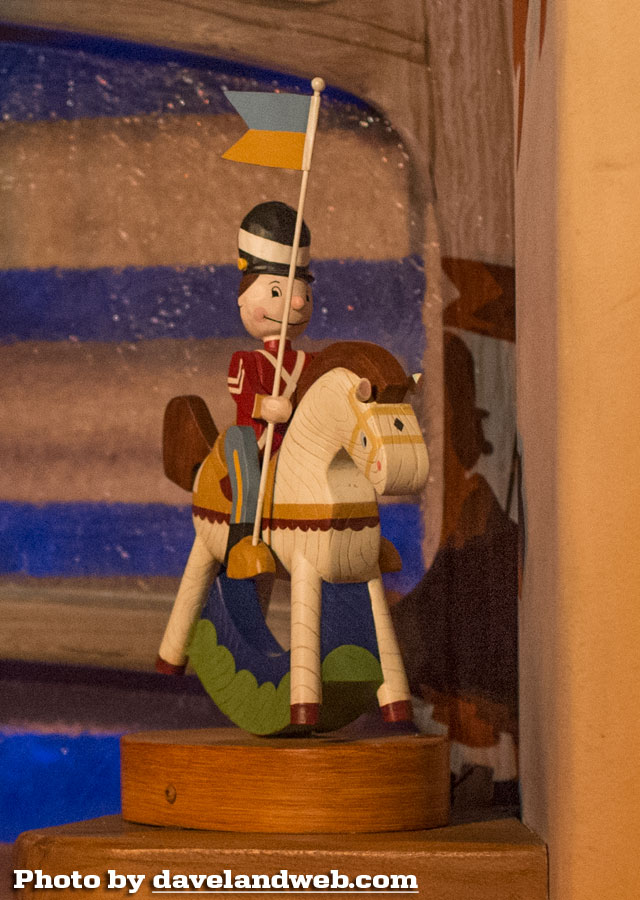 Stafford B. worked for Walt Disney Productions (Mapo) in Glendale and sent me this information about this particular piece:
The Rocking Horse and Toy Soldier were brought to me in four pieces: the flag, soldier, horse, and oval box. I was asked to mount and animate it on the oval box. The parts other than the small electric motor were machined and fitted in shop then returned to the art department for painting.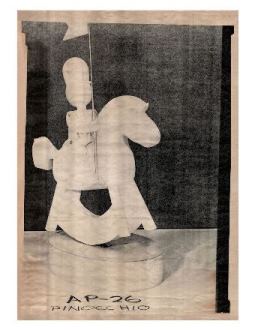 Exiting the attraction we saw the nearby "Frozen" Meet & Greet opportunity: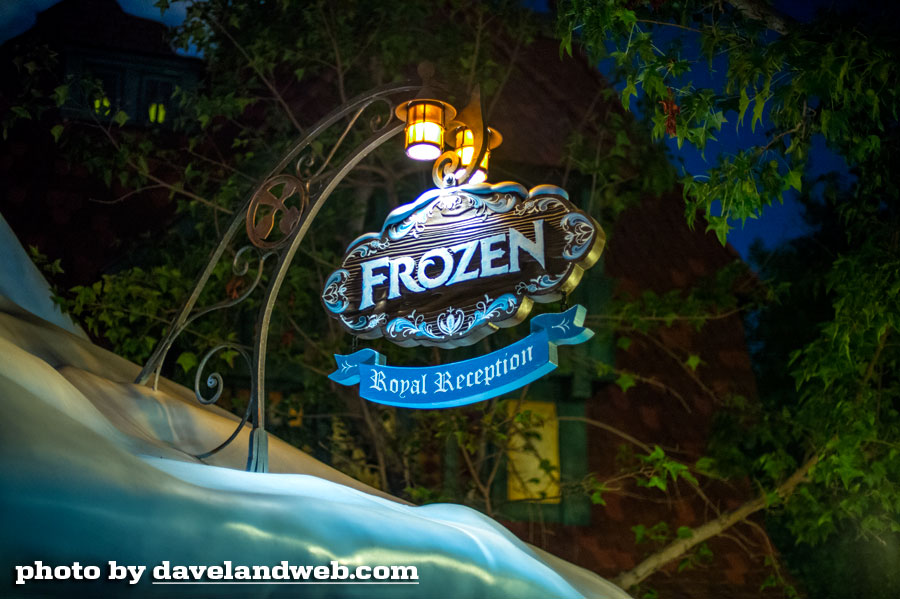 Olaf was sleeping on the job.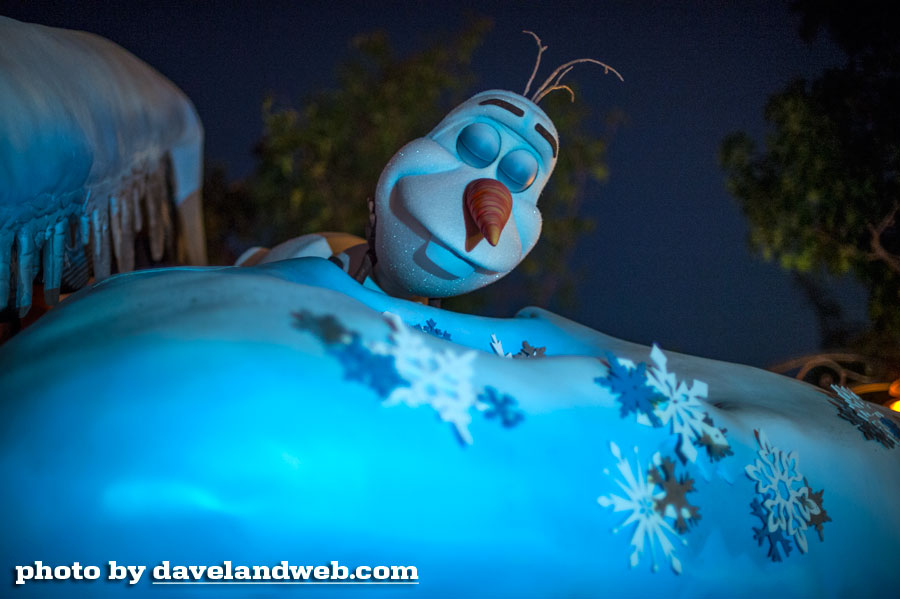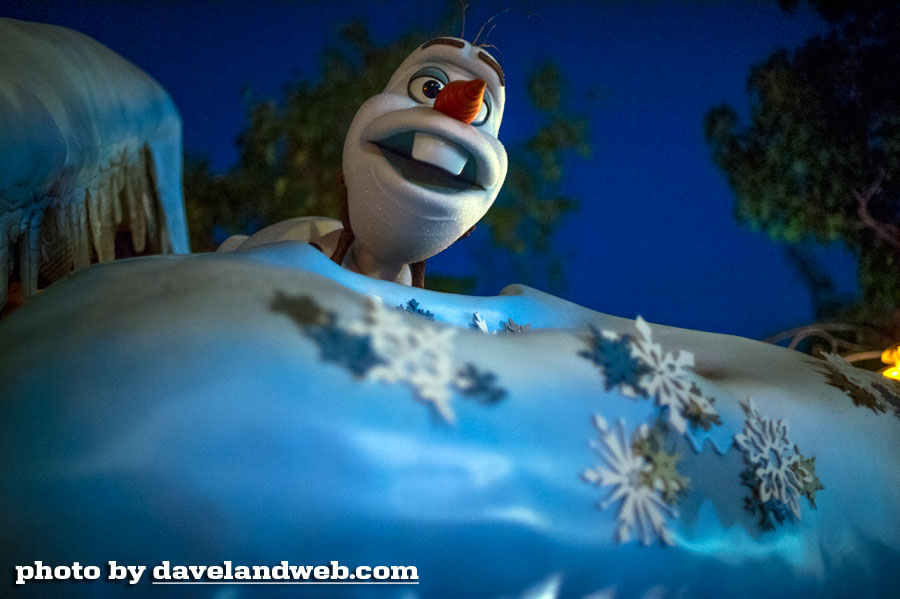 Next Dark Ride covered here will be "Snow White".
See more Daveland Disneyland Pinocchio's Daring Adventure photos at my
main website.