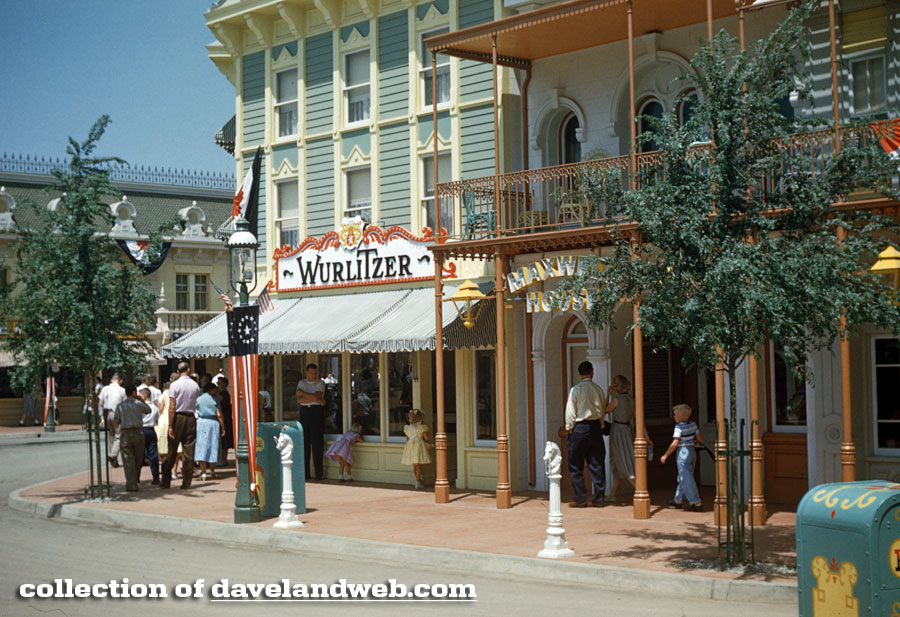 Today's circa 1956 view of Town Square shows The Wurlitzer Shop and (again) the Maxwell House Coffee Restaurant. Those two little girls REALLY want to go into the Wurlitzer Shop to hear those instruments in person. I hope dad relented, but the body language is saying "negatory."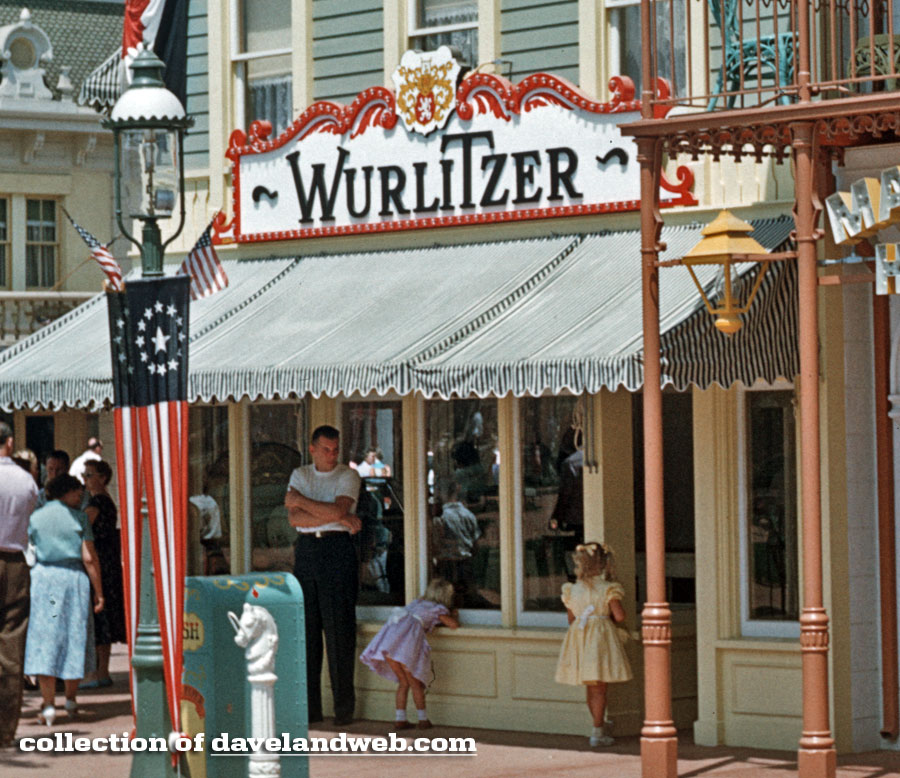 A view taken from the west side of the square shows a gloomy and overcast day.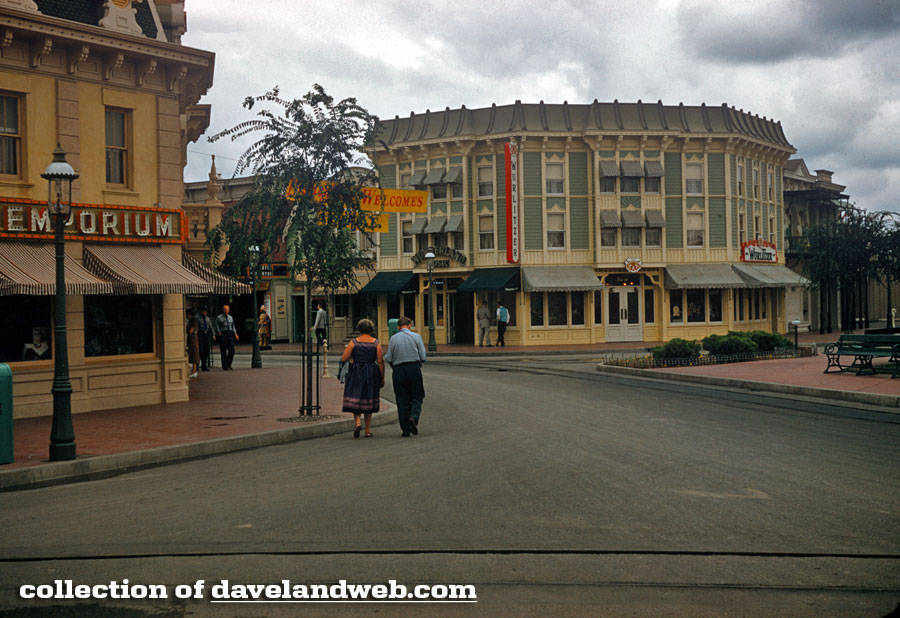 The detailed view shows two security officers wearing very un-Main Street attire.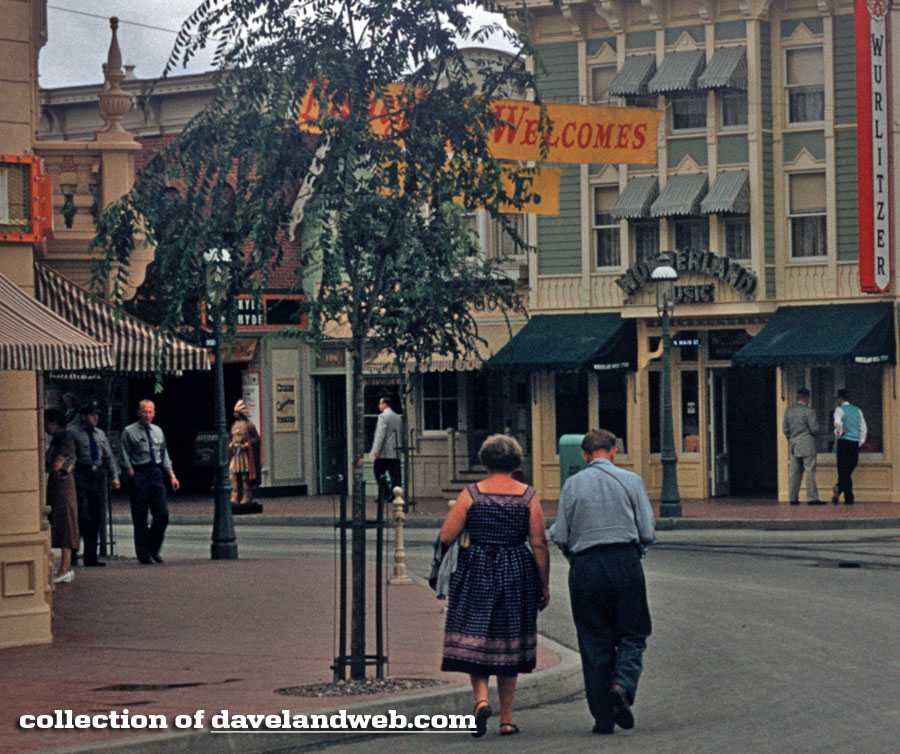 In other pop culture news, today marks what would have been the 74th birthday of musician John Lennon. Back in May 1975, the former Beatle stopped by radio station WFIL in Philadelphia to make an appearance for the Helping Hand Marathon (you can see the blue version of the flyer on the wall behind them). According to my dad who was the General Manager of the station, Lennon was attempting to get some time away from Yoko.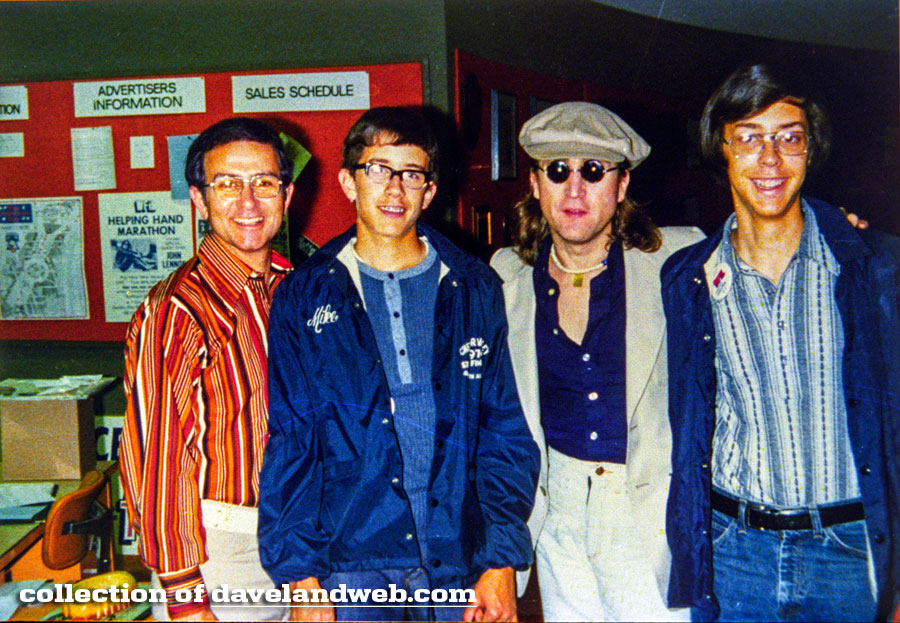 Serving up all kinds of nerdy-liciousness, my dad and two brothers pose with Lennon. I was not allowed to go downtown that night; most likely mom thought I was too young to meet Lennon (she was NOT a Beatles fan!).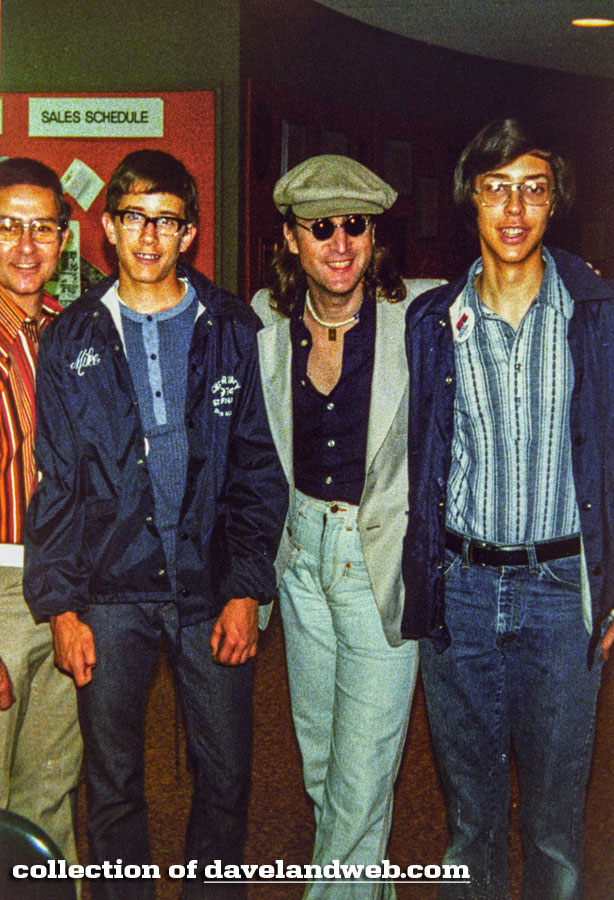 The red version of the flyer: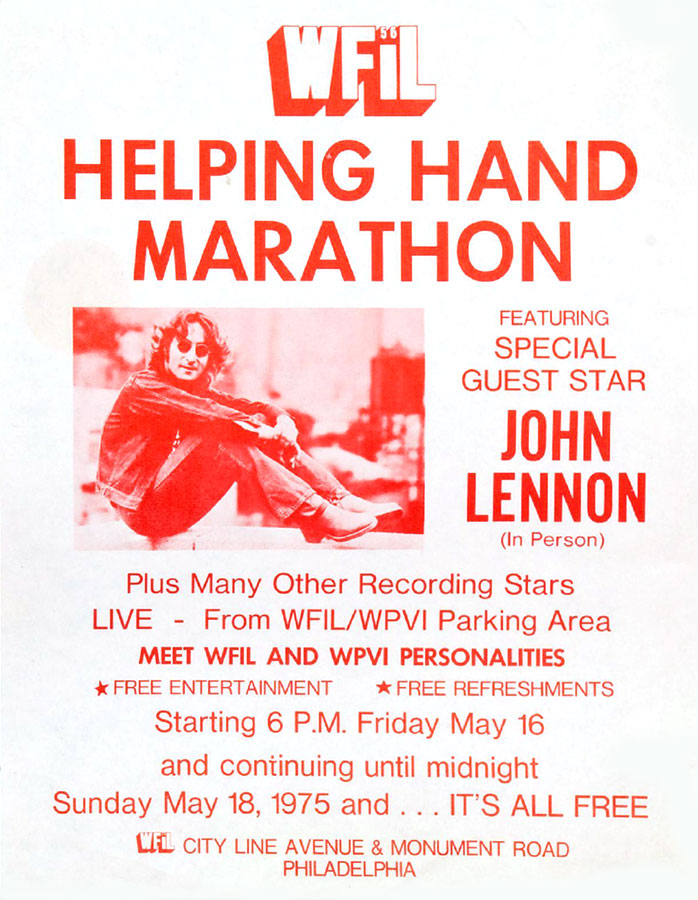 And an alternate version: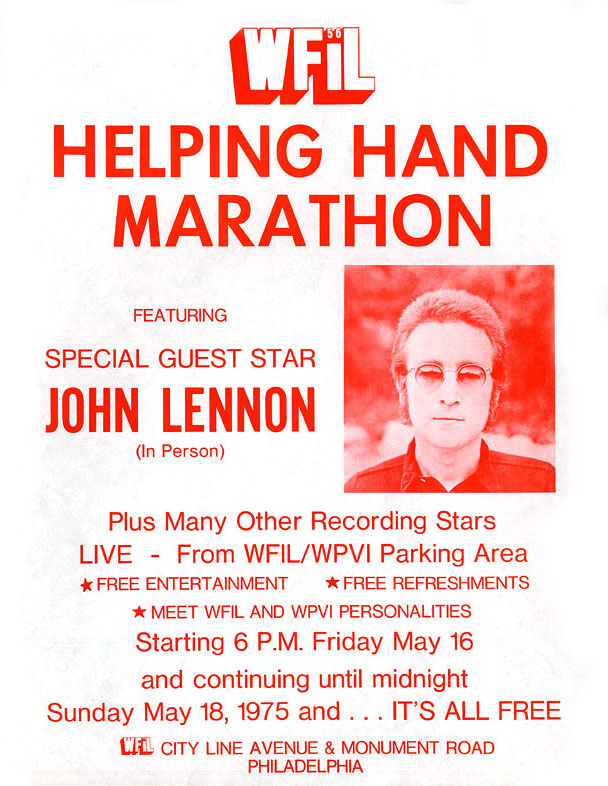 Although I wasn't allowed to go to the station that night, I was given a signed 45 as a consolation prize. I guess that will do!
See more Daveland vintage & current Disneyland Town Square photos at my
main website.
Follow my Daveland updates on
Twitter
and view my most recent photos on
Flickr
.