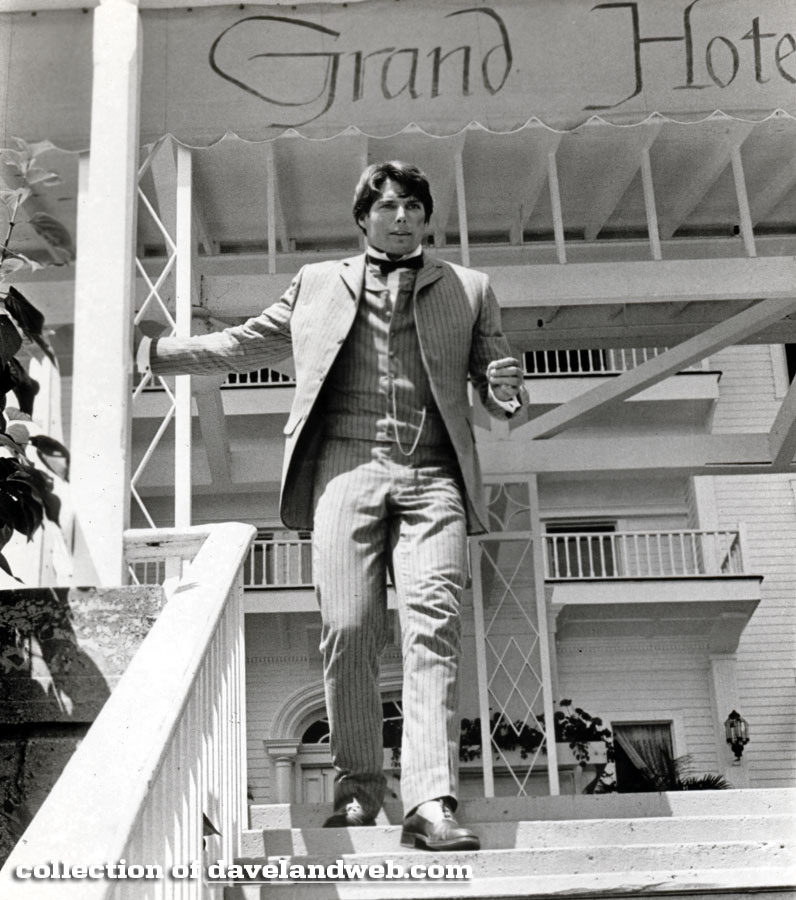 Today's post is a tribute to the 34th anniversary of the romantic weepie, "Somewhere in Time," starring the late Christopher Reeve and Jane Seymour, shown on location at the Grand Hotel on Mackinac Island in Michigan.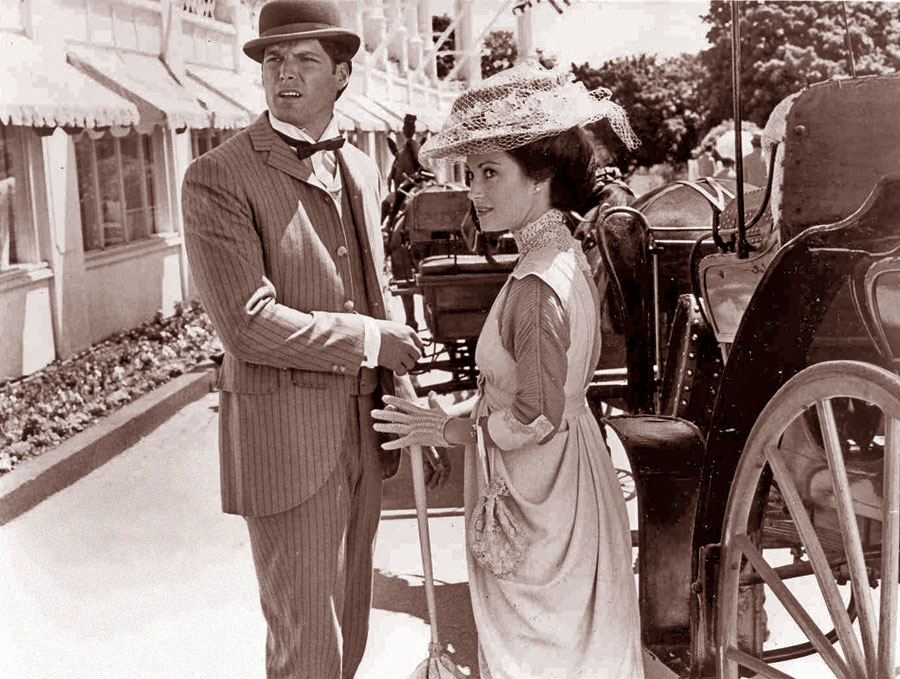 Christopher Plummer played the villain whose jealousy almost keeps Reeve and Seymour's characters apart.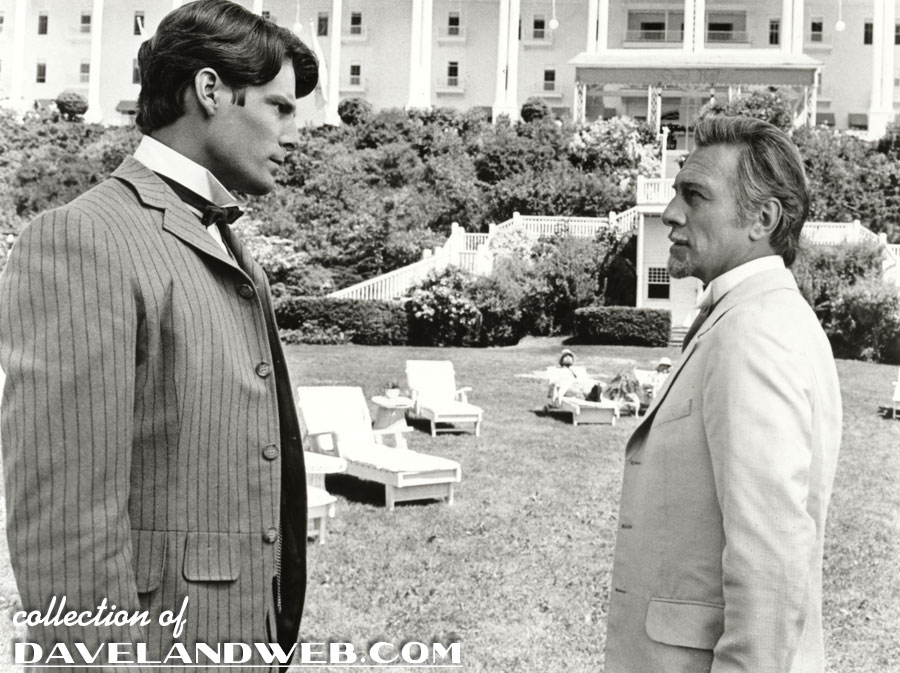 The quaint island has remained virtually unchanged over the years, banning the use of cars and providing horse & carriage and bicycles instead. Sounds relaxing! Here's a shot from 1959: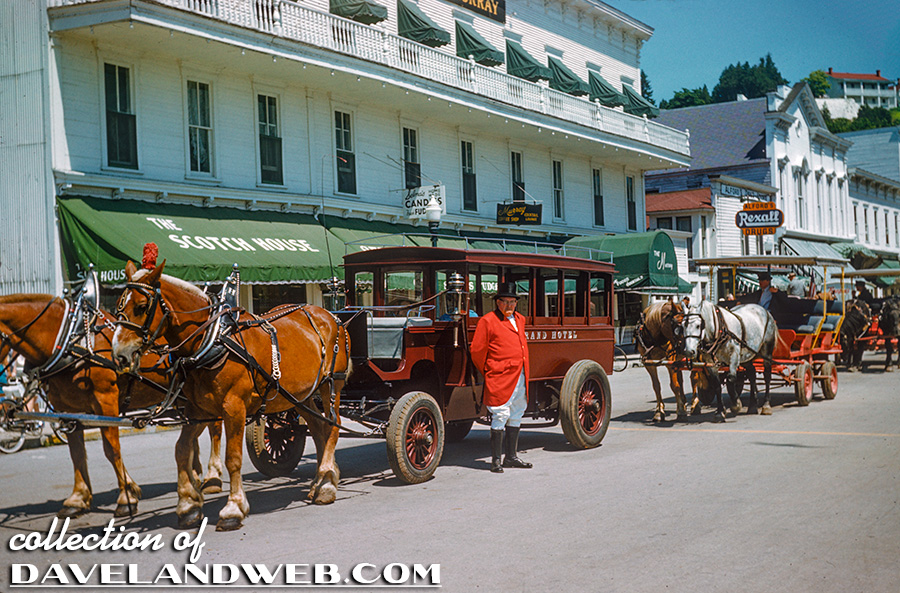 Zooming in for a detail of the Grand Hotel's transportation to the downtown area of Mackinac: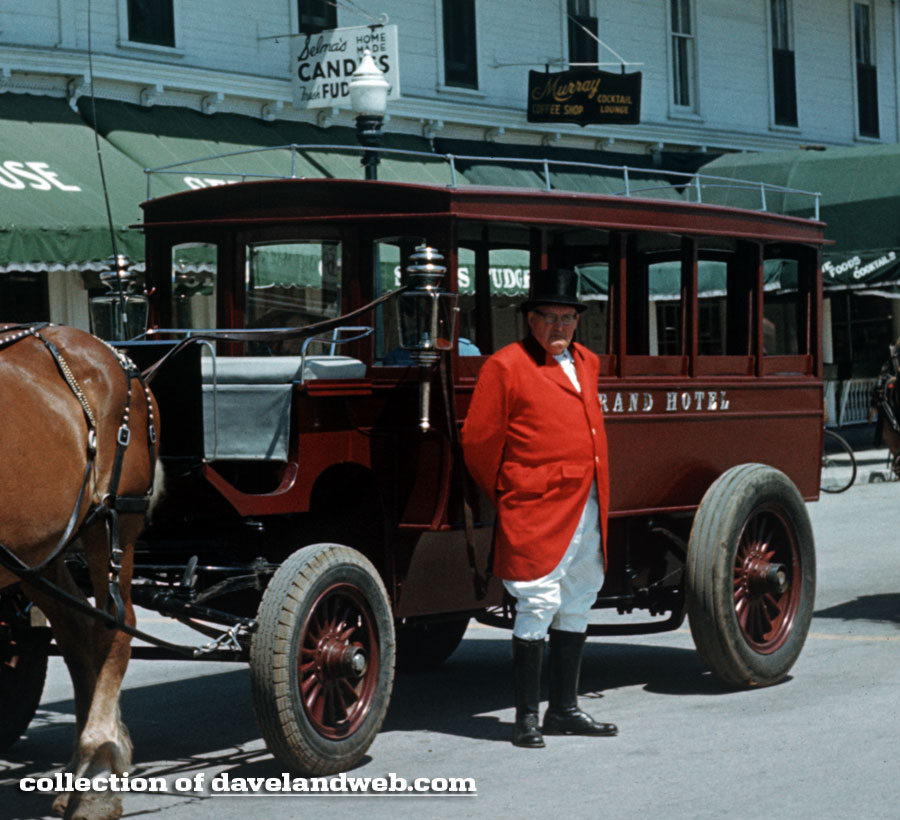 A few vintage views of the Grand Hotel, circa July 1960: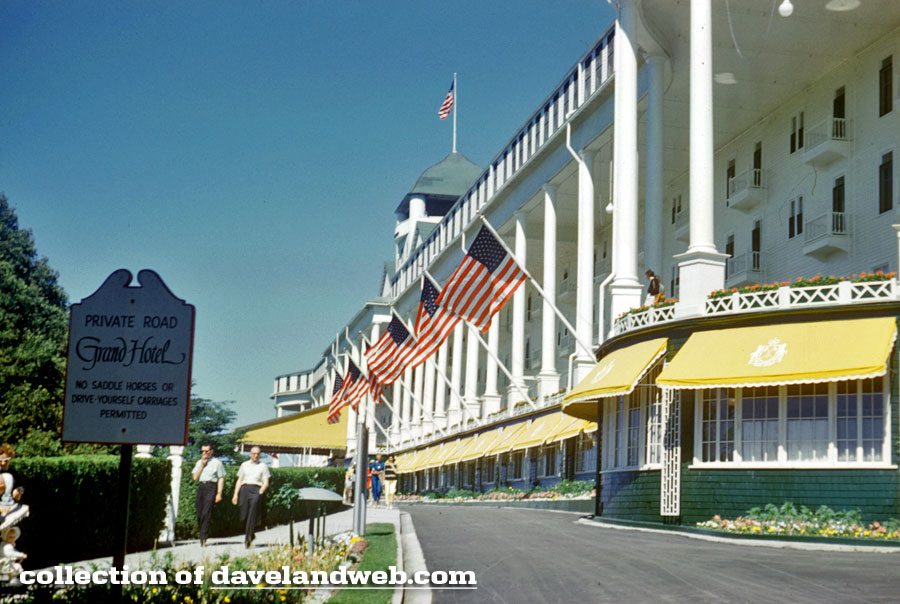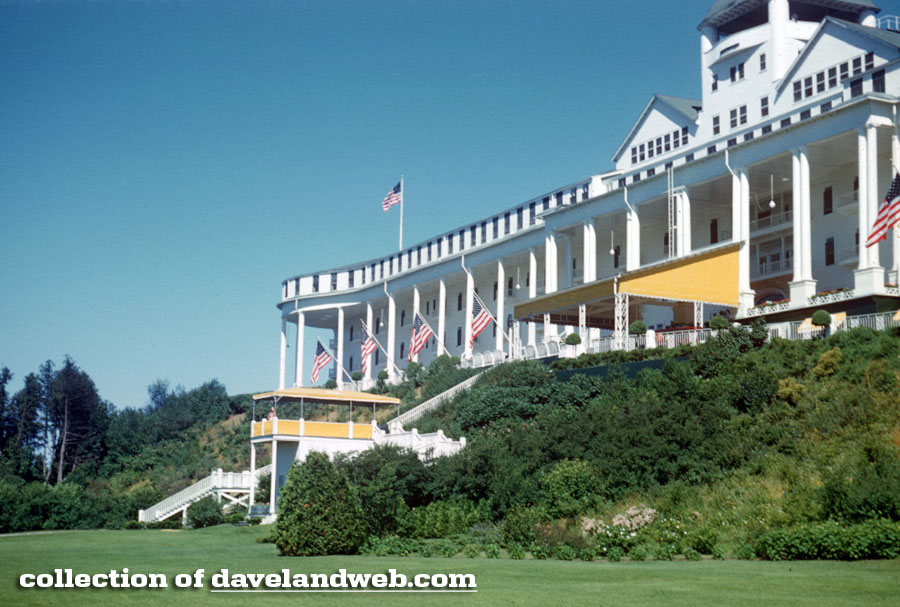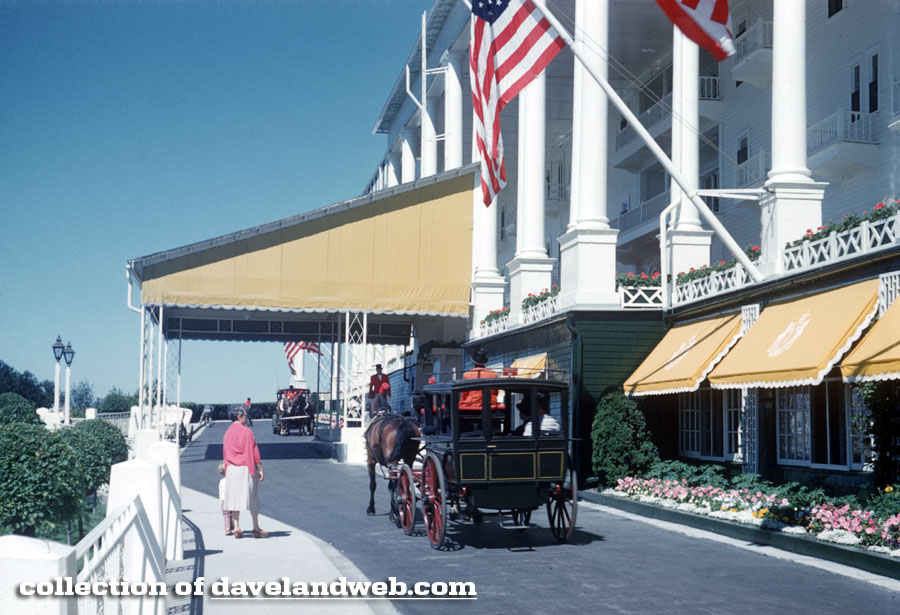 See more Classic Movie and TV photos on my
main website.