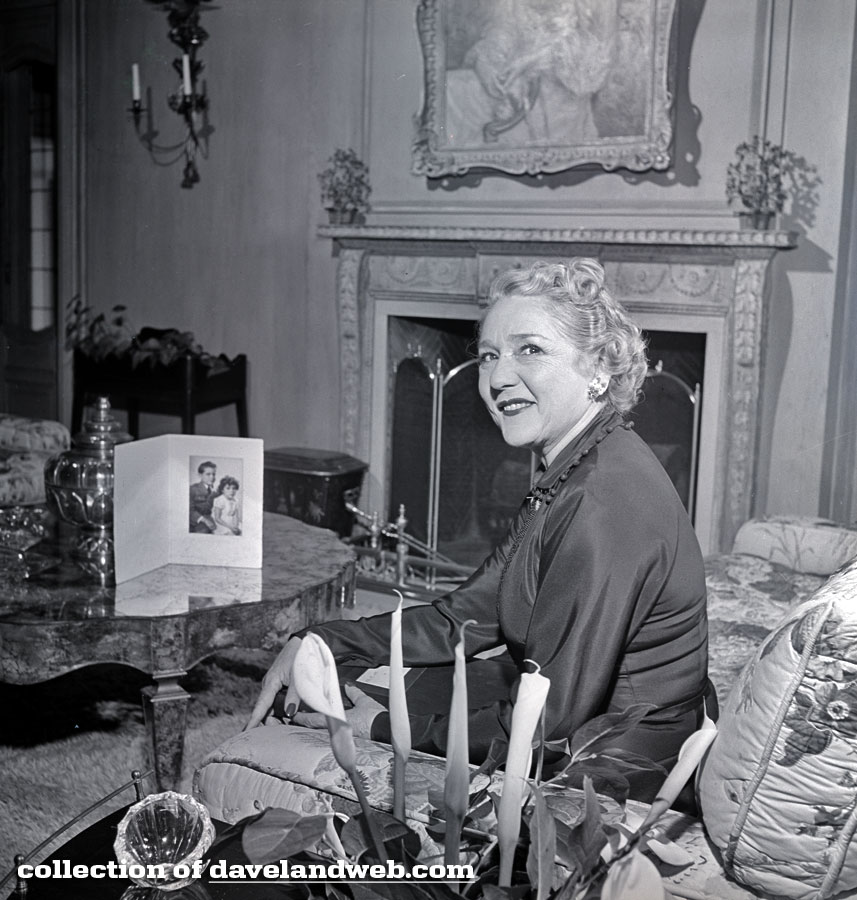 These undated negatives are most likely from the 1950s/1960s and they show America's original Sweetheart of the Silent Screen, Mary Pickford, relaxing at Pickfair, the estate she built with her ex-husband Douglas Fairbanks. On the table you can see a photo of the two children she adopted with husband Charles "Buddy" Rogers, Ronald Charles and Roxanne.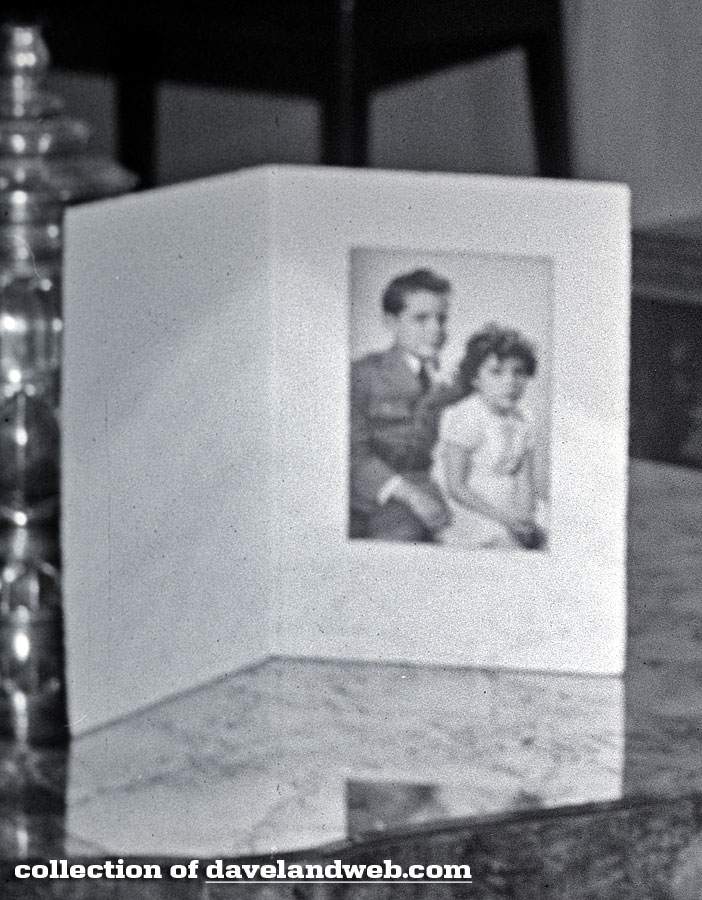 In this second shot, it becomes clear that the positioning of the children's portrait was crucial to the composition, as it is moved to a different table so that it can still be in view.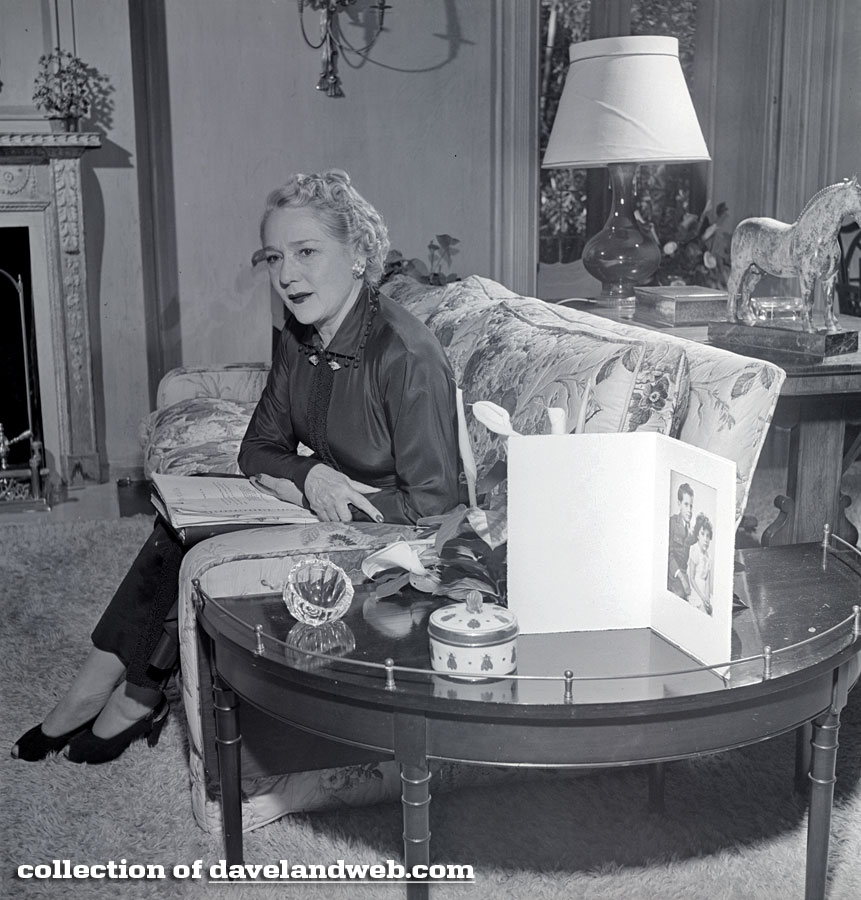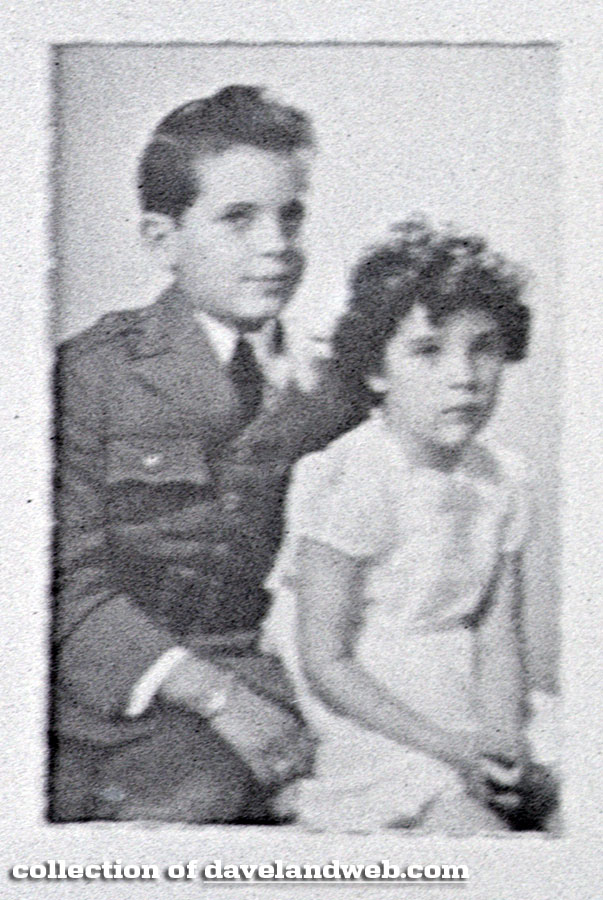 Zooming into the publication on her lap, it looks like she is editing some papers from McCall's magazine.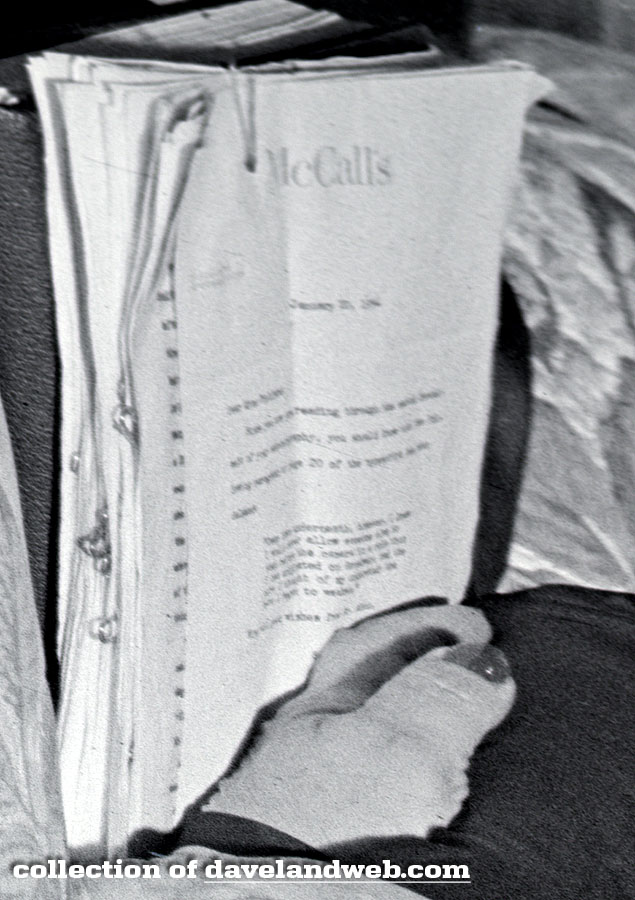 This image from fall 1954 shows the exterior of Pickfair: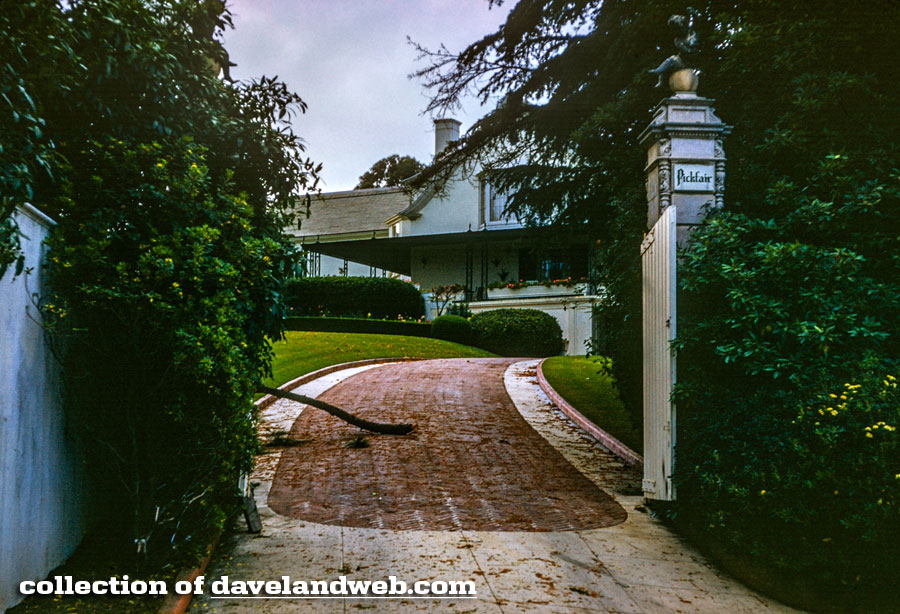 with a closeup of the named pillar in front. Apparently, husband Buddy didn't mind living in the home (or the shadow) of Pickford's second husband.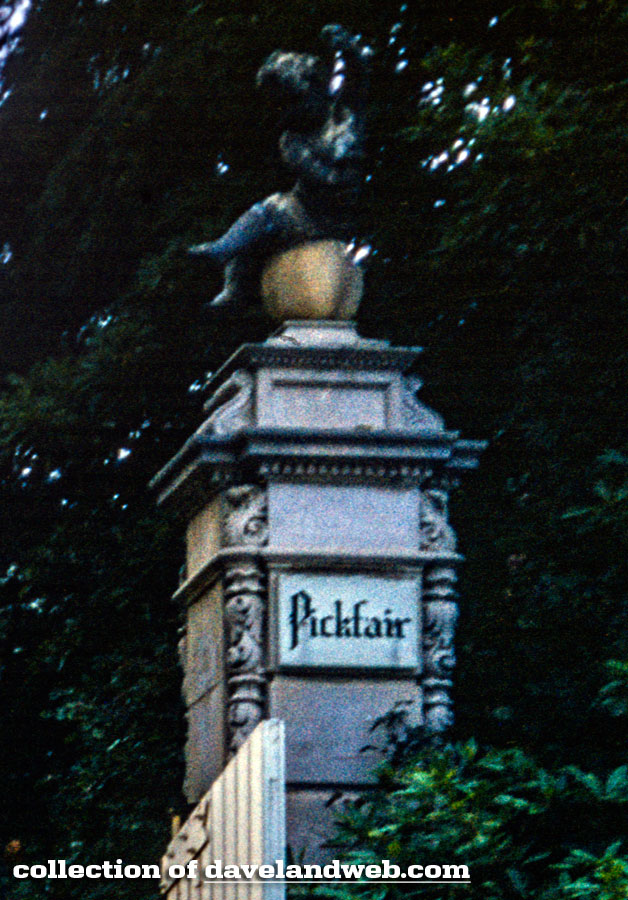 See more Daveland Classic Movie & TV photos at my
main website.