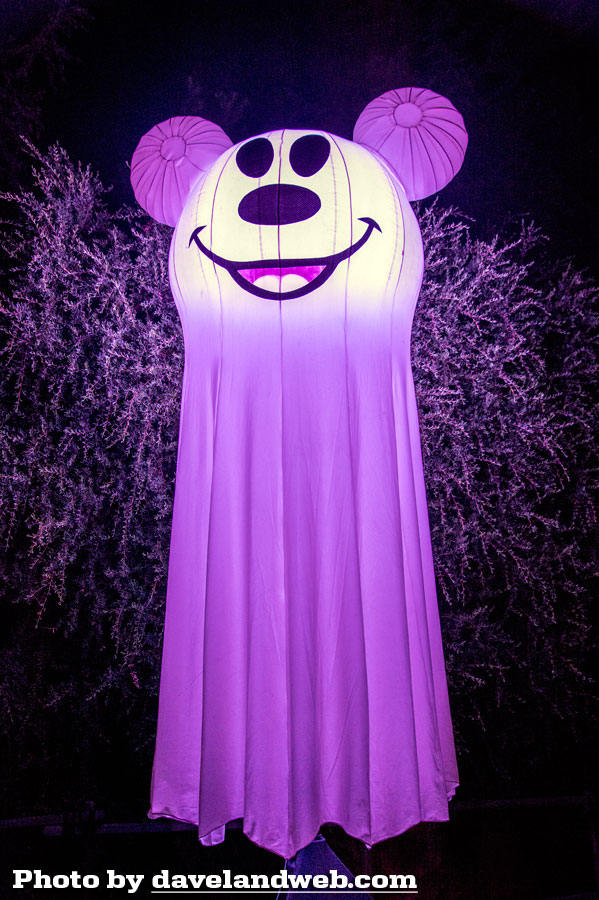 Once finished with the Dark Rides (long lines prevented us from going on Mr. Toad and Peter Pan), we took the path that cuts through to Frontierland. The lighting here is incredible and makes this somewhat ordinary tree-lined path EXTRAORDINARY.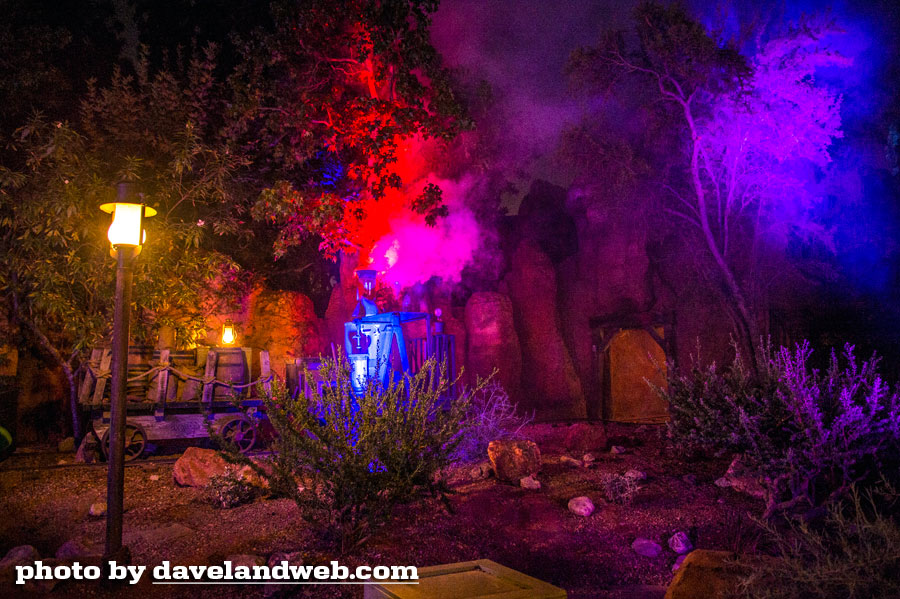 A few different colored-lights make this area pure visual magic.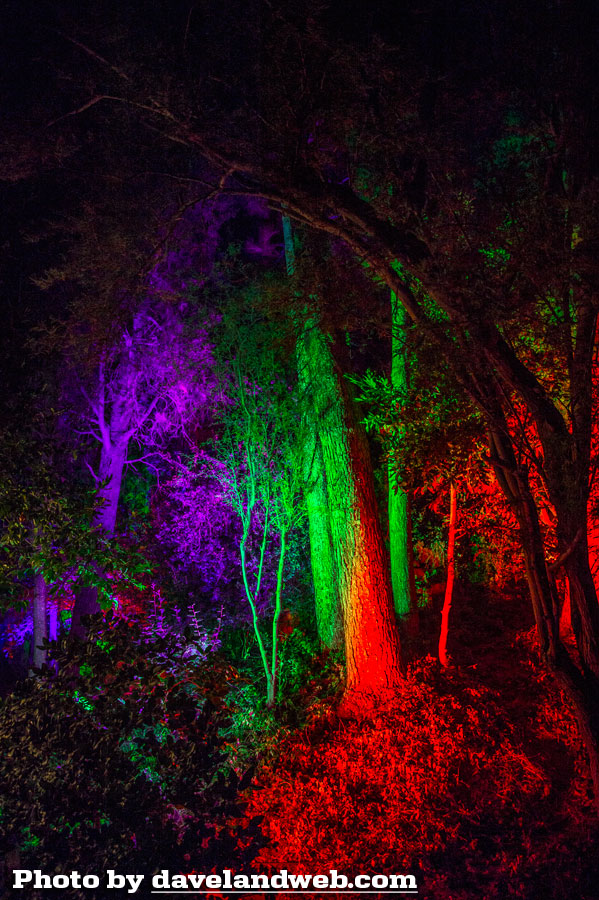 A skull and crossbones is projected onto Big Thunder Mountain.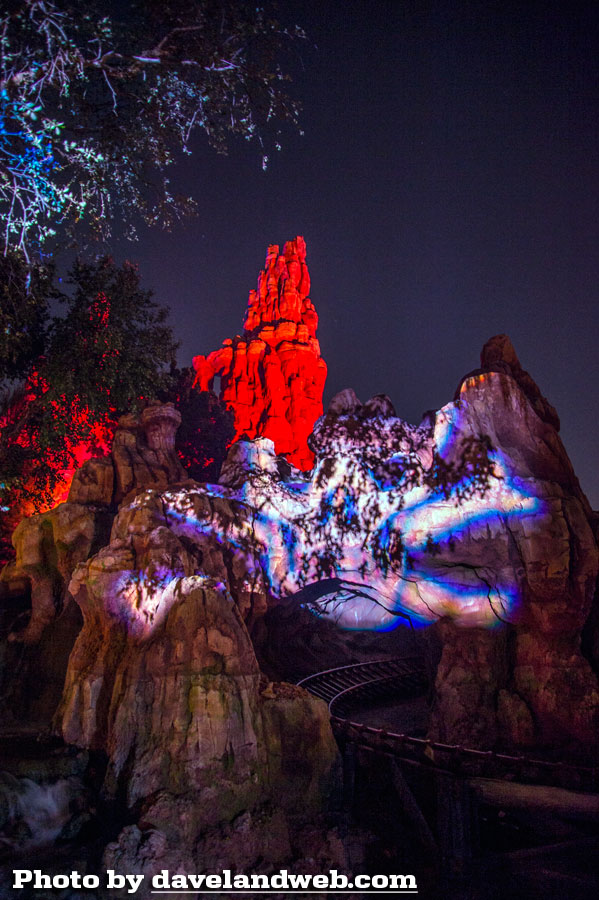 The Horseshoe is not immune to the Halloween theming.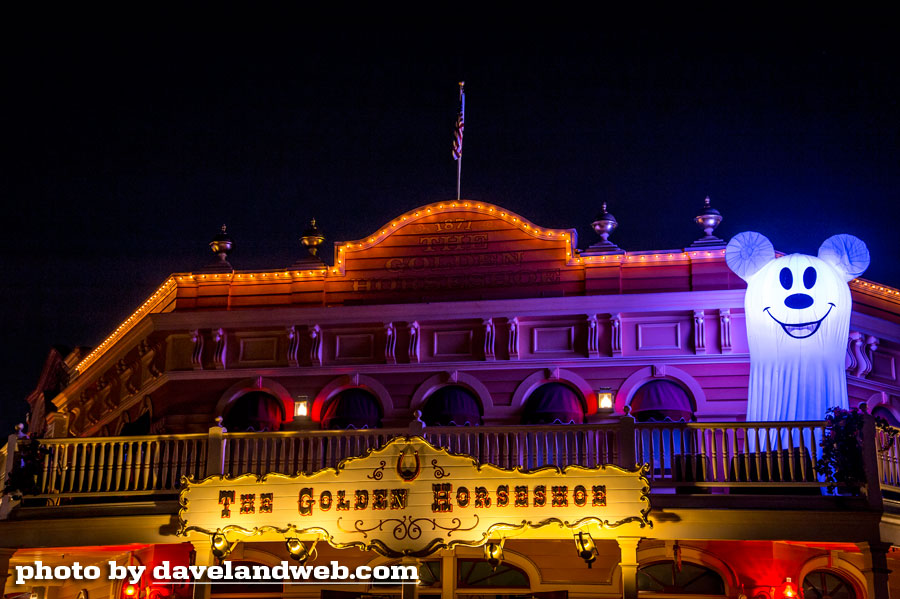 Although hard to capture with a photo, the Rivers of America benefits the most from the Halloween atmosphere. Between the fog pumped over the water and the special lighting, it's easy to get into the mood of the season.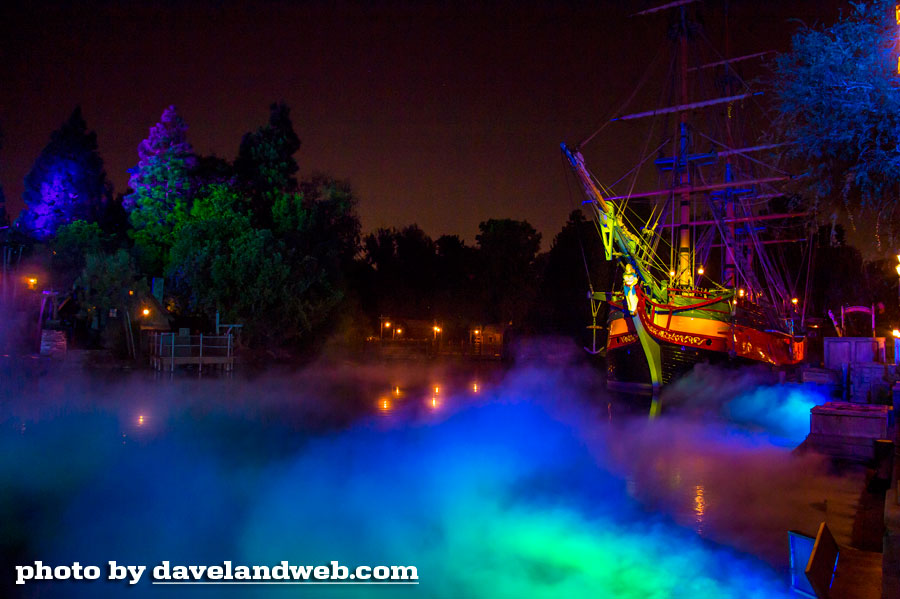 The Columbia has an eerie green glow. Halloween theming or the result of too many sugary snacks?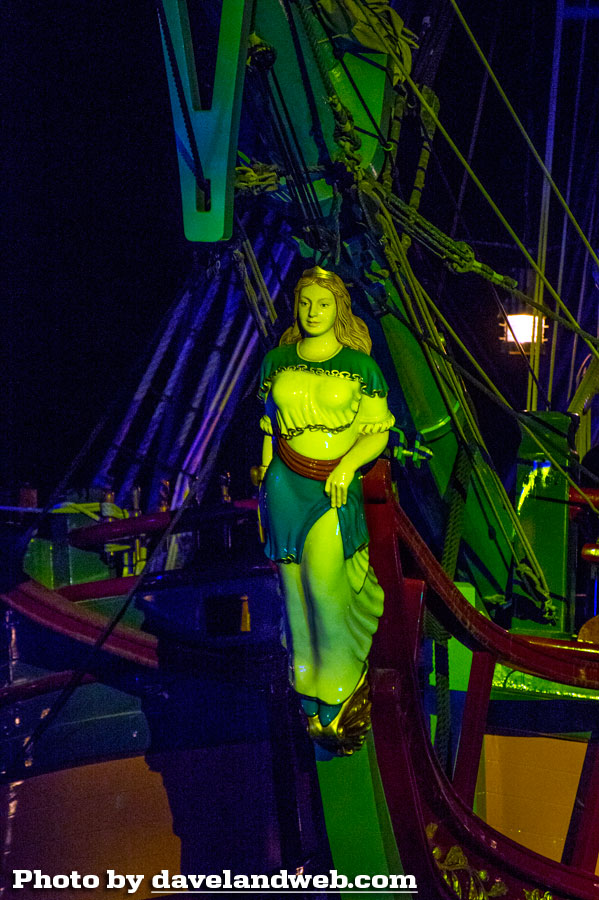 Finally, the moment I'd looked forward to the most had begun: the arrival of the Cadaver Dans!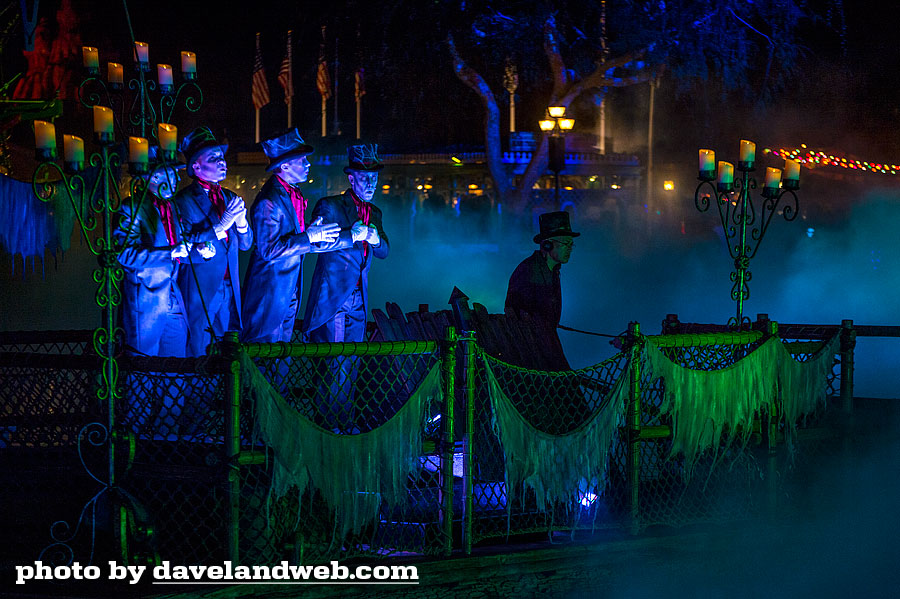 Floating on a raft, surrounded by fog, the quartet (with a sinister-looking driver) drew a crowd with their four-part harmonies.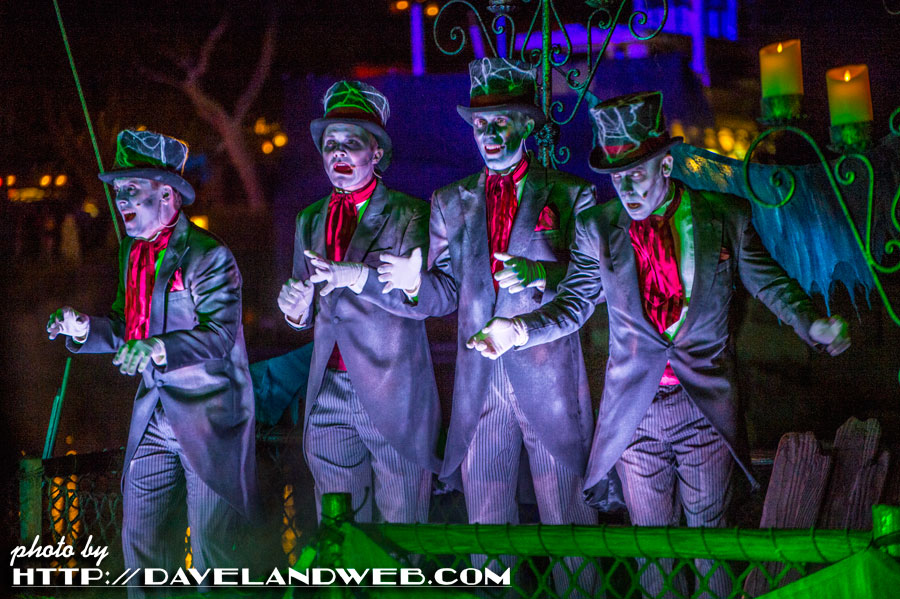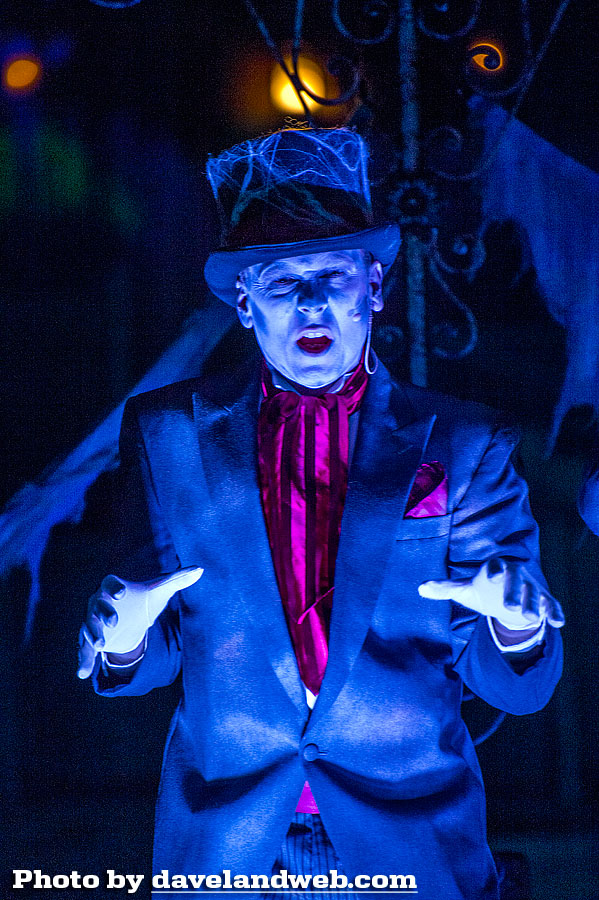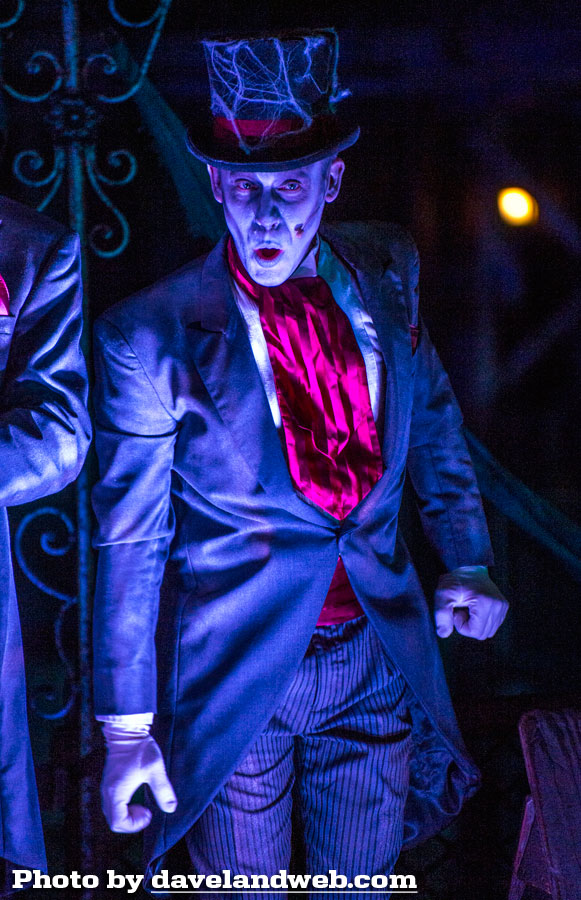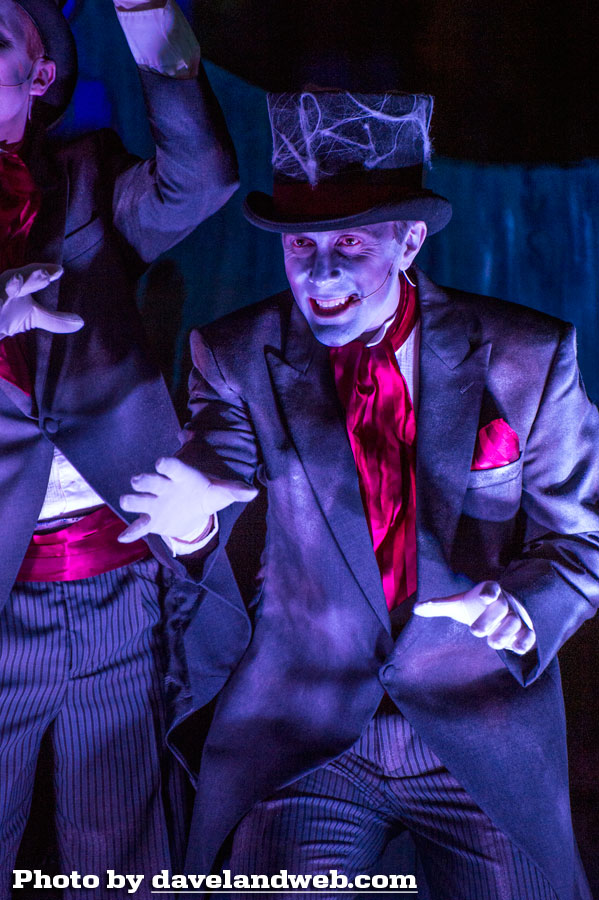 I could have listened to them all night.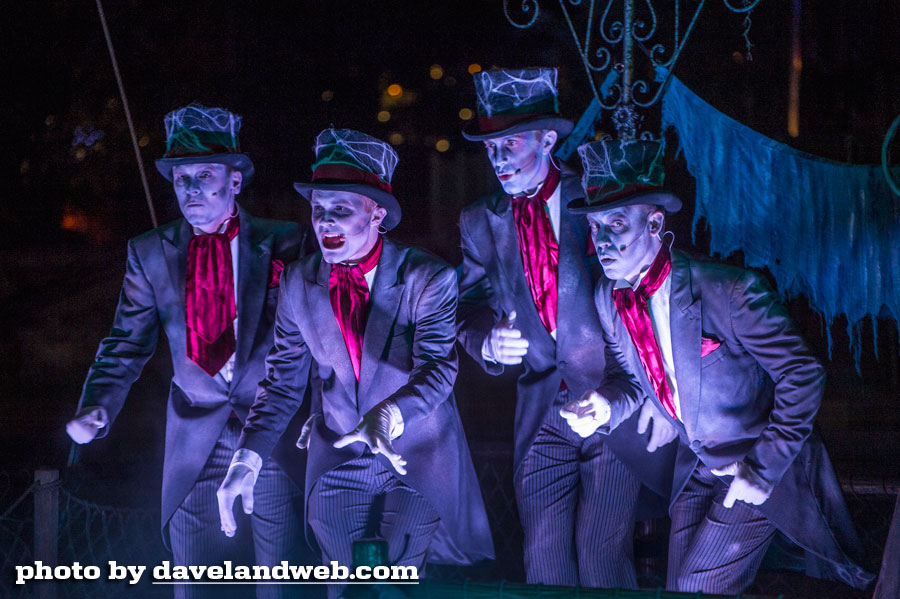 NEXT UP: Haunted Mansion Holiday!
Follow my Daveland updates on
Twitter
and view my most recent photos on
Flickr
.
See more Daveland Disneyland Cadaver Dan photos at my
main website.