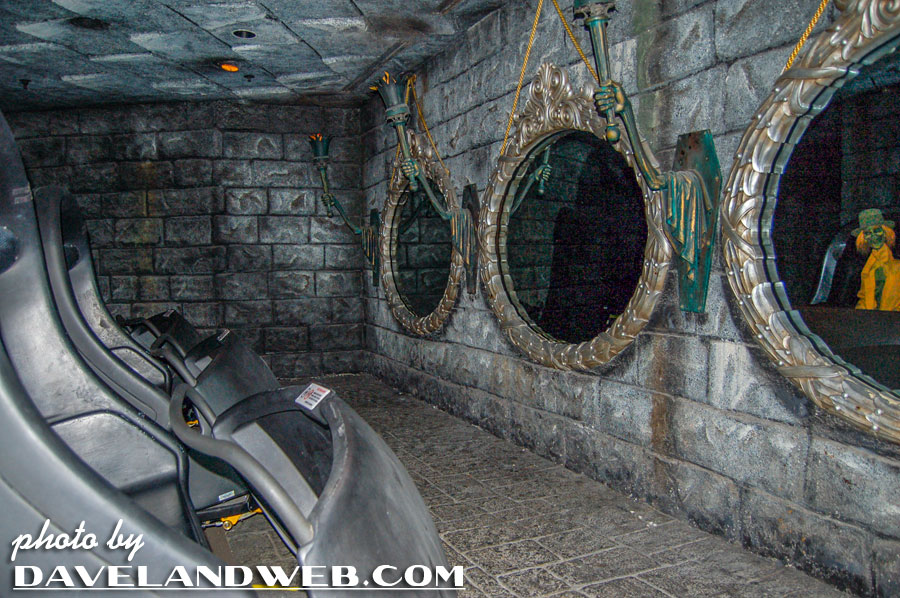 The mirrors that everyone looks forward to riding by; which Hitchhiking Ghost will be in my Doombuggy this time? Looks like Ezra: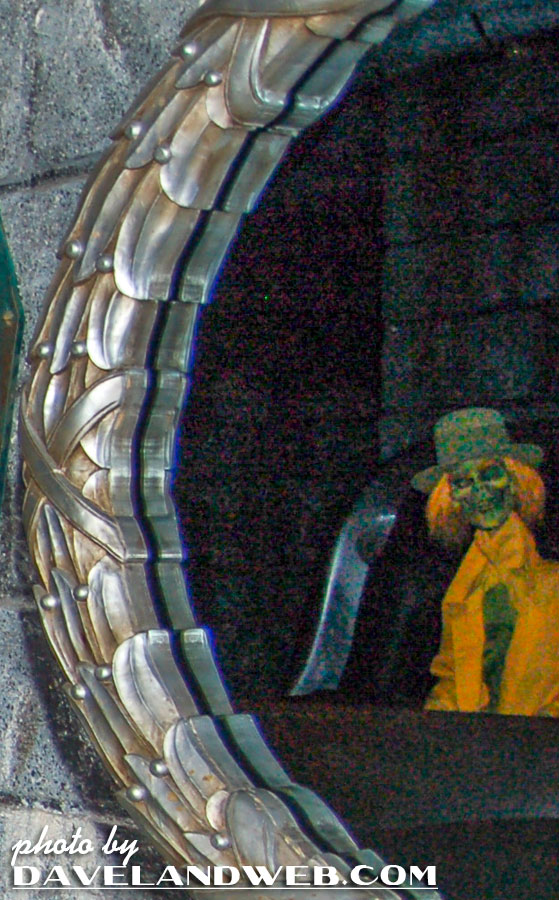 Here's a little "behind-the-scenes" peak into how the effect is achieved: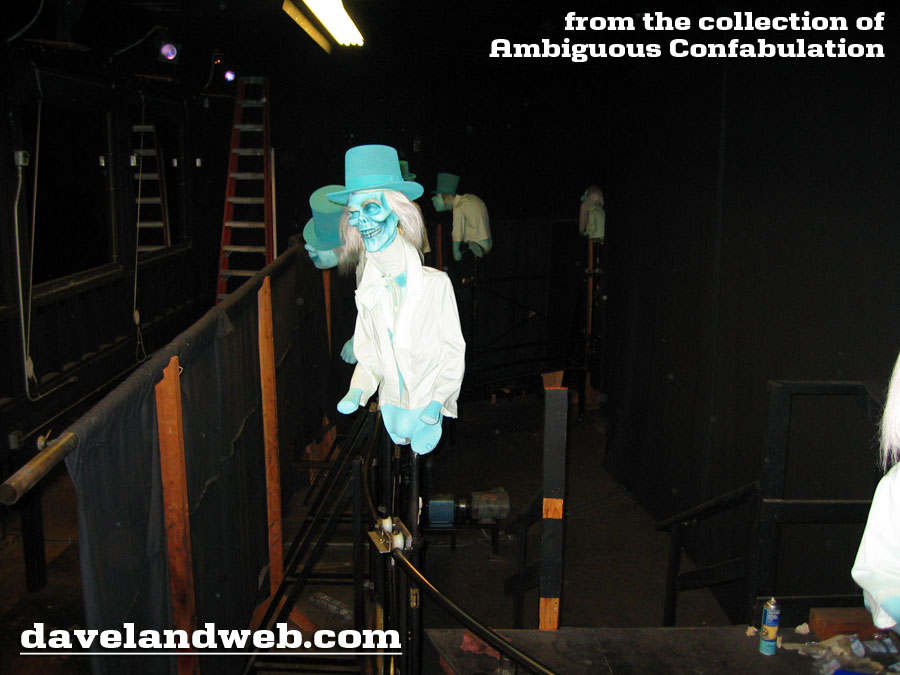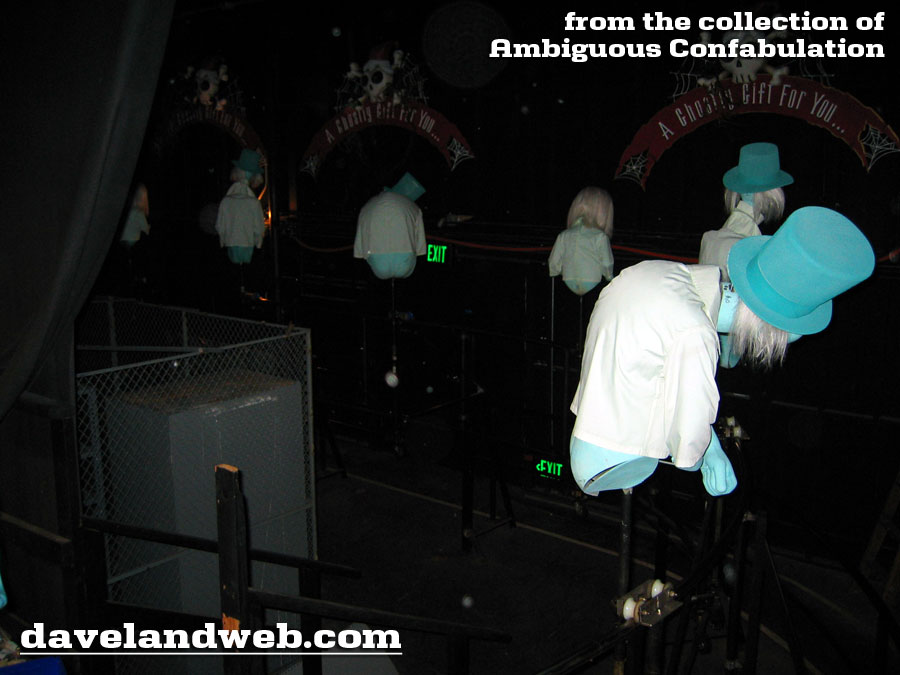 I also really dig the Jean Cocteau inspired sconces on the wall here; too bad the hands don't move like the ones from "Beauty & The Beast" (1946) that they were modeled after: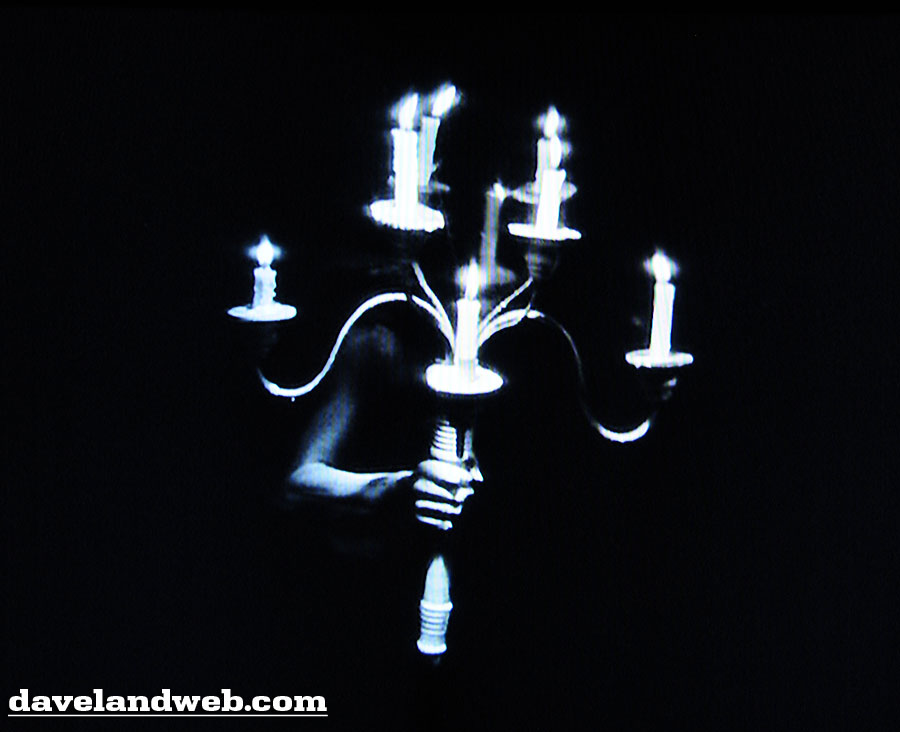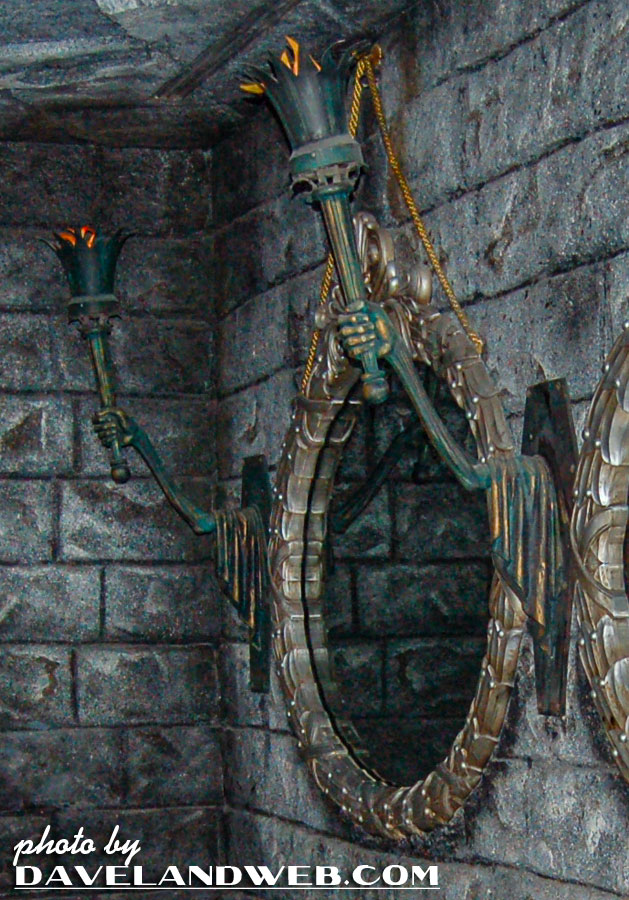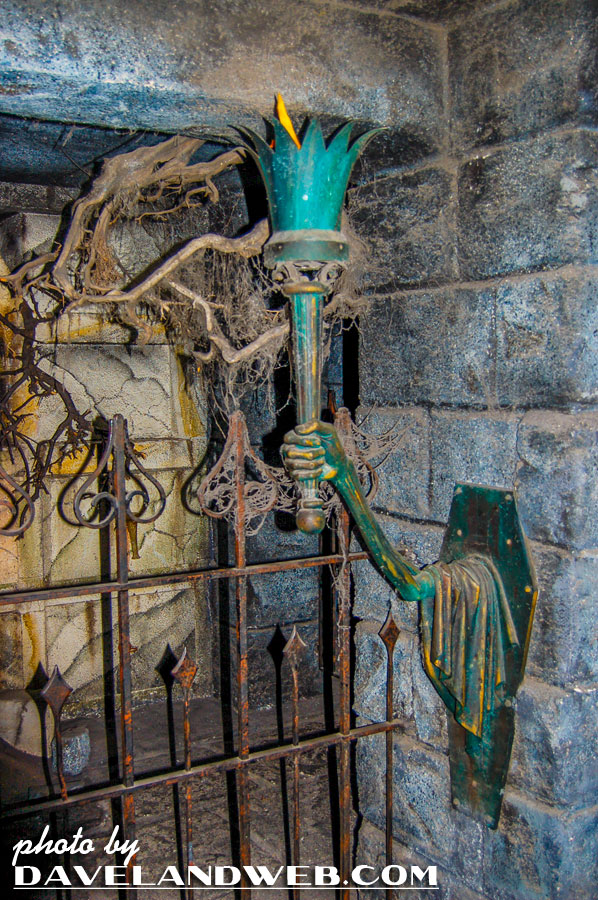 Here are two shots of the pattern that was recently stamped on the loading/unloading runners; a nice touch of carrying the theme out of this Victorian Mansion that makes this "modern" technology look slightly less modern.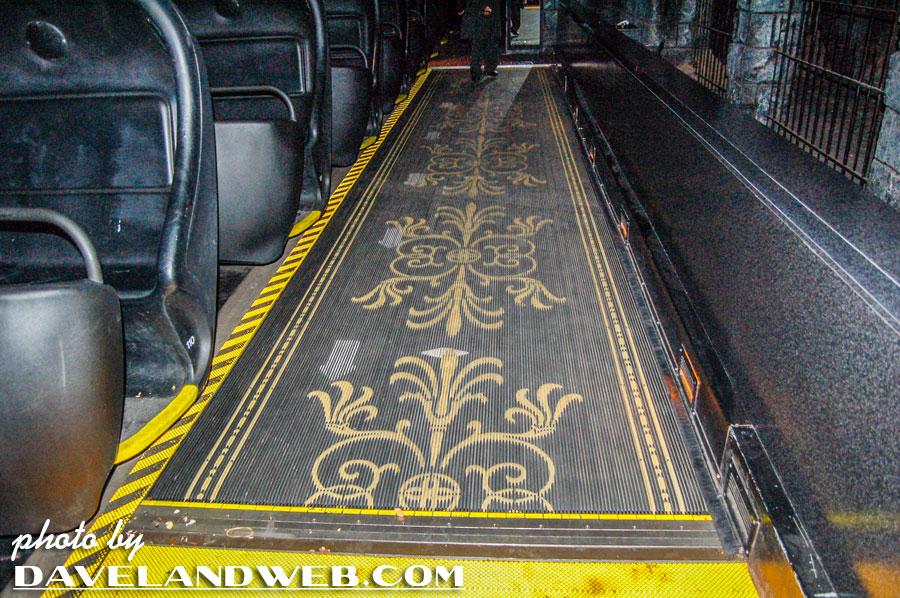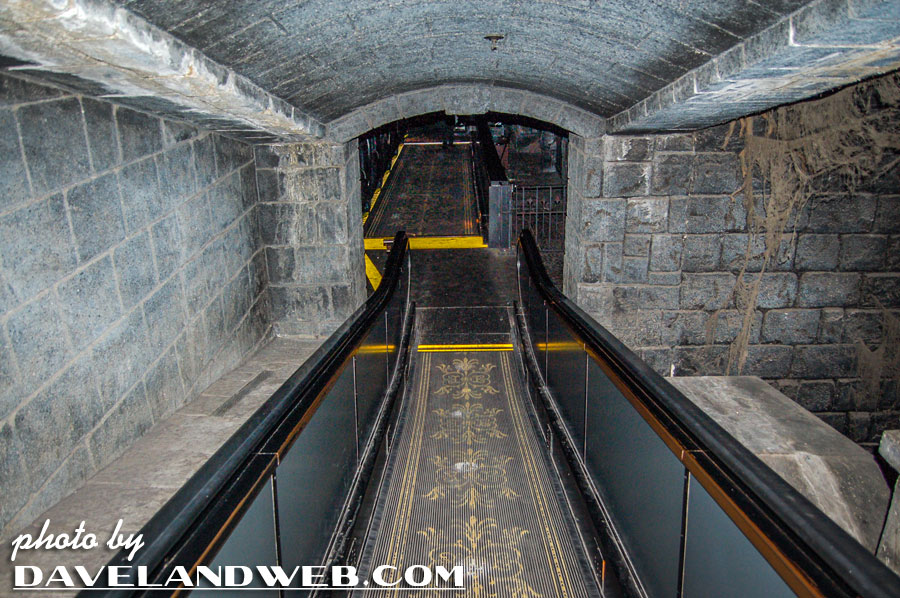 See more Haunted Mansion (regular AND NBC) photos at
my website
.