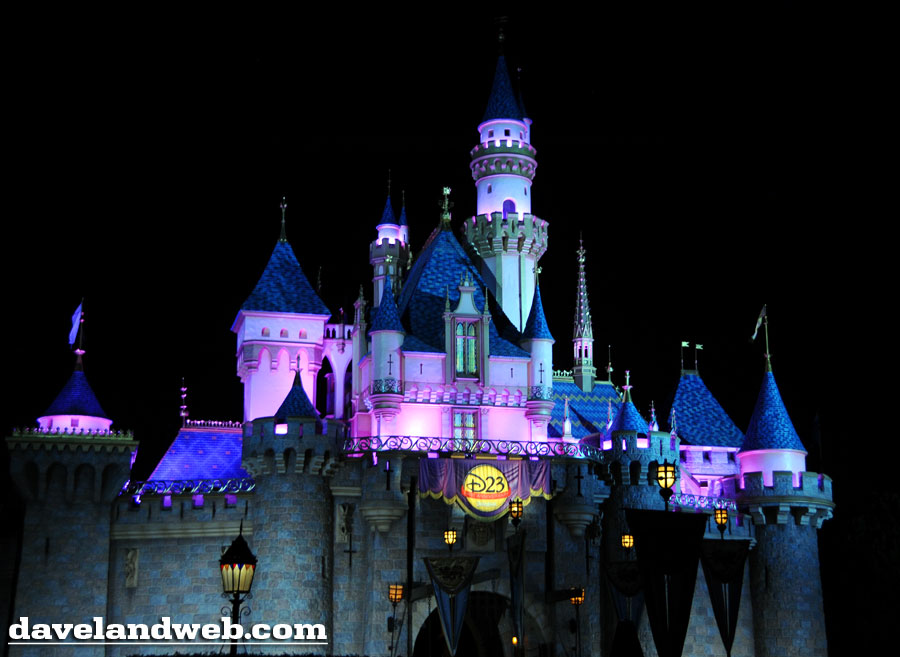 By 8:30pm, there was a huge crowd of 1,500+ waiting outside of the Castle waiting for the proverbial "rope drop" which would signal the beginning of the D23 One Year Anniversary Party in Fantasyland. The Castle was decked out with a D23 banner...
and a mini fireworks display heralded the start of the festivities.
For me, the big draw of the evening was being able to photograph Disneyland and its attractions without the glut of 50,000+ guests. The evening also boasted a number of "once-in-a-lifetime" photo opps with characters not normally seen as well as some special vehicles. This was one of four Electric Runabouts that Walt Disney loved to drive around the park. Naturally, Bob Gurr was the designer.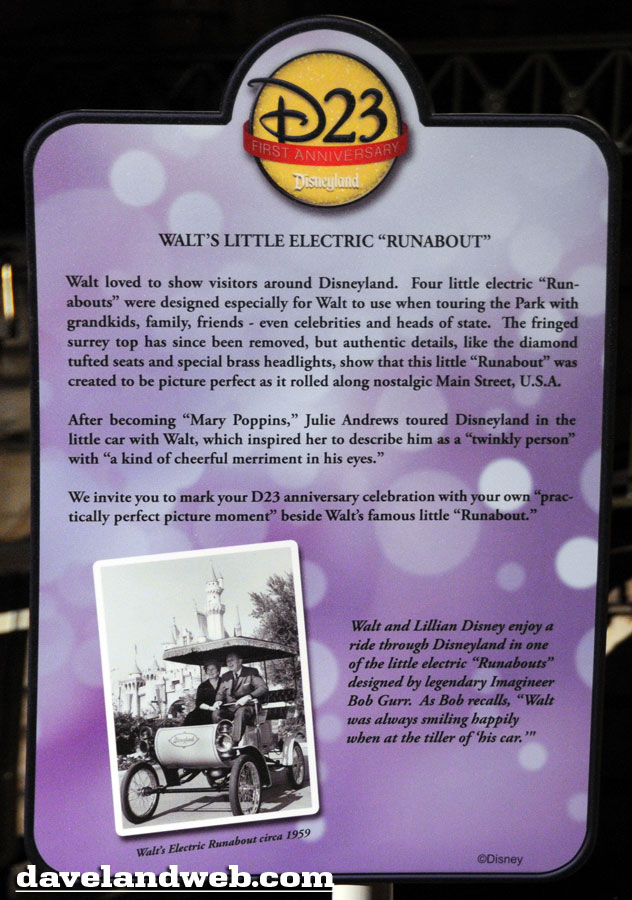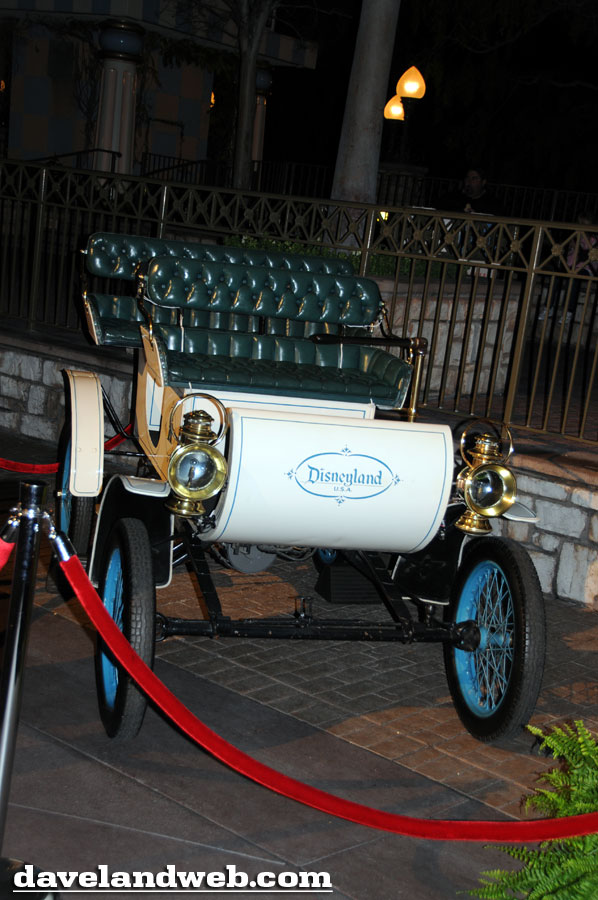 The Touring Car often used in parades: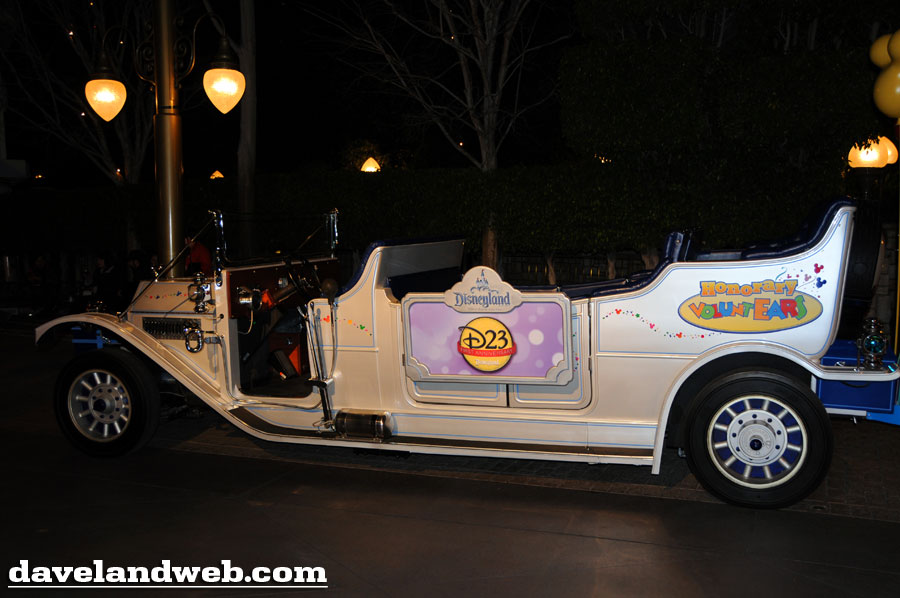 Cinderella was busy posing in front of her carriage: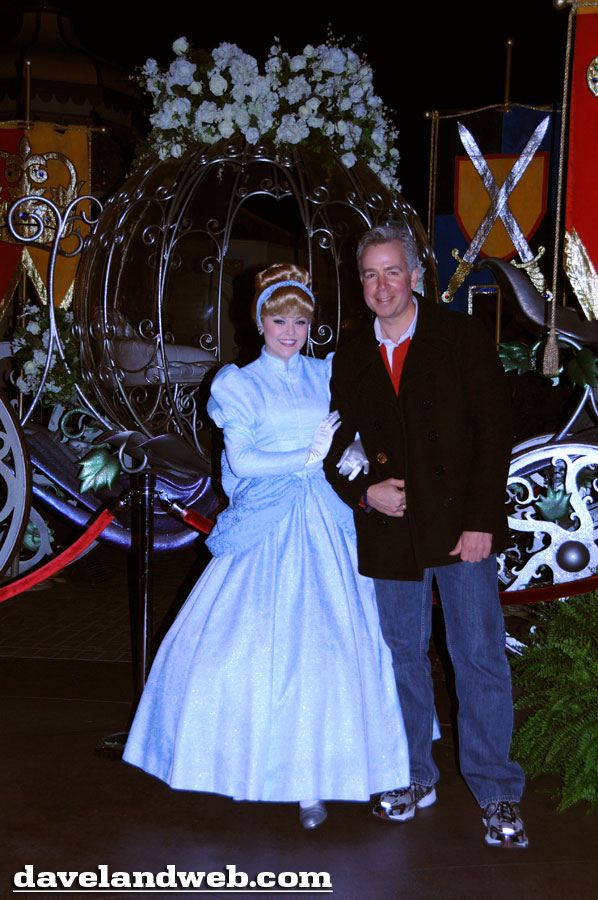 There were a number of Disney celebrities on hand to mingle through the crowds, such as songwriter Richard Sherman: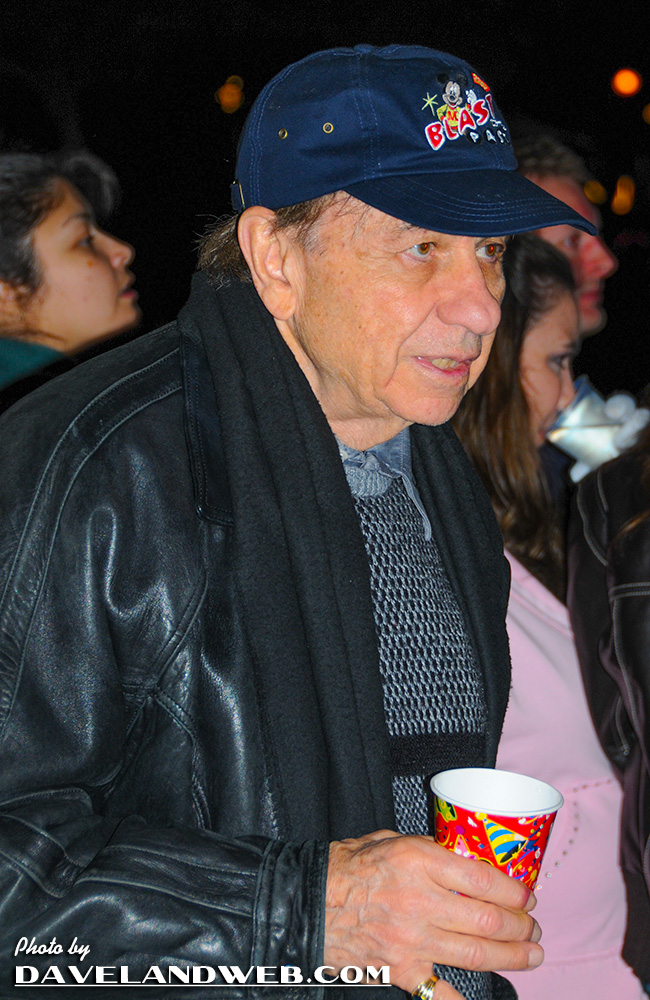 Kathryn Beaumont, the voice of Disney's 1951 animated "Alice in Wonderland" feature: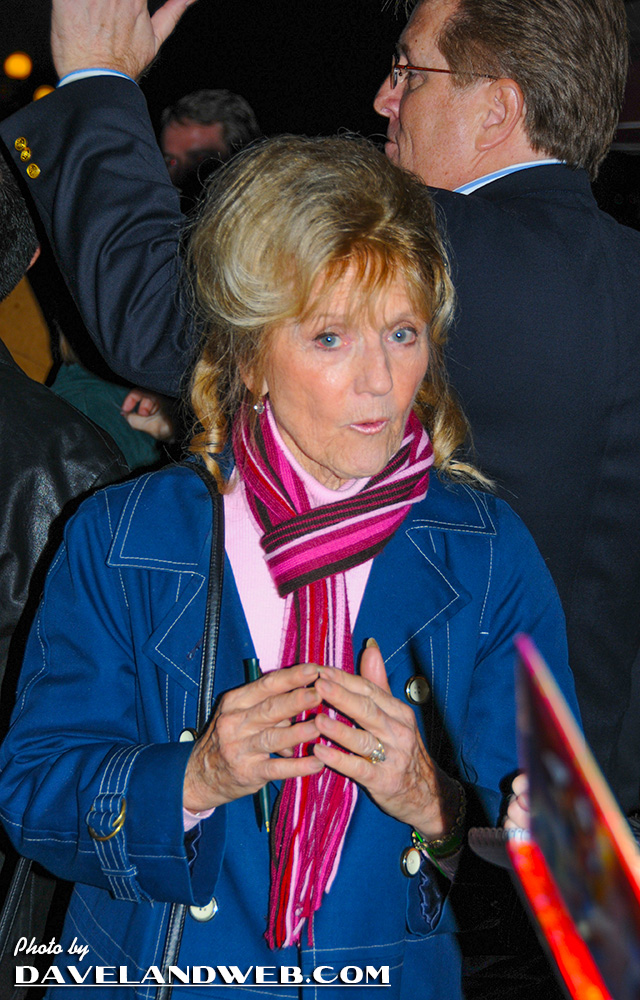 Tony Baxter: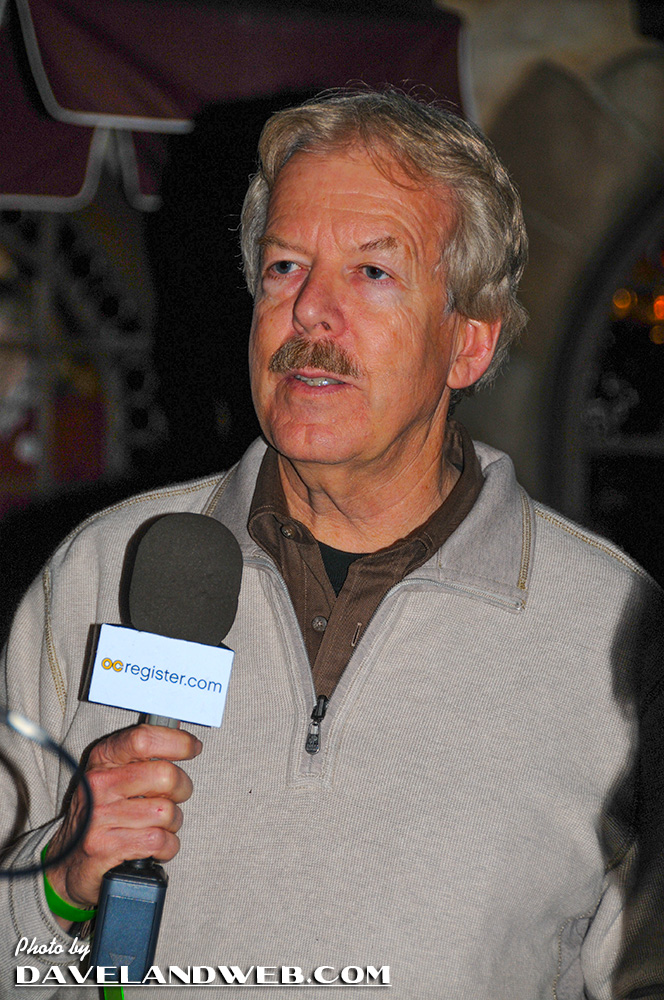 Disney mechanical legend Bob Gurr: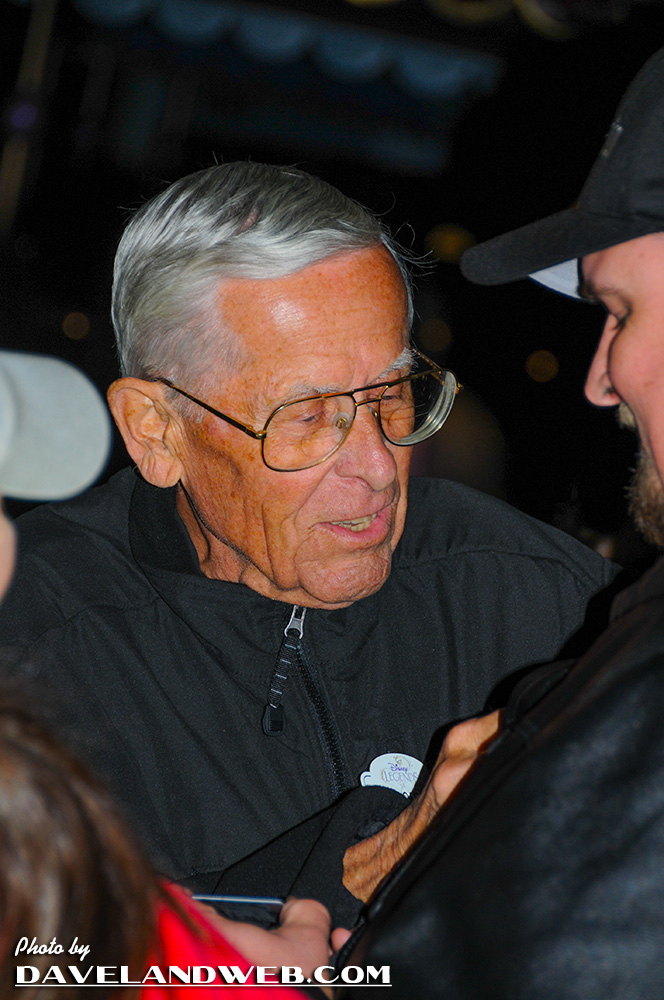 Steven Clark, head of D23, was being interviewed for Cast TV: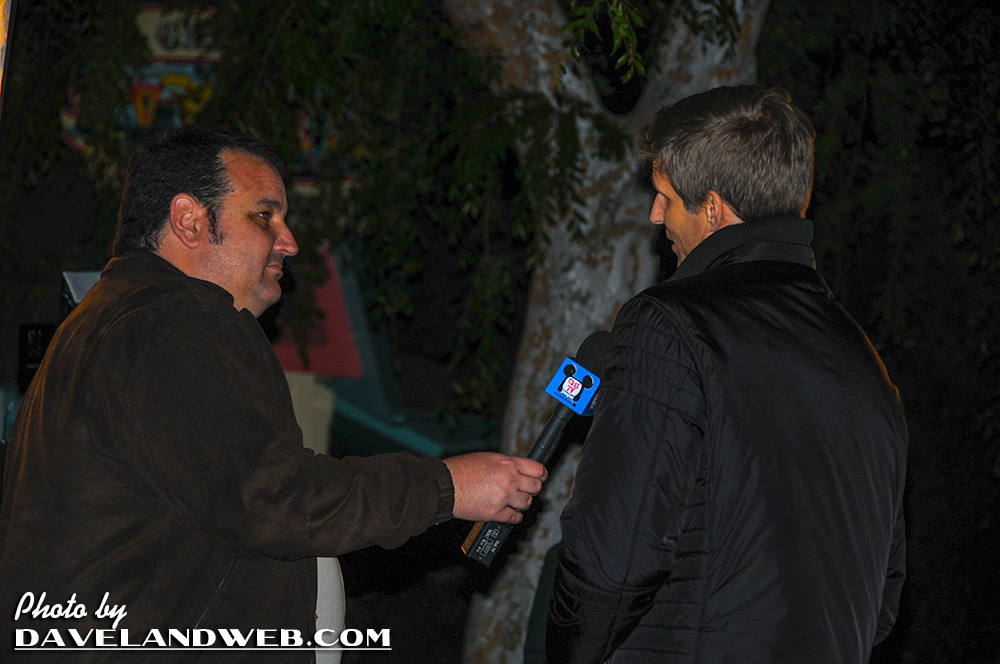 The highlight of my evening was standing in line for the Peter Pan attraction and recognizing the voice of Louis the Alligator from "The Princess and the Frog," Michael-Leon Wooley. In his group of friends was also Jennifer Cody, the voice of my very favorite character from the movie Charlotte. They both kindly posed for photos: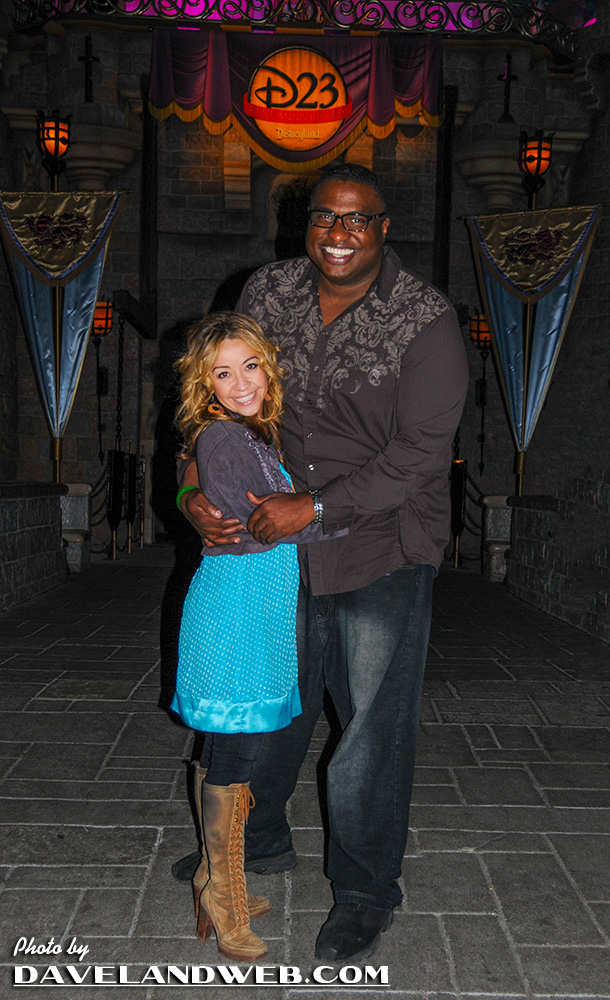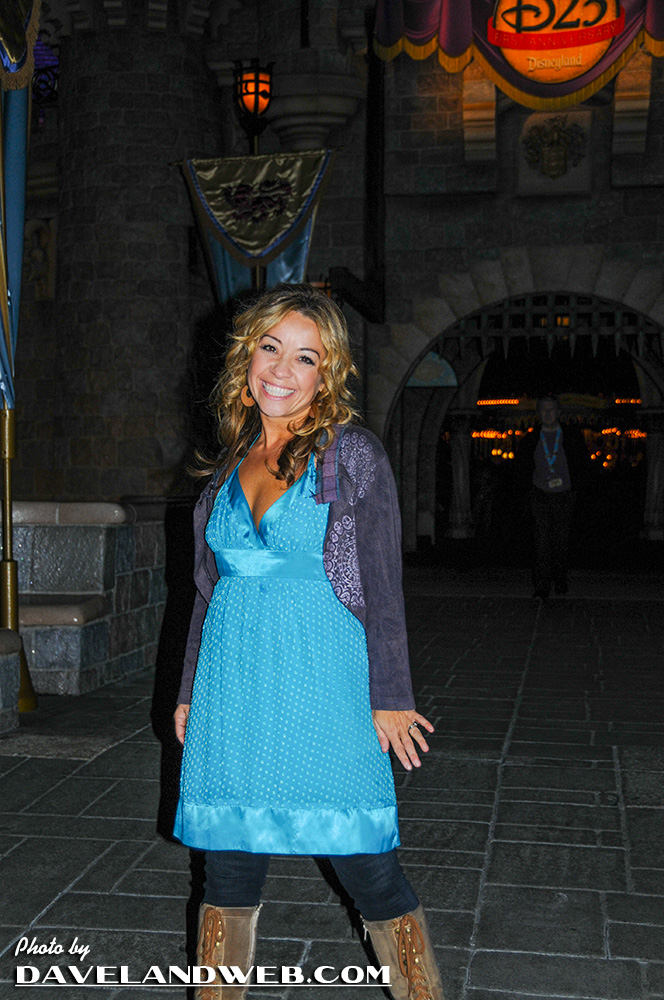 There were a few villains there for photos opps as well: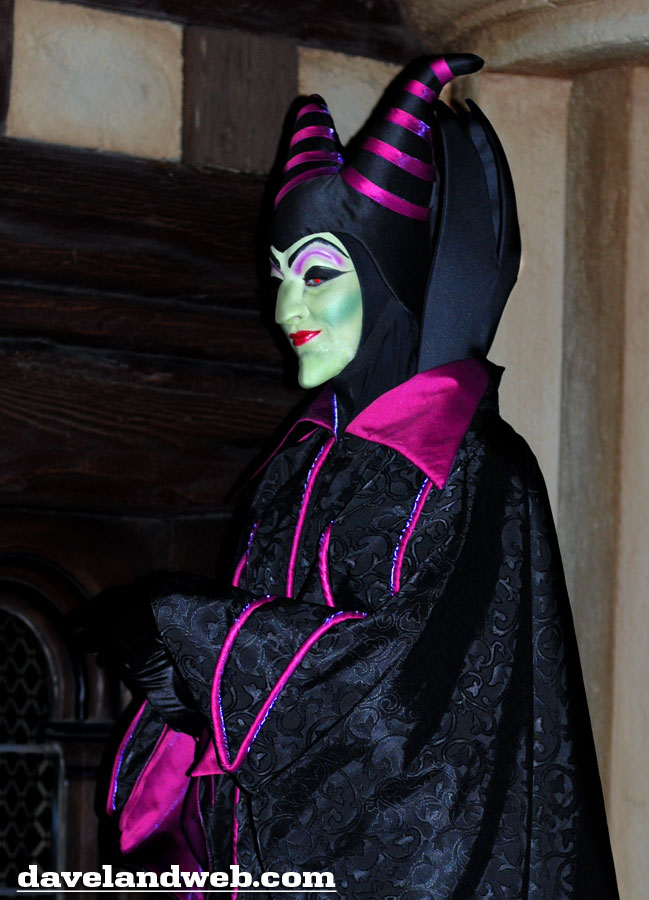 Even so, I was able to end the evening on a high note:
See more D23 Anniversary Event photos at
my regular website
.