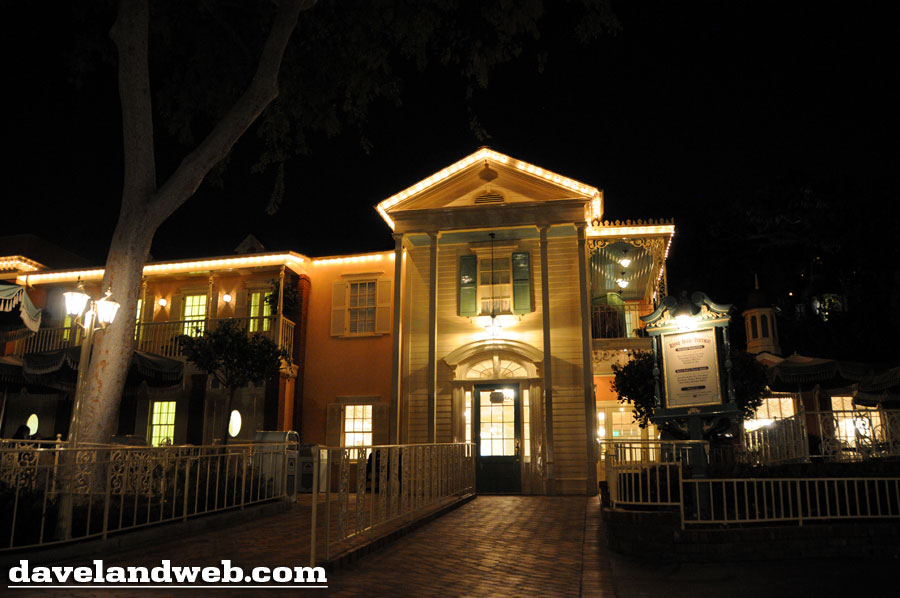 Before getting to the meat of the event, here are a few more shots of Disneyland at night without guests. This was the main reason of why I attended the D23 Anniversary party; anymore, it is very difficult to relax and enjoy the park without it being crammed to capacity with guests.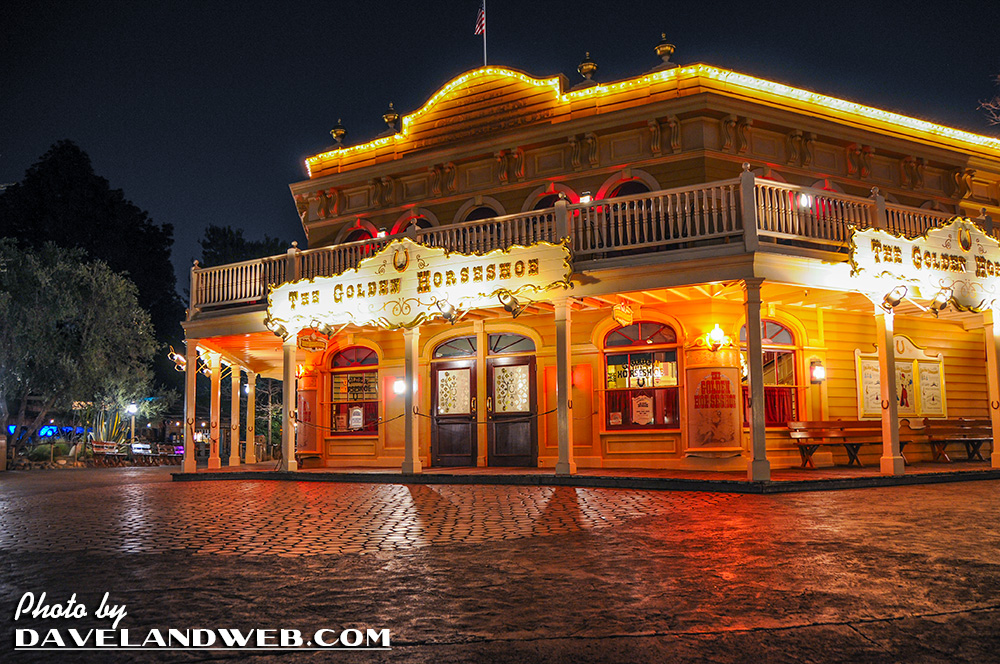 The interiors do look a little sad without any activity: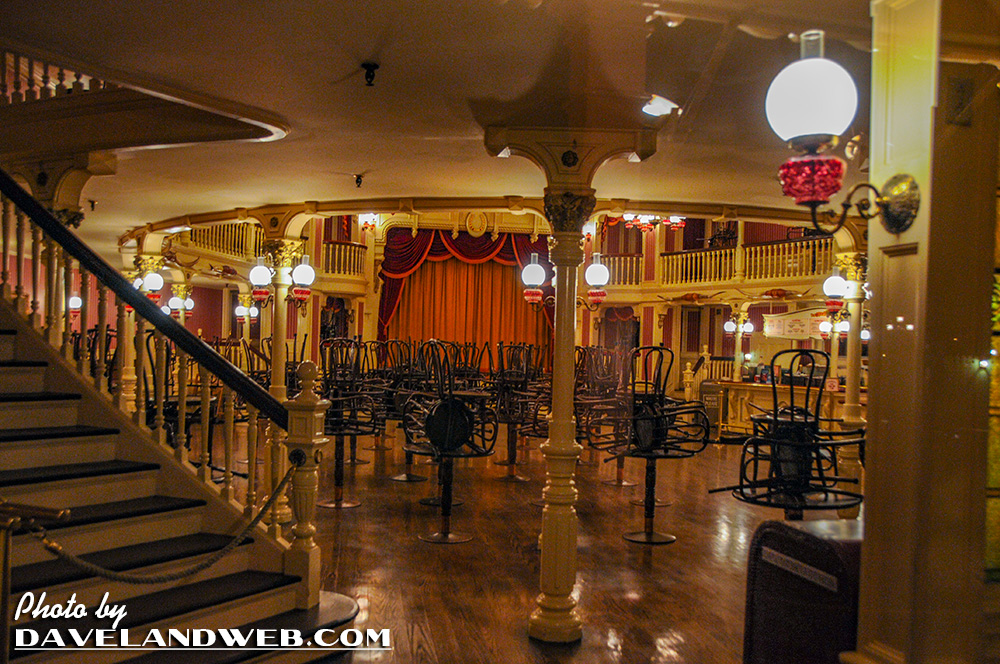 Of course I had to get Indian Joe; the blue glow from the Shooting Gallery looks great!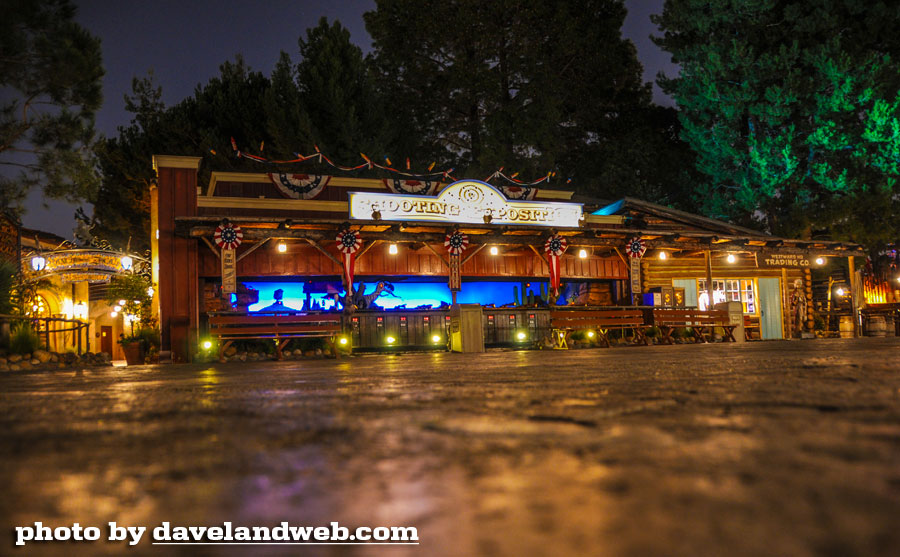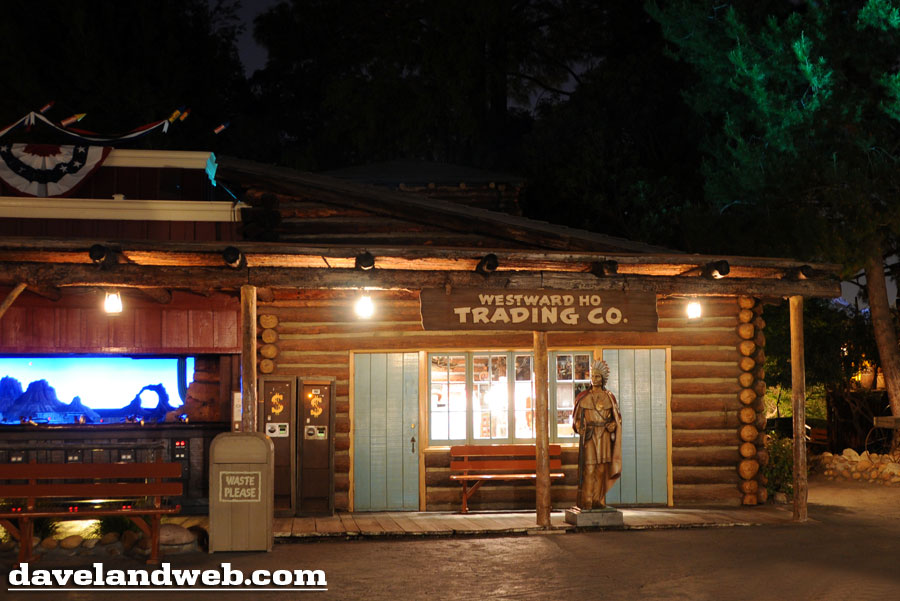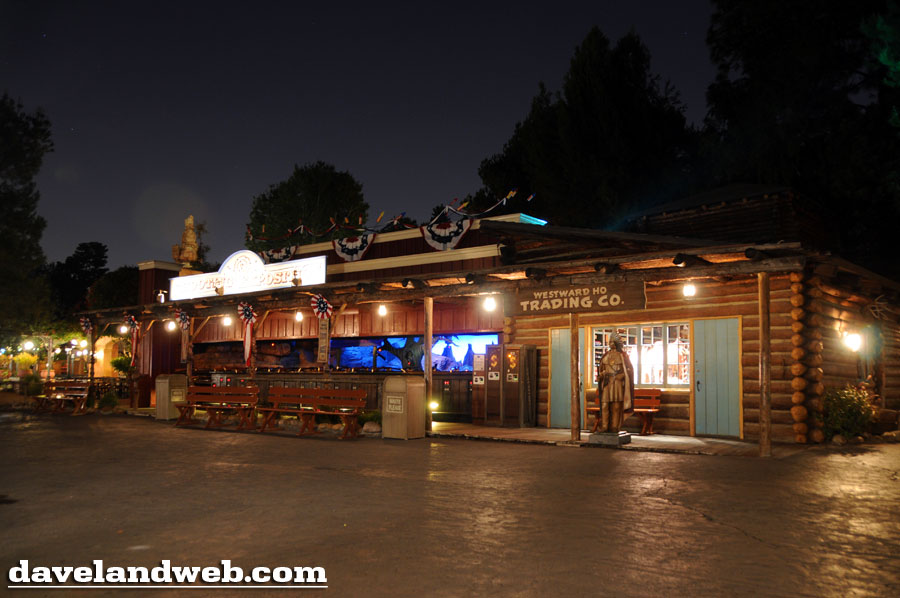 Few probably notice the horseshoe tracks and other Frontierland touches that grace the walkways: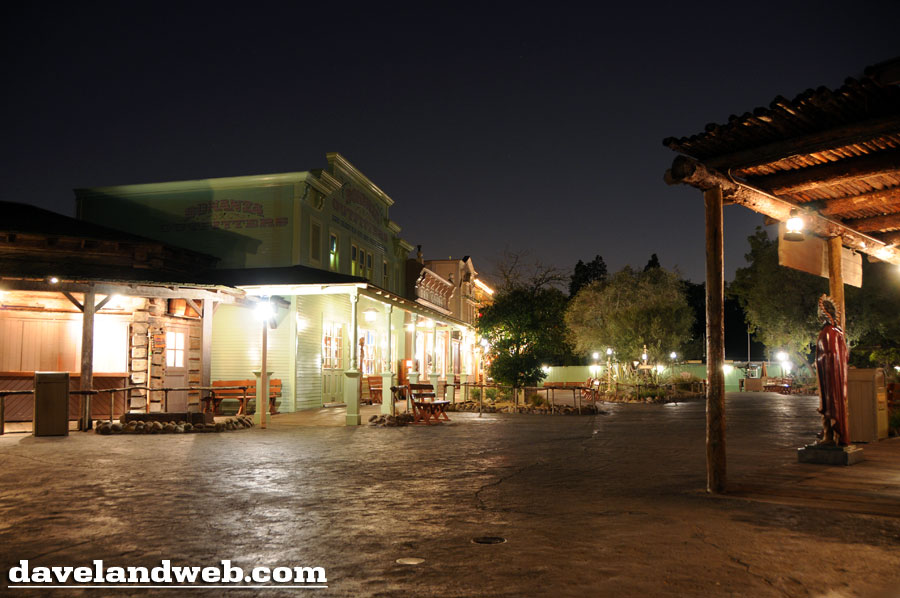 Unfortunately the Frontierland Gates had the tarps on either side as the waterway beneath the bridge was being worked on.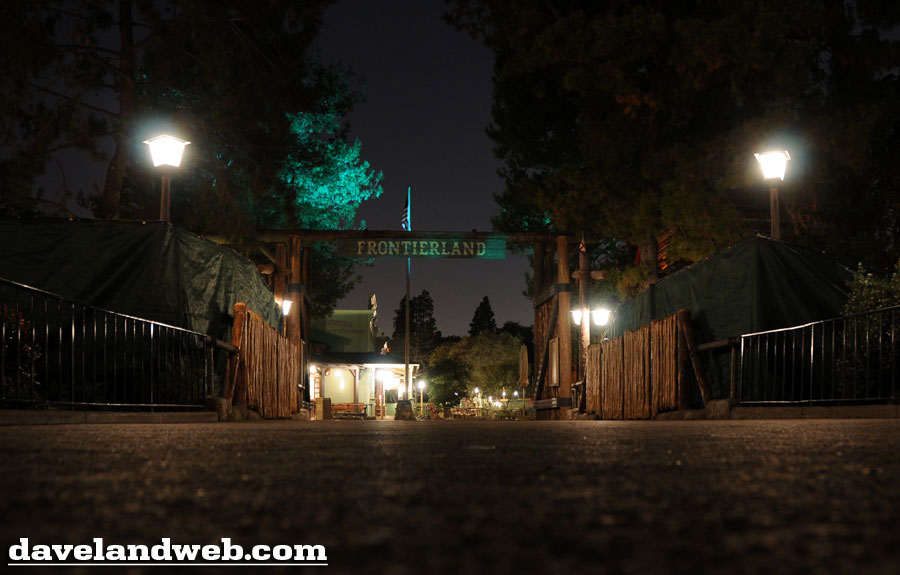 Last one for today shows the Carnation Gardens sign in Central Plaza: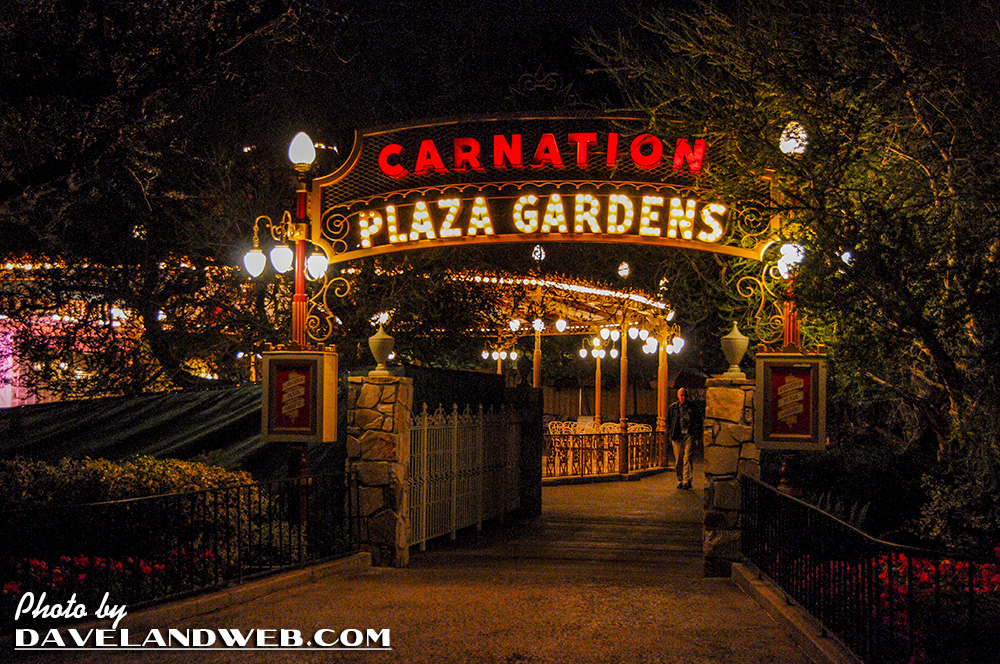 AVAILABLE TODAY:
"The Princess and the Frog." And for those of you hungry for beignets after you watch it, here's a recipe to help you whip up a batch of your own (reprinted from the book DISNEY'S THE PRINCESS AND THE FROG TIANA'S COOKBOOK RECIPES FOR KIDS, copyright 2009 Disney Enterprises):
INGREDIENTS:
3 cups flour
1/3 cup sugar
2 teaspoons baking powder
1/2 teaspoon baking soda
1/2 teaspoon salt
1/2 teaspoon nutmeg
1 cup buttermilk
1/3 cup water
1 egg, beaten
1/2 teaspoon vanilla extract
Vegetable oil, for frying
Confectioners' sugar, for dusting
DIRECTIONS:
1. In a medium bowl, combine 23/4 cups of the f lour with the sugar, baking powder, baking soda, salt, and nutmeg. Whisk everything together.
2. In a large bowl, whisk together the buttermilk, water, egg, and vanilla extract. Stir in the flour mixture from Step 1.
3. Use some of the remaining flour to dust your work surface. Place the dough on it and pat it into a large 1/2 -inch-thick square. Dust the top with more flour if it gets sticky. Next, slice the dough into 21/2 -inch squares.
4. Now it's time to fry the beignets—be sure to ask an adult to help you! Heat 2 inches of vegetable oil in a heavy saucepan on the stovetop until the temperature reaches 325° on a deep-fat thermometer. Check the temperature every so often while cooking. If it gets too hot, temporarily turn the heat down, or off.
5. Carefully drop 3 dough squares at a time into the hot oil. Fry them for 3 minutes, turn them over, and continue frying for 3 more minutes. Use a slotted spoon to transfer the beignets to a wire rack set atop paper towels to drain. Dust the beignets with confectioners' sugar, and enjoy!
Yield:
Makes 14-16 beignets.
Don't forget to save me a few! See more Disneyland photos at
my regular website
.