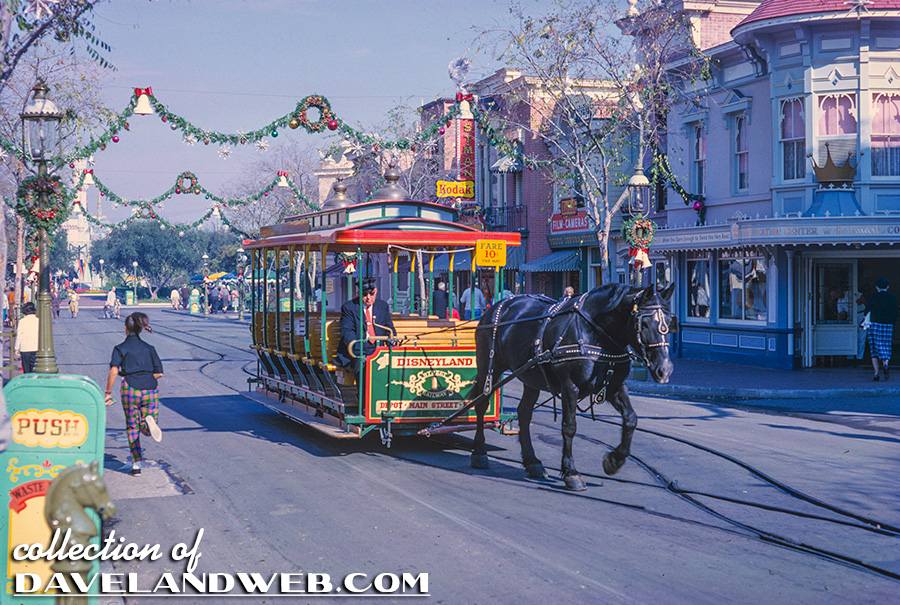 That Horse-Drawn Streetcar is going the wrong way; we're heading towards Central Plaza, not Town Square! That driver looks half asleep. You can tell it's the Christmas Season by the huge star atop the Matterhon: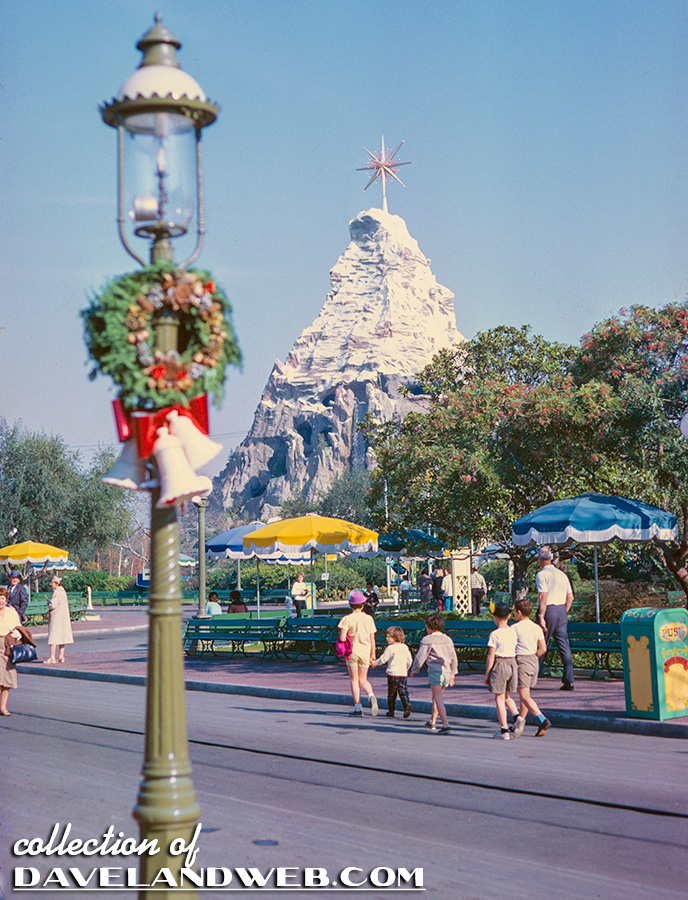 What a great image; attraction posters, futuristic lights, AND the Monsanto House of the Future: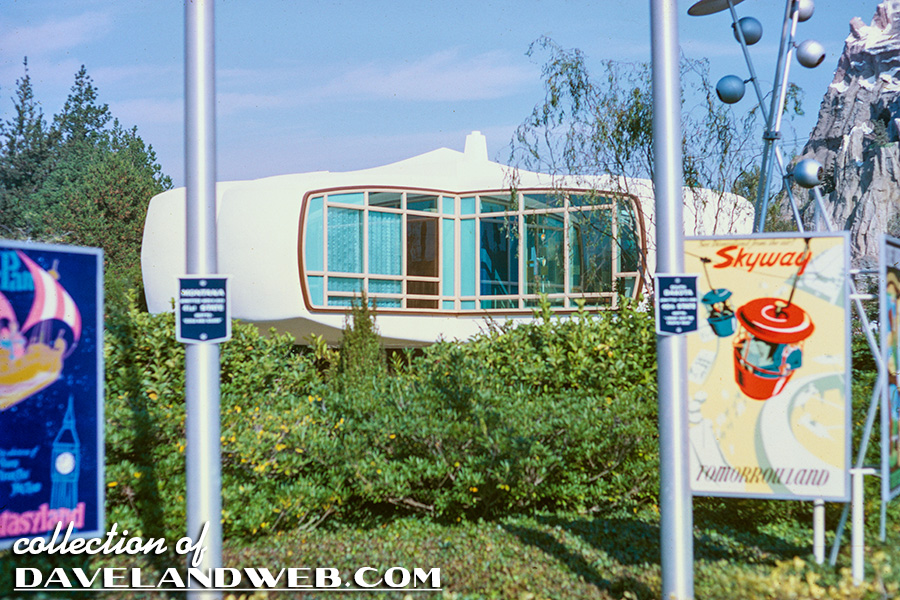 The Moonliner calls to us like the song of the siren to enter Tomorrowland: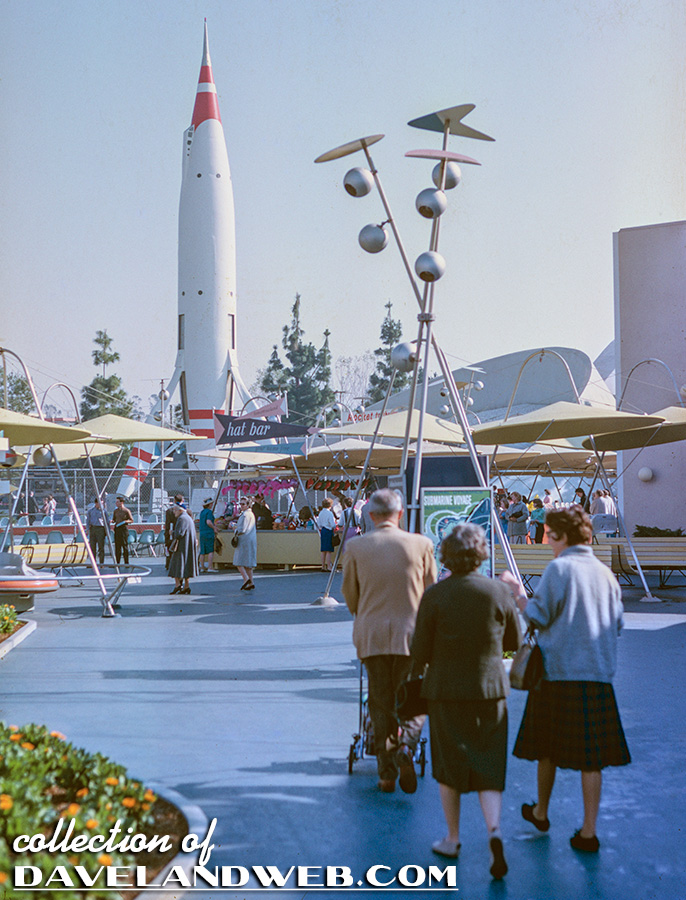 Lots to see here: the Matterhorn & Christmas Star, Skyway (with my fave round buckets!), The Tomorrowland Central Ticket Booth, and an empty Monorail Track: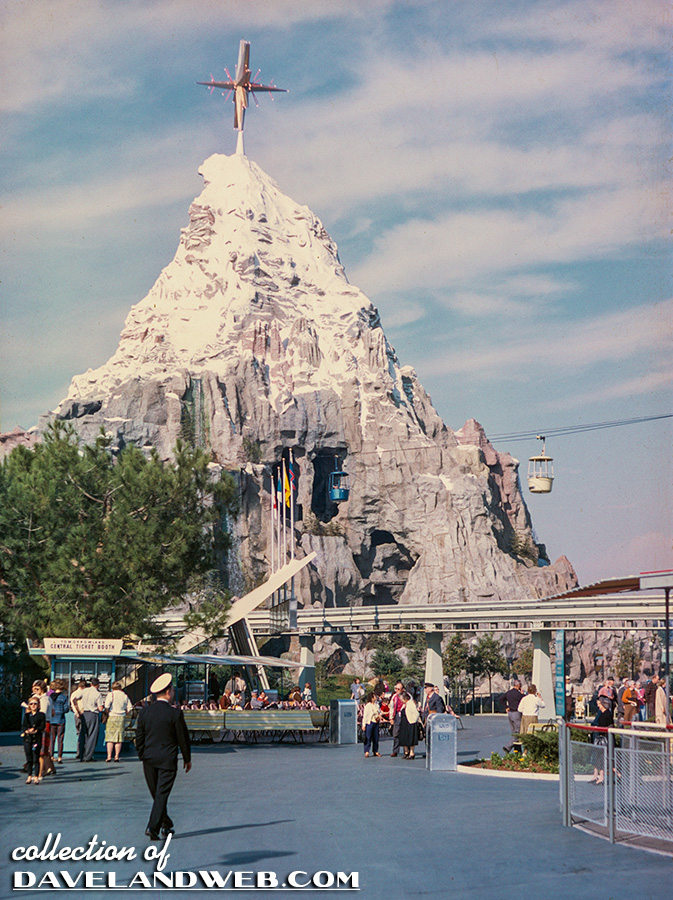 ATTENTION TO DETAIL DEPT.:
Here are some recent shots of the new Frontierland bridge, which was recently rehabbed and then redone AGAIN because the shoreline didn't look rustic enough. It's stuff like that that keeps me coming back!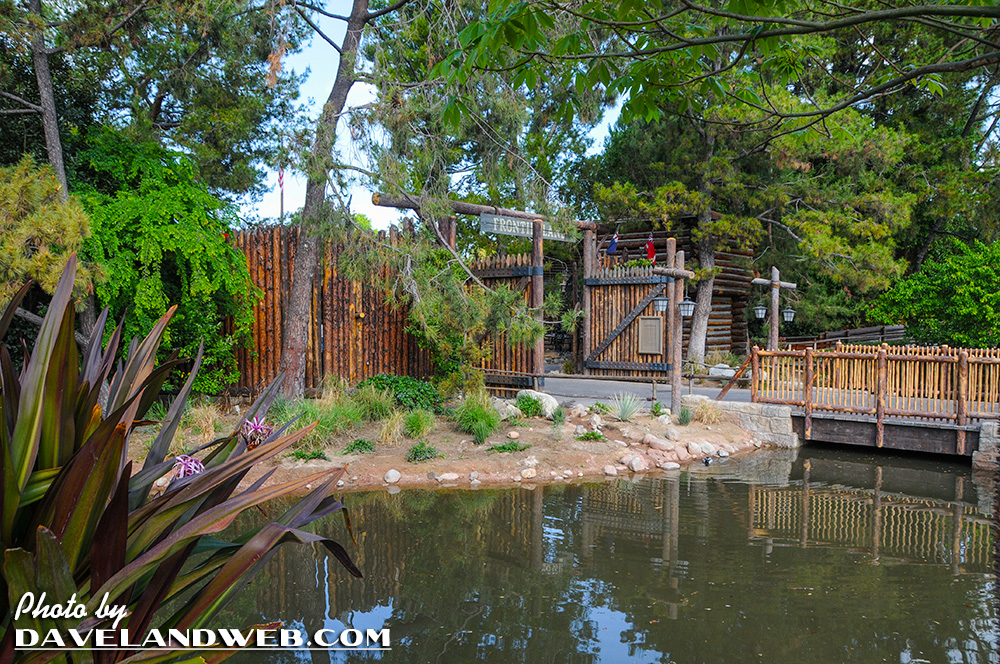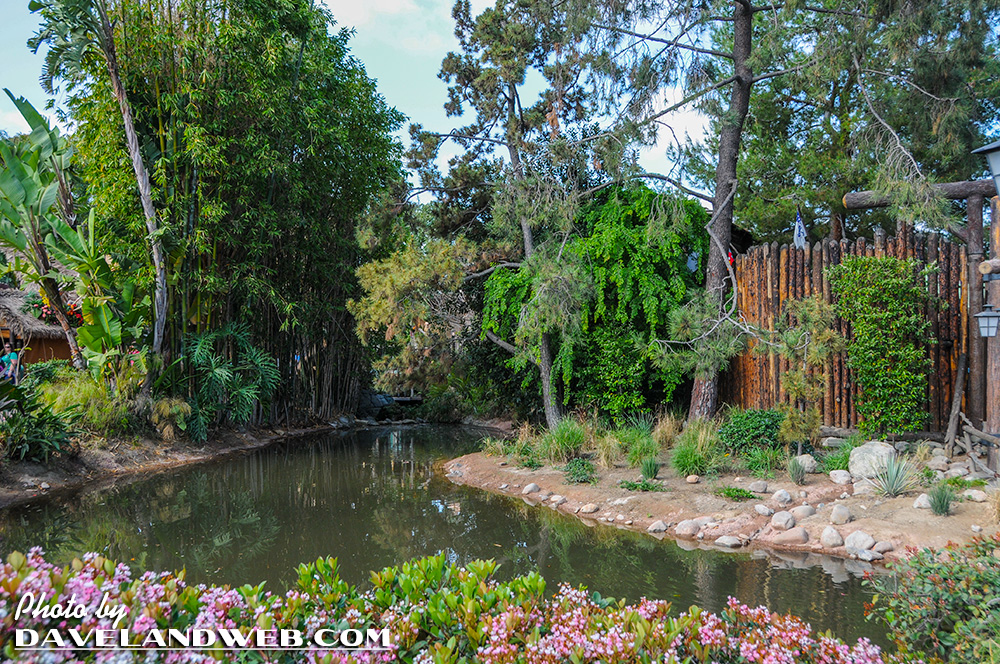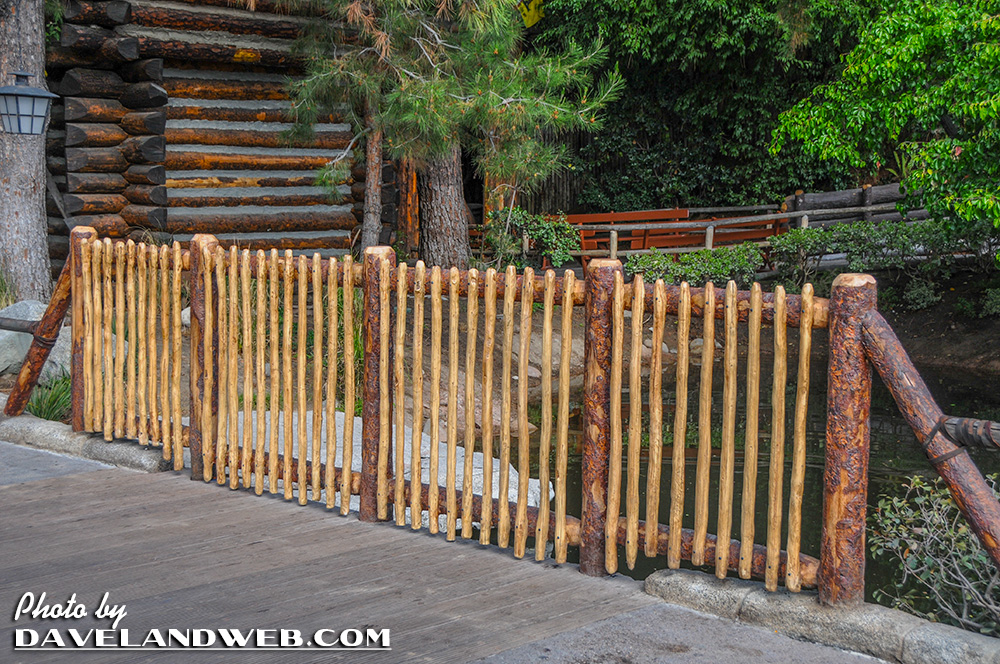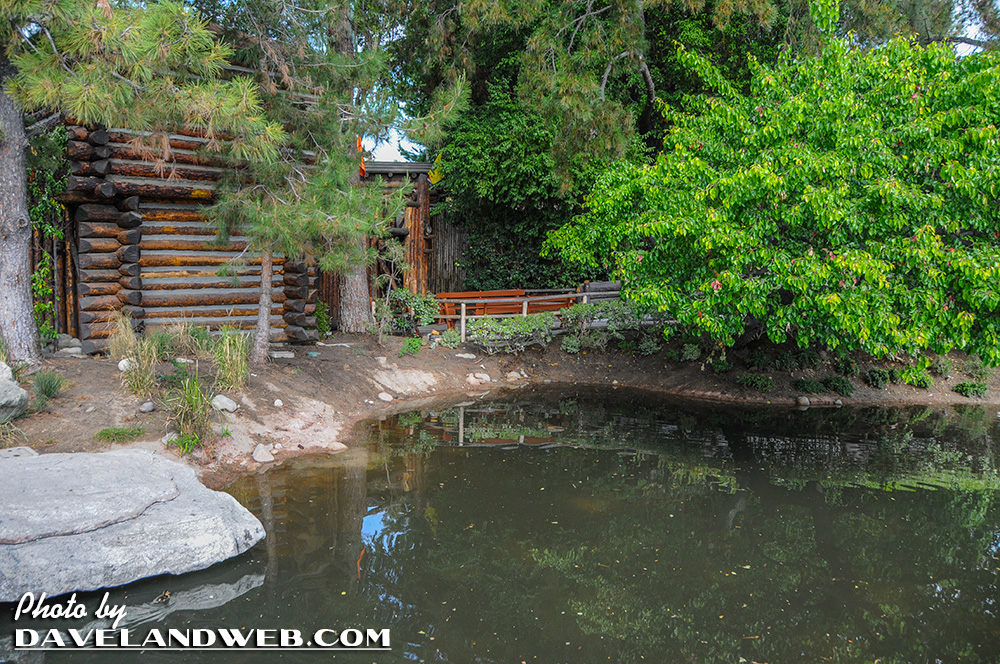 See more current and vintage Disneyland photos at
my regular website
.