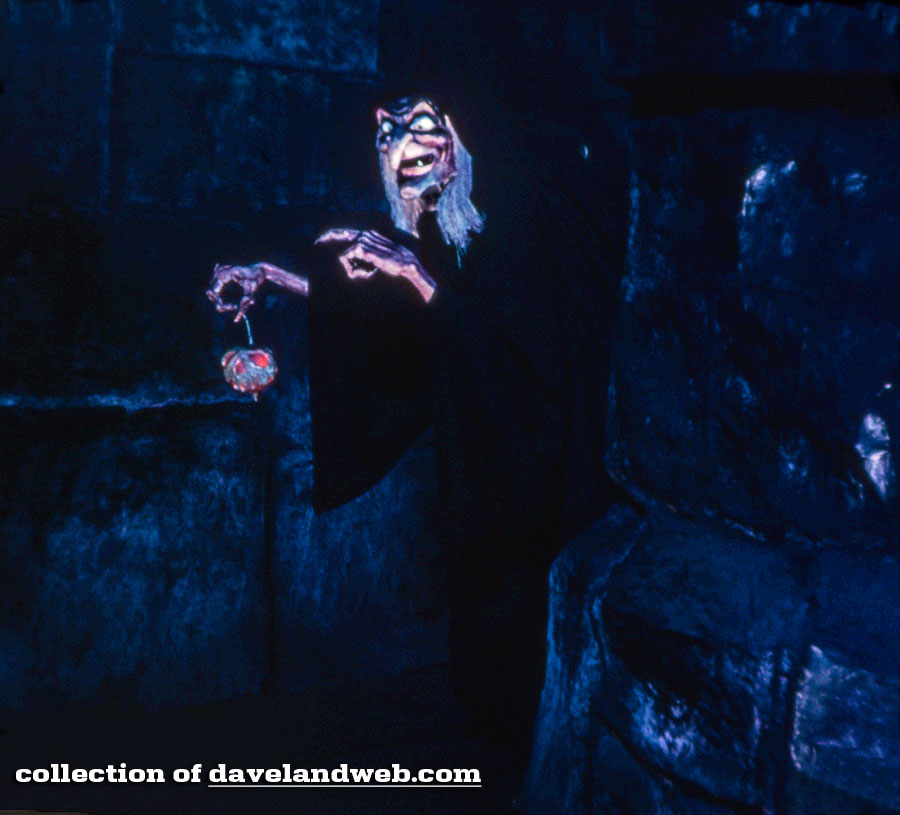 Vintage interior shots of the dark rides are like holy grails; it's not often that I find them, let alone them being light enough to see what the guests were trying to photograph. For some reason, I have a fairly good record of one particular scene in Fantasyland's opening day attraction, "Snow White's Scary Adventures." How could any child forget the scary scene of the Old Crone dipping the apple into the magically poisonous brew?!? First shot is a vintage publicity shot, with shot #2 from April 1959.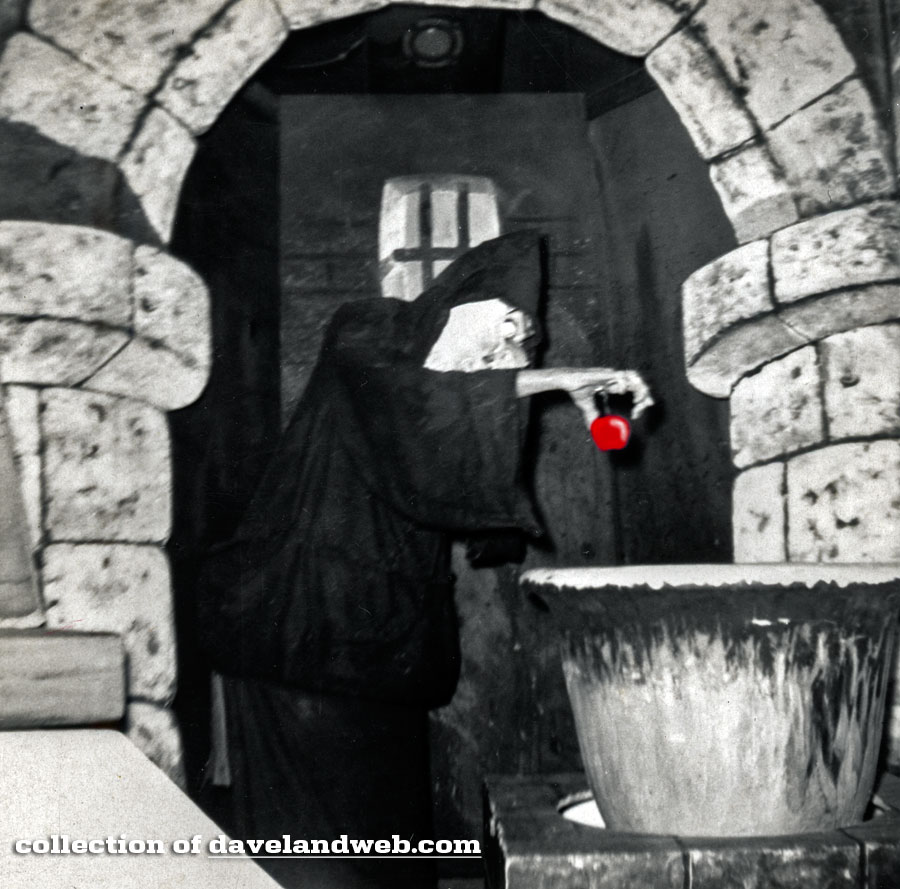 This January 1966 is the most recent addition to my collection, and no colorization was necessary!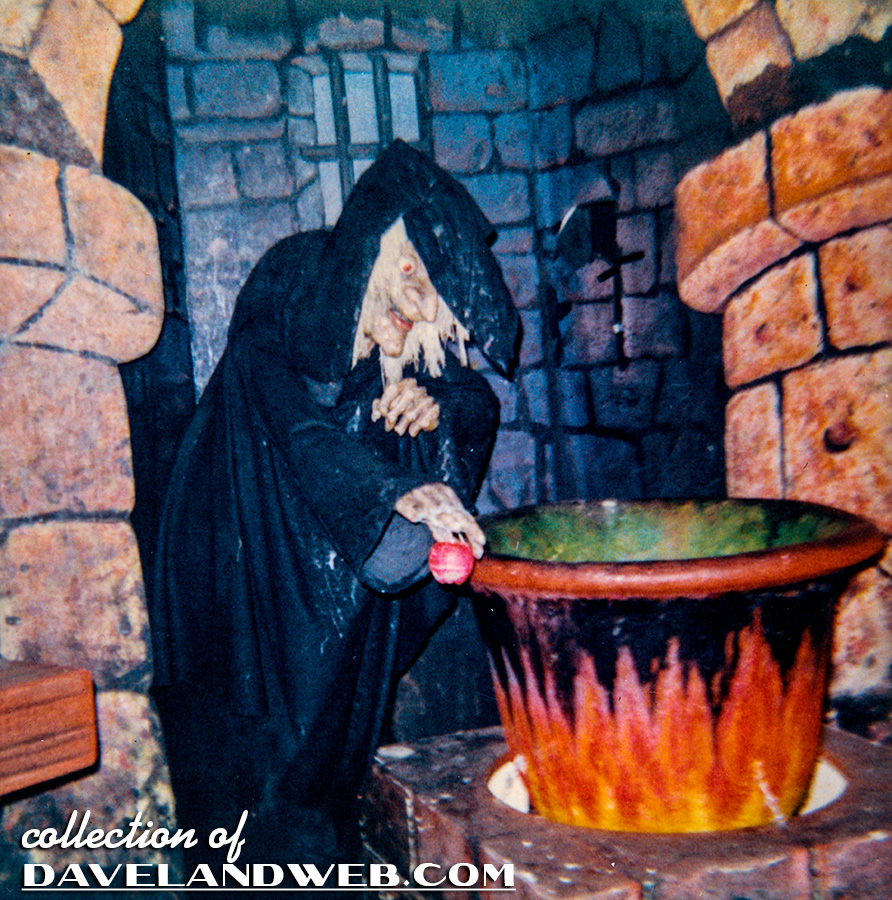 For the 1983 Fantasyland remodel, this scene (and the rest of the attraction) saw some SERIOUS upgrades! Just look at all the details from this May 1983 publicity still: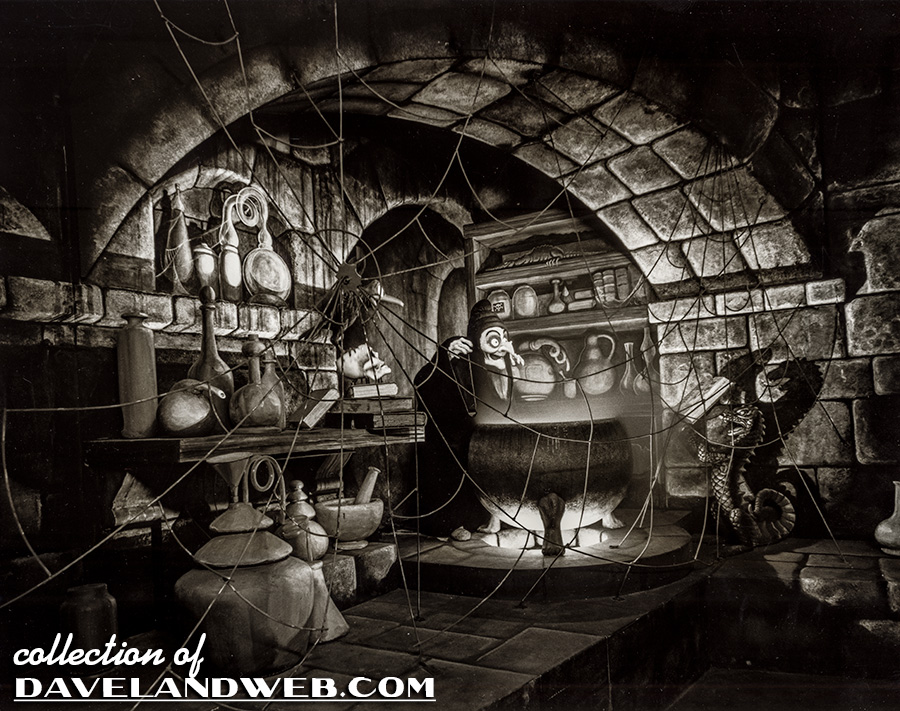 I shot this one myself 12 years later in October 1995:
And two present day images to show how this frightening scene hasn't lost any of its punch!
Check out the skull on that "apple"!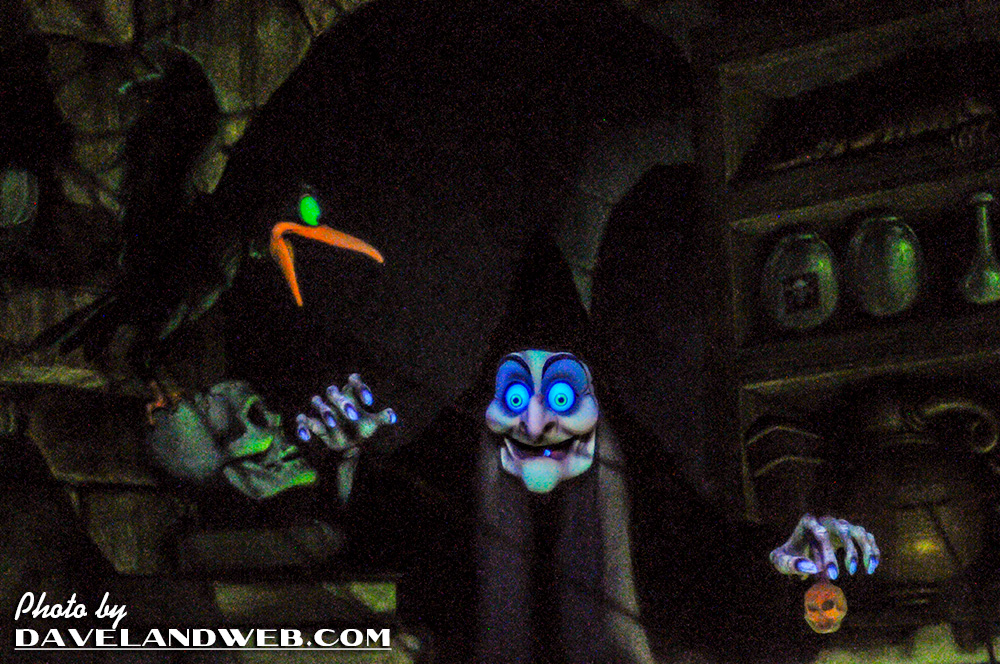 See more Disneyland Snow White's Scary Adventures photos at
my regular website
.