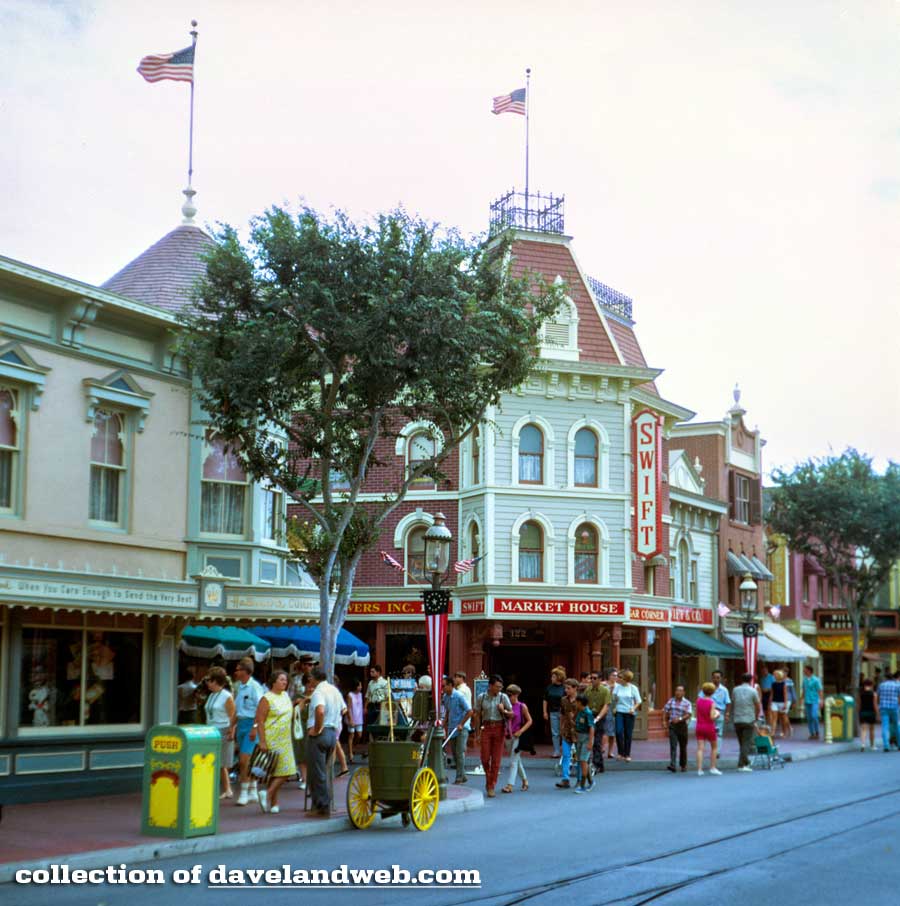 Here's a seemingly innocent September 1967 view of the East Side of Main Street. Nothing unusual going on here, keep moving along folks, just some guy leaning on a tree, trying to hit on a gal and an unattended White Wing Trash Cart...until you zoom into the window of the Hallmark Store. A window display featuring the Charles Schulz Peanuts character Snoopy?!? What's next? Shrek in Fantasyland?!?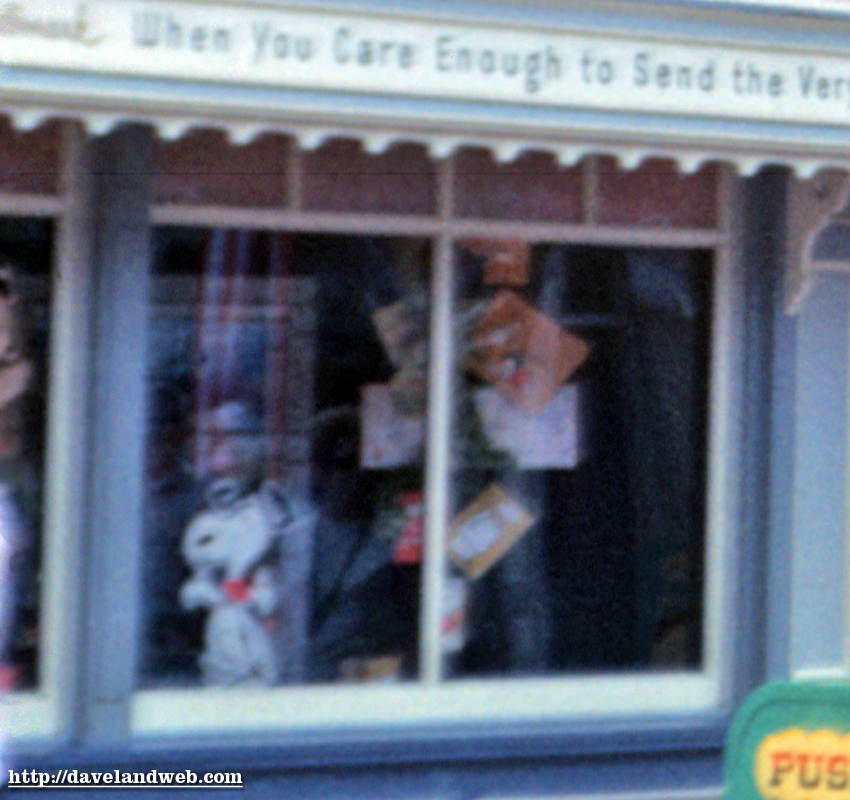 Today, the person who put that window display together would probaby be fired. Or at the very least, forced to push a double-wide stroller around the park all day. Here's another 9/67 Main Street shot, showing my fave MS vehicle, The Omnibus.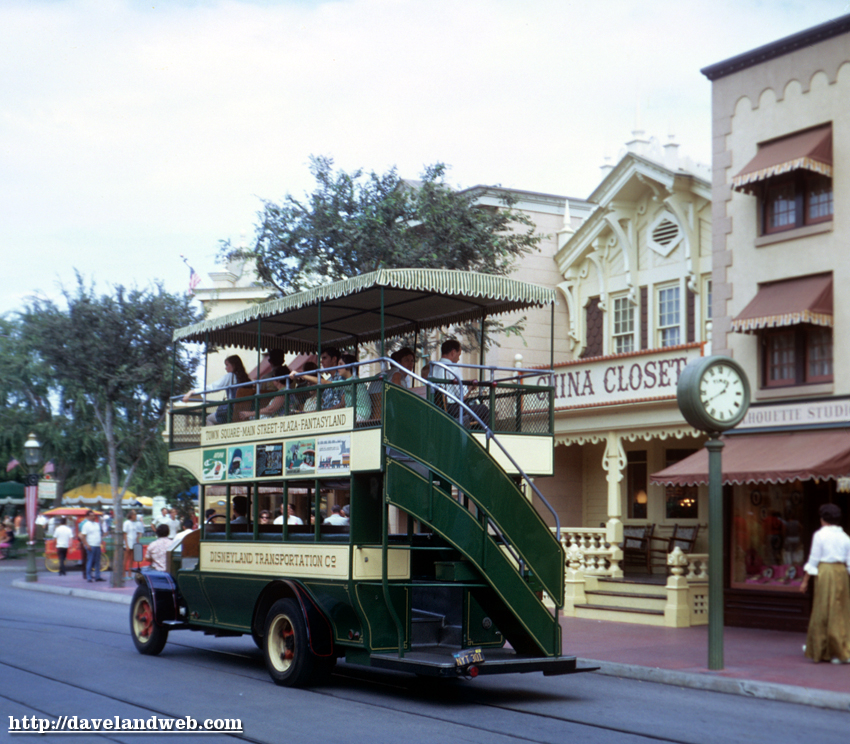 See more vintage and current Main Street, U.S.A. photos on my regular
website
.