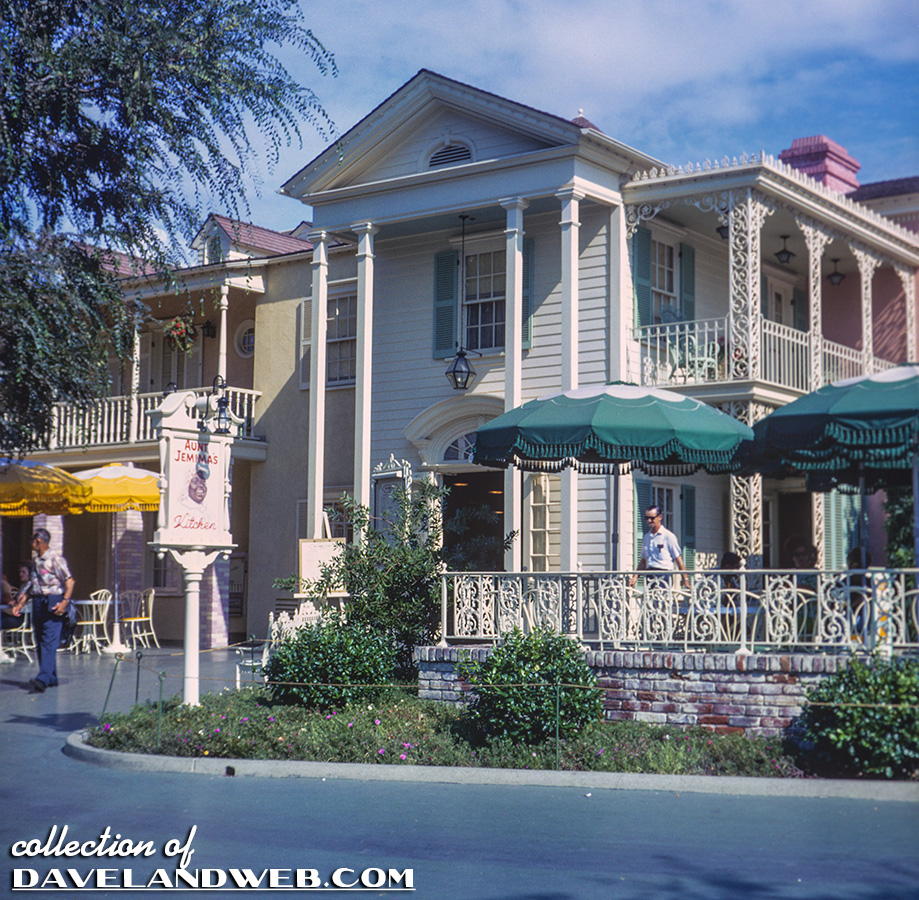 Yup, Aunt Jemima used to have her own restaurant at Disneyland, located in the "old" New Orleans section of Frontierland. From 1955 until 1970, she was the Aunt Jemima Pancake House (changed to Aunt Jemima's Kitchen during a 1962 expansion). Aylene Lewis portrayed the famous Southern Cook at the park and would pose with guests for photos. This photo is from summer, 1967, and I have included a closeup of the sign. Currently, this restaurant is now the Riverbelle Terrace, which is undergoing a refurbishment that should be completed mid-December.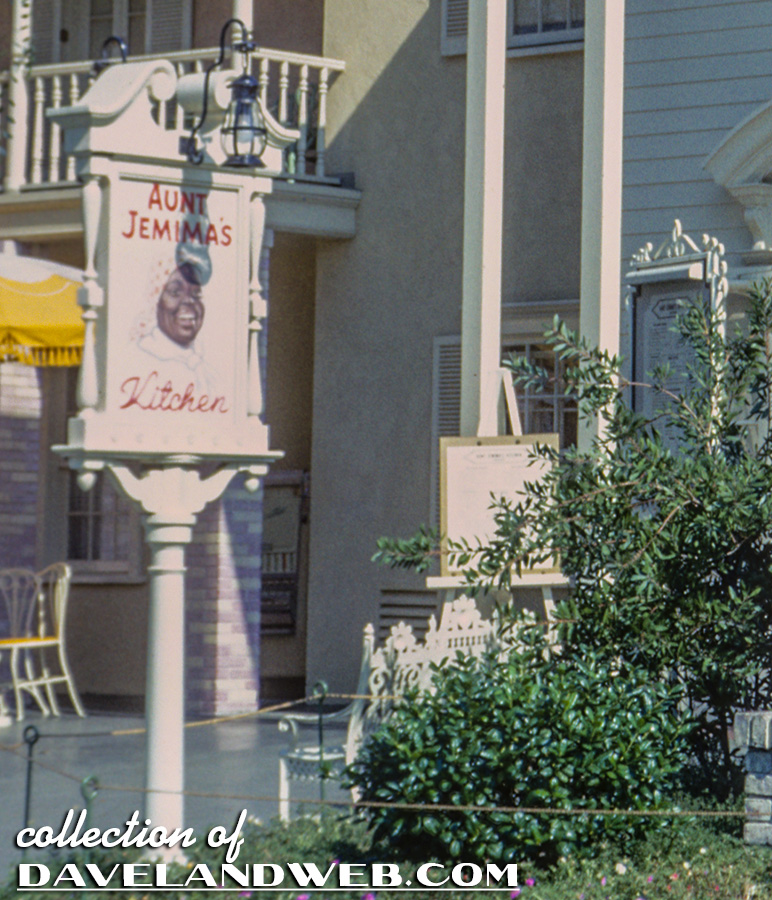 Here's a view from the Swiss Family Robinson Tree House, showing the top of the building: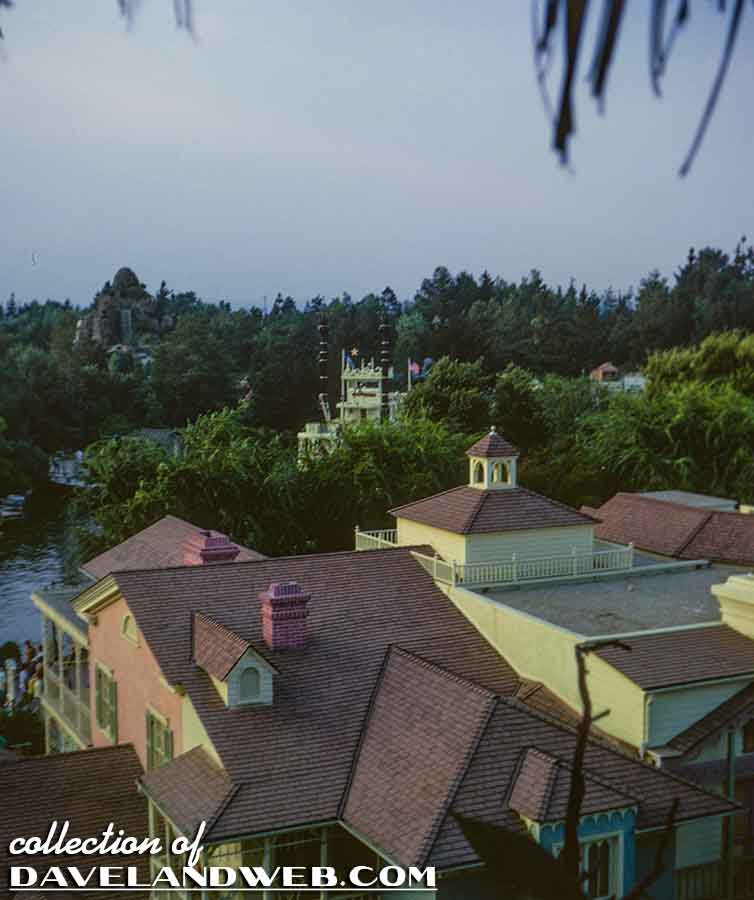 See more vintage Aunt Jemima Restaurant photos on my regular website
.