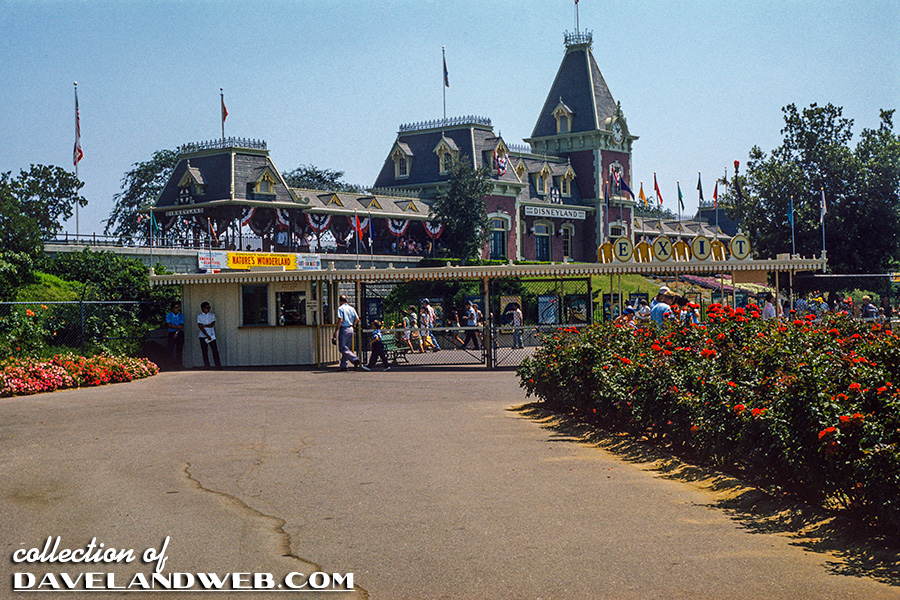 When was the last time you saw only a handful of people around the entrance/exit area? This one from July 1960 also includes a close-up of the banner proclaiming the Nature's Wonderland upgrade, Art of Animation, and America the Beautiful.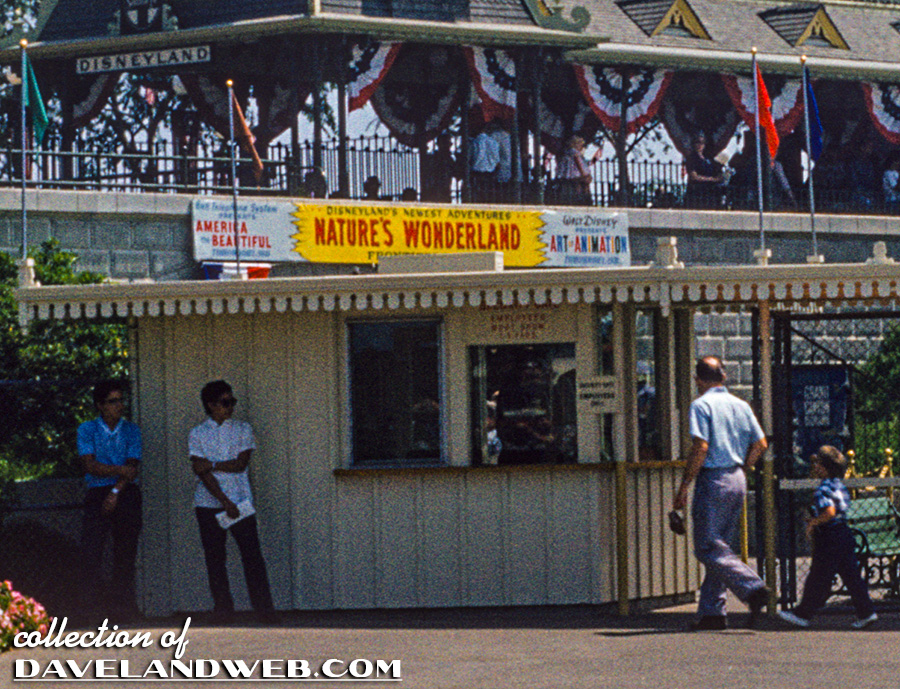 For Eagle-Eye Reader Mouse Monthly, here's a closeup of the mysterious ball he noticed that appears to be on top of one of the entrance flags. I have no idea what it is for. Anyone?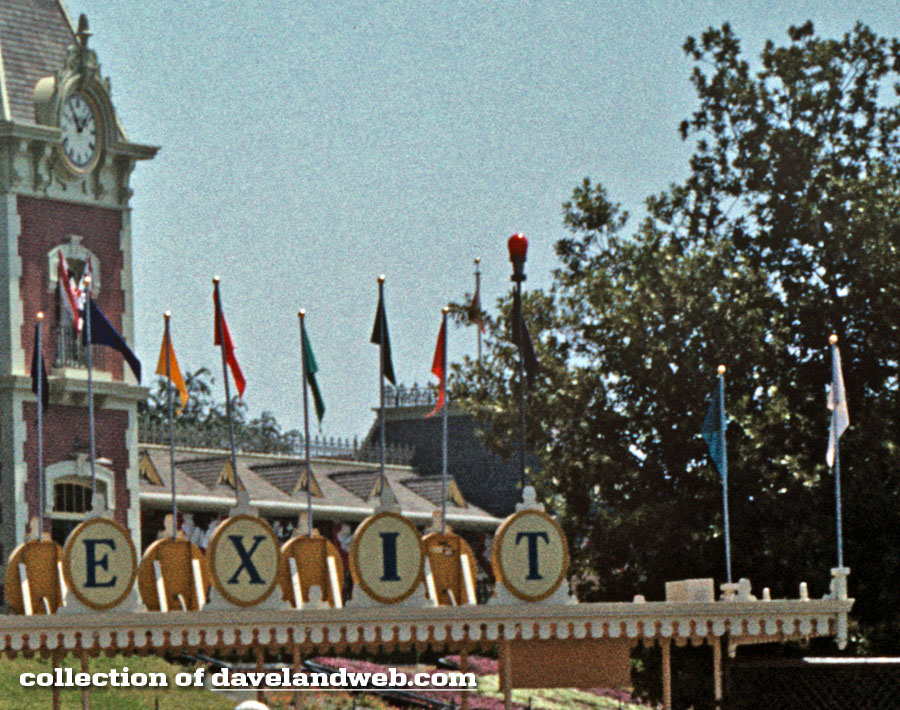 See more vintage & current Disneyland photos on my
Disneyland web pages.
Follow my Daveland updates on
Twitter
and view my most recent photos on
Flickr
.