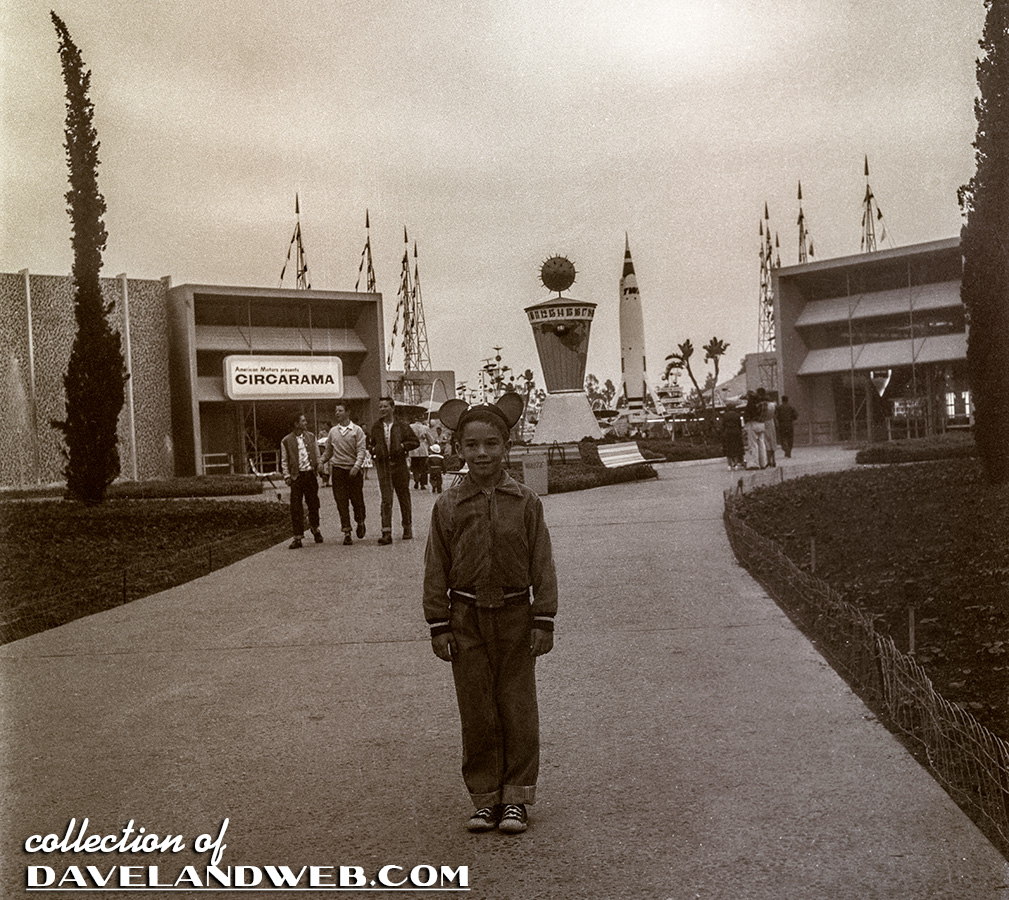 This undated negative is from 1955 (since the flags aren't lining the walk to Tomorrowland yet). This little tyke in the mouse ears is picture perfect. I will be posting more from his trip over the next few days.
WHY I CONTINUE TO BLOG:
A lady named Barb emailed me that the saxophonist on the right was her father-in-law. His name was Bernie Flymen and he played both sax & clarinet in the Disneyland band the first 5 years the park was opened. He was also in Desi Arnaz's band on " Love Lucy." A million thanks to Barb for giving me this info, and my condolences on Bernie's recent passing.
For more Tomorowland photos, visit my regular Disneyland website
.