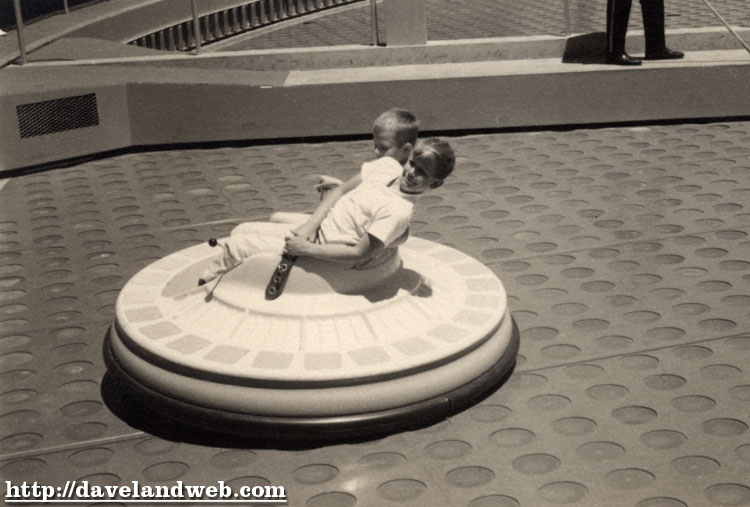 Today the family moves ahead to Tomorrowland, beginning with 2 cool shots of the Flying Saucers & Astrojets.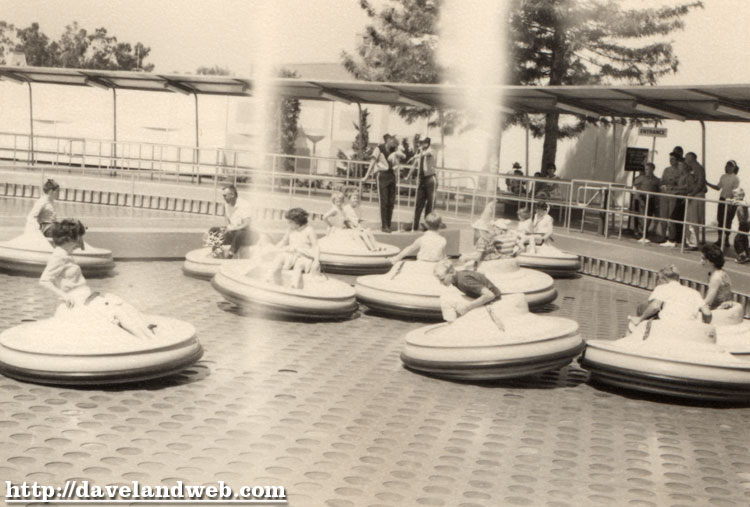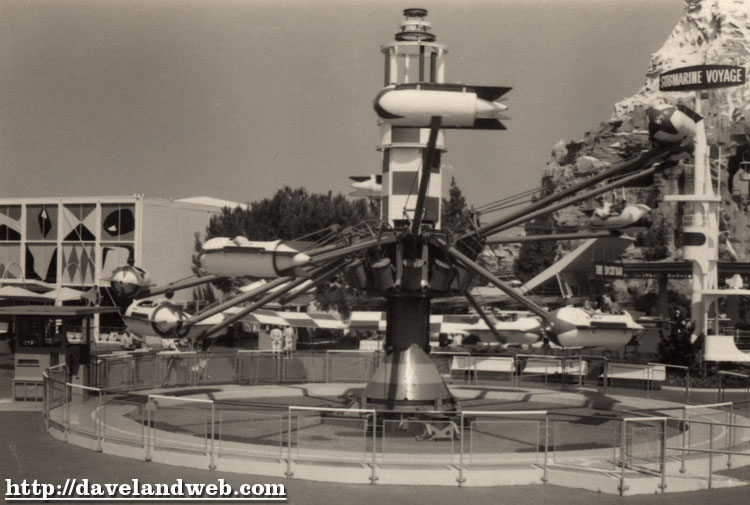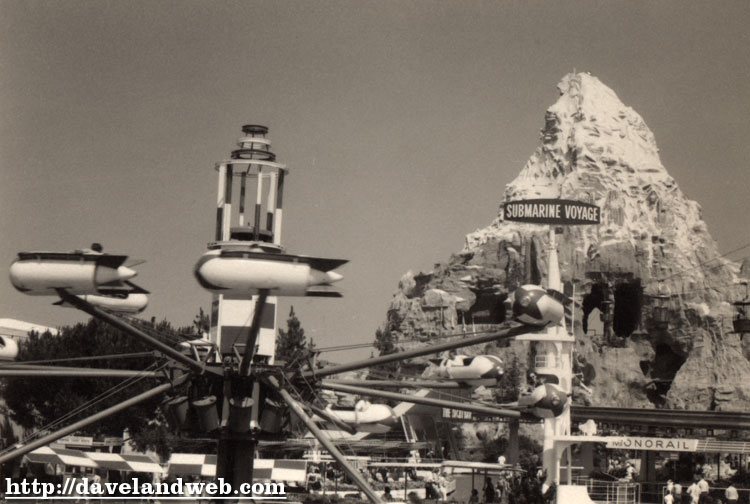 Next up are 2 photos of the Submarine Voyage (pre-Nemo of course), including one underwater shot.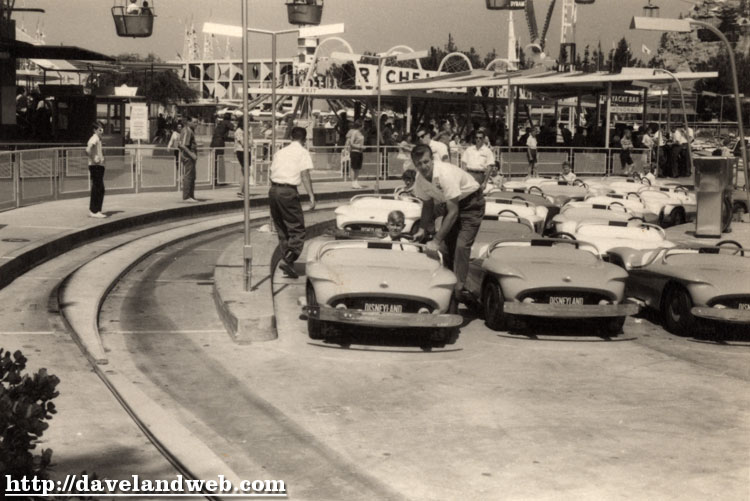 The last photo is from the Skyway, showing an overview of the Matterhorn queue area, Monorail track, and the Autopia.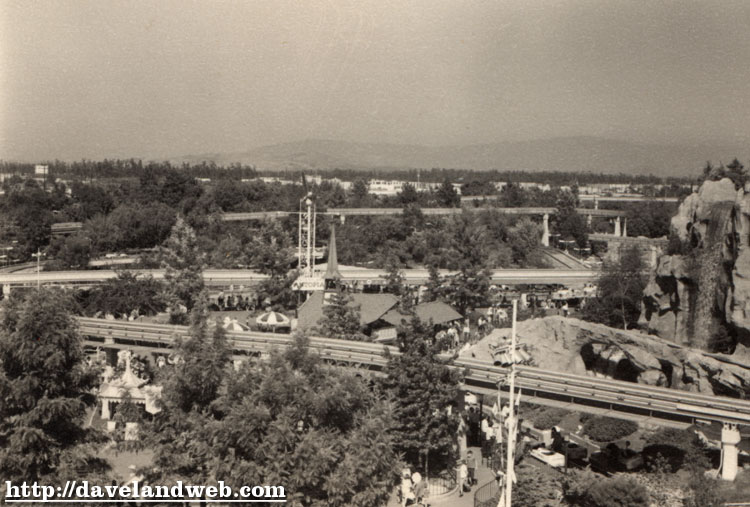 Oddly enough, the little girl is not really visible in any of the Tomorrowland photos; she probably preferred to stay in Fantasyland. So ends this 1963 glimpse into a family's day at Disneyland. Note to anyone who has been frustrated going into my past entries and having photos missing; I believe I have updated the links, so it is now safe to go back into the past again. Have a great weekend! More vintage and contemporary Disneyland photos at
my main website
.