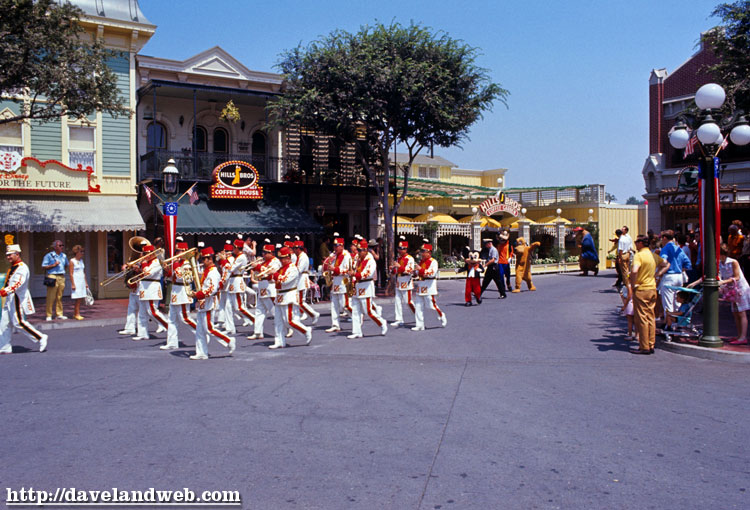 I know - this batch is just on the verge of the 70's, but it's still an awesome look at this corner of Town Square, including the Hills Brothers Coffee House Restaurant (which closed in 1976). On the corner is "Walt Disney: Legacy for the Future"; this is a shop I am not familiar with. Anybody have any details on it? Currently it is the Disney Showcase and formerly the Wurlitzer Music Hall (1955–1968).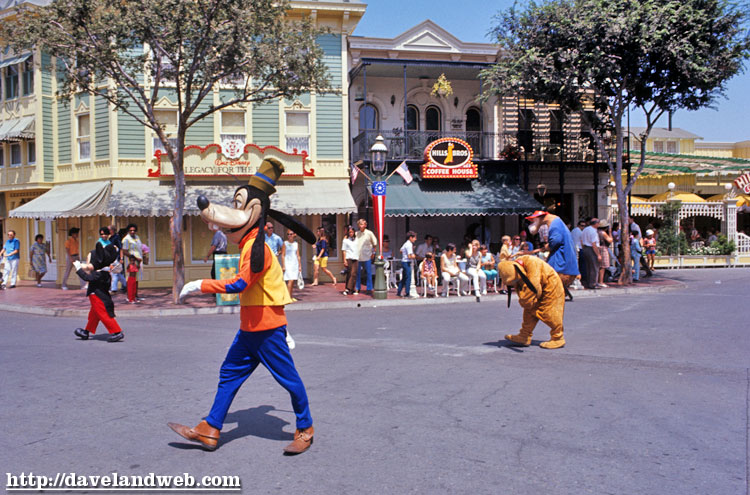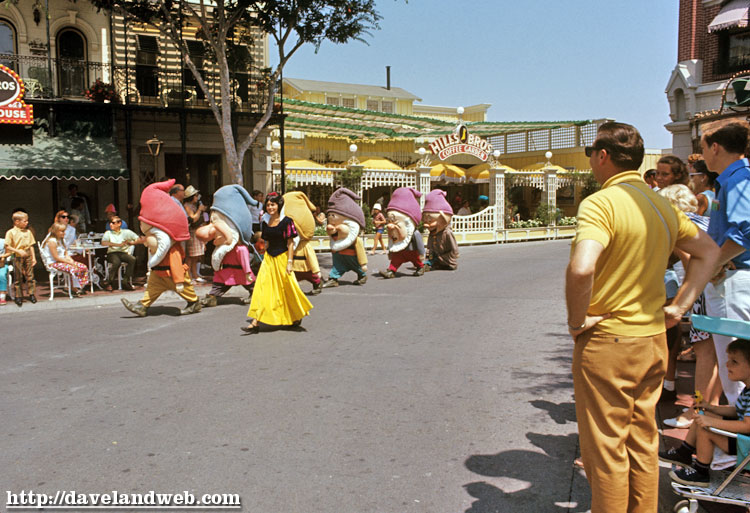 And here's the Pearly Band; I wonder if Mary is somewhere around?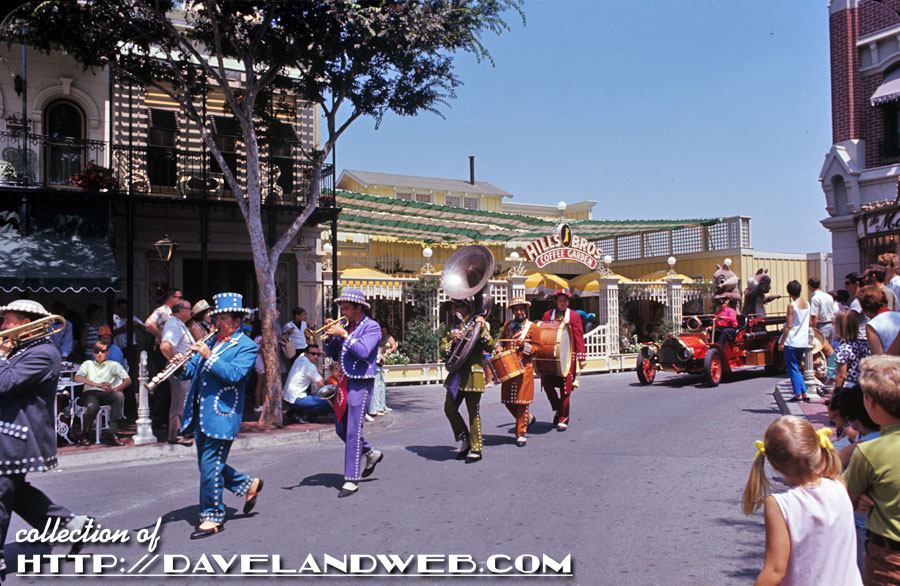 See more vintage & current Daveland Disneyland Parade photos on my
main website.
Follow my Daveland updates on
Twitter
and view my most recent photos on
Flickr
.