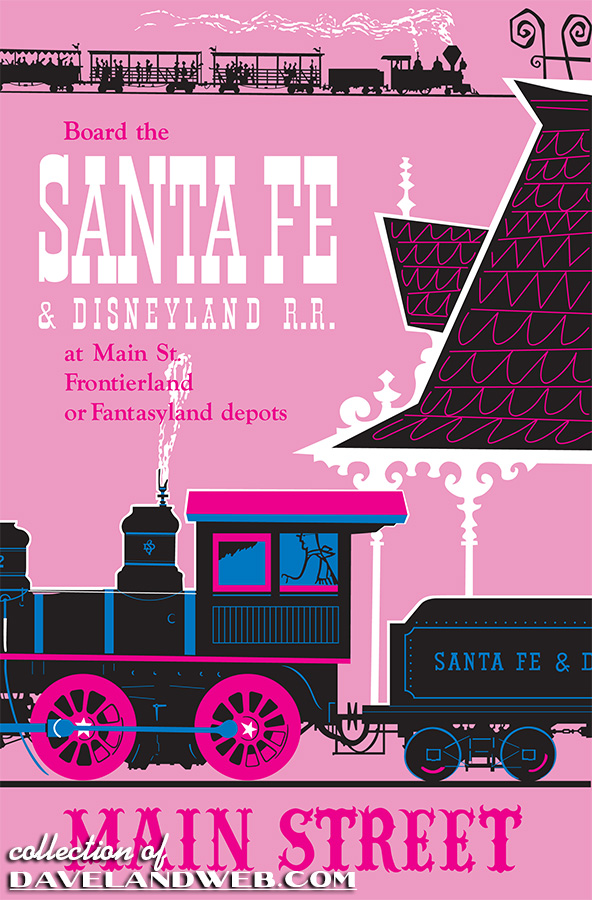 Originally, the Disneyland Railroad was sponsored by the Santa Fe Railroad, as you can see from this original poster art and the signage on the Main Street Station (circa 1959). Due to a contractual dispute with Alweg & The Monorail (Santa Fe was to have exclusive Railroad transportation sponsorship in the park), the relationship dissolved and eventually ended in 1974.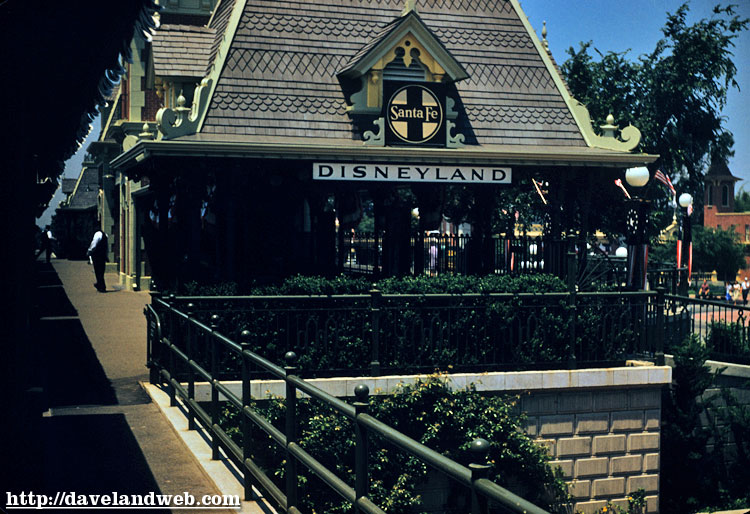 Also in 1974, the Grand Canyon Observation Car, picture in this 1955 slide, was transformed into the ornately Victorian Lilly Belle. I have included a closeup of the hard to find Grand Canyon art, as well as some recent interior shots of the Lilly Belle.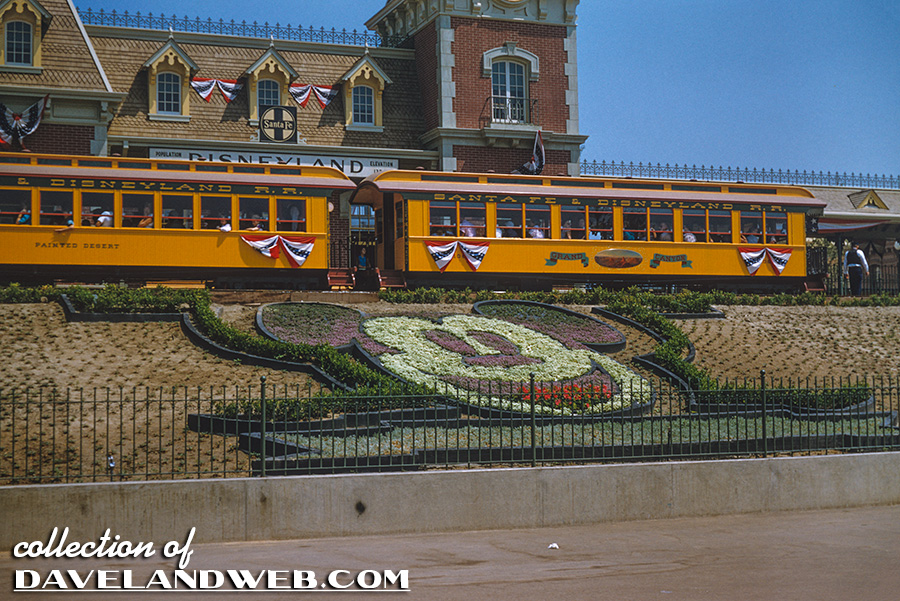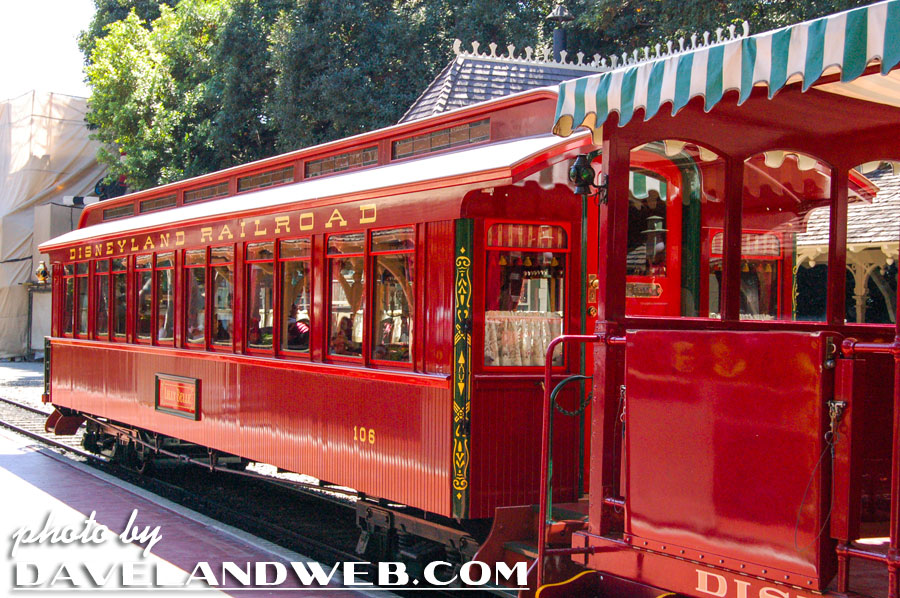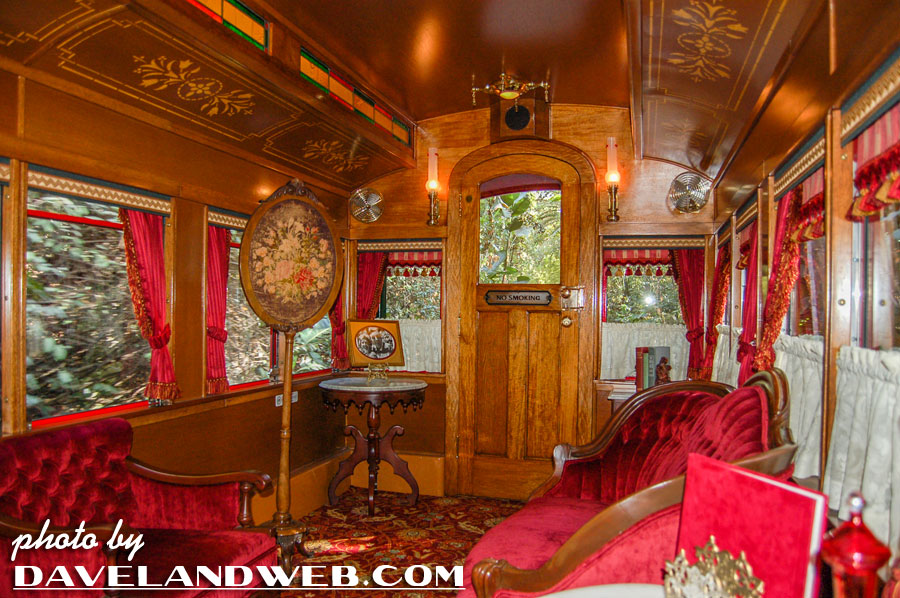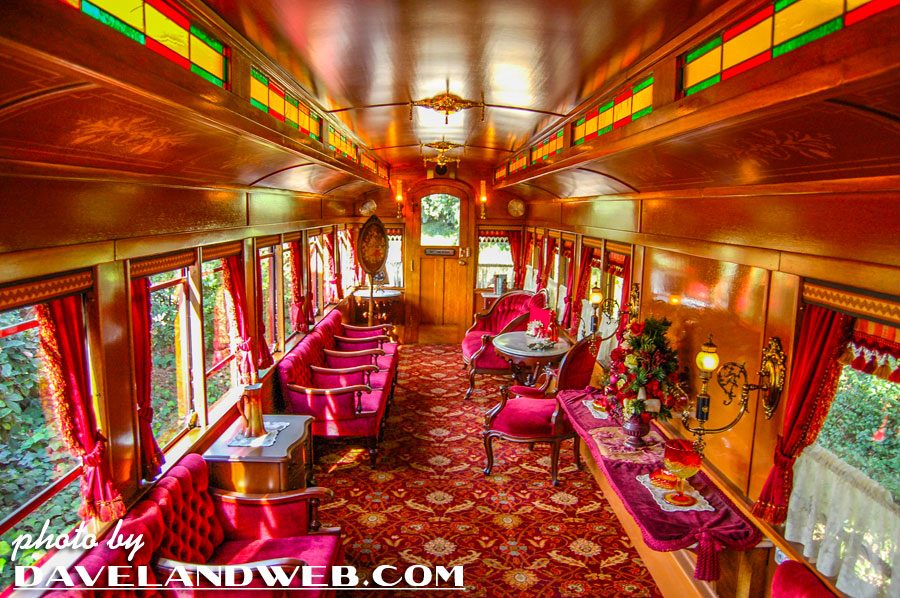 Follow my Daveland updates on Twitter. See more vintage & current Disneyland Railroad photos at my regular website.