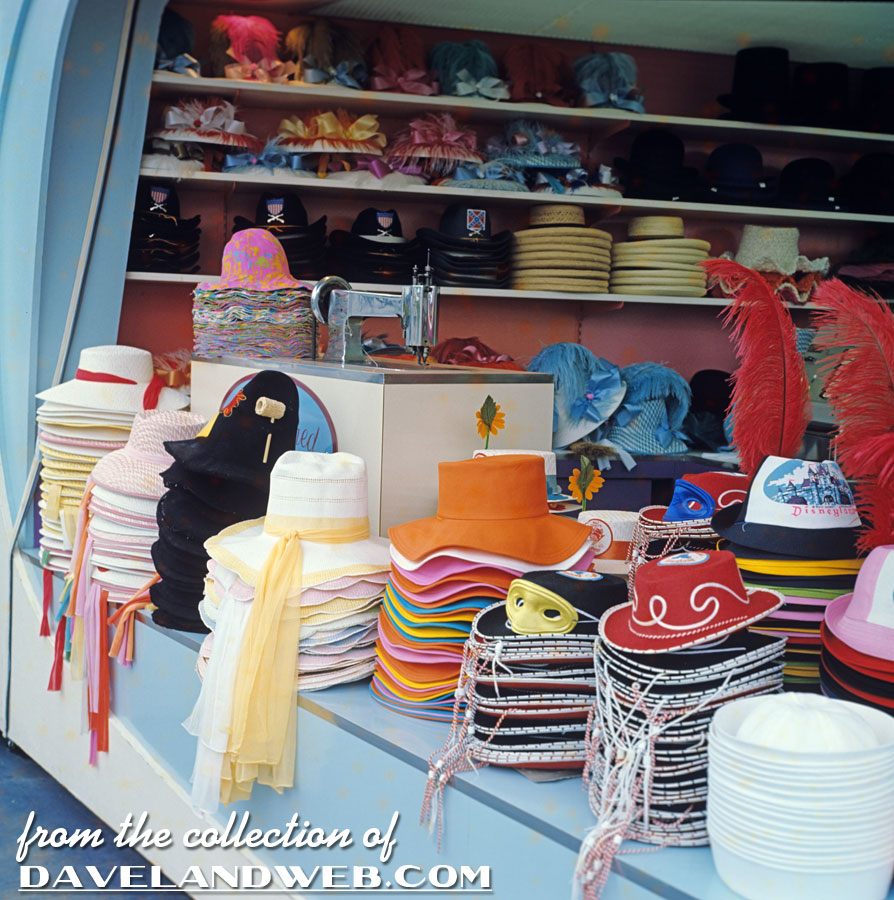 In appreciation for all the great photos that Matterhorn 1959 has shared on his blog, I am presenting this transparency from the 60's with a whole slew of hats for sale (not to say that he appears to have a hat fetish, but...). Not sure where this cart or shop is located, but I figure somebody will be able to drop a comment or two.
For more vintage Disneyland, check out my regular
website where I just added a few new ones today
.