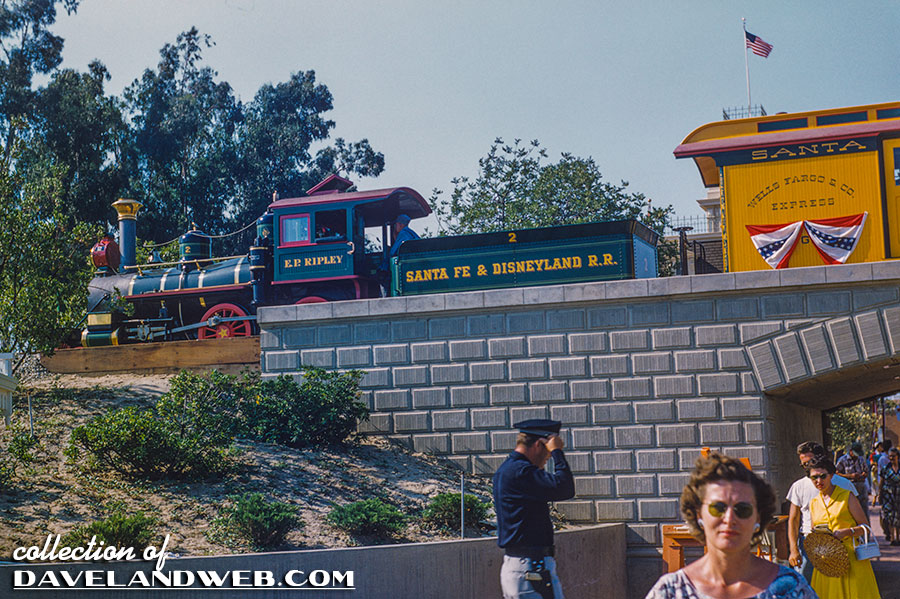 Here's the E.P. Ripley, pulling into the Main Street Train Station in 1955. With the bunting on the train, I could only hope that just maybe this slide is also from opening day. The Major spotted the gun in the policeman's holster. Could that be a REAL one at Disneyland?!?
Three more from this same batch have just been added to
my website
.
Follow my Daveland updates on
Twitter
and view my most recent photos on
Flickr
&
Instagram
.