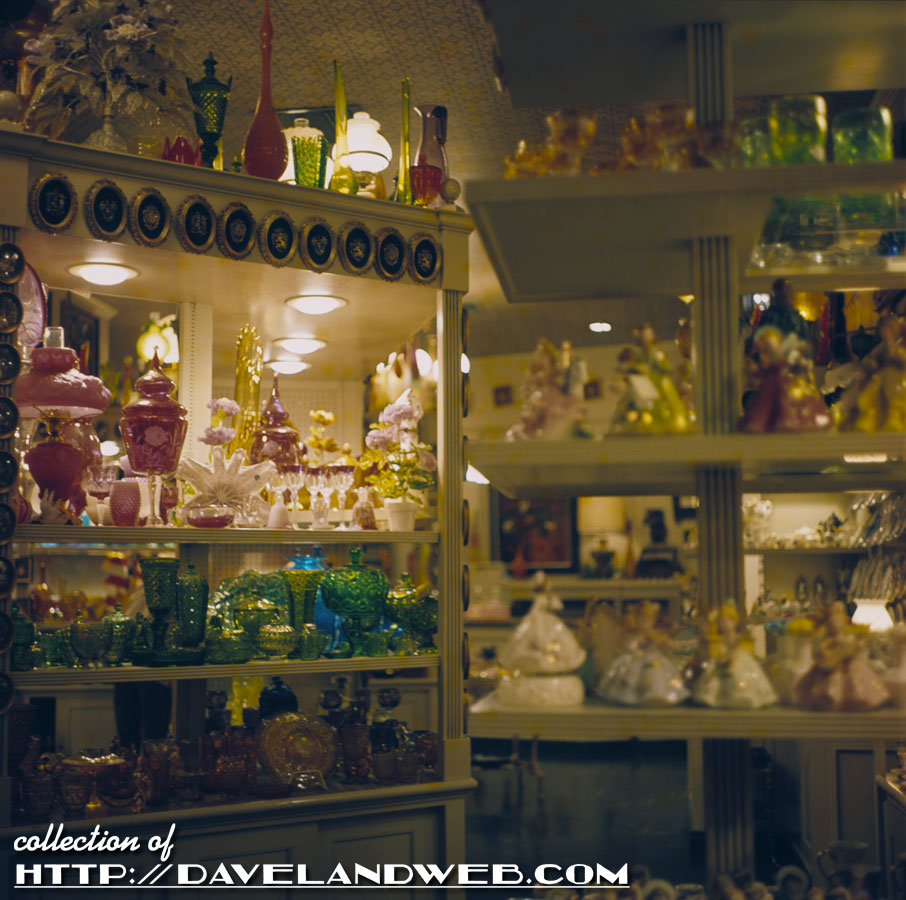 This transparency is from a set of cool 60's Disneyland views; although I am not positive about whether this is the China & Glass Shop on Main Street, I do know one thing for sure: I wouldn't buy a single thing from this place! Looks like a bad yard sale. Hey experts—can you identify this place?
Follow my Daveland updates on Twitter.
See more current & vintage Disneyland photos at
my regular website
.