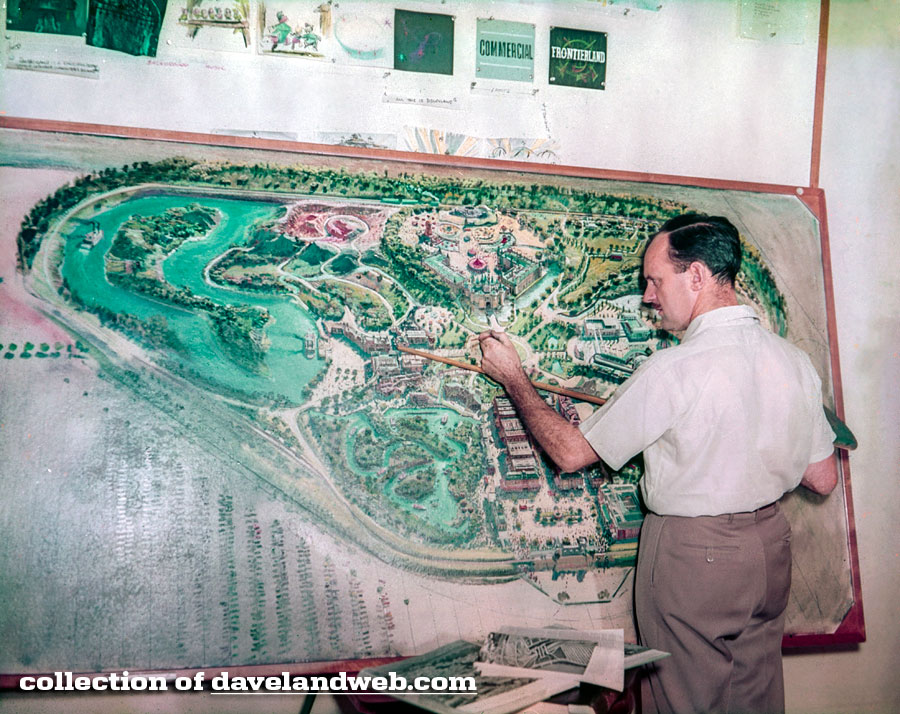 Here's a way cool shot of Peter Ellenshaw, matte artist supreme, working on the concept painting of Disneyland that was introduced by Walt on the "Disneyland" TV Show (which helped pay for the park). Although there were a number of changes (such as the huge fortress wall around the castle and Fantasyland area), it is just as interesting to notice how much actually stayed the same. Thanks again to Matterhorn for identifying Ellenshaw for me.
For more vintage Disneyland, check out my regular
website
.
Follow my Daveland updates on
Twitter
and view my most recent photos on
Flickr
&
Instagram
.