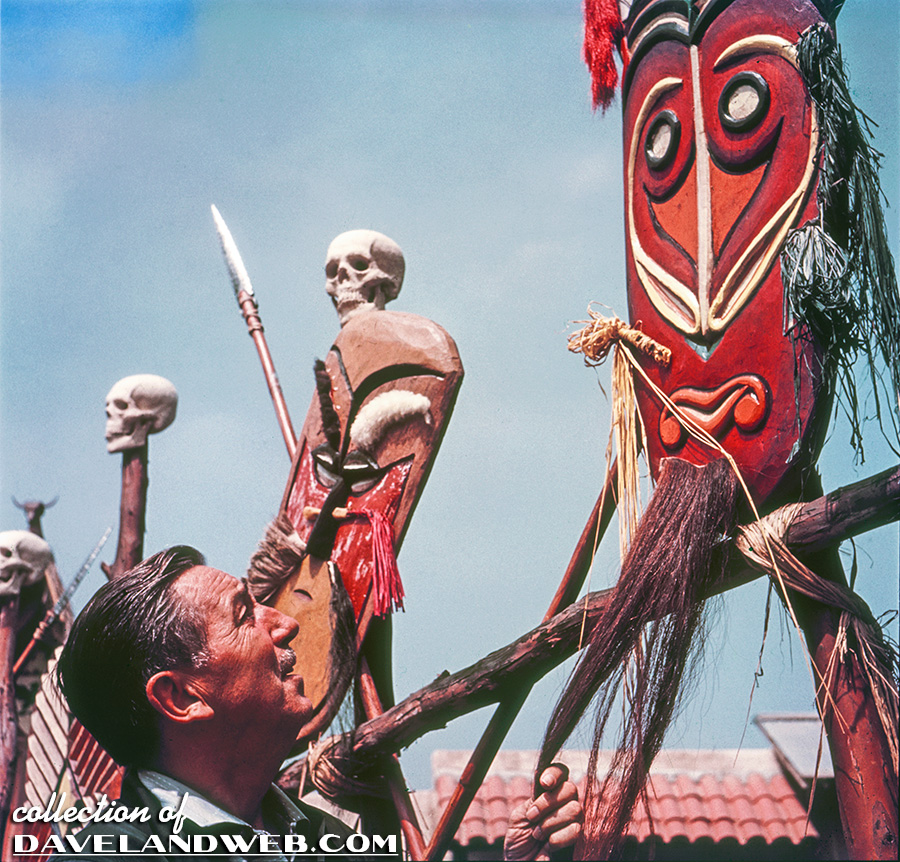 Here's a great photo of Walt in what appears to be Adventureland, surveying the skulls and other decor located near the Adventureland gate. It may seem a little funky to see skulls at Disneyland, but this is one of my favorite entryways at the Park.
Follow my updates on Twitter.
For more Adventureland photos, check out my regular
website
.