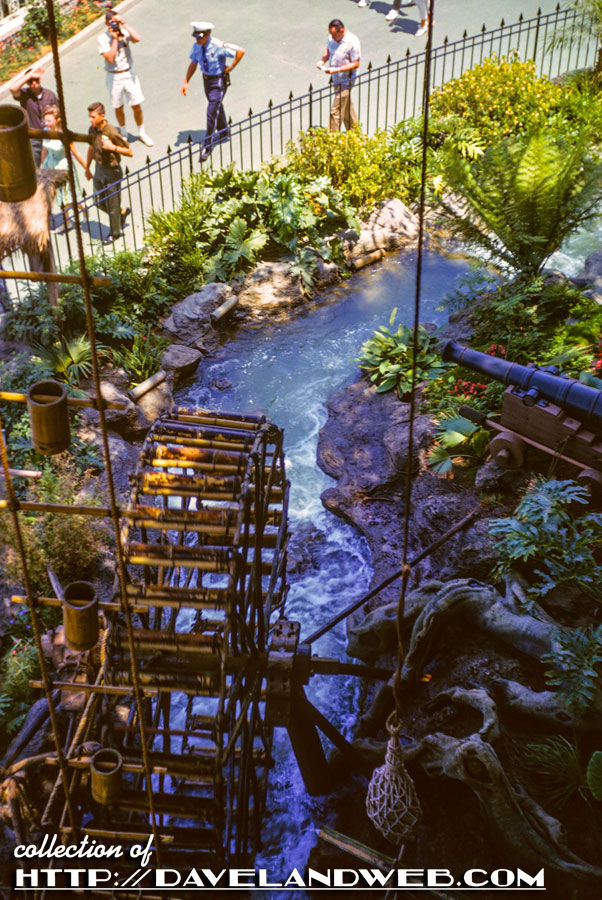 Another park favorite for me as a kid was this way-cool gadget-filled tree house. Exploring up and down and all around, it was a total fantasy home for any child. I also loved the fact that nobody was "living" in this tree house, so it was easy to imagine it as my own. Now that it has been changed to Tarzan's abode, complete with cartoony figures, the charm of the tree house has diminished somewhat. Note Mr. Security Guard, appearing to be getting ready to pull something out of his holster (and at the same time, about to ruin somebody's photo).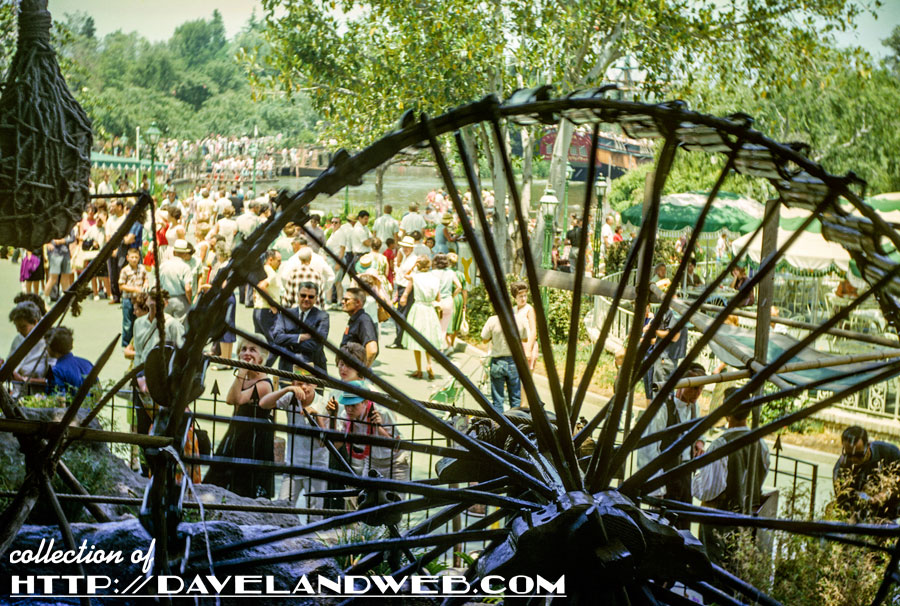 See more vintage & current Disneyland Treehouse photos at
my Treehouse web page
.