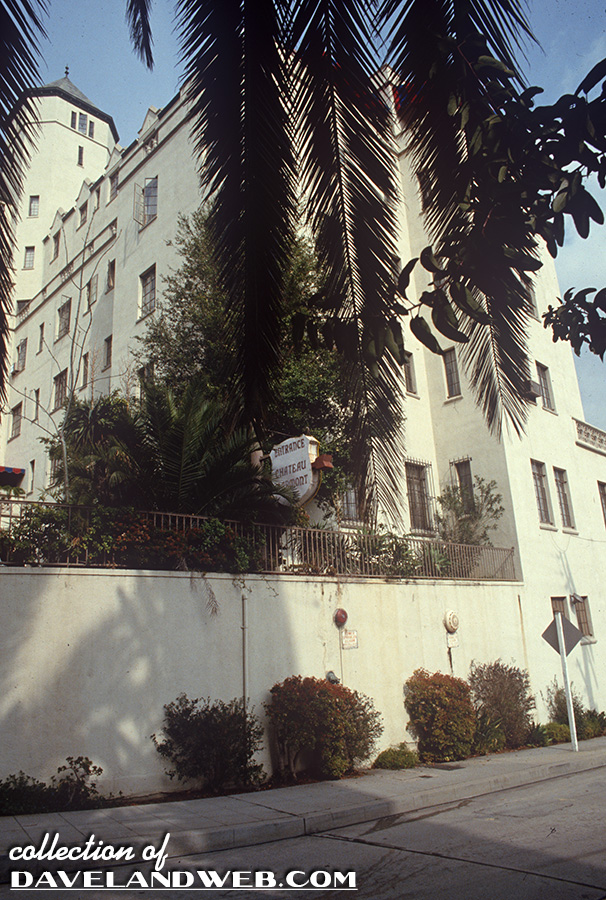 This 1987 image of the Sunset Boulevard side of the Chateau Marmont provides views of things you can't really see anymore. Compare to this April 2021 shot, minus the shrubbery and palm: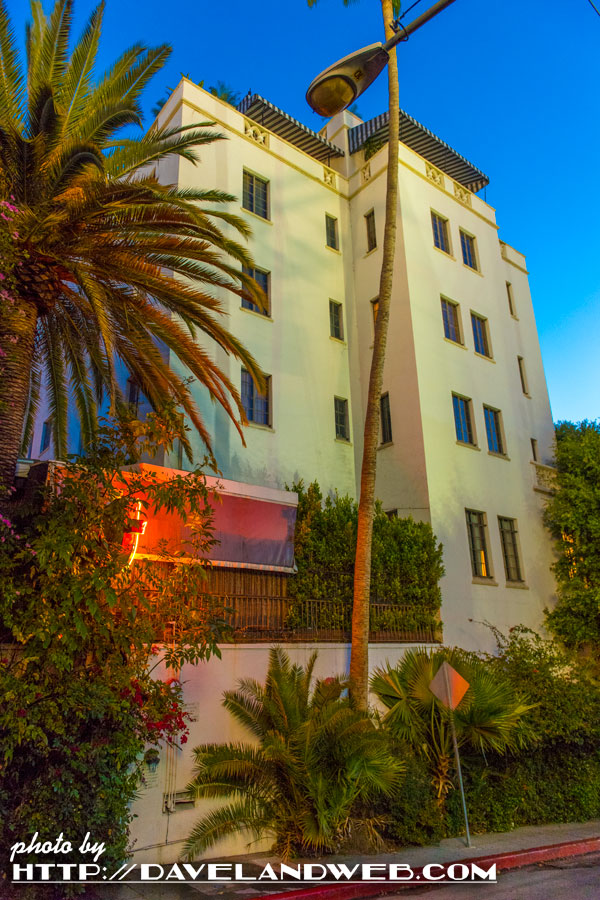 The backside of the neon entrance sign, circa 1987: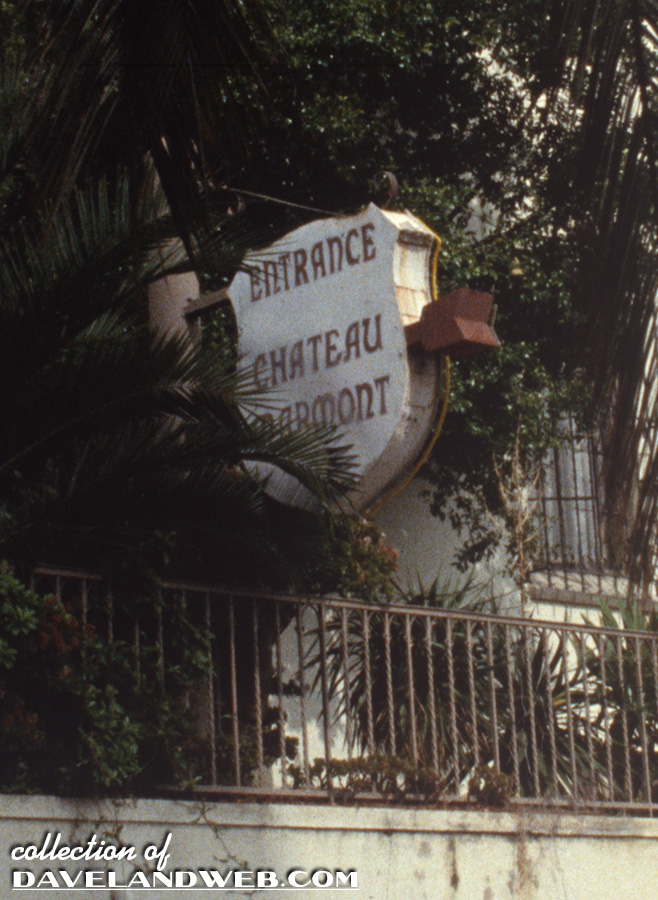 And as it looked in January 2011. Based on the side panel, you can see that the box is identical; it has just been decoratively painted over.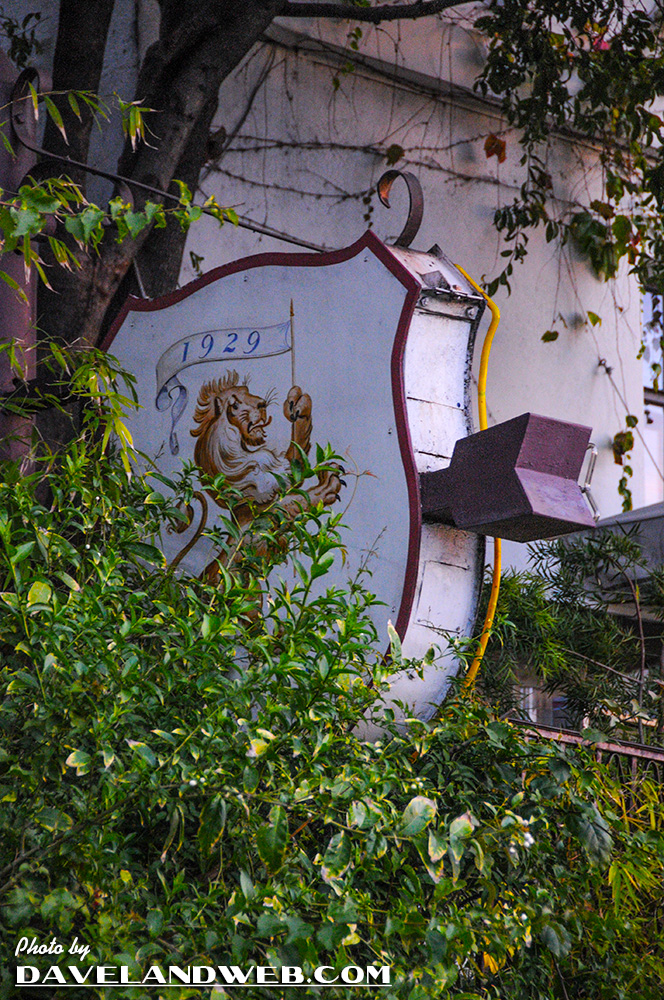 Another 1987 image, this time a wide shot of Sunset Boulevard: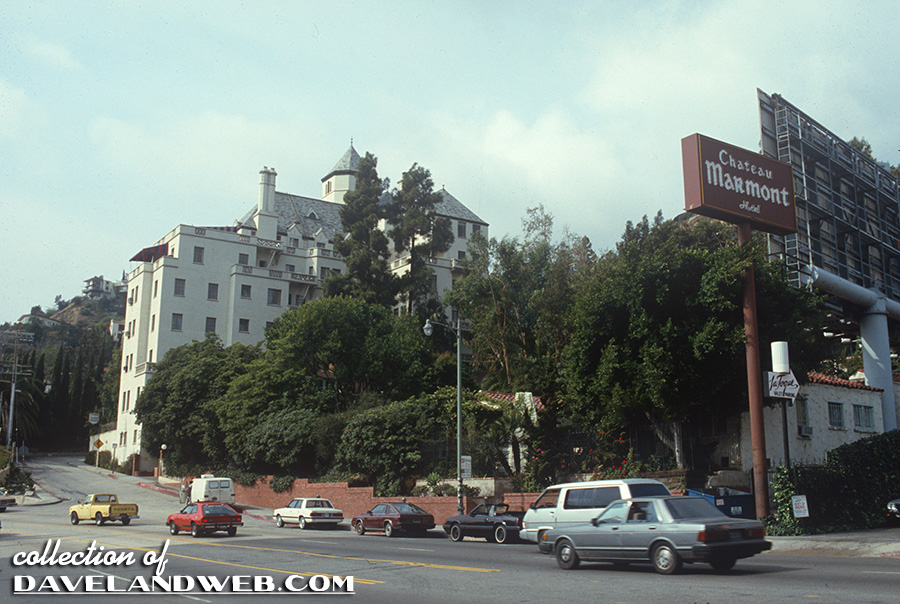 The (almost) identical view from March 2016: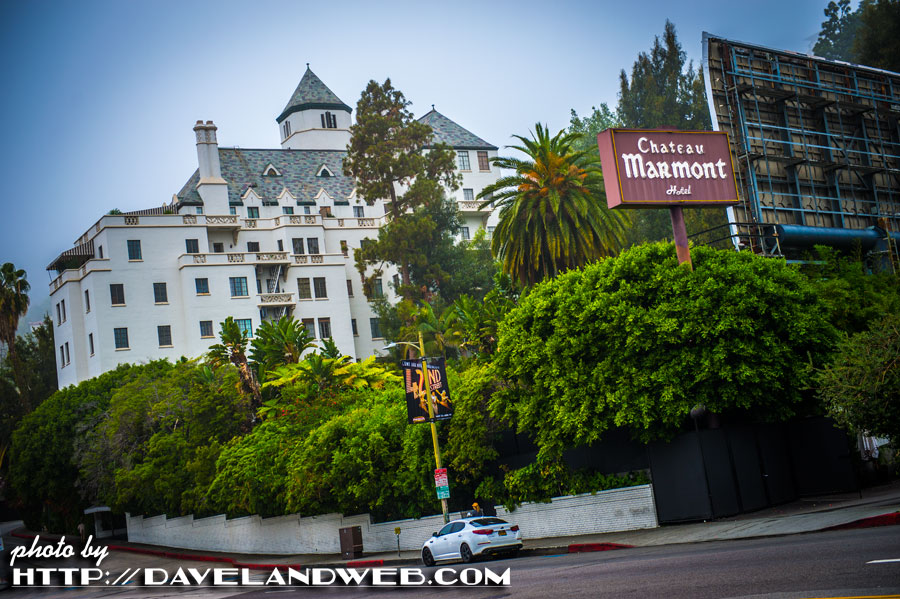 In the 1987 shot, you can actually see the side gate that takes you to the poolside cottages: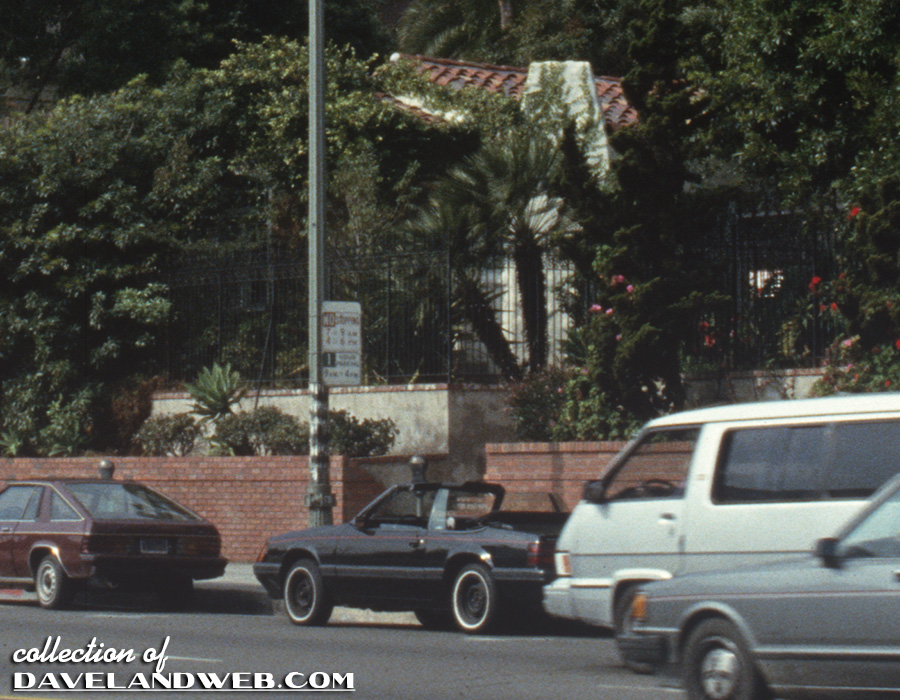 This June 2012 shot displays what you see when you enter the "secret" Chateau Marmont gate from Sunset Boulevard that takes you directly to the poolside cottages. The back of Buddha awaits your arrival: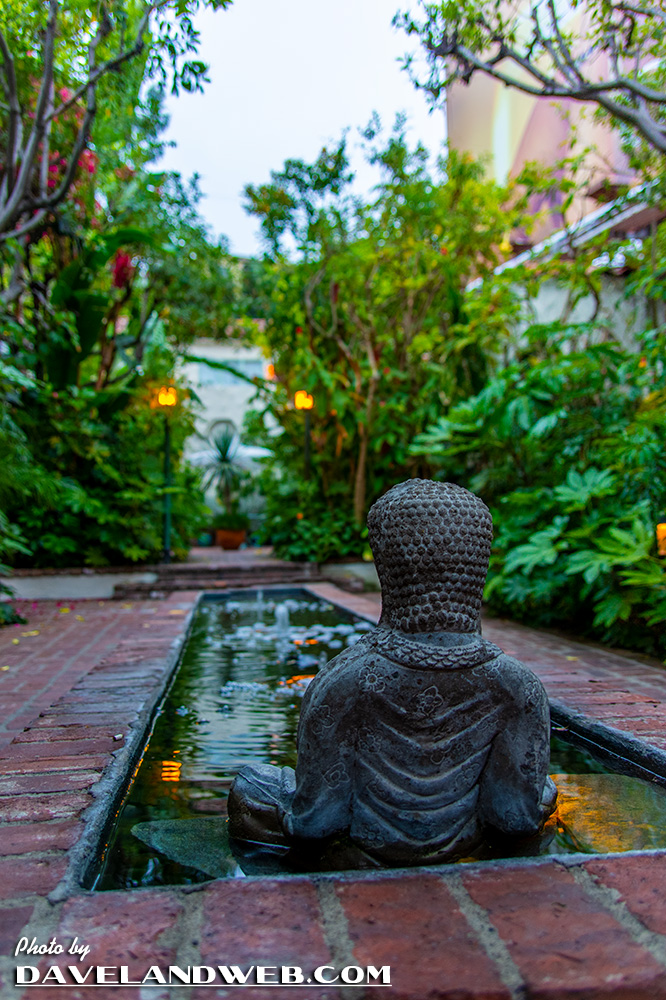 The 1987 sign at the edge of the Chateau Marmont property advertises La Toque restaurant: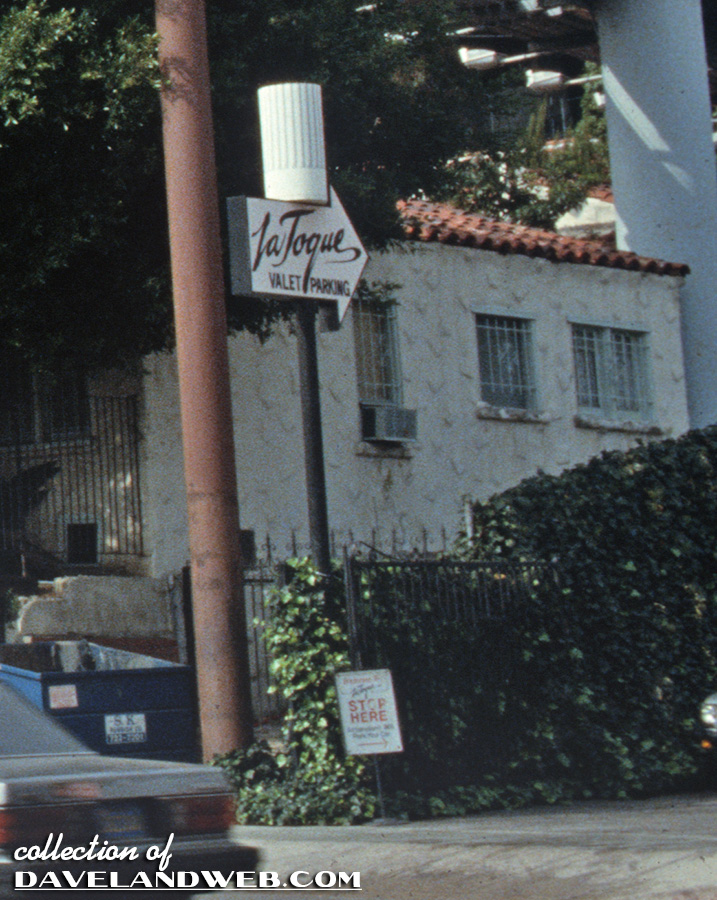 La Toque operated from 1979 - 1994, with Ken Frank as the Chef & Owner and Henri Fiser Co-owner/Partner. La Toque is now located in Napa, California. Based upon what I dug up, La Toque was Frank's first restaurant when he was only 23. He opened a new version of the same eatery in the Napa Valley 1998. I found this vintage image of La Toque when it was on Sunset Boulevard, before it was replaced by Bar Marmont: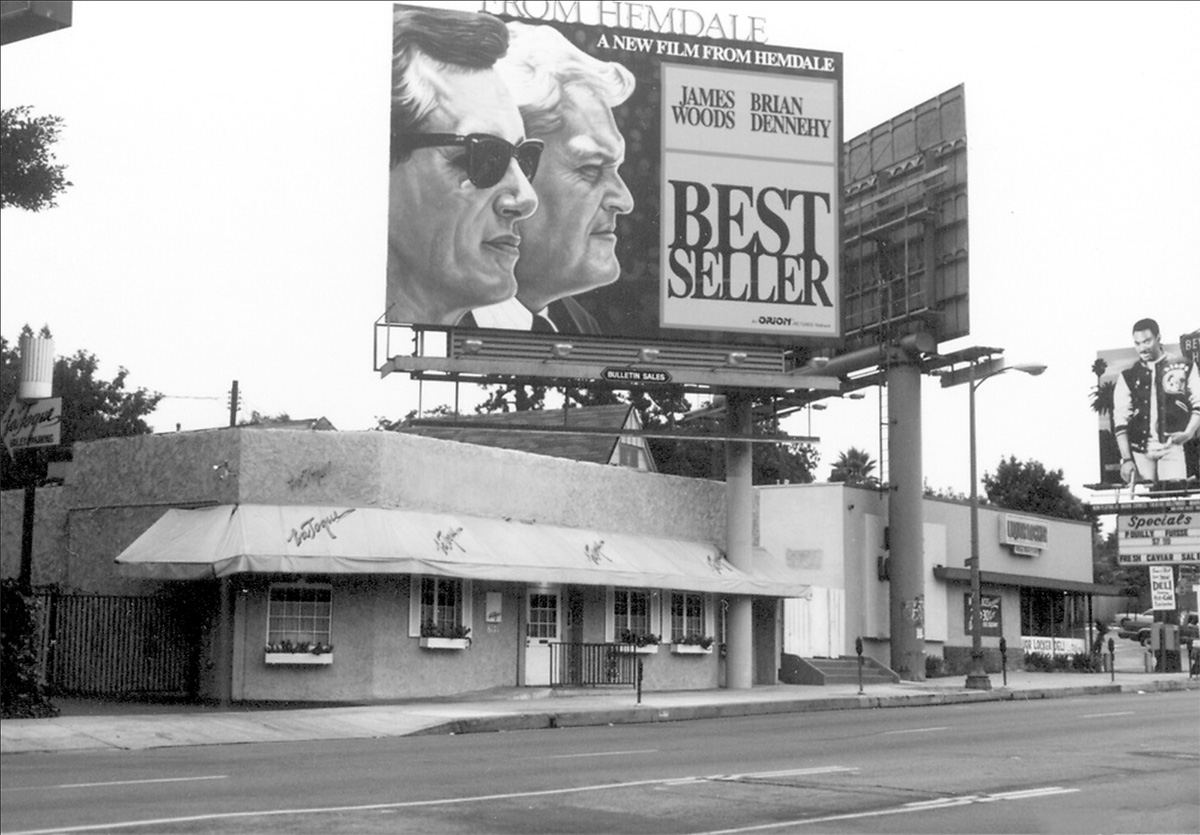 While the façade of Bar Marmont looks very different, you can see the drain spout on the upper right of the building next door is the same in this November 2014 photo: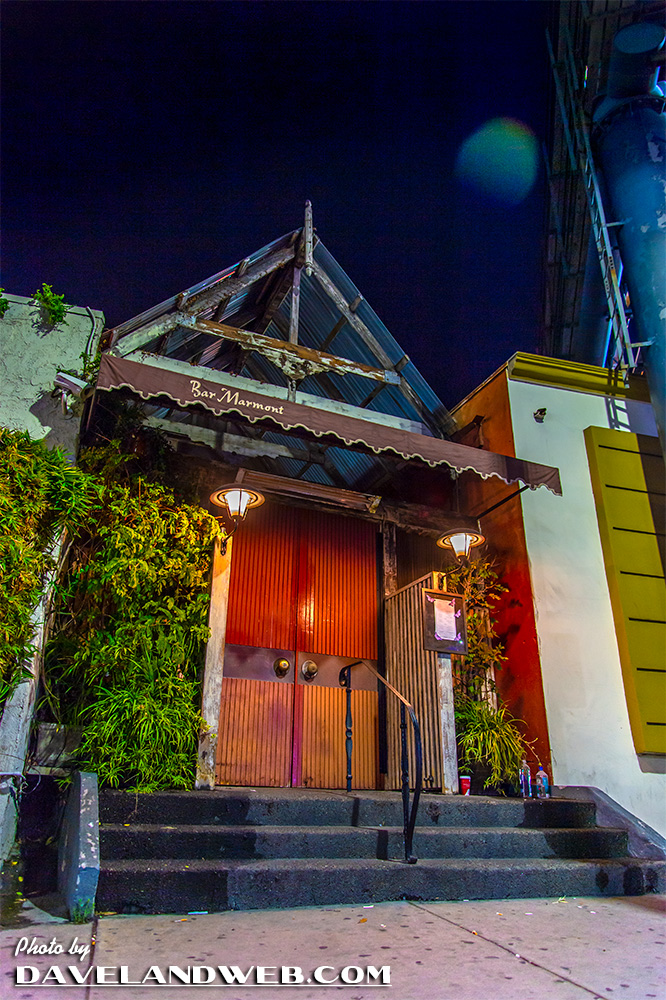 See more Chateau Marmont photos at my
main website.