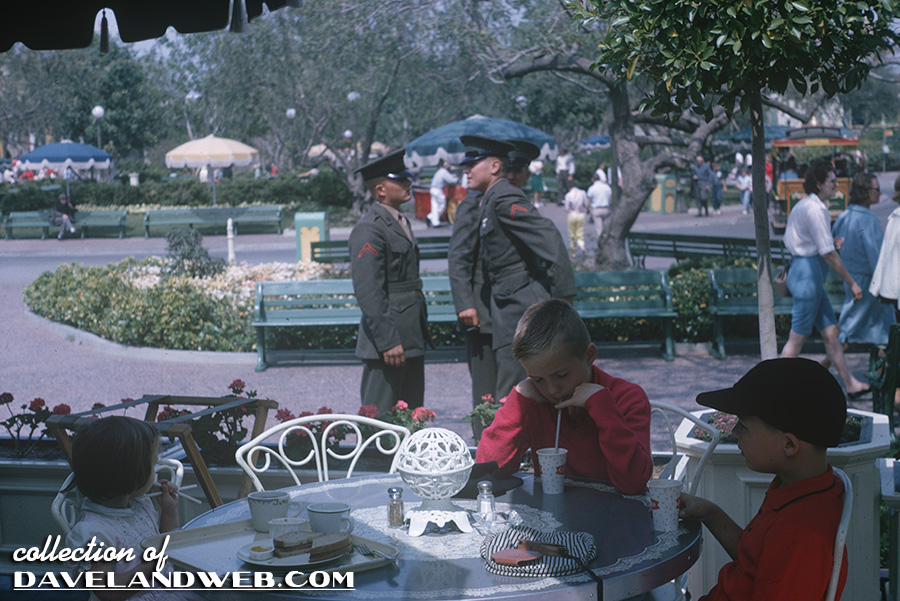 This collection of images was shot May 1964, the month and year I entered this Universe. In the background are three military men; one is smoking a cigarette, visible in this closeup (along with the little boy falling asleep while he drinks his coke!):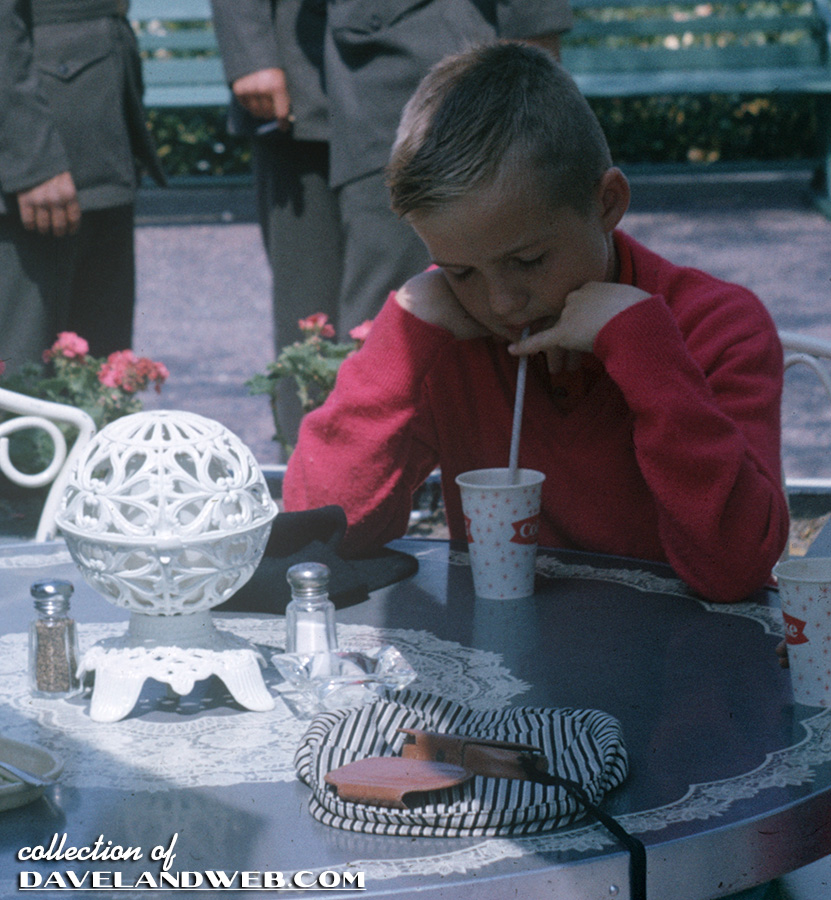 It looks like the family was having lunch at the Red Wagon Inn, now known as the Plaza Inn. A Reuben with mustard?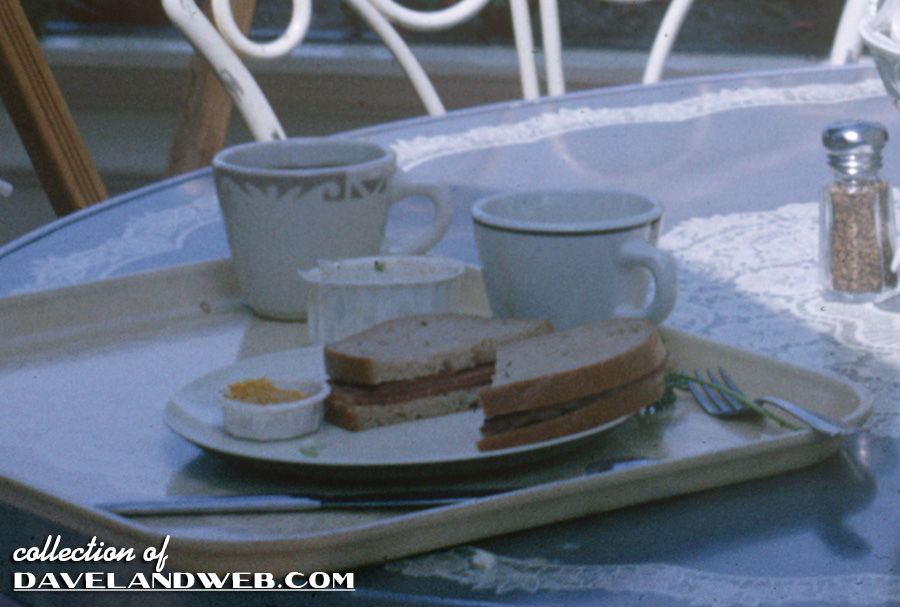 The adorable little girl is getting her Vitamin D with a nice carton of Carnation milk.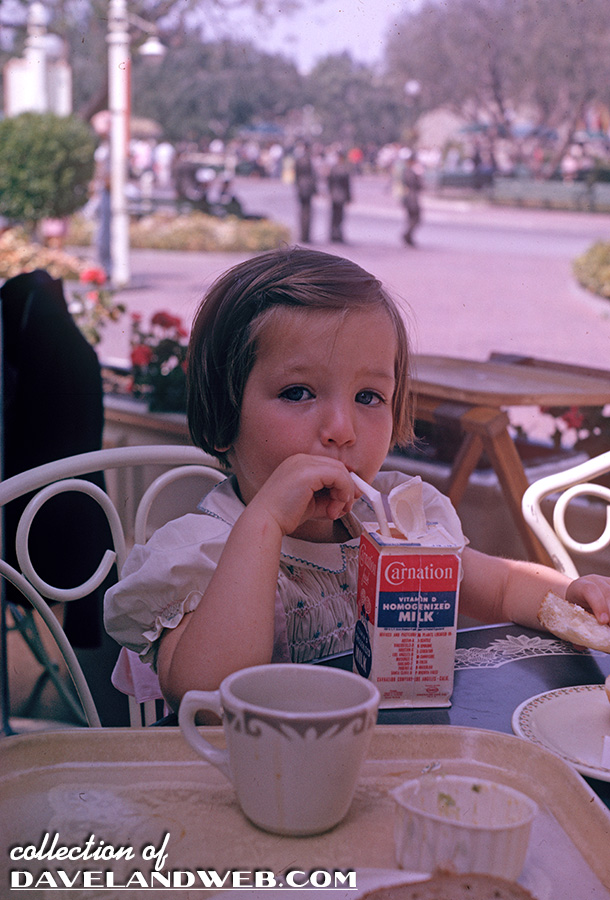 Care to see the pasteurization offices and plants? Of course you do.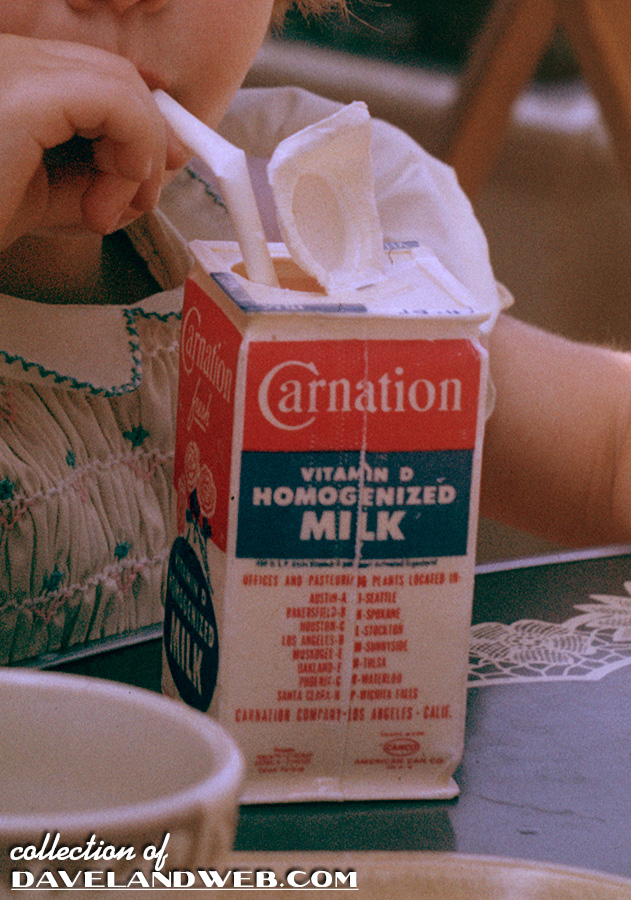 Mama takes baby girl for a spin on King Arthur's Carrousel: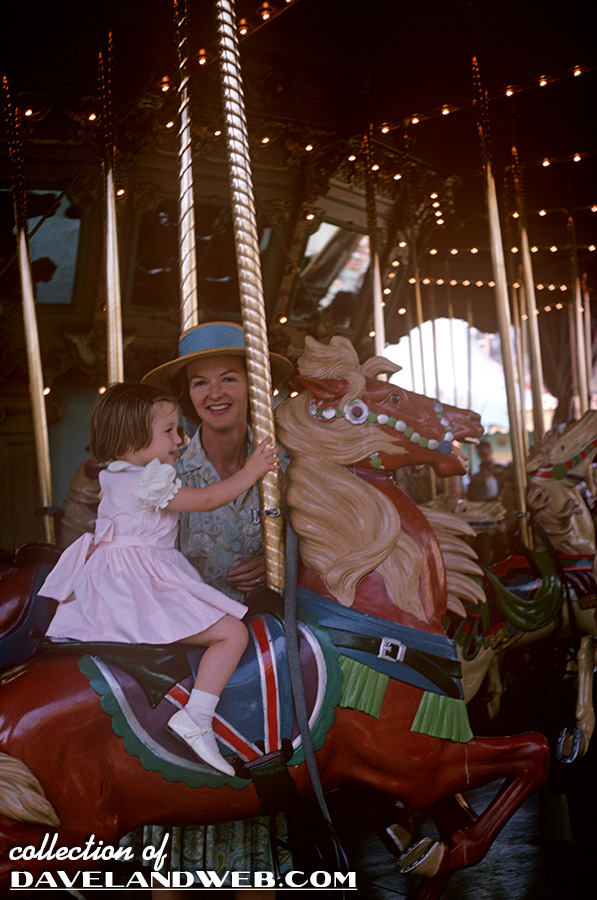 Here's the original mock-up for the proposed color scheme for this horse from 1955: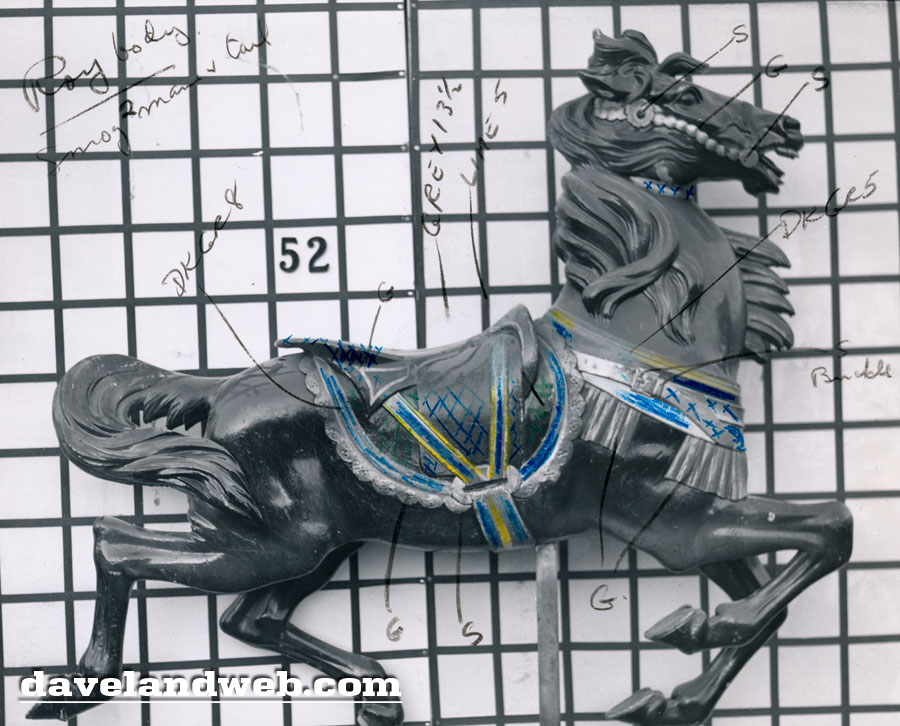 How it looked circa 2012: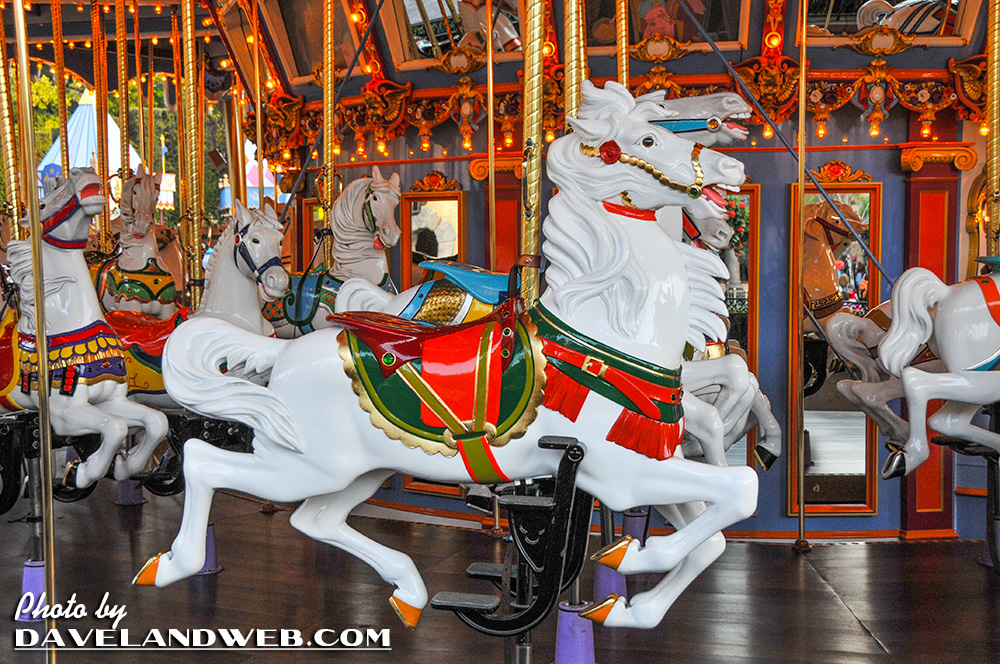 Back to May 1964, the little boys are ready for a flight to Neverland: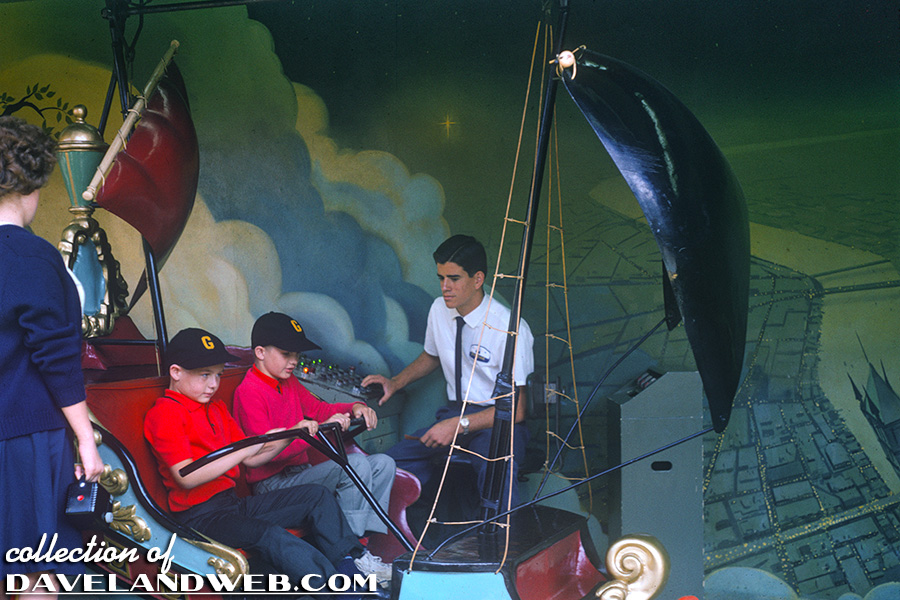 A closeup of the bored operator, the two little devil boys in red, and the control panel. I wonder what the "G" on the hats stood for?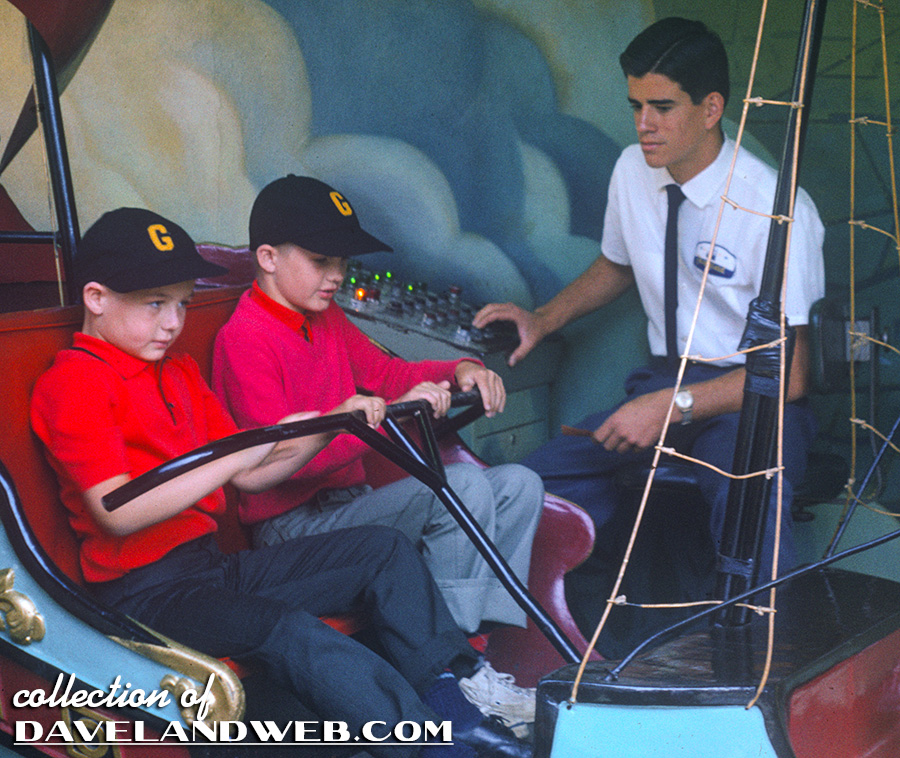 A spin around Fantasyland on the Midget Autopia: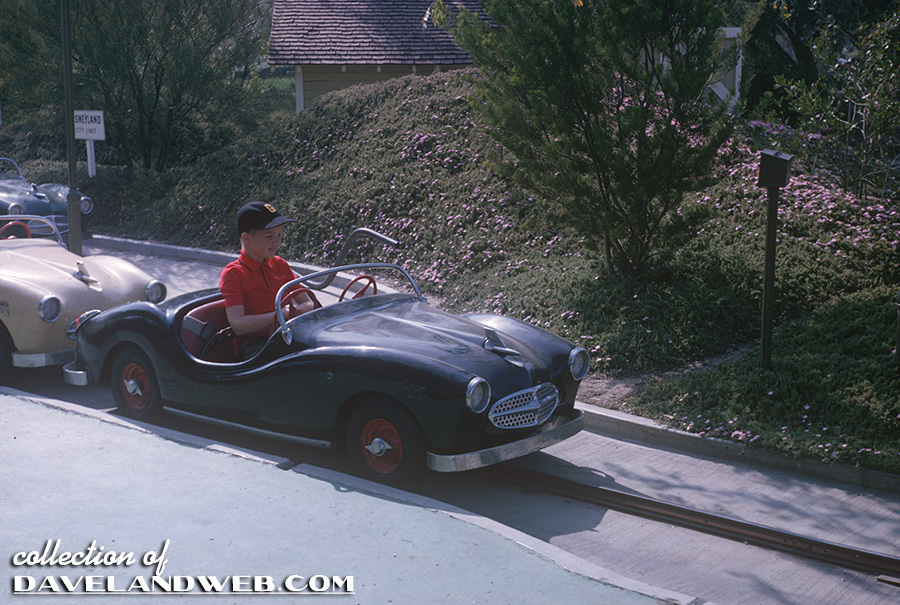 Let's take a closer look at the vehicle: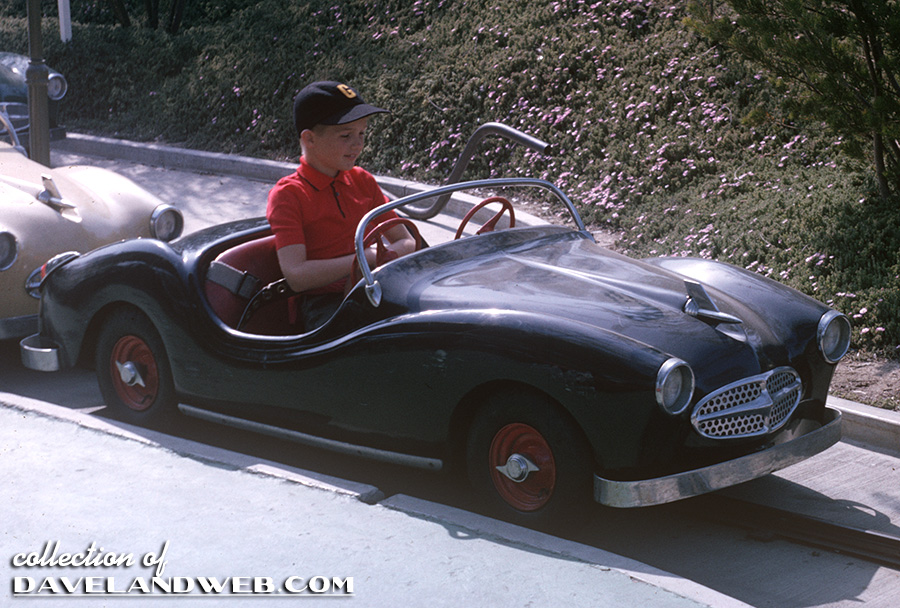 The Swiss Family Robinson treehouse wasn't quite two years old when these images were taken: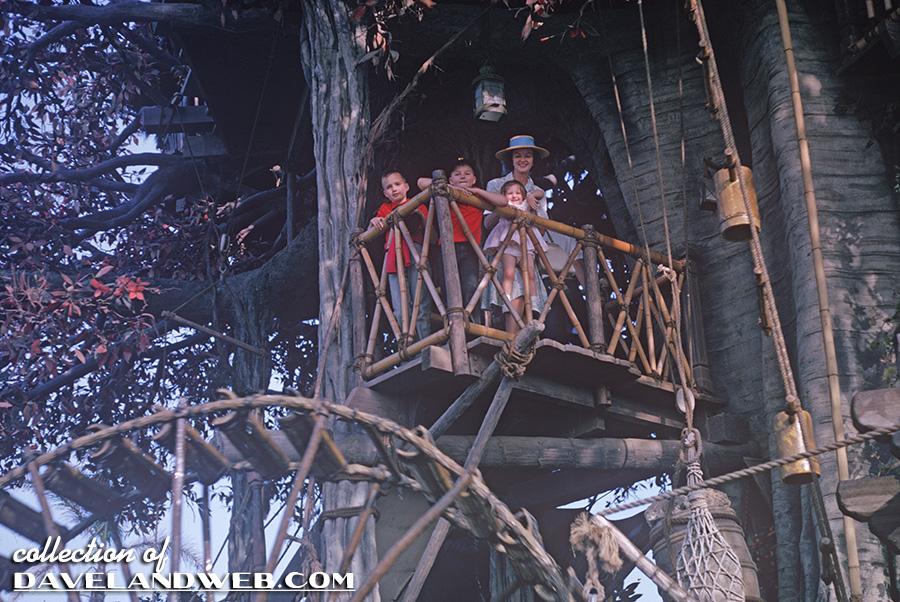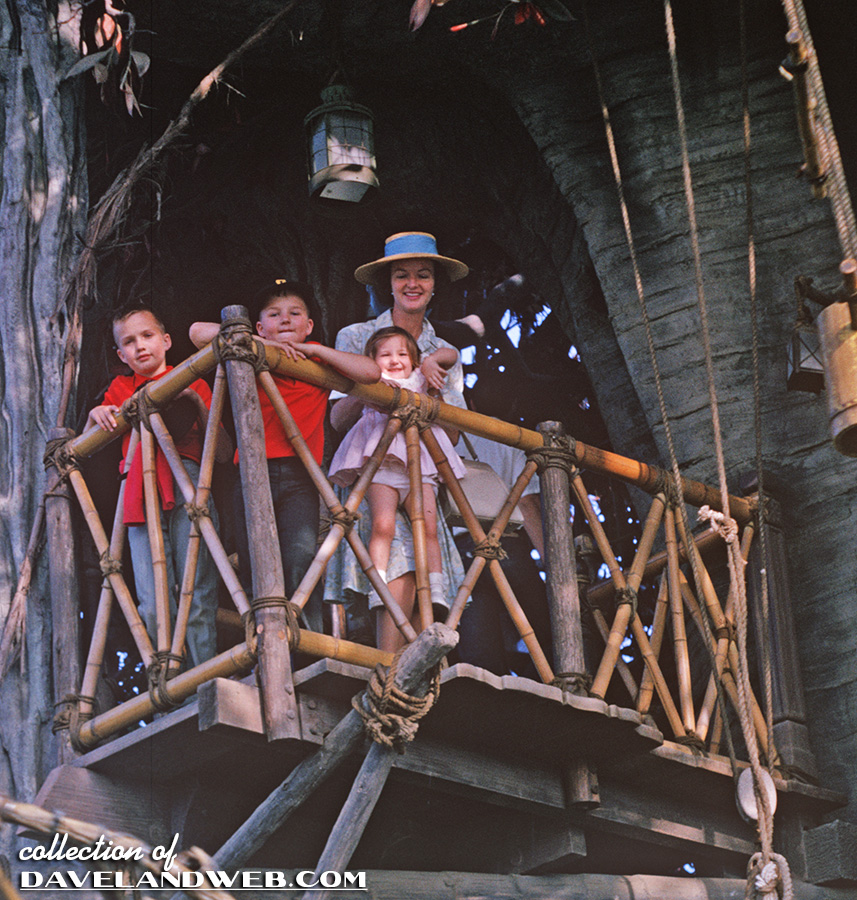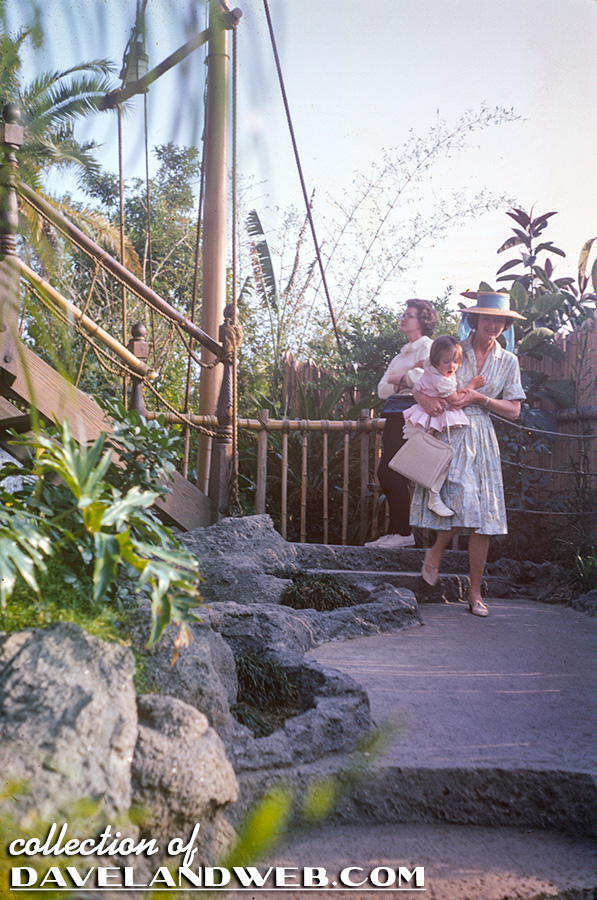 The last shot of the bunch is the saddest of all; time to board the Tram to head home. Until next time!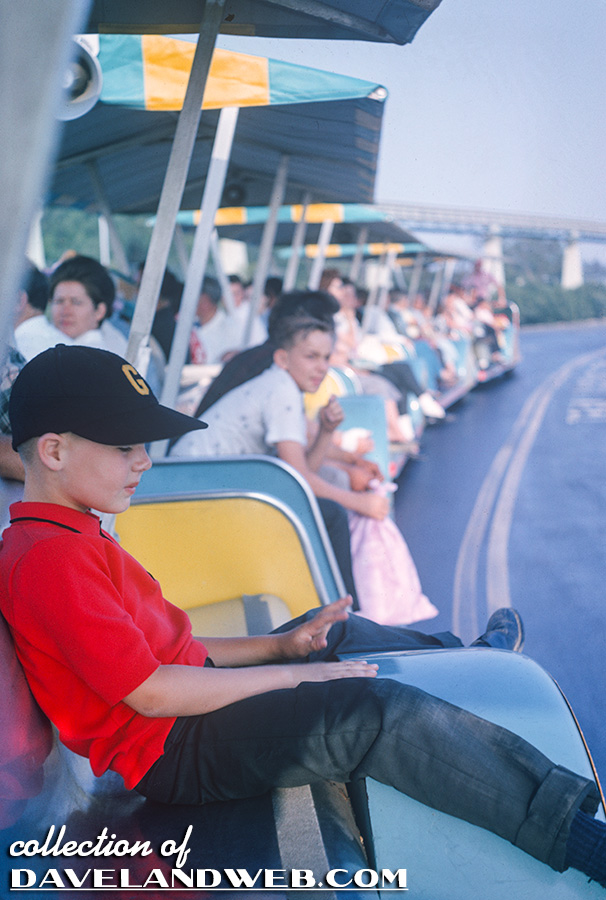 See more photos at my
main website.