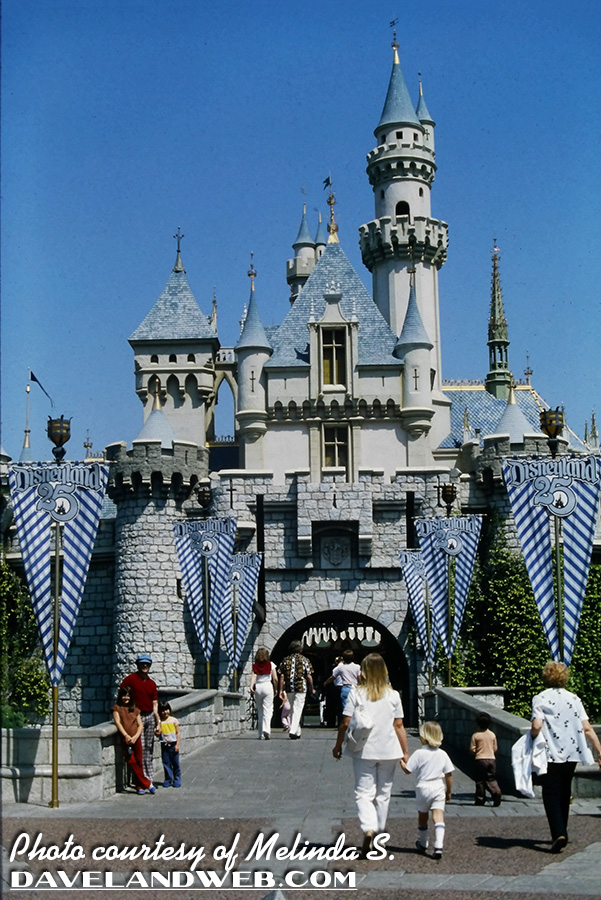 Today, Melinda shares photos from Fantasyland, taken during her family's 1980 trip to Disneyland. In case you weren't aware, the banners in front of the Sleeping Beauty Castle should clue you in to the fact that it was the Park's 25th Anniversary. Note the extremely faded color of the Castle. Obviously before Kim Irvine got her paint brush on it.
These photos show Fantasyland in its original Tournament Festival design state, albeit with a few 1970's touches of ornamentation.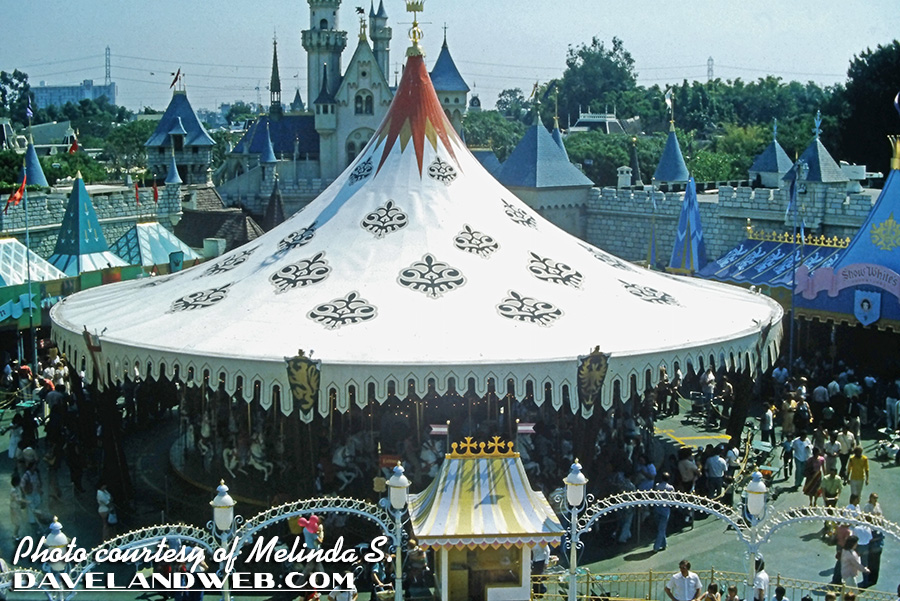 The arches around the Mad Tea Party attraction went up some time around 1969 and lasted until it was moved during the 1983 Fantasyland remodel.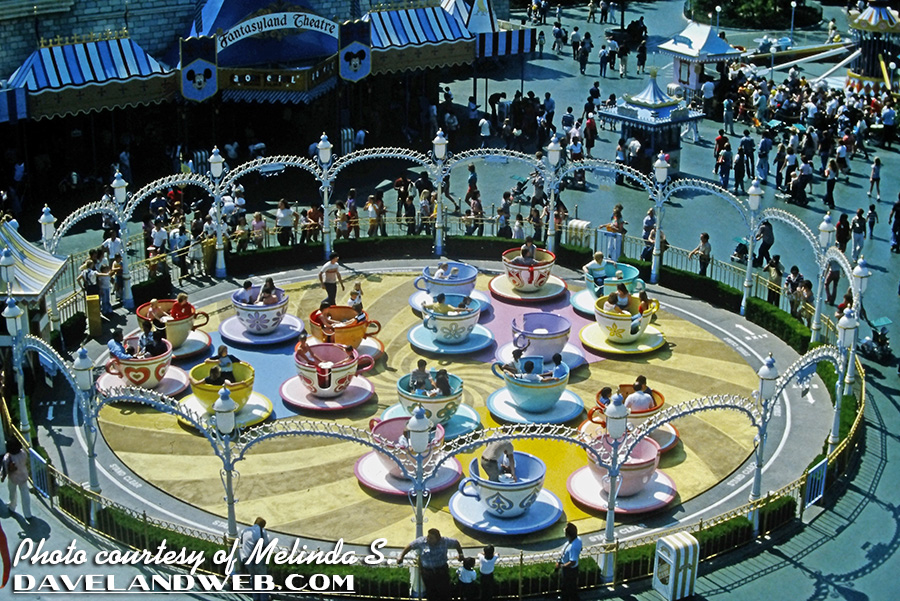 Before Pinocchio moved in, The Fantasyland Theatre occupied that real estate: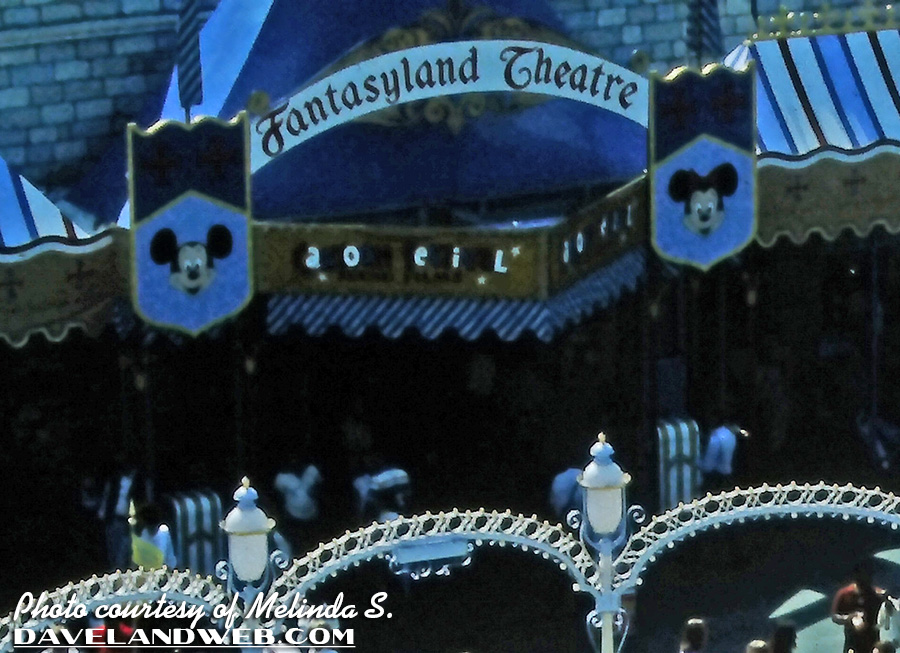 The family takes a spin on the Tea Cups: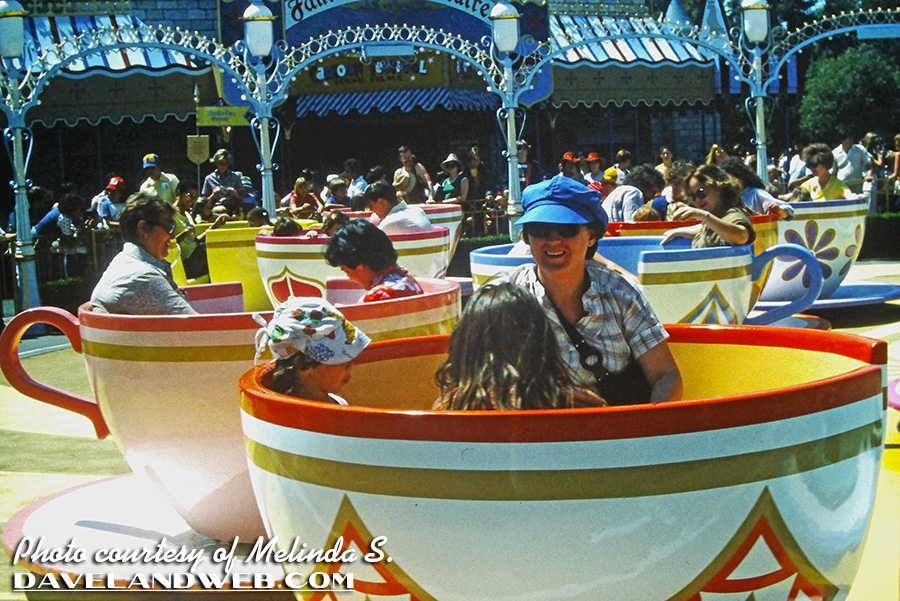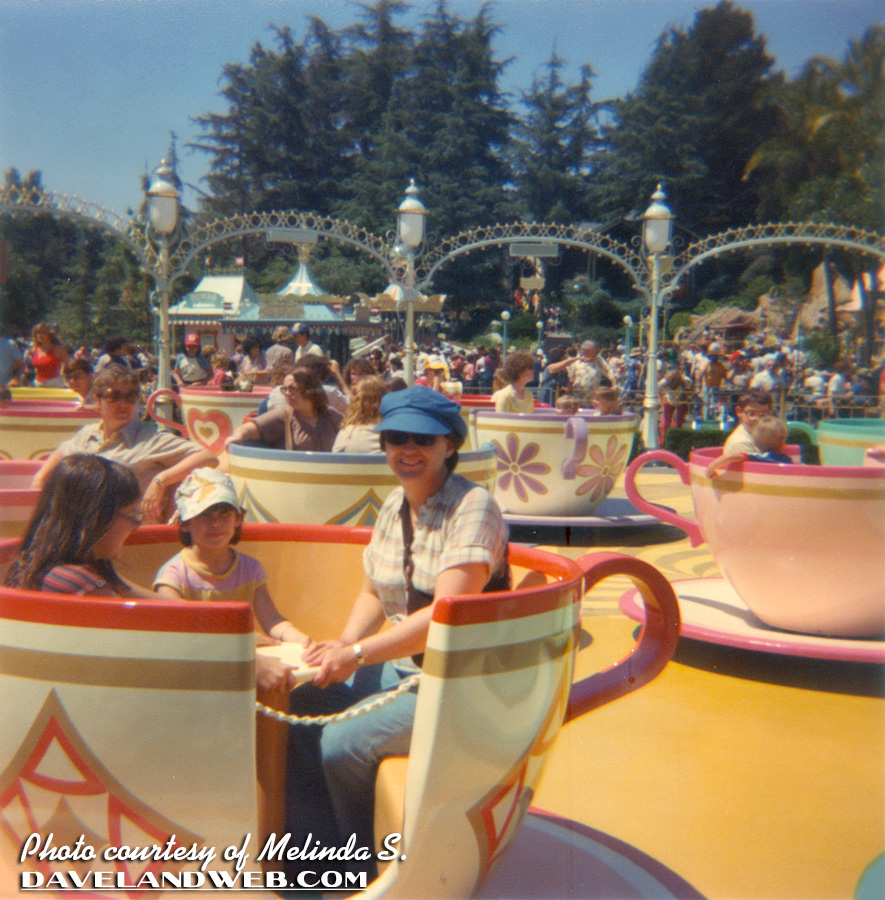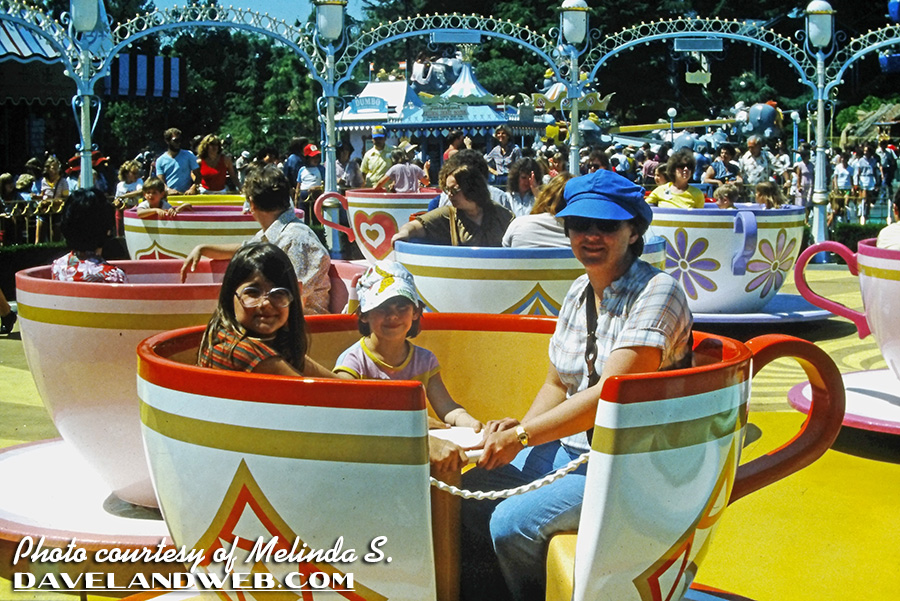 Zooming in to see the Dumbo ticket booth in the background: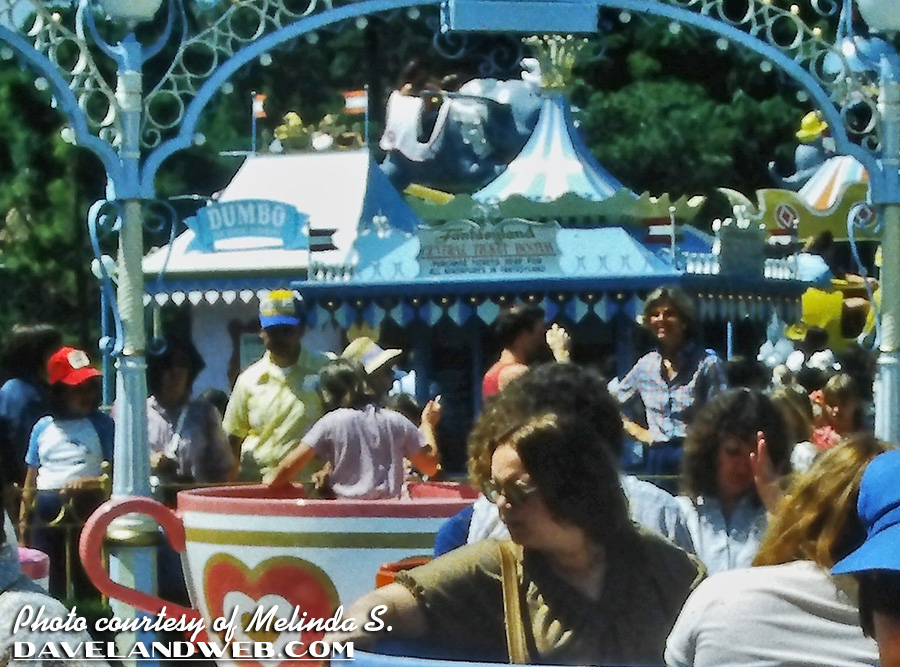 Dumbo, with his ears firmly attached to his head: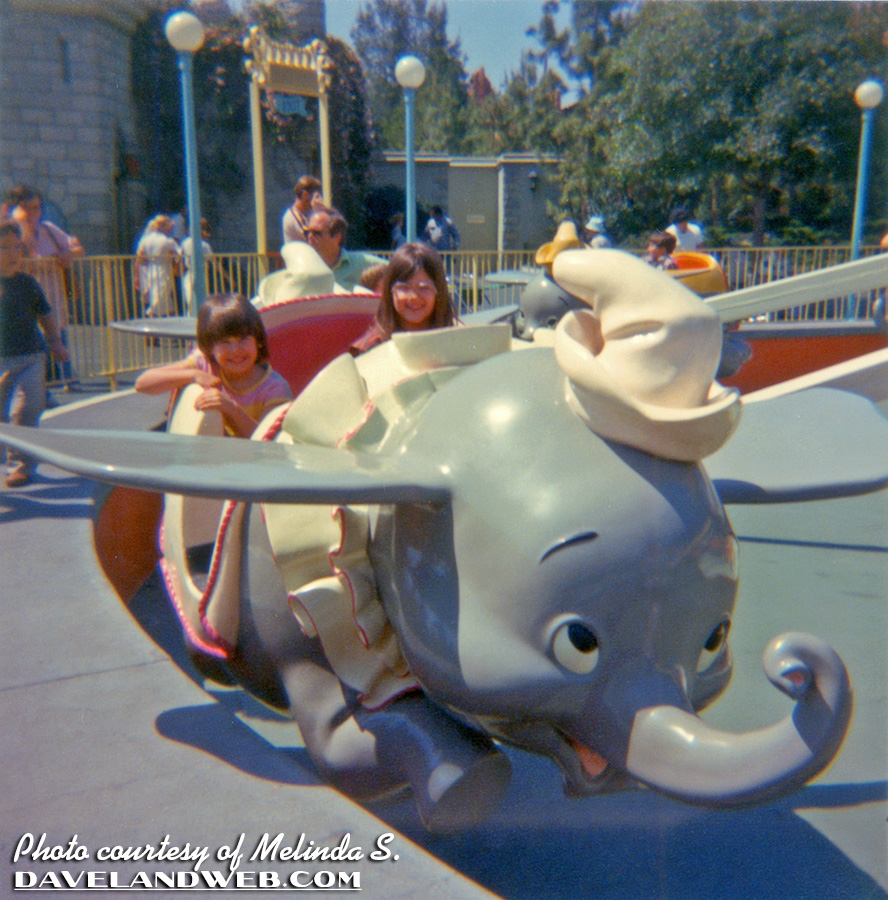 An overhead shot of the Alice attraction, taken from the Skyway: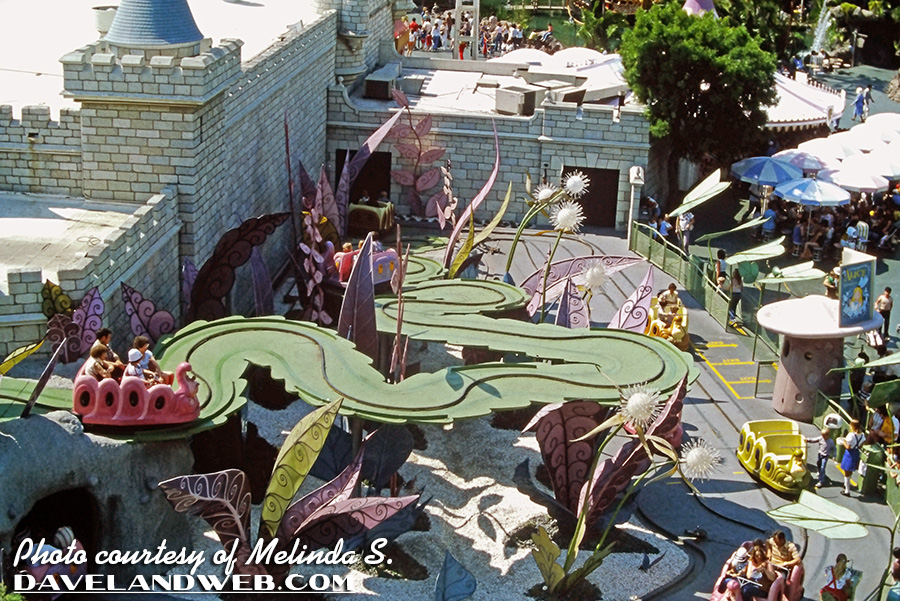 The intersecting Casey Jr. and Storybook Land attractions: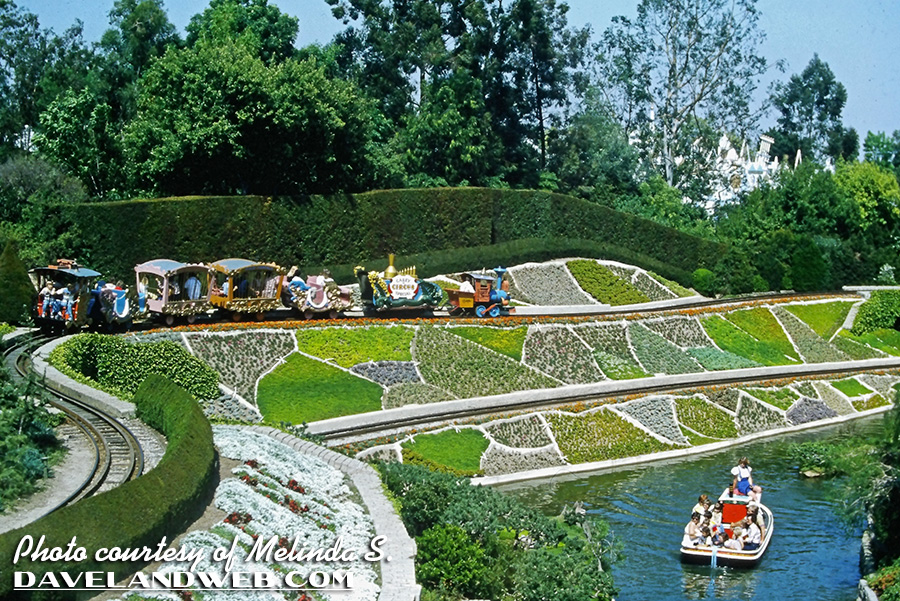 The favorite car of most kids on the Casey Jr. attraction: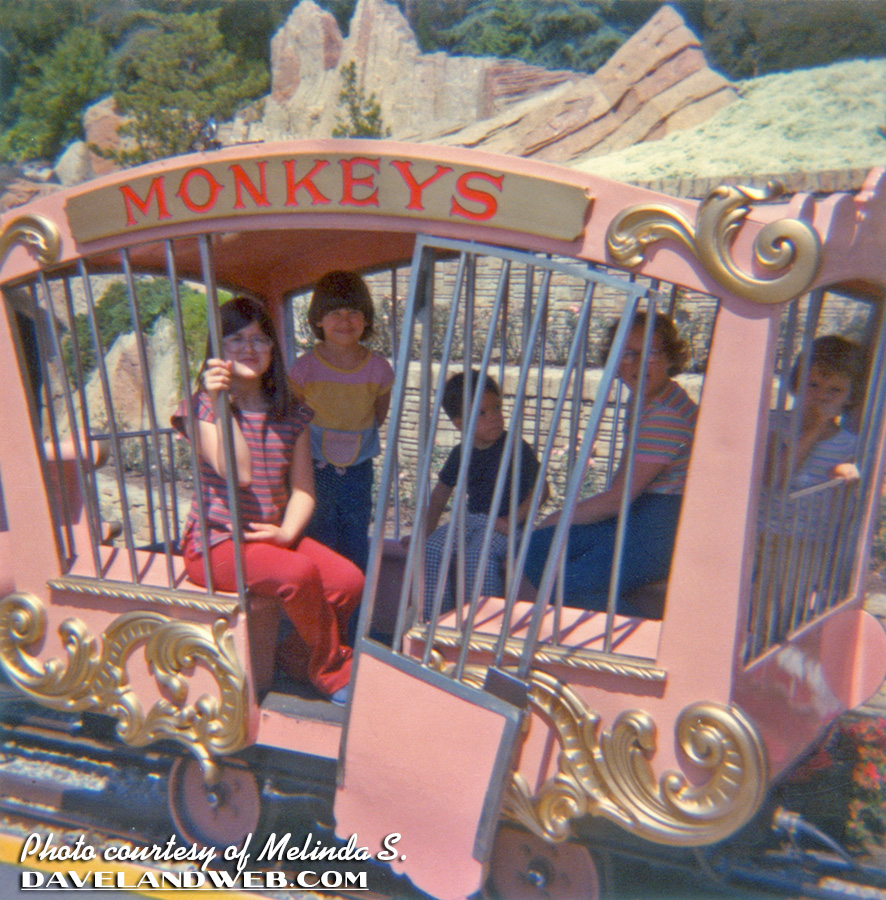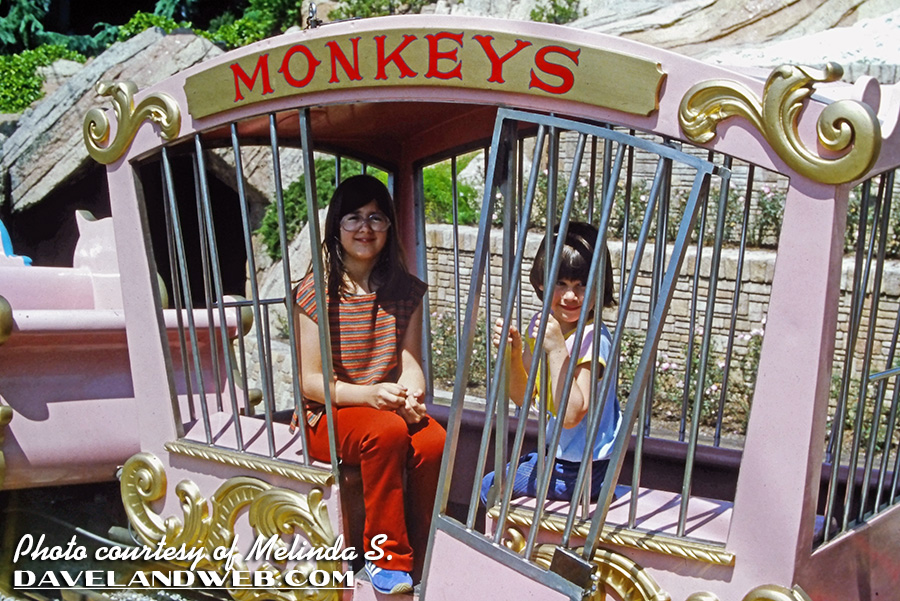 Another Skyway shot, this time showing the it's a small world attraction: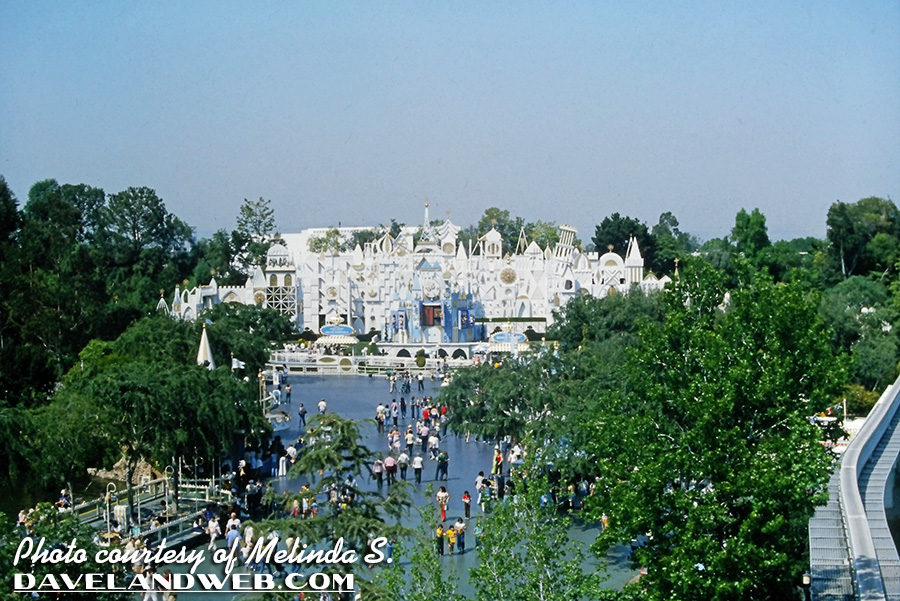 From Melinda:
it's a small world was, and is still, one of my most favorite rides to this day. I listened to the record and read the storybook that went with it probably hundreds of times. I worked hard to learn all of the words to that song, and all of the others that went with the many Disney records I had. "Zip-a-Dee-Doo-Dah" was another of my particular favorites. I just adore the colors and styling of Mary Blair's small world to this day, and I would have ridden it as many times as I could.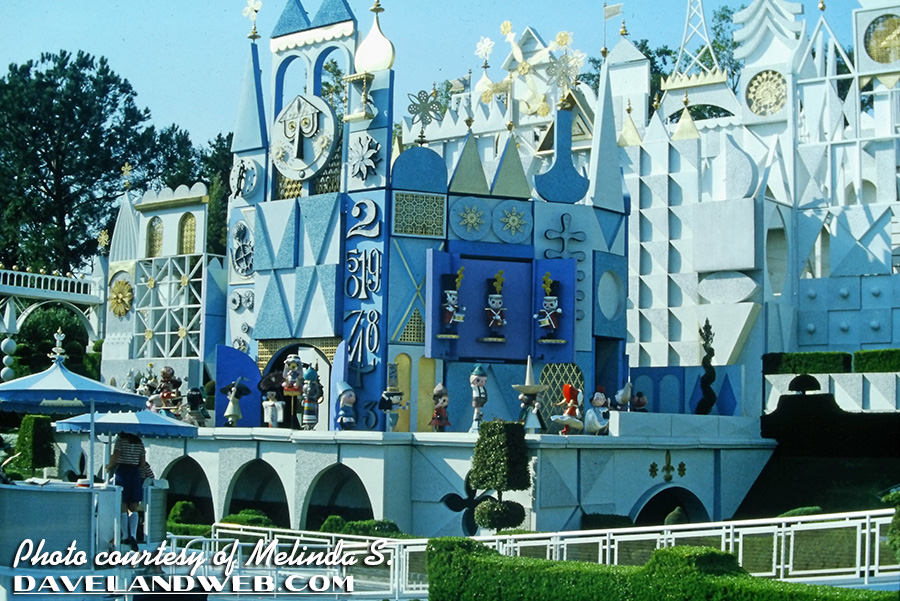 This picture of my sister and I shows us sitting in the boat headed into small world and waving. I noticed that neither of our parents is in the boat with us, and when I asked my mom about it she said that they wouldn't have had a problem putting us on the ride by ourselves so they didn't have to go in and listen to the song again! So, despite the disclaimer on the back of the ticket book about kids not being able to ride that one without a parent, it did happen at least on occasion!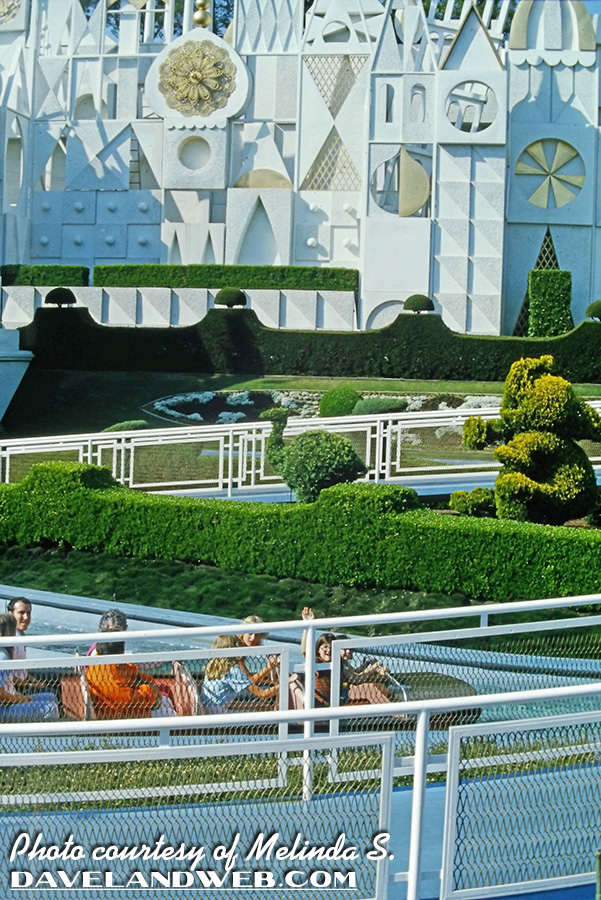 More Melinda at Disneyland to come! See more Disneyland photos at my
main website.