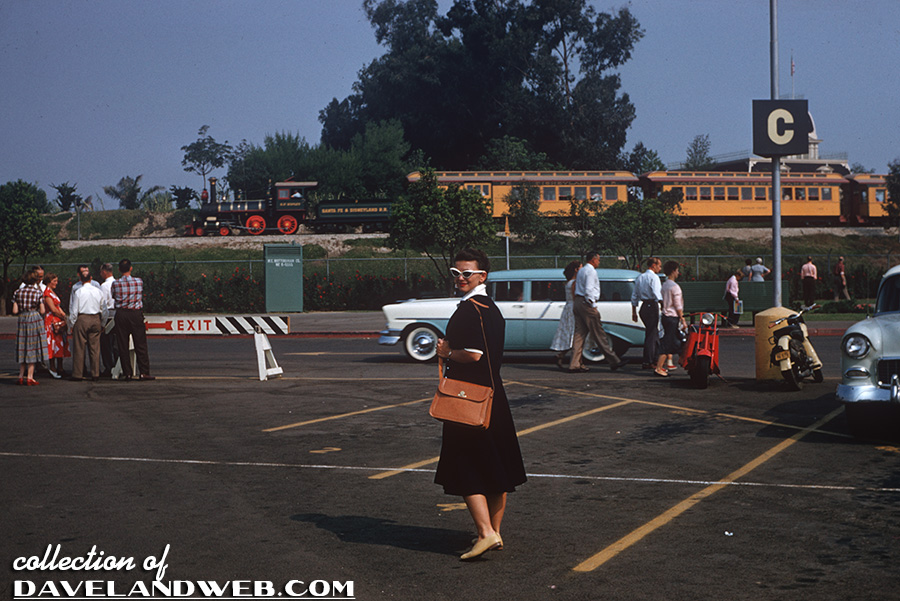 These two vintage Disneyland images were undated, but the guidebook held by the little boy in the first shot narrows it down to 1956/1957.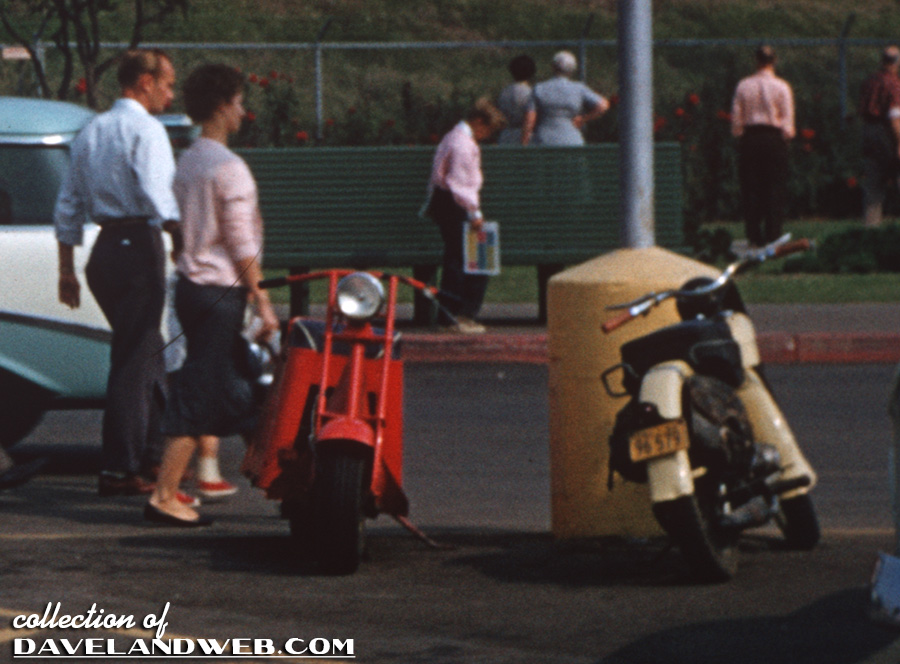 I just love little clues like that!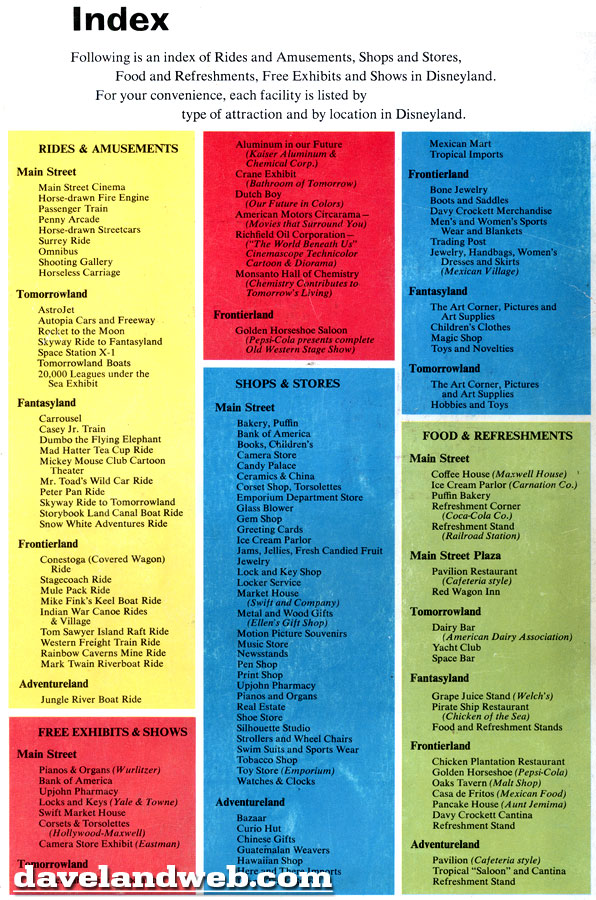 A second detailed view shows the E.P. Ripley as it leaves the Main Street Train Station for another Grand Circle Tour: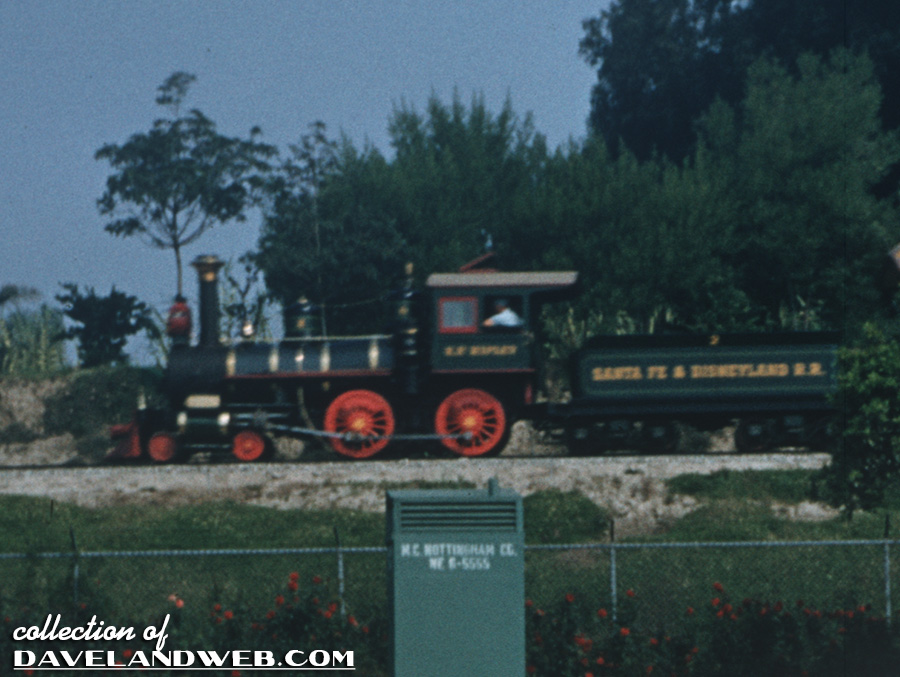 This second consecutively shot was the reason I bought these two slides. No, not because of the cool retro sunglasses this lady is wearing…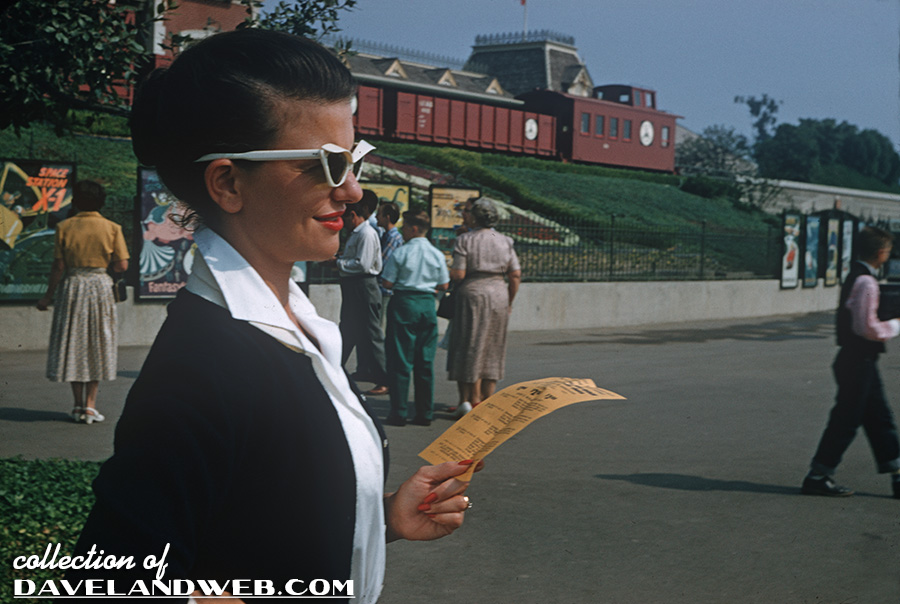 No, not because of the vintage Disneyland leaflet she is holding (is there ANYTHING less than $3 at the Park anymore?!?)…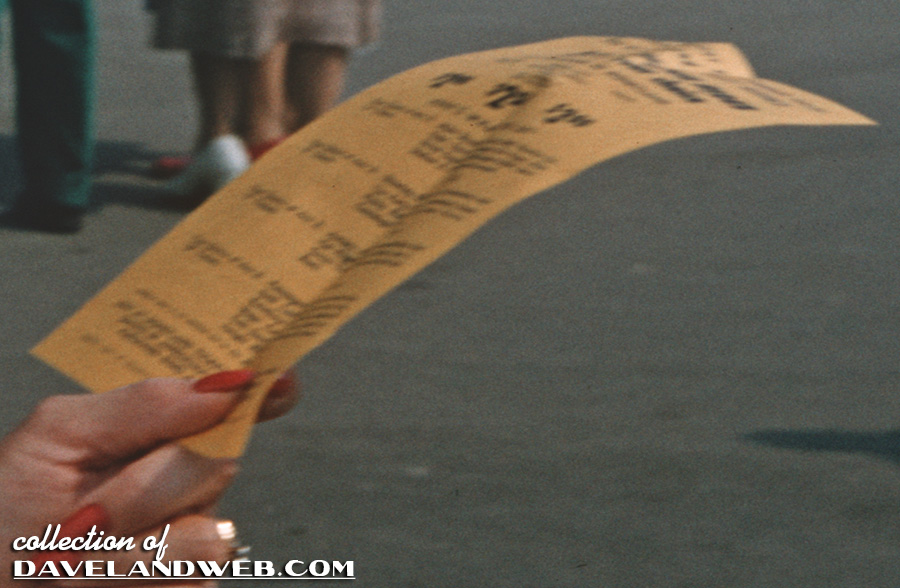 The reason: the possibility that this little boy selling the Guidebooks could be actor/writer/musician/comedian Steve Martin.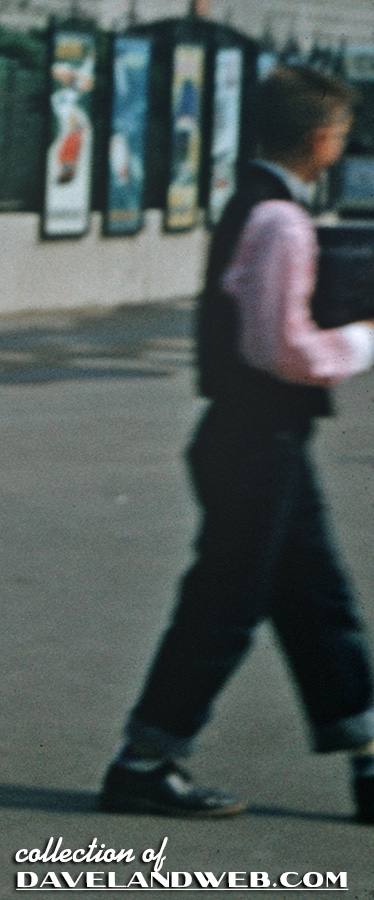 It's blurry…it doesn't show his face, so there's no way to confirm it. But there's also a possibility that it is. Thus, Maybe Martin Monday.
See more Disneyland Railroad photos at my
main website.