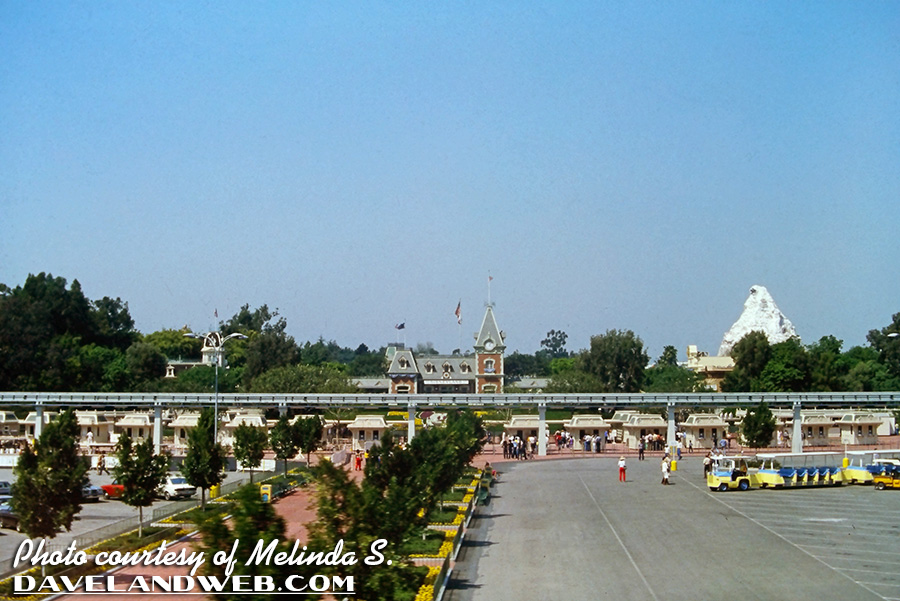 Just when you thought Melinda didn't make it to Disneyland, here comes the series showcasing her collection of FABULOUS images from 1980 (the Park's 25th Anniversary), the era that is sorely missing from my website. THANK YOU MELINDA! The first shot is a total wow; all you Disneyland newbies may find it hard to believe that at one time you could park your car near the front gate. No Disney California Adventure, no security guard lines, just one big parking lot! From Melinda:
I wondered if our visit to Disneyland had anything to do with it being the 25th birthday, but I suspect it was the lure of all of the roller coasters in the small area to ride with the recent opening of Thunder Mountain (September 1979). My parents were big fans of roller coasters and liked to ride them whenever they could - even nature's variety, aka river rafting. My sister and I watched Wonderful World of Disney every week; I had the records with story books that I listened to over and over, and we grew up with and have always loved Disney so we would not have objected to learning we were going on vacation there even if it meant days of driving there and back. We lived in eastern Washington state at the time. I was pleased to find recordings of the 25th anniversary commercial advertising the celebration with its catchy song on YouTube in my research. Music has always been a huge part of life and my sister and I could sing every TV jingle from the commercials growing up. I'm sure we would have known the Disney one and sung along whenever it came on.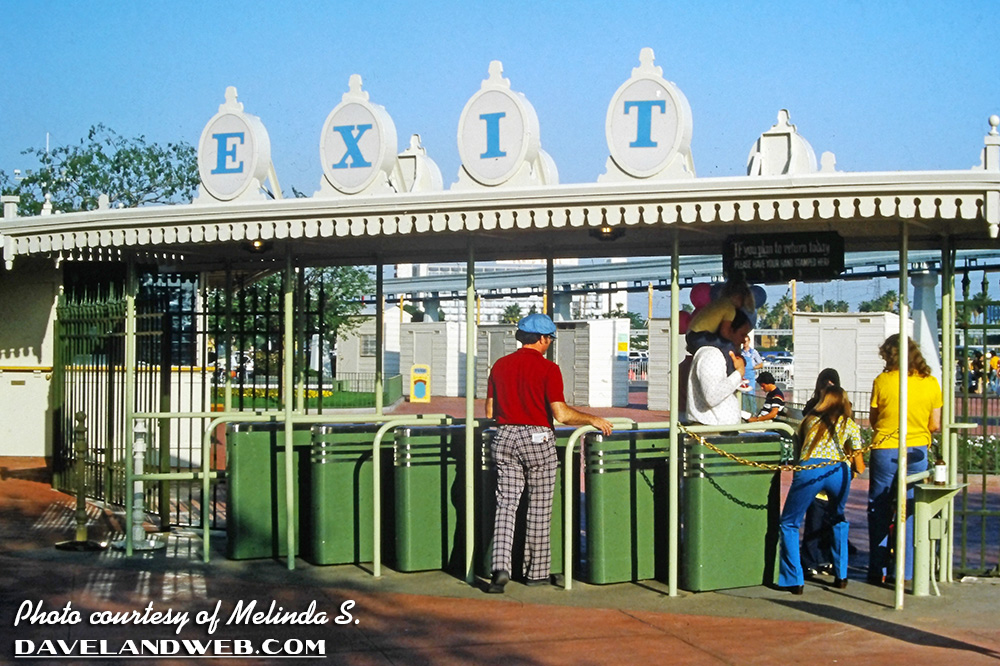 A view of Main Street: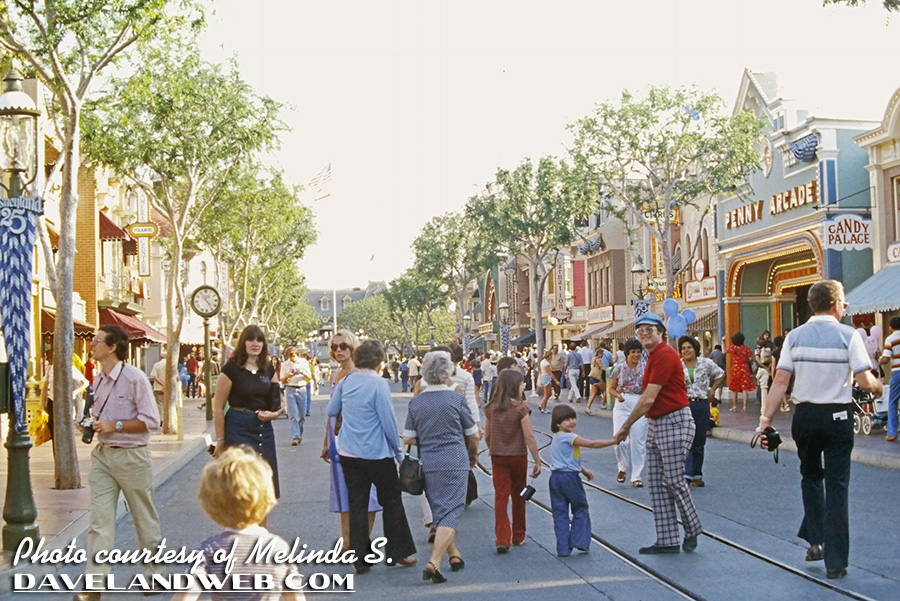 Let's zoom in to see all of the non-Disney shops; Polaroid was the sponsor of choice for the Camera Center. Notice the large clock, too, and the name "Elgin" on it: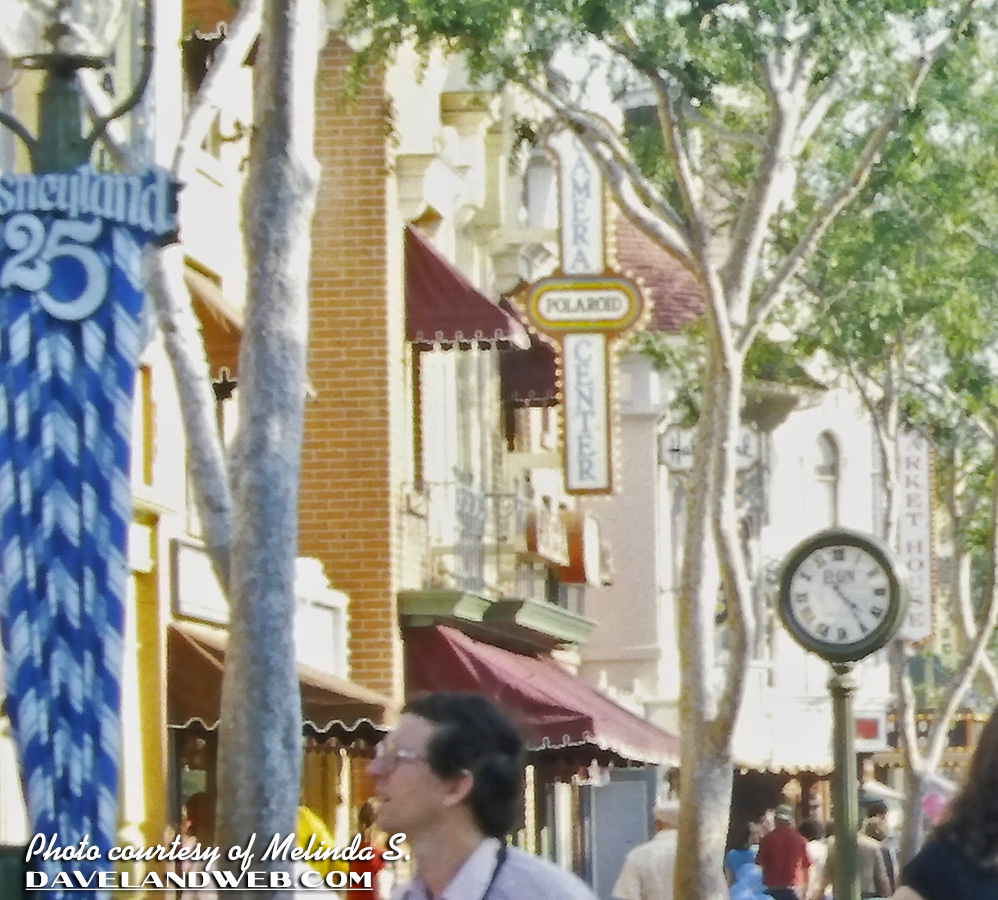 …which makes sense when you see that the Clock Shop across the street is sponsored by Elgin! A burst of vitamin C from the Citrus House would be a good idea on a hot Anaheim day.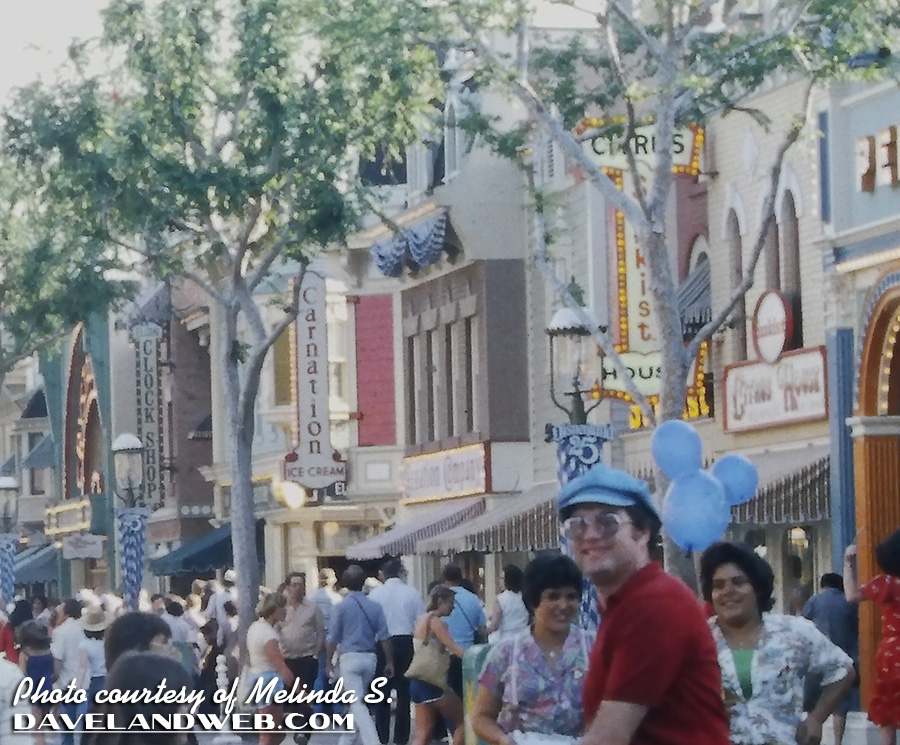 The plastic Flower Market was still in business, outside the Hallmark Communication Center: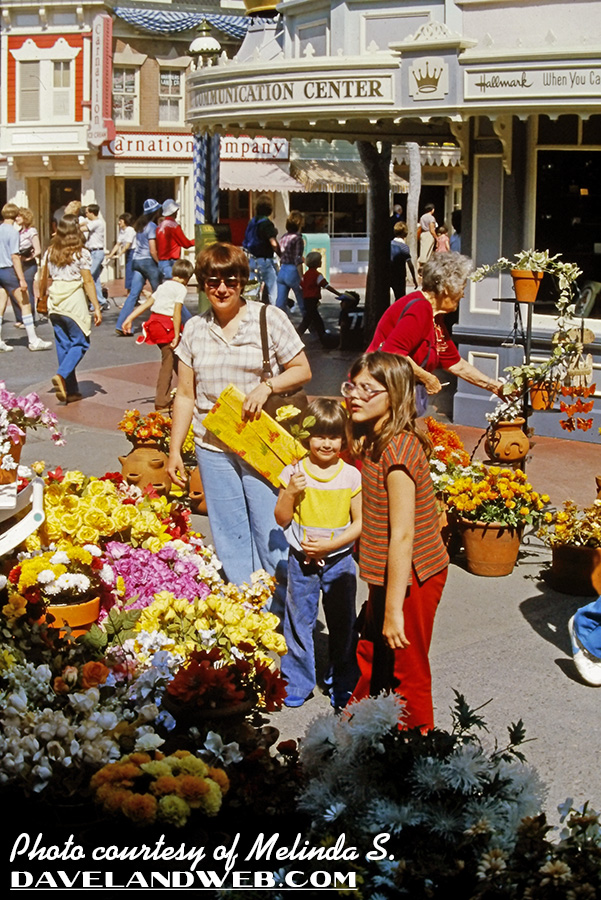 A closer look at the souvenir bag AND the realistic plastic rose: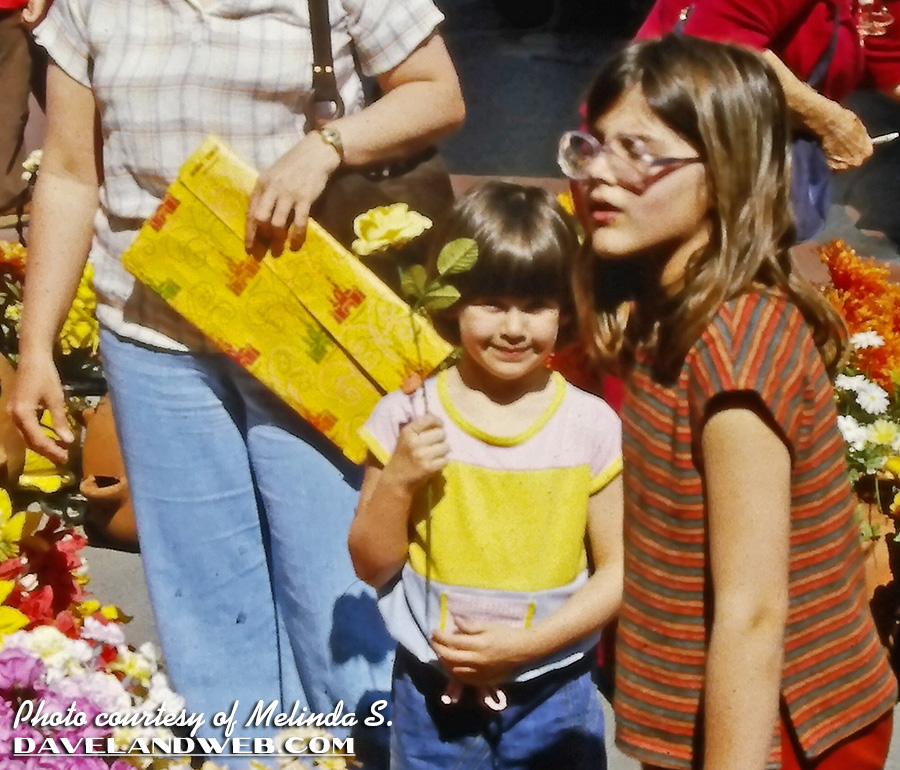 Melinda and her sister loved meeting Tigger: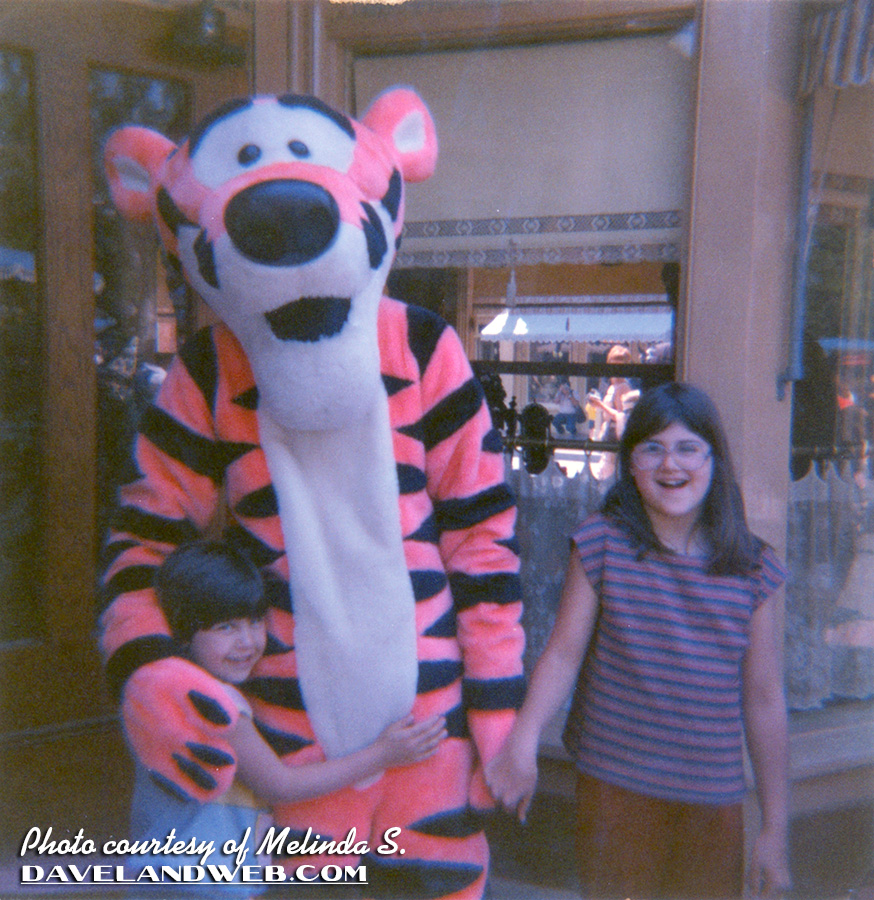 America on Parade was expanded to incorporate the 25th Anniversary, as seen in this publicity still: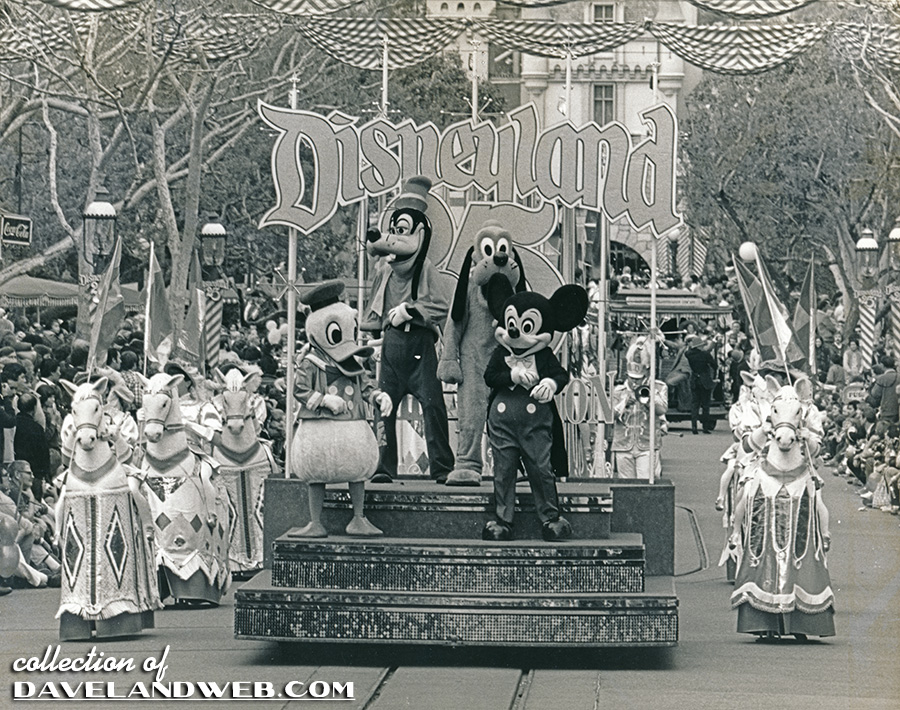 The Parade in full color, as experienced by Melinda and her family. The Can-Can dancers from the Golden Horseshoe: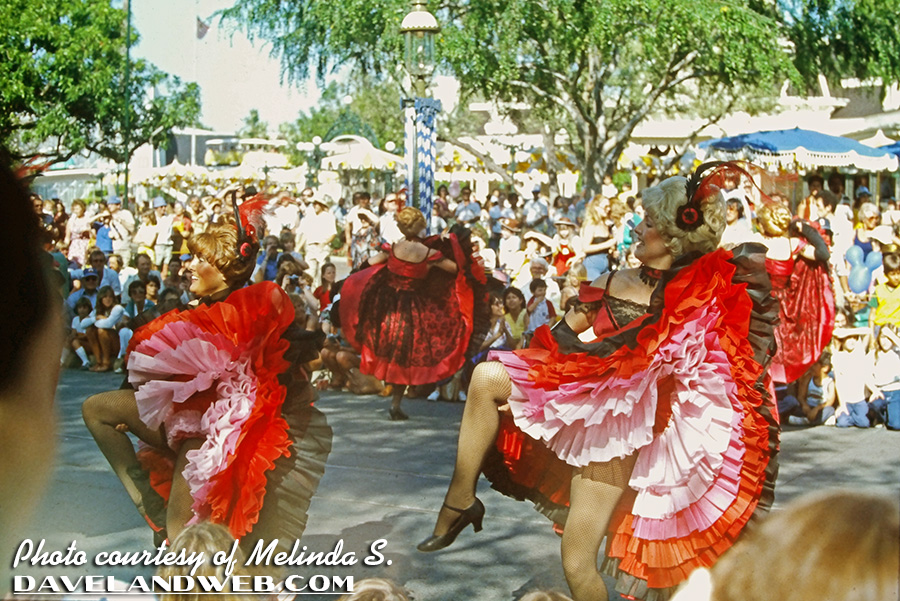 The Country Bear Jamboree!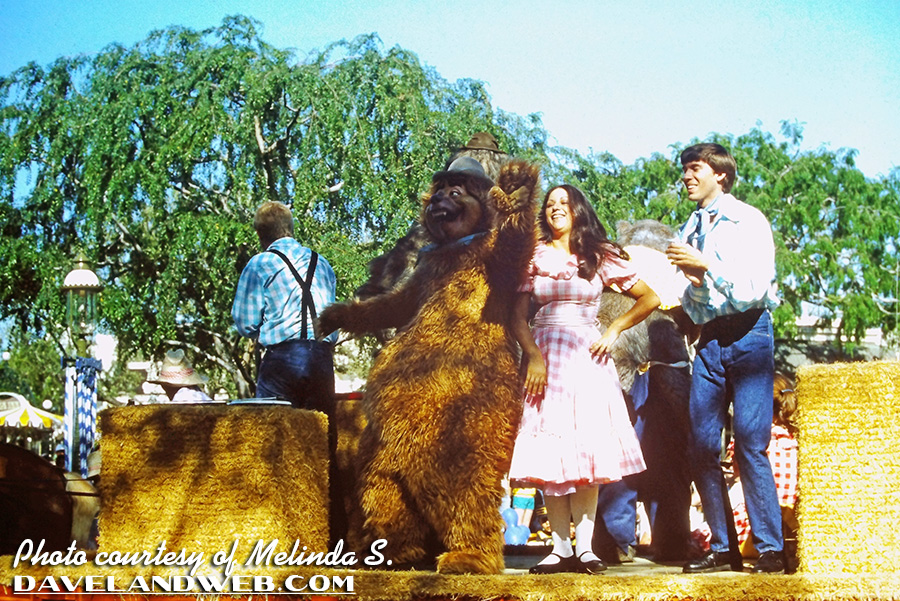 This float seems to be Tahitian Terrace themed: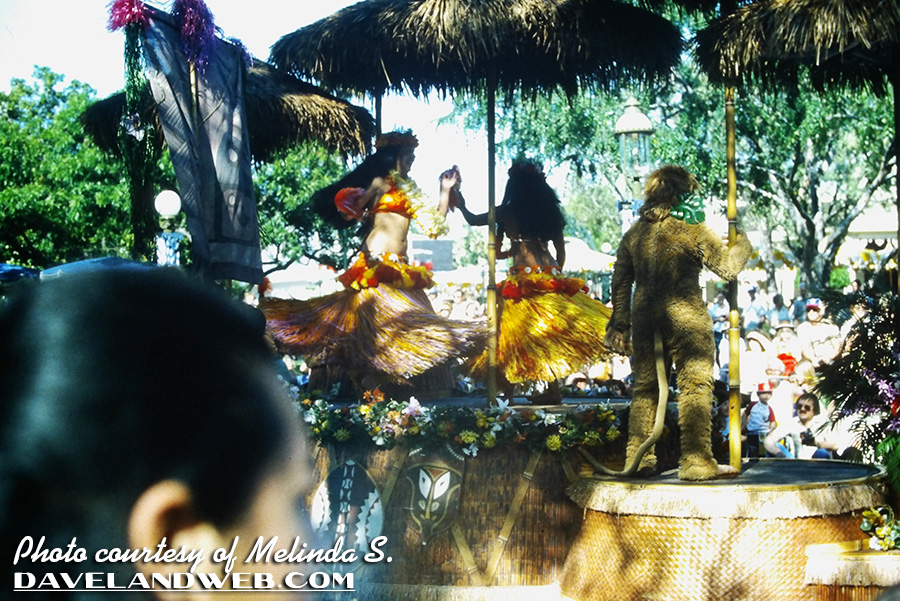 Another vantage point from my collection: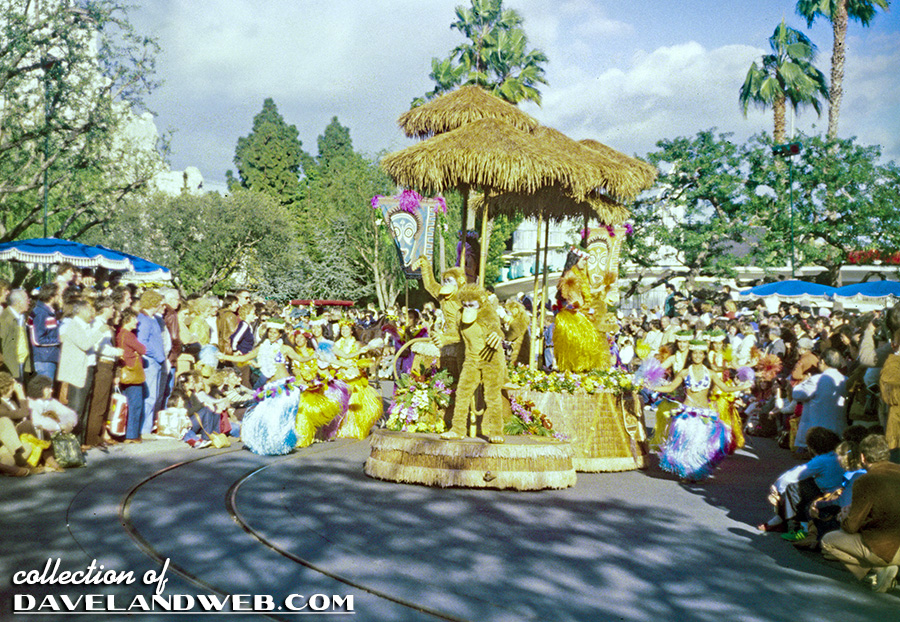 The approach of Cinderella outside the Carefree Corner (I could use that corner right now!):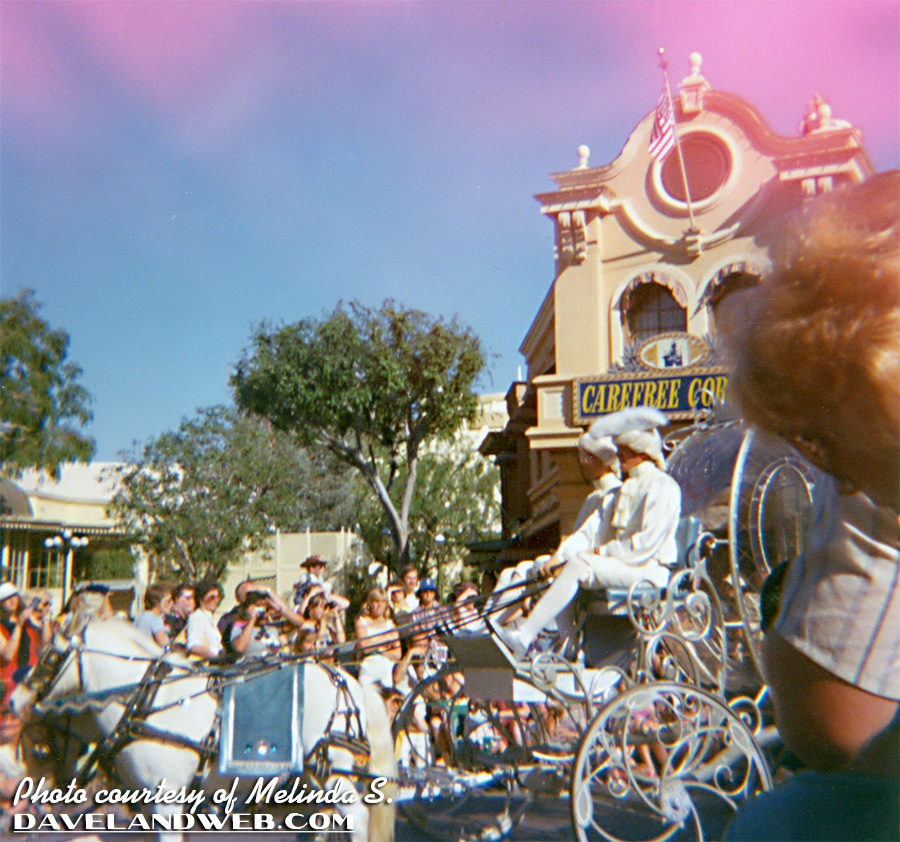 Cinderella in her coach: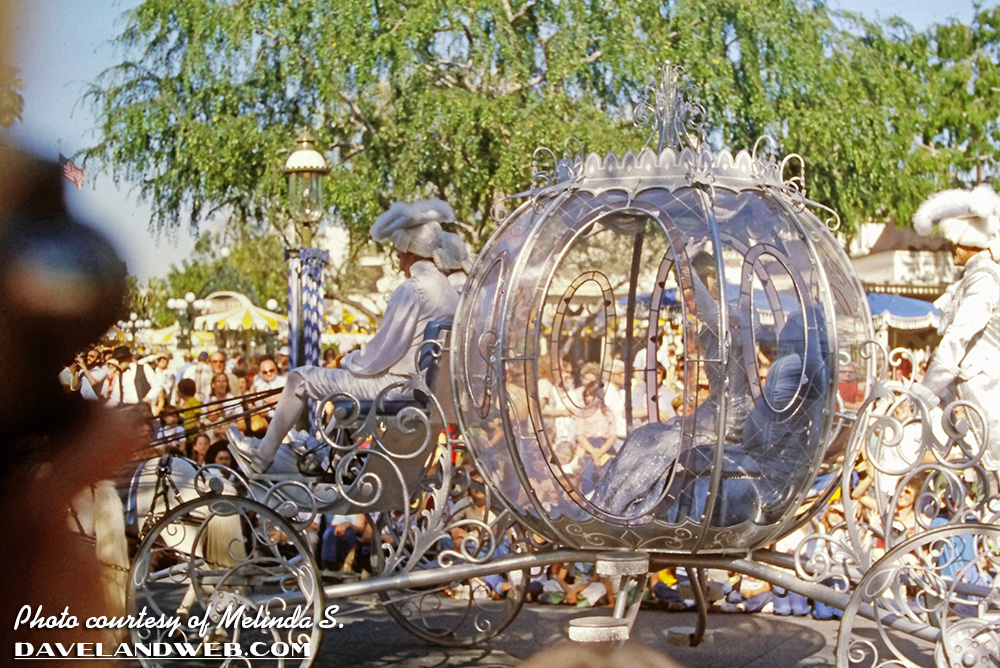 What parade would be complete without a balloon release?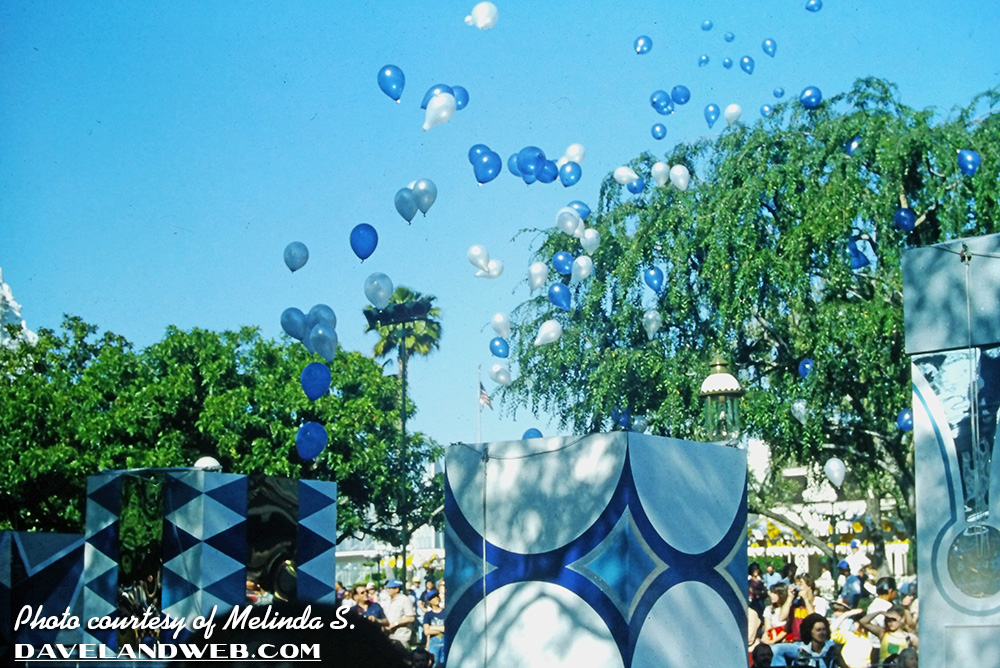 The Disneyland Band received new costumes to commemorate the Anniversary: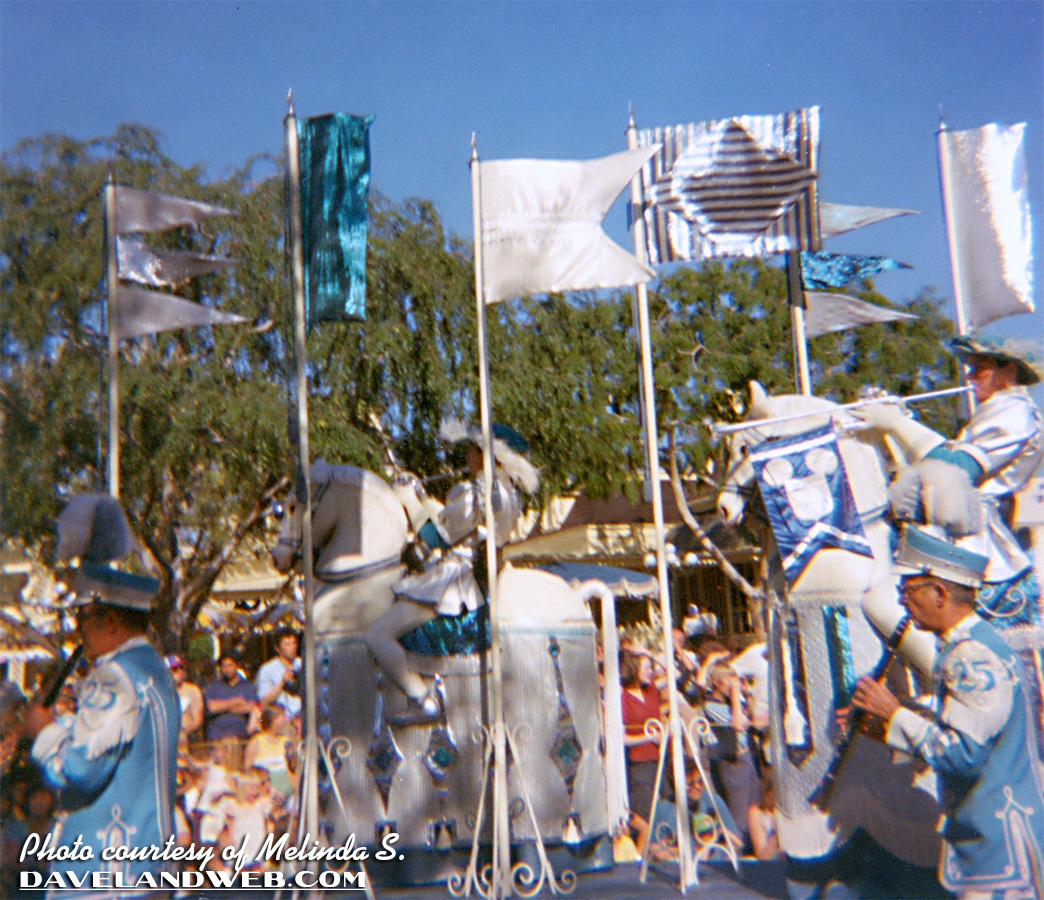 More Melinda at Disneyland to come! See more Disneyland photos at my
main website.