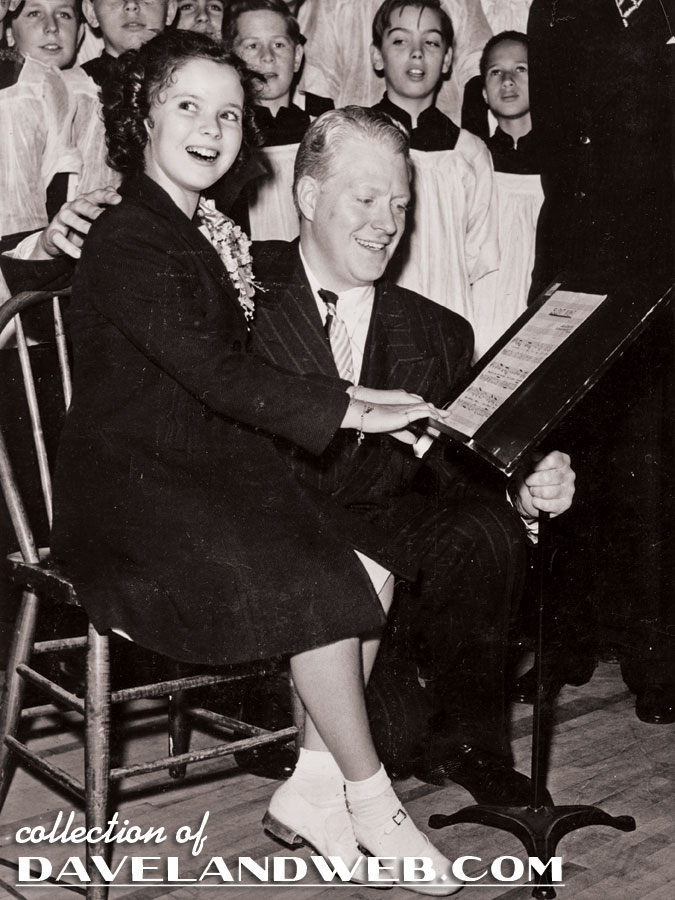 On December 24, 1939, Shirley Temple and Nelson Eddy participated in a Screen Guild Theatre radio broadcast of "The Blue Bird." Shirley's parents declined an offer of $35,000 for her to perform a radio version of "The Blue Bird" on a commercial broadcast; instead, she presented it on the Screen Guild program without payment. Fees that would ordinarily have been paid to the stars were donated to the Motion Picture Relief Fund and used for the construction and maintenance of the Motion Picture Country House. Nearly $800,000 had been contributed by the summer of 1942. For this program, Shirley sang "Someday You'll Find Your Blue Bird" and then the two performed a duet of "Silent Night."
Before the show, it would appear that Shirley signed a drumhead: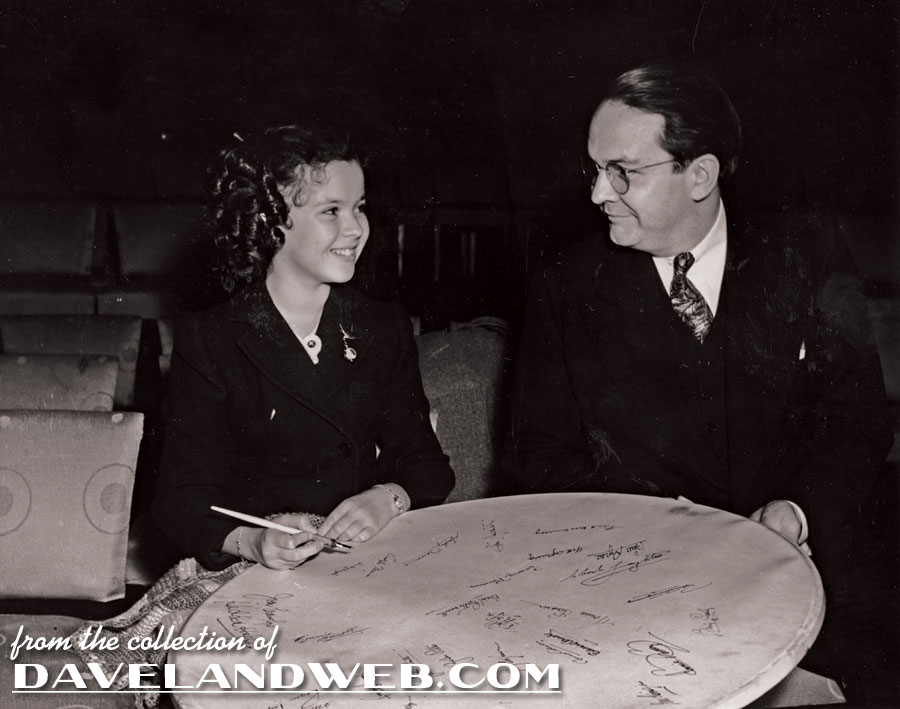 The other signatures are nothing short of stellar. In a nod to Romper Room, I see…Charles Laughton, Fred MacMurray, Norma Shearer, Lew Ayres…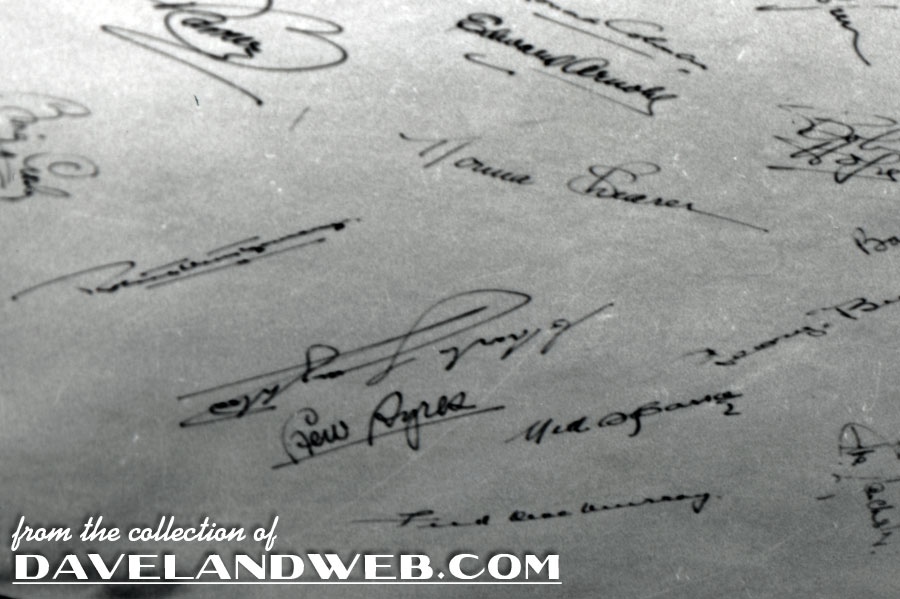 Joan Crawford, Hedda Hopper, Jimmy Stewart…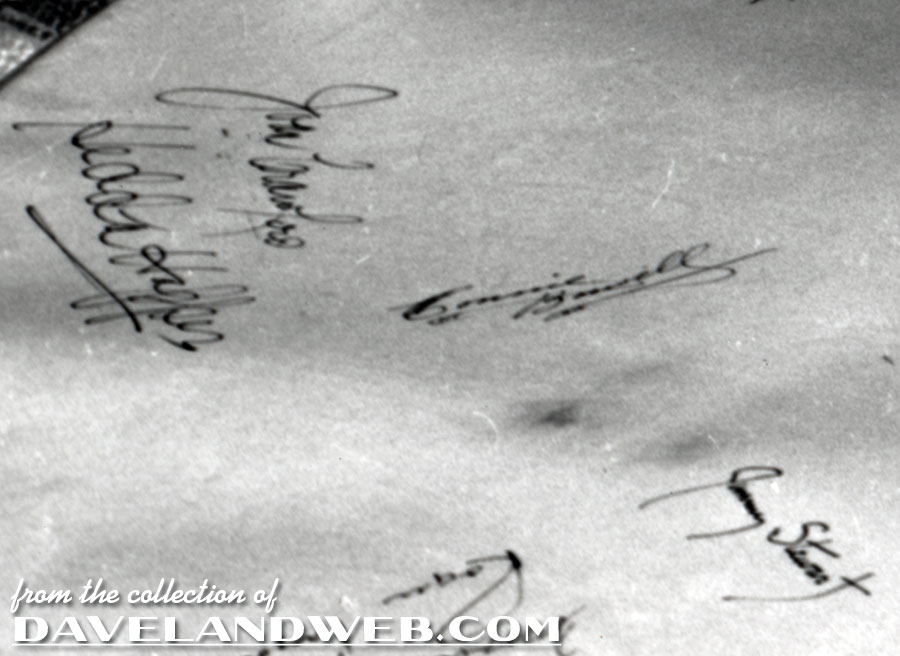 Gary Cooper, Zasu Pitts, John Conti, Bob Hope, Basil Rathbone…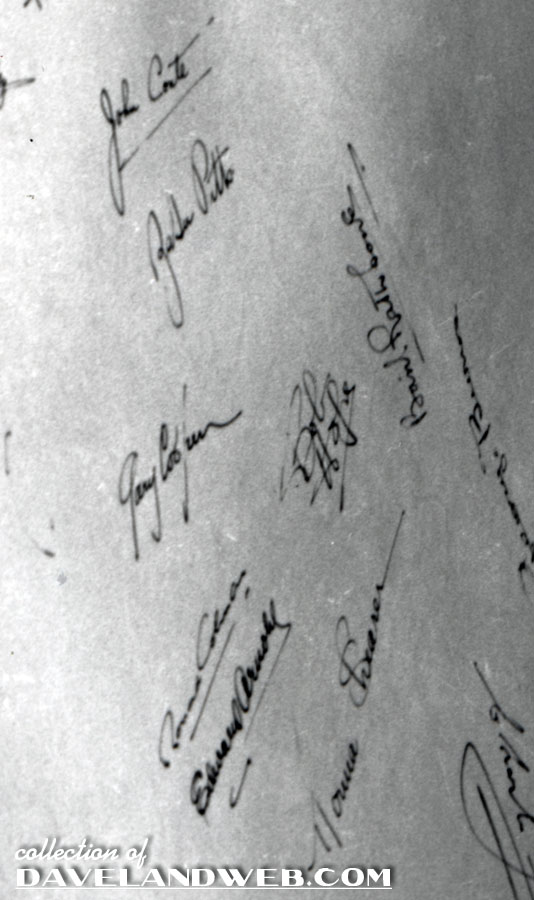 Bing Crosby…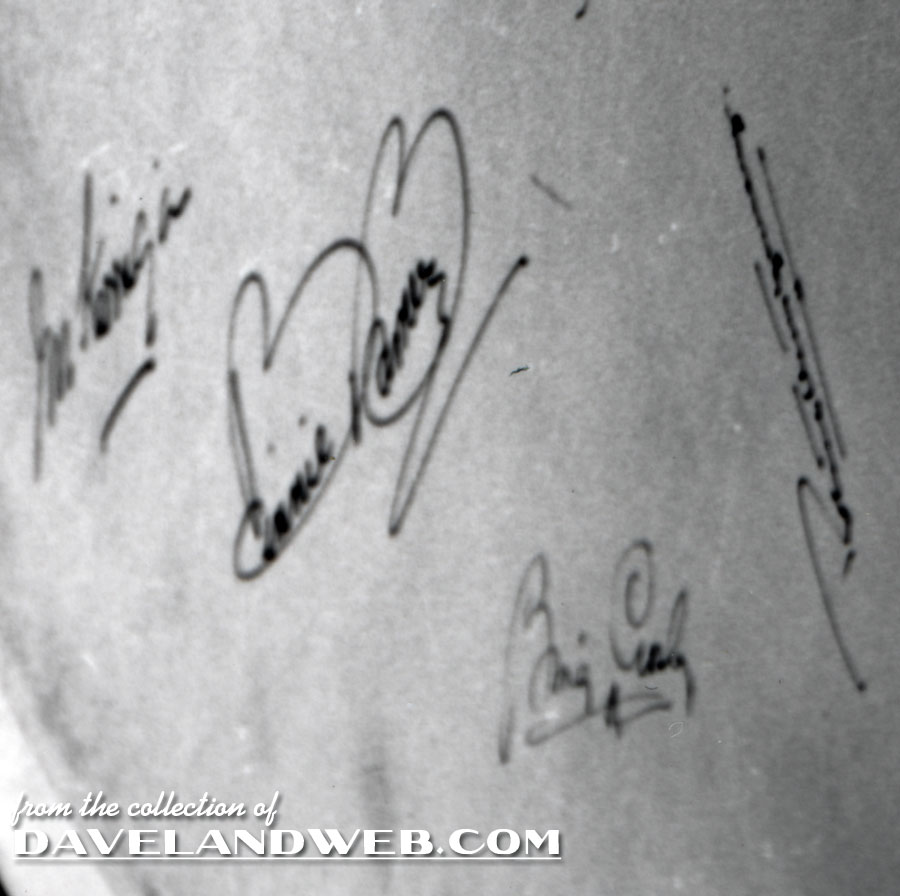 and last but definitely not least, Andy Devine, Adolphe Menjou, and Shirley herself!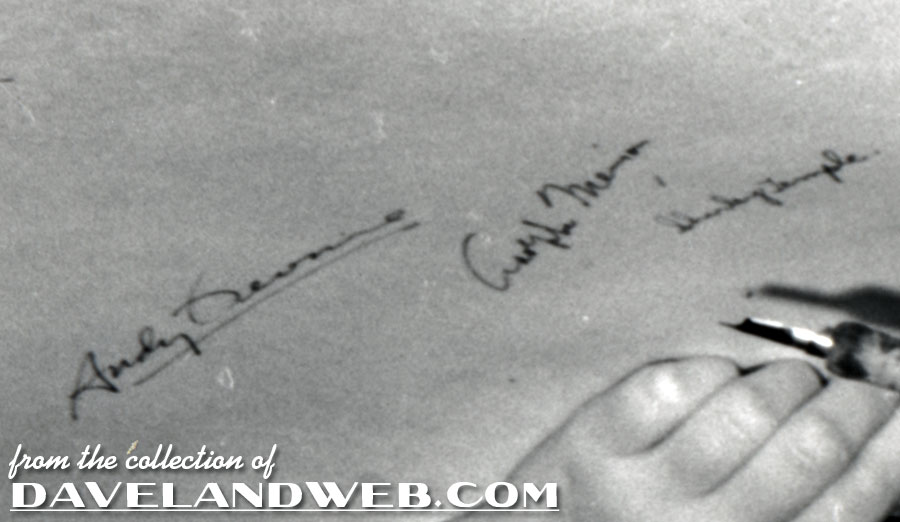 Shirley and actress Lurene Tuttle mid-performance: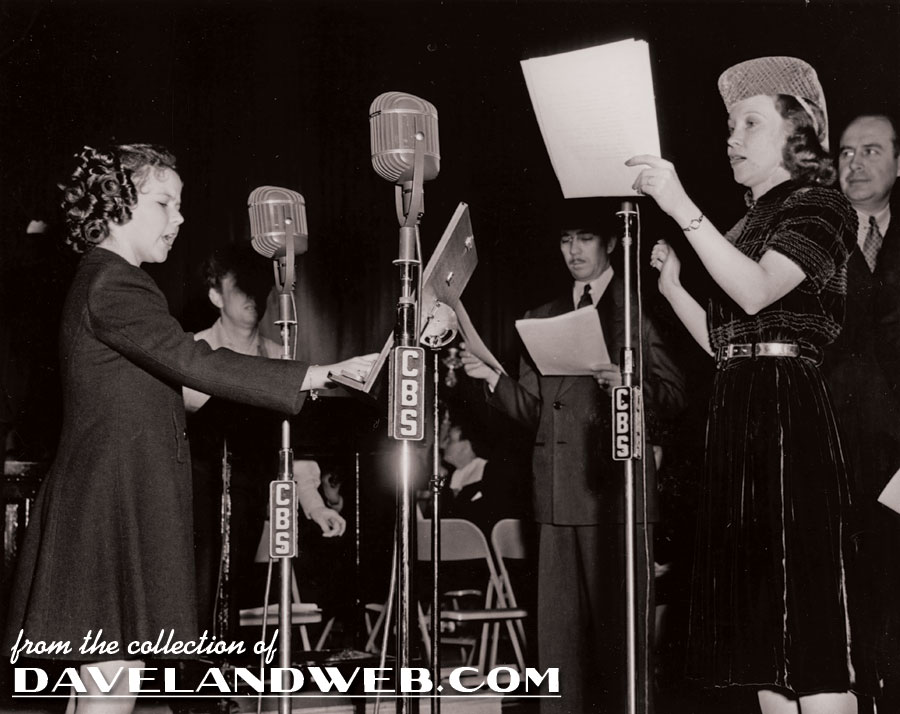 Here's a shot of Shirley with some of her costars from the program; actor Roger Pryor stands behind them. He was the host of the program.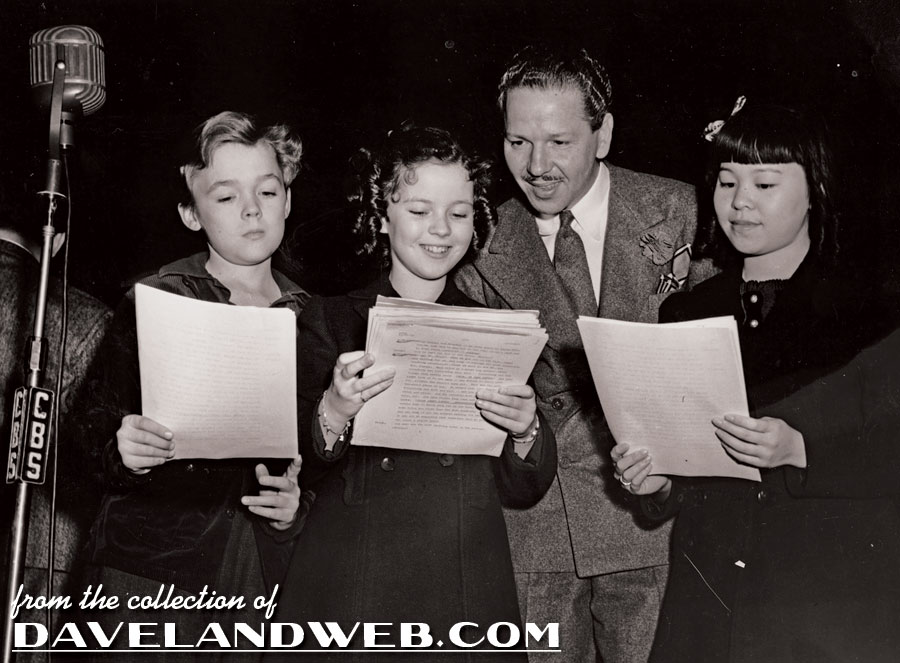 One of these days I'll take the time to attempt to transcribe her script!