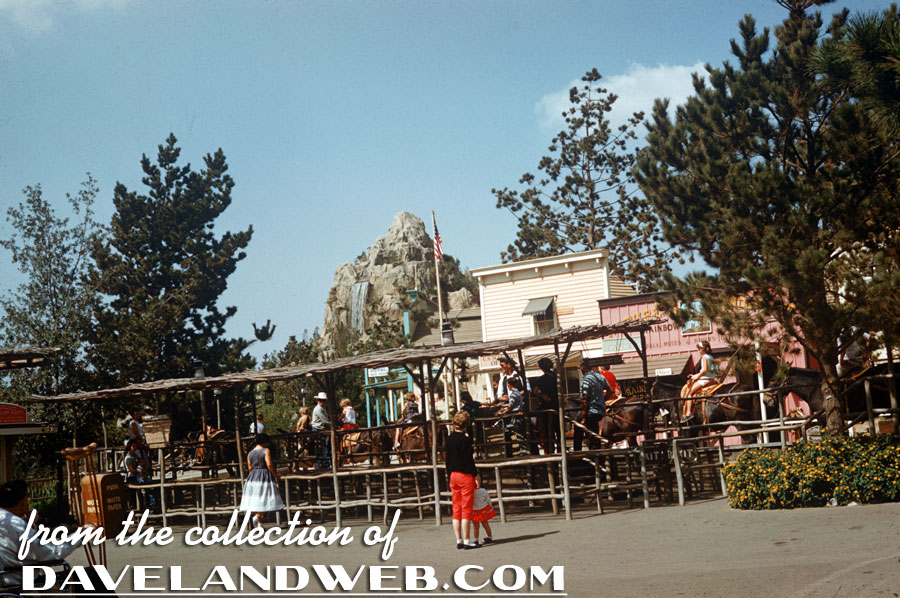 I'm all about capturing that sense of entrance, and finally I have a decent color shot of the queue for the Pack Mule attraction. Yes, these are the things I am fueled by. This October 1961 shot also captures a man sitting patiently with his crutches. Maybe he had fallen off one of the mules already.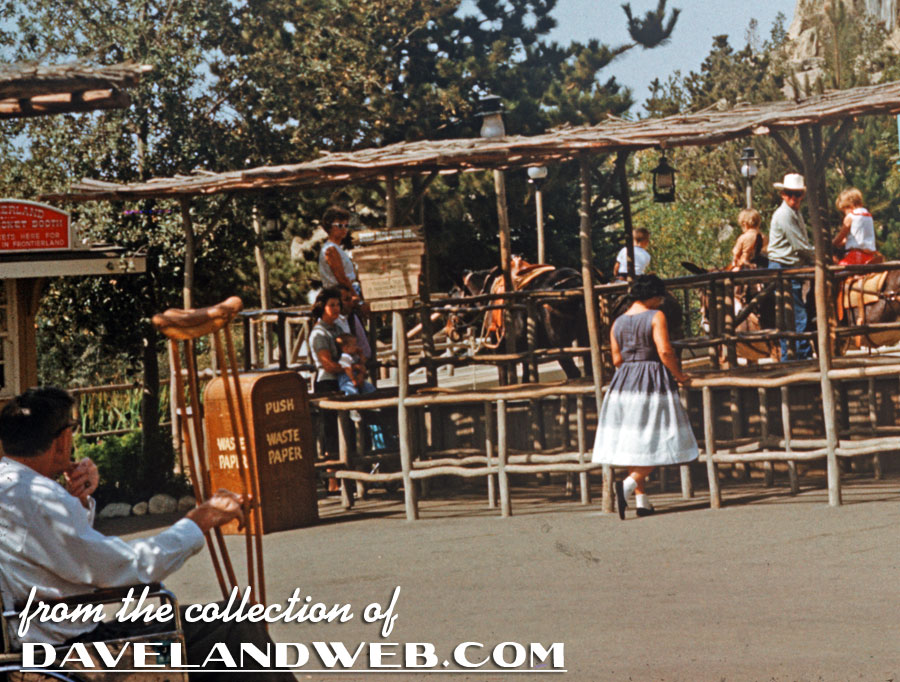 Here's the undated shot I already had in my collection. Yes, I'm all about the upgrade.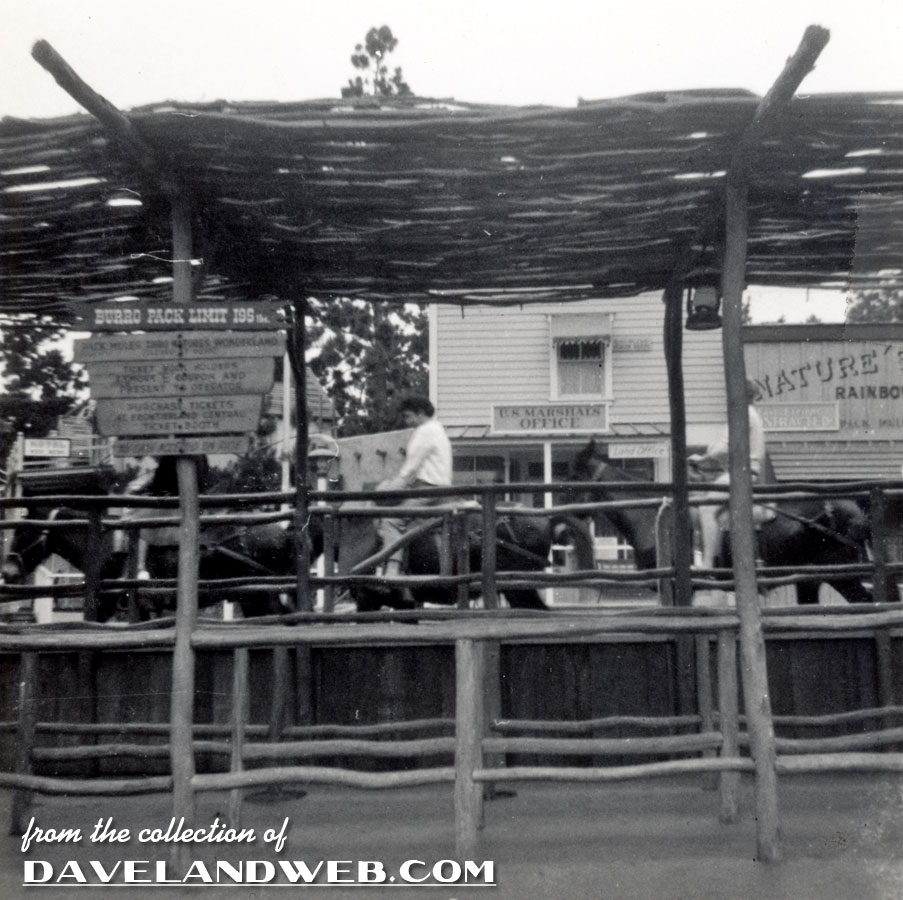 This one does give a better view of the signage though, which is also high on my priority list. I would just barely make the weight limit of 195. Good thing I skipped dessert last night.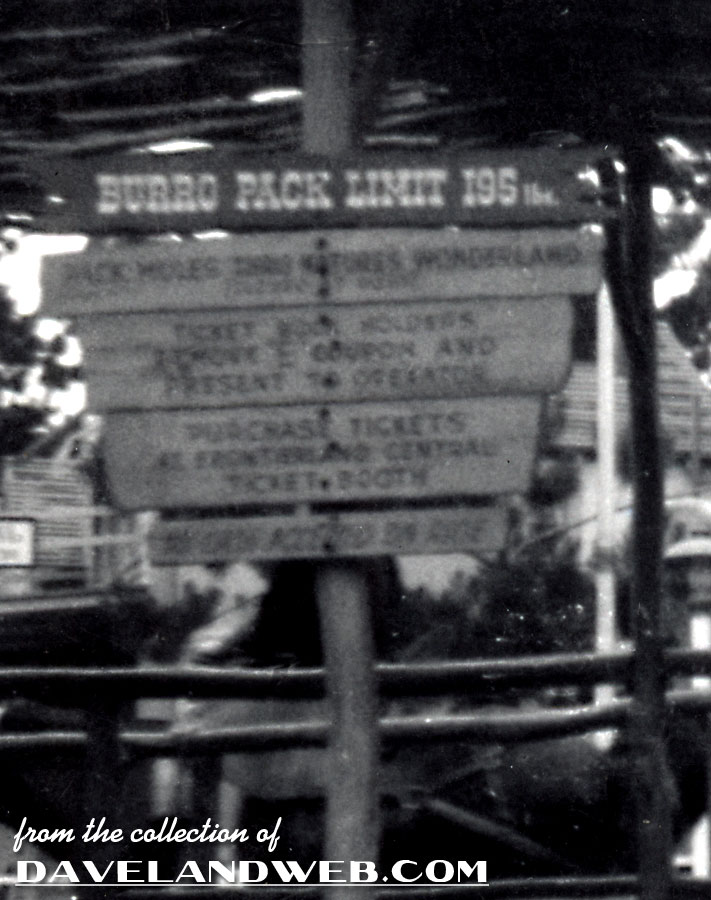 See more vintage Disneyland Pack Mule attraction photos at my
main website.