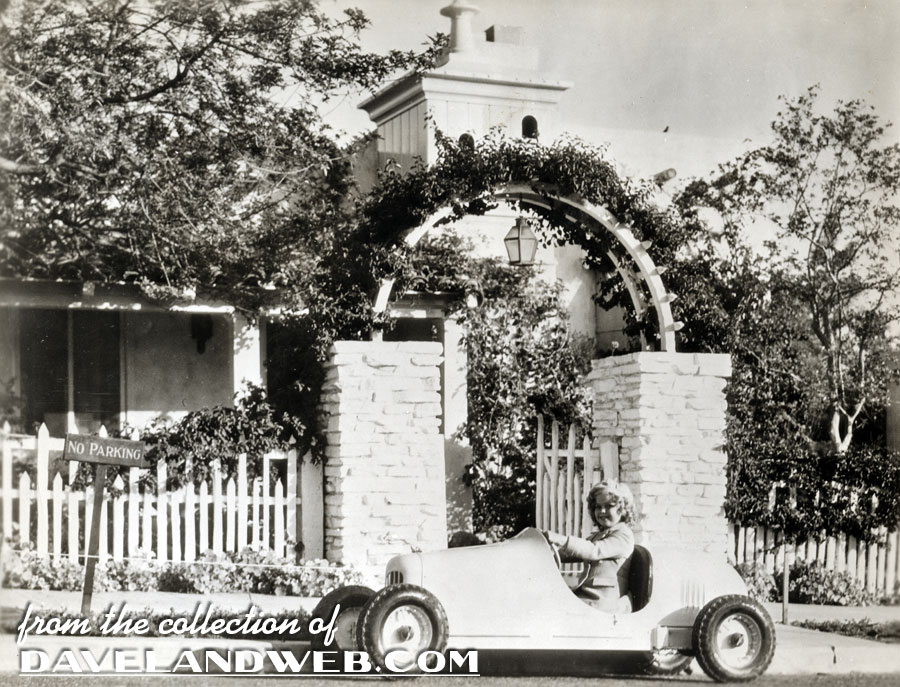 This adorable shot was taken in 1936. From the publicity caption:
SHIRLEY TEMPLE PROUDLY DISPLAYS HER OWN CAR — before her bungalow on the 20th Century-Fox lot, the famous child actress is enjoying many thrills with her midget speedster, a birthday gift from the Knickerbocker automobile works of New York and Bill Robinson, the famous tap dancer. The car is powered by single cylinder motorcycle engine with a top speed of ten miles an hour. Shirley conquered its mechanism in a single trip around the block.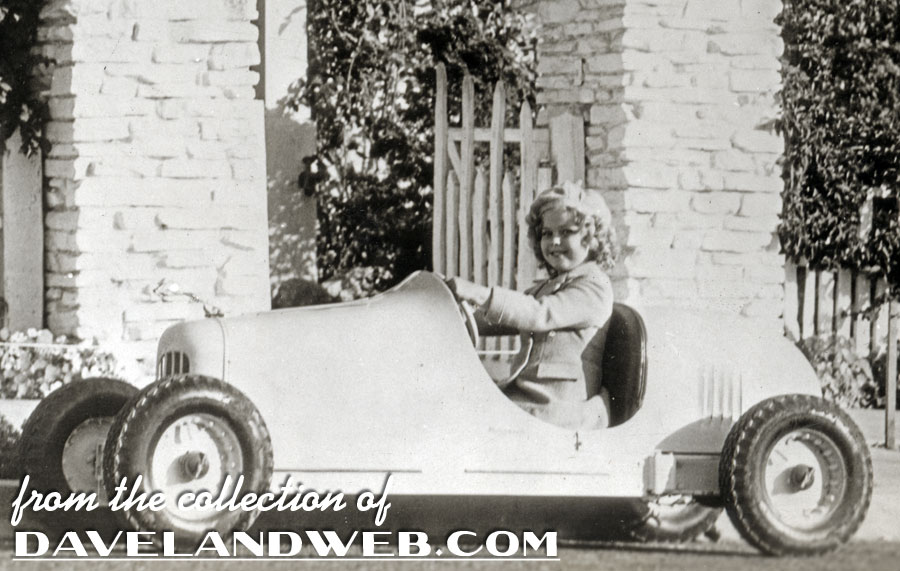 In this 1940's shot, it appears that the hood ornament had bit the dust; maybe Shirley figured out how to increase the speed over 10 mph.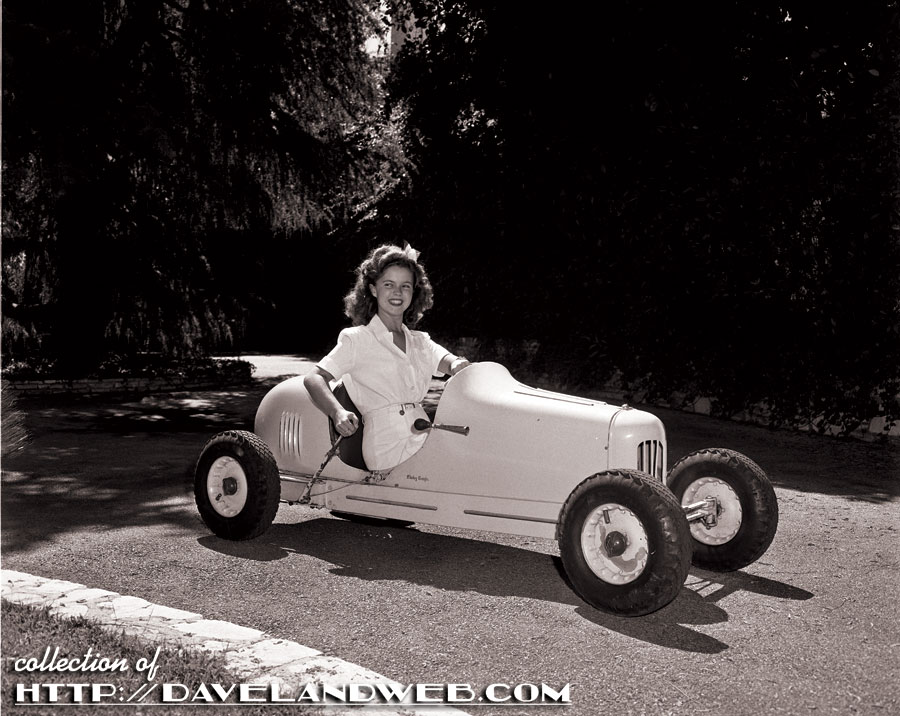 When the car came up for auction in 2015, it came with a hood ornament. Looks better with it, don't you think? Whether Shirley had a replica made or not is unknown.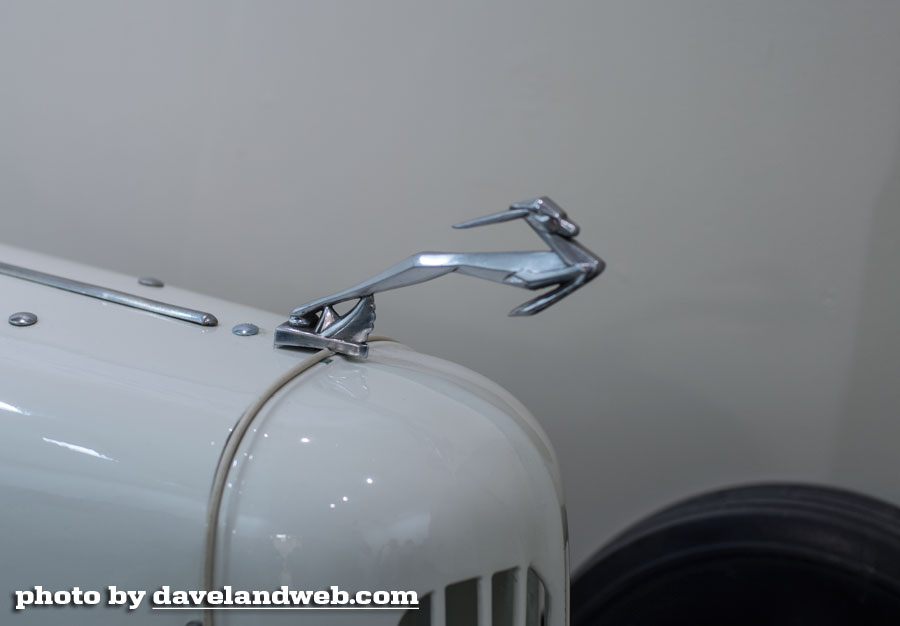 What IS known is that the car survived in better shape over the years than Shirley's Fox Bungalow.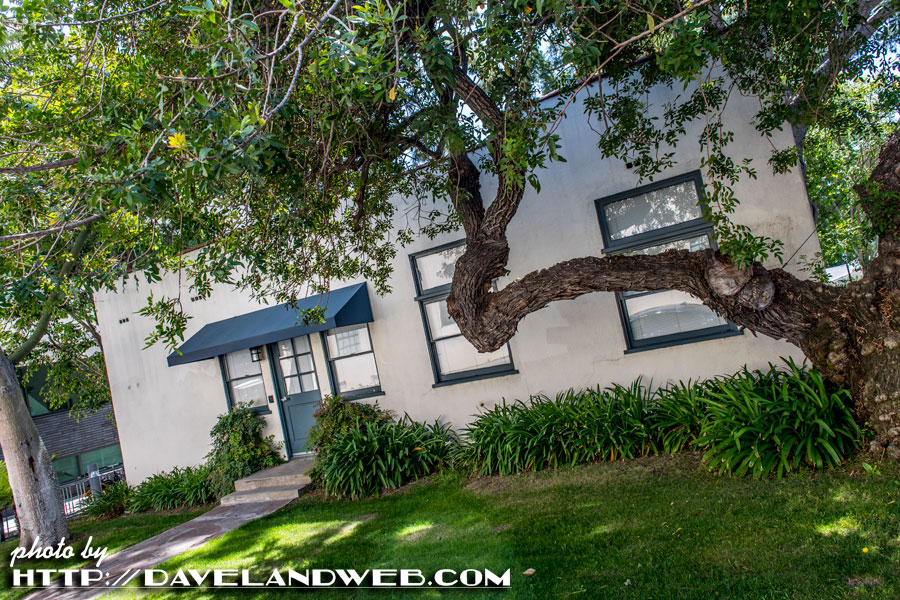 Yikes.