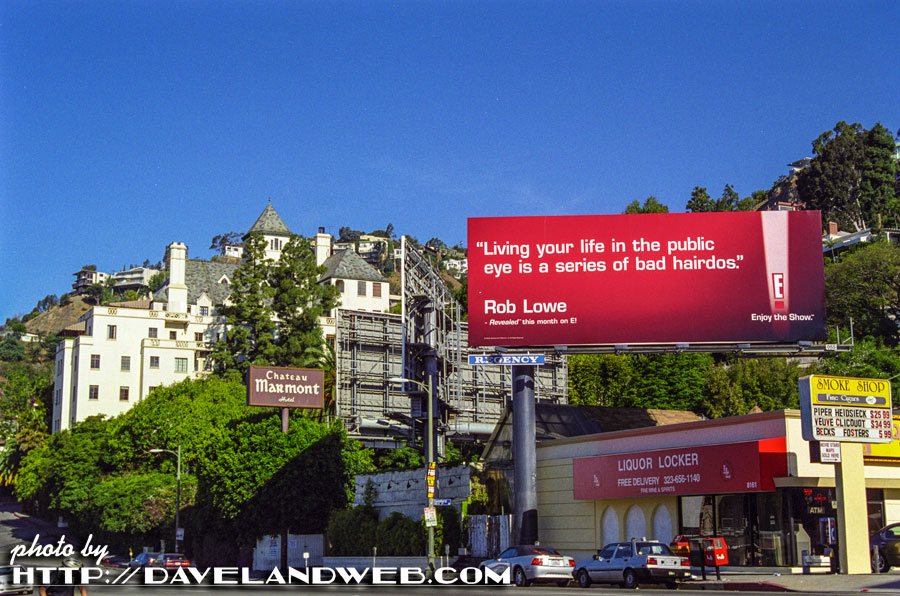 Friends texted me last week that my favorite Hollywood haunt (and one of my favorite places on earth), The Chateau Marmont, is about to become a private members-only club. I had mixed emotions, beginning with surprise, followed by sadness at the "loss," a flood of memories, and then finally gratitude that I had been able to experience (quite extensively) this legendary hotel.
At approximately sixty rooms, the size was not overwhelming. The staff remembered me every time and felt more like friends than anything else. It was nice to see the same faces each visit.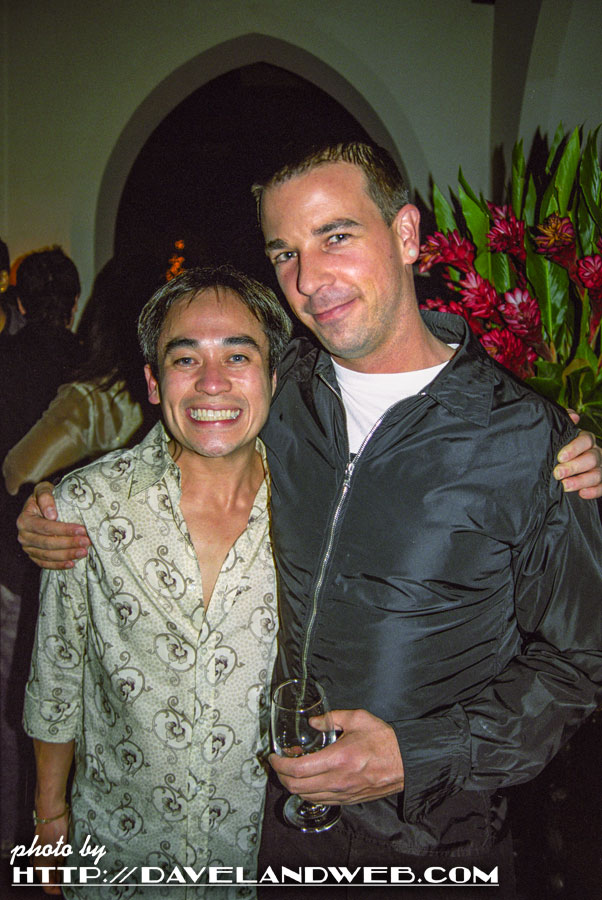 Benedict and Tony (above) always took care of me, typically upgrading my room, like that time Bungalow 1 was empty and they moved me there for one night just so I could experience it. I was on the phone with local friends immediately who stopped by for an impromptu party.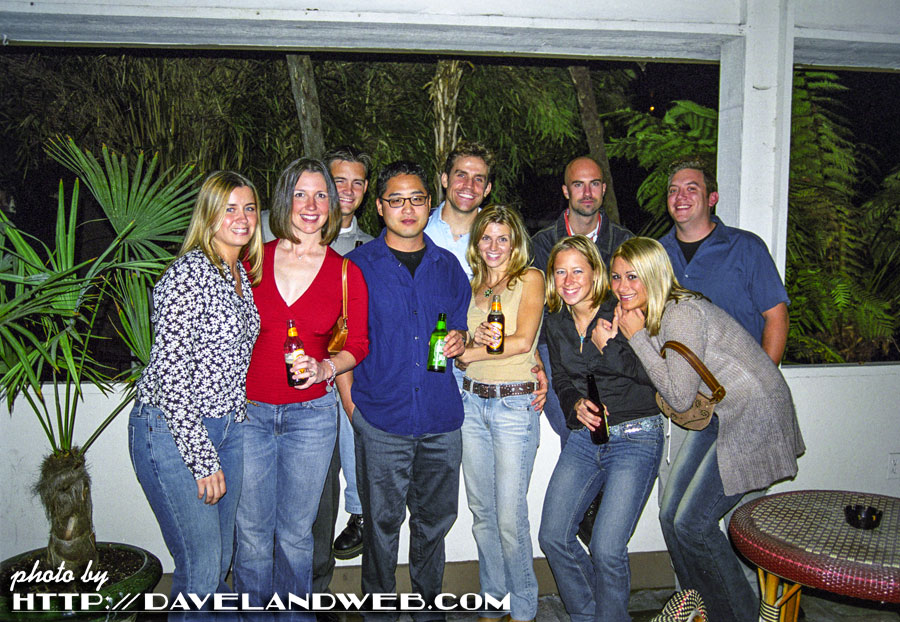 Many years later, I would turn 50 in the same Bungalow: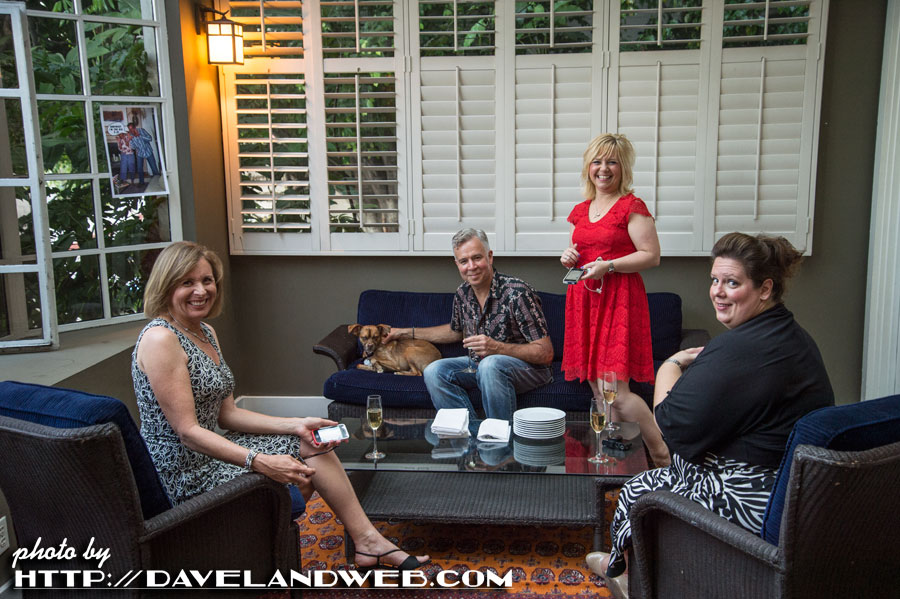 Almost had to call the fire department. That's a lot of flame.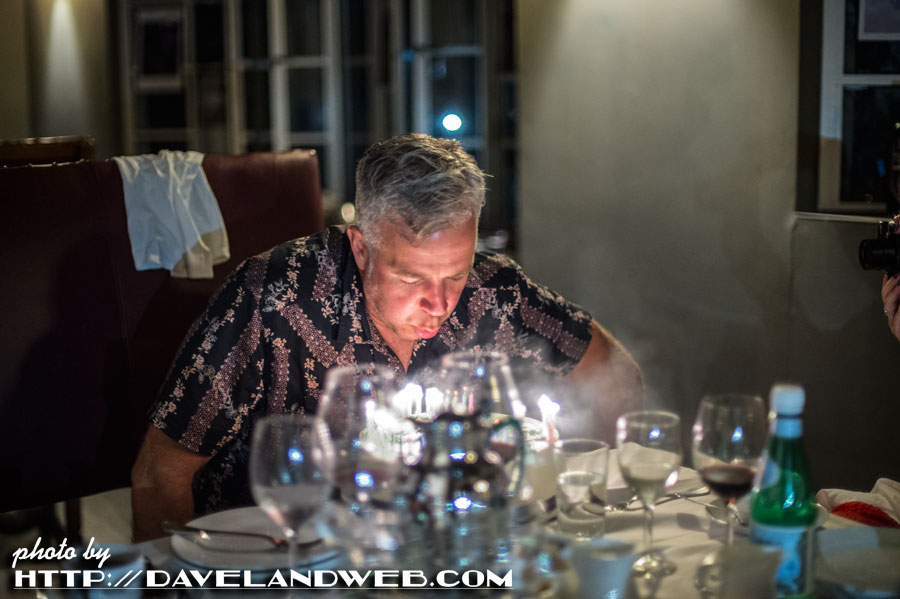 Romulo, the waiter (below right), was a memorable part of the Chateau. Frequently during his late-night shift he would serenade the guests by singing and playing guitar. They may have preferred to get served their meals, but it was this kind of quirky charm that made the Chateau so endearing (and addictive) to me.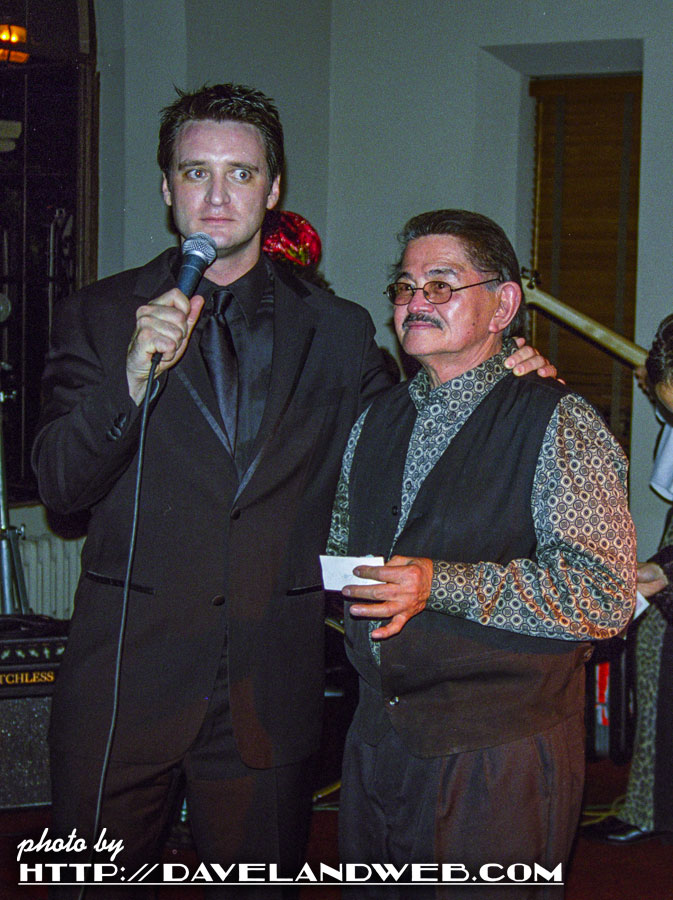 The guests were a mix from all walks of life: artists, actors, rockers, the international set, those wanting to get their groove on in private, old Hollywood, new Hollywood, and just little old me, who felt a kinship to all of them. The serendipity of meeting random people during my stay was awesome, as were the experiences that developed from those chance meetings. Some of those happened during my early morning swims.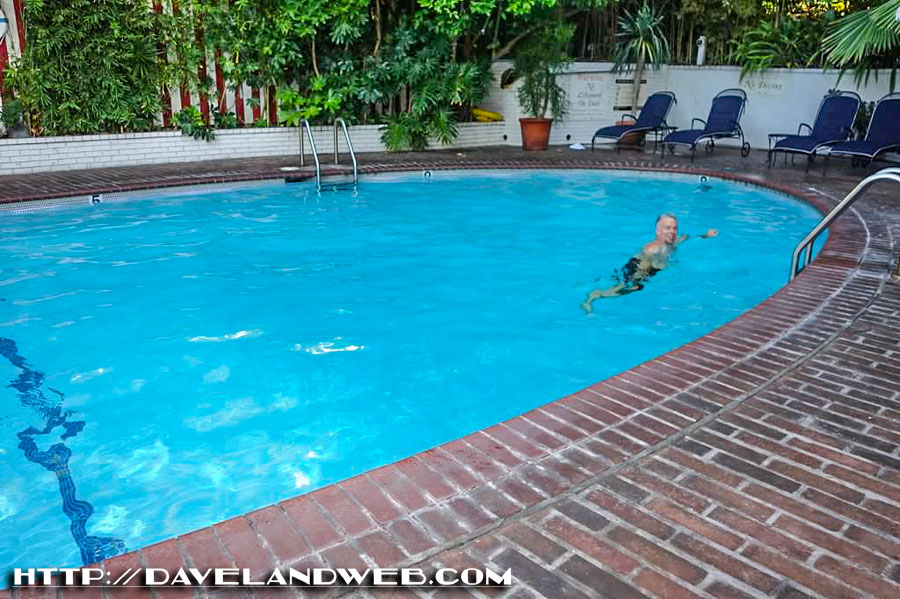 That was one of my favorite times when the hotel was quiet and you could see the remnants around the pool of the debauchery from the night before. This shot says it all…or at least gives a general idea: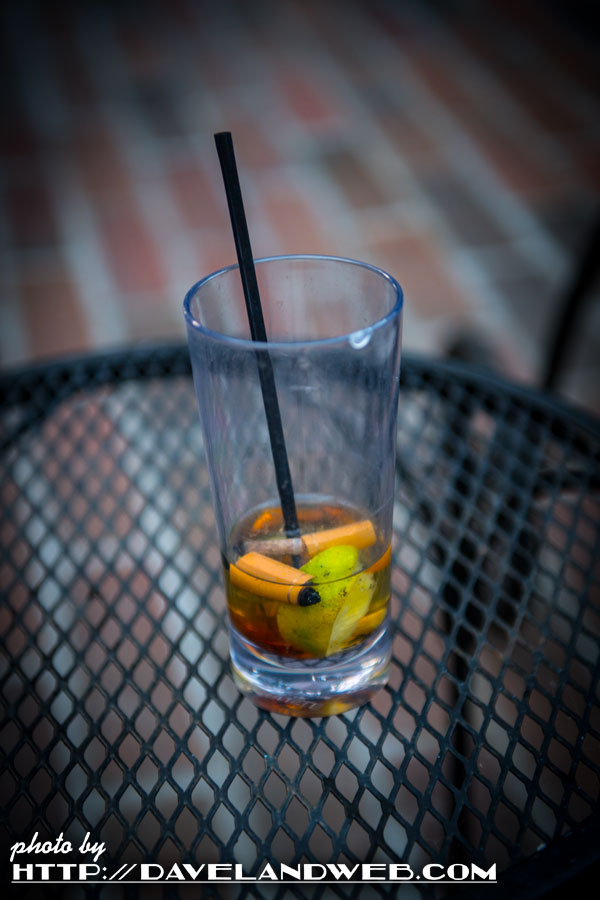 The Chateau was the setting for so many memorable celebrations and reunions with friends from out of town. Typically I would have them fly into LAX and meet me at the Chateau instead of San Diego. Nobody ever complained, either! Well, in this case, it was more about me not putting the camera down than anything else. Back in the days when I still used a film camera...and a flash! Horrors!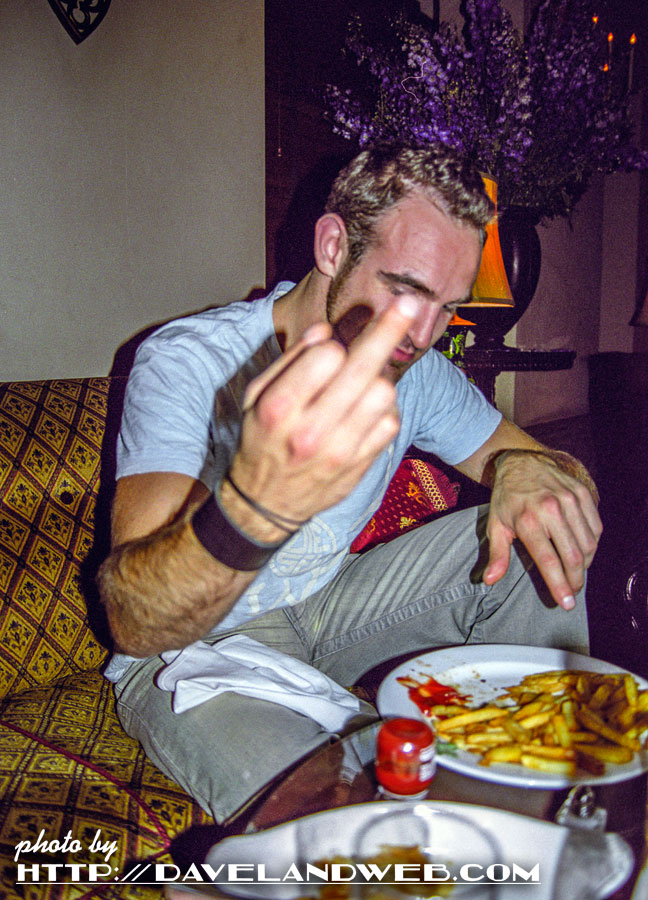 I'll miss this painting in the lobby staircase. I couldn't tell you who painted it and I surely wouldn't want it in my house, but it just seemed to fit this place. How many times did I walk by it and pass a Hollywood legend along the way? Countless.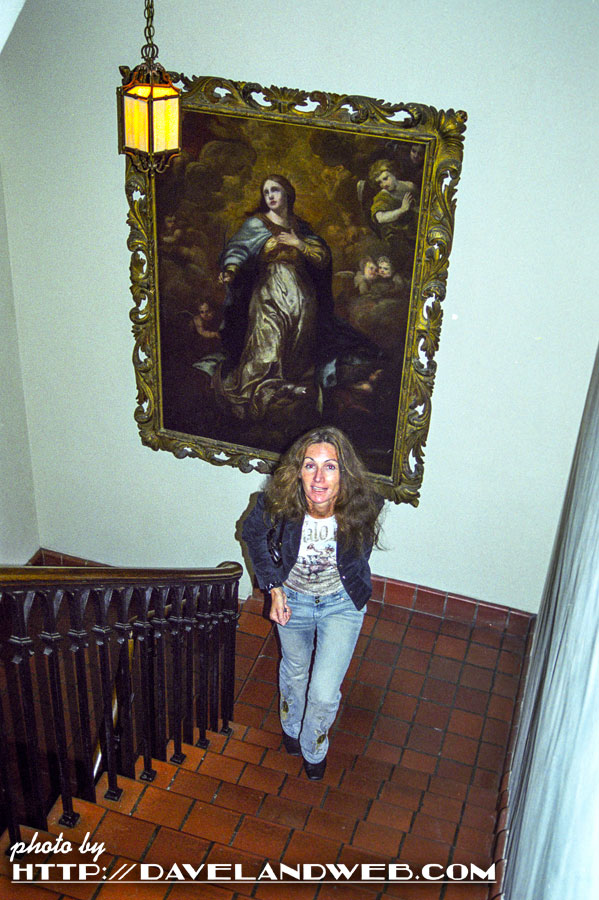 The hotel had great views from the many balconies that were accessible from the hallways...until the place began getting a lot of notorious media attention (thanks, Lindsay Lohan) and the doors were promptly locked.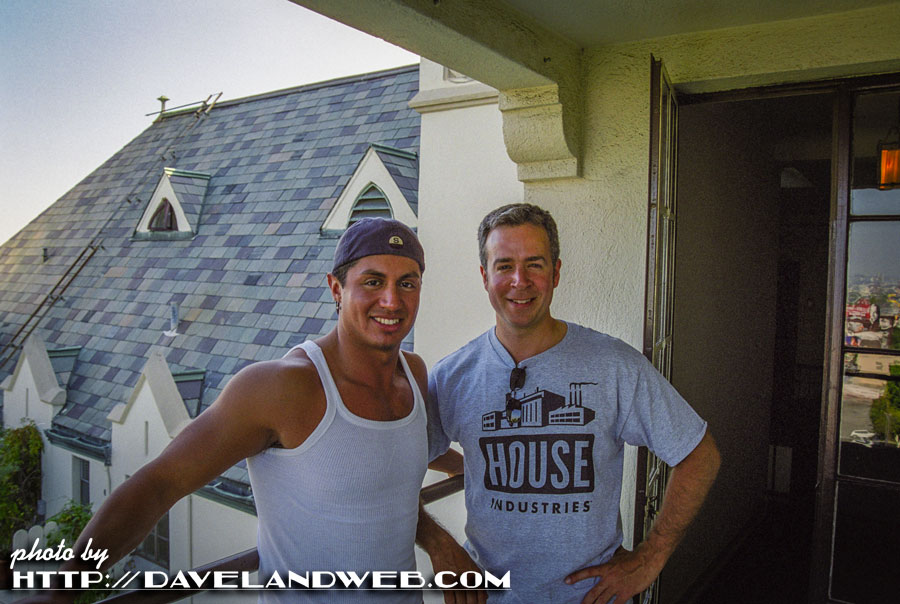 Something about this place just really helped me to disconnect and relax. Not sure what it was, but I always felt like I could breathe and recharge during my stay. Also a great place to hang with friends, whatever time of the day it was, as there was always something going on at the Chateau.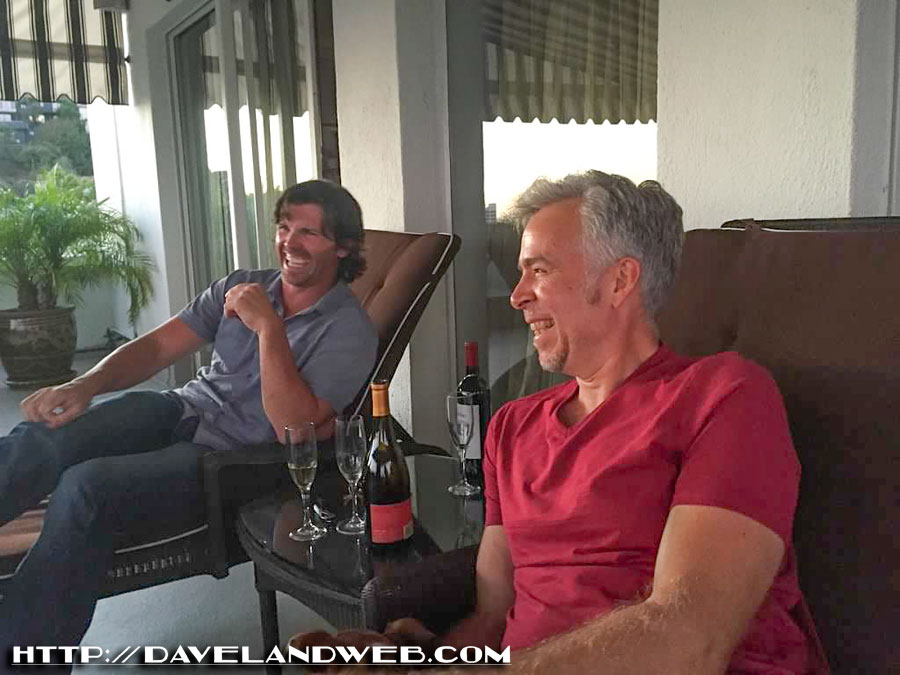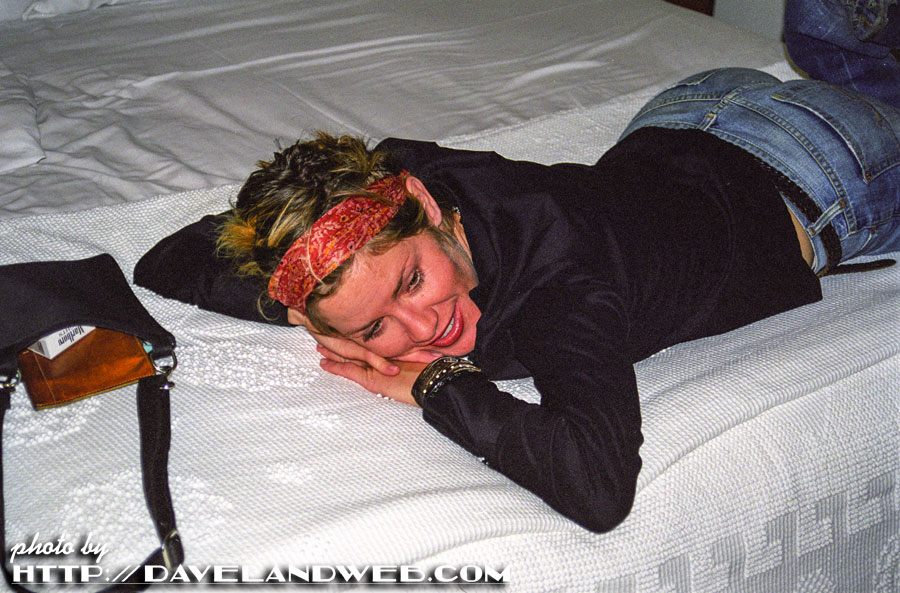 While it feels like I'm losing a friend and part of my history, the fact is that the hotel had been slowly changing/evolving since my first visit of many starting back in 2001. Initially, Balazs' team did a masterful job of cleaning up the rundown hotel while still giving it an authentic historic feel. If "shabby bohemian chic" was a thing, The Chateau Marmont had it mastered. The style was simple yet ecclectic, with a mix of period antiques and newer custom-made furnishings. I felt like I'd died and gone to heaven. I initially noticed the new "more is more" aesthetic in the beloved formal dining room. How it looked when I first began staying there: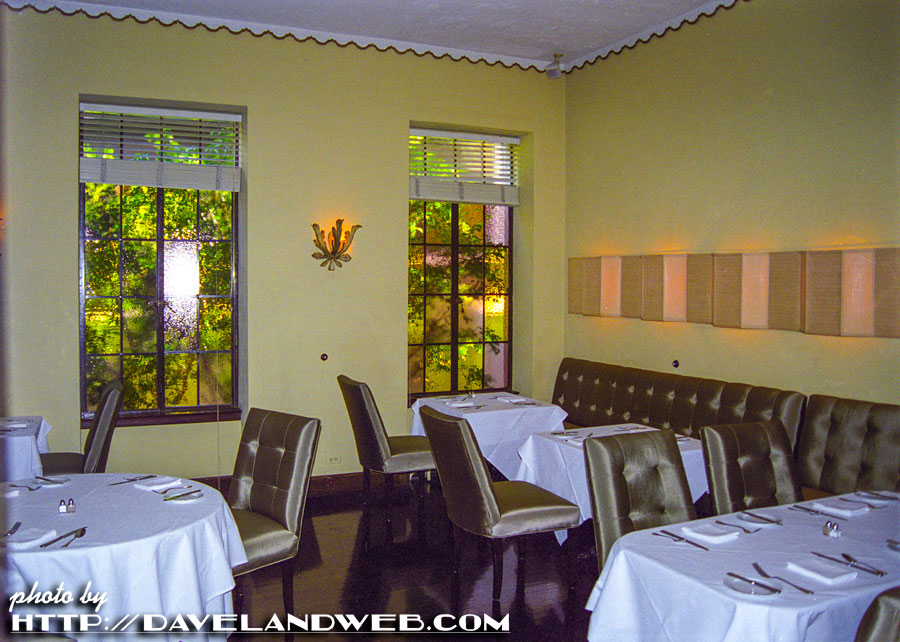 …and now:
My favorite "public" gathering space of the hotel is what I call the living room. I loved sitting back on the overstuffed couches and chairs, eating a meal (especially the bacon for breakfast and the bolognese for dinner), chatting with the staff, and watching the parade of diverse guests that populated the hotel. For an introvert who likes to watch and observe, this particular area was nirvana for me.
You never knew who might try to tinkle the ivories of the Chateau's piano; this was one of my student workers when a group of us had lunch on the patio that day.
A very special occasion, and not just because Willis was there. BTW: The Chateau Marmont is the ONLY hotel Willis has stayed at. I haven't asked him what he thinks about not being able to eat their bacon or lift his leg in front of John Belushi's bungalow anymore.
And the rooms? Each one holds a unique history and decorative story, including (sigh) vintage tile.
A photo from that one (and only) time I invited my mom out to the Chateau for Thanksgiving. "Is the bathroom tile dirty or just old?" I bit my tongue a lot that weekend. The Chateau is not for everyone…which is why I liked it!
Willis loved it though, and that's all that matters.
A perfect place for photo shoots, with no end of interesting decor, nooks, and crannies.
And that beautiful courtyard patio.
Once an open green space with a smattering of small tables, perfect for breakfast, lunch, or a candlelight dinner…
it morphed into a different kind of green for the hotel (ROI, people!).
Another favorite place to sit, relax, and stare from back in the more tranquil days of the hotel:
Even the pool succumbed to over-development. Before:
After. Bamboo be gone, as another seating ($$) area is squeezed into what little available space the property can yield.
Balazs added the attic gym to the hotel which stayed just as quirky as the day I first "discovered" it after I'd been staying there for a few years.
Yes, I will miss the special celebrations with dear friends…
the bacon…
the bolognese…
and Sunday night's fried chicken:
What the Chateau Marmont is becoming is not what I fell in love with, so the sting of not being able to afford its new incarnation is not so painful. That version of the Chateau will continue to live on through the memories created by the people that have stayed within its legendary walls.