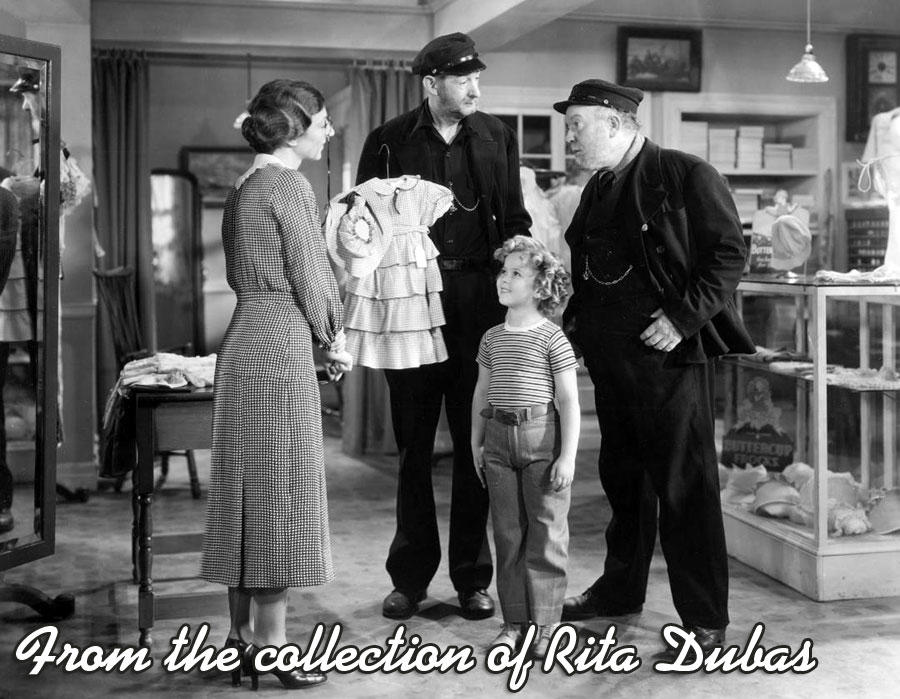 In the 1936 movie "Captain January," Guy Kibbee's character takes Shirley shopping for a new dress so that she can look her best for her school examination. However, the poor guy has no money and has to borrow it from the local widow to pay for it.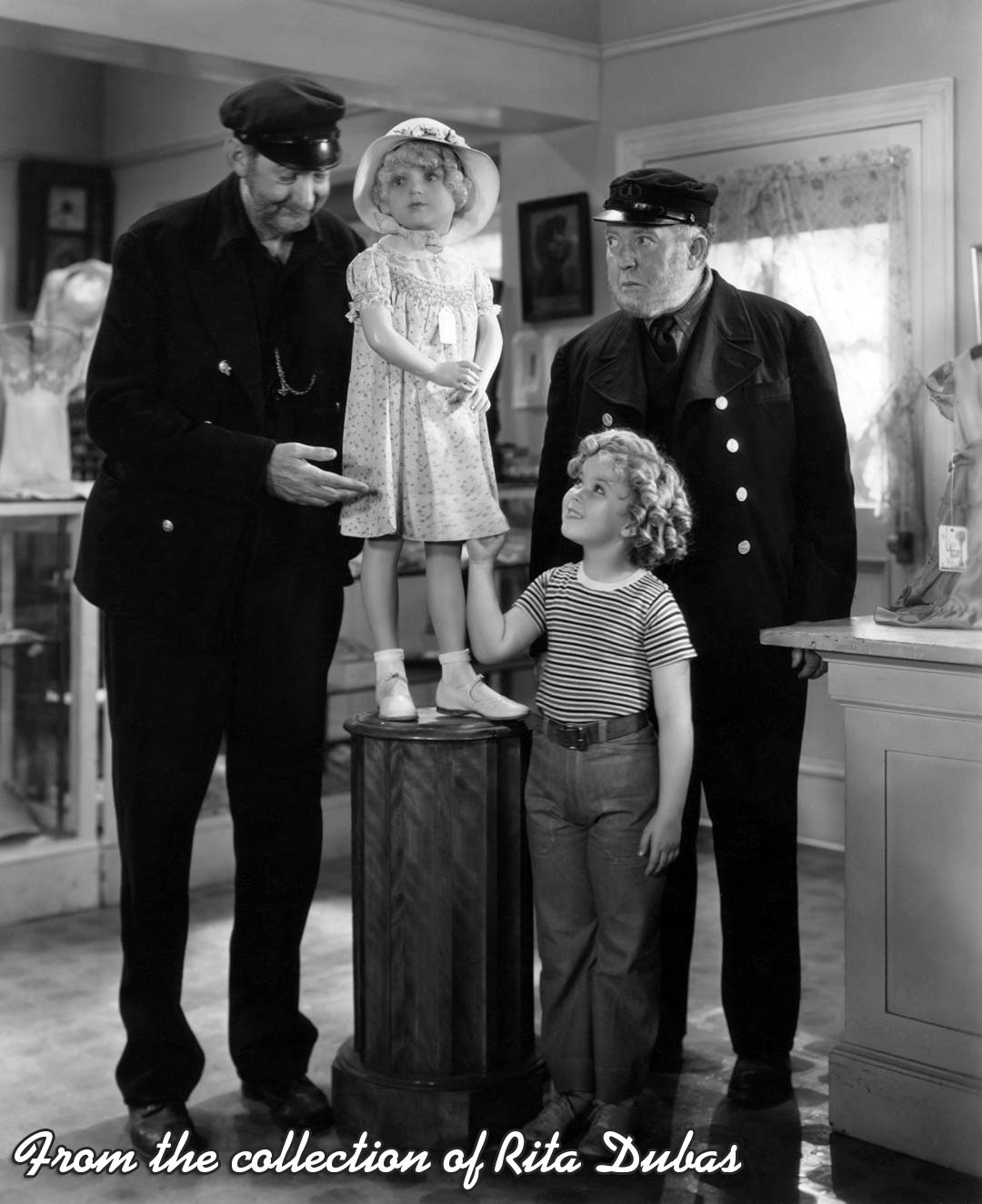 How'd he do? Obviously not too bad, as you can see in this publicity still where Shirley is wearing the dress. FYI: of course she passed the exam with flying colors, too!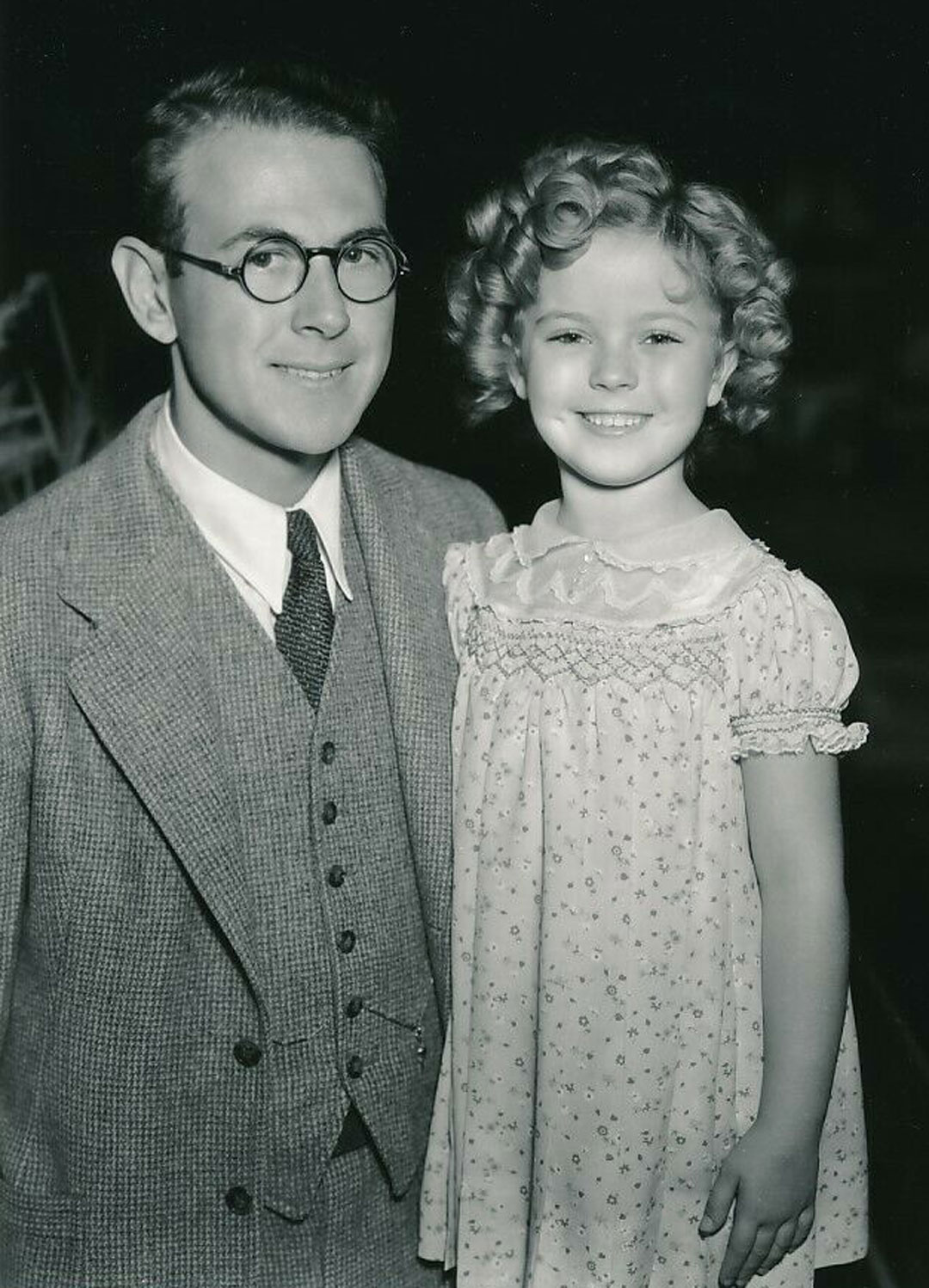 The dress was also copied by the Ideal Toy Company and sold with the ever popular 1930's Shirley Temple dolls.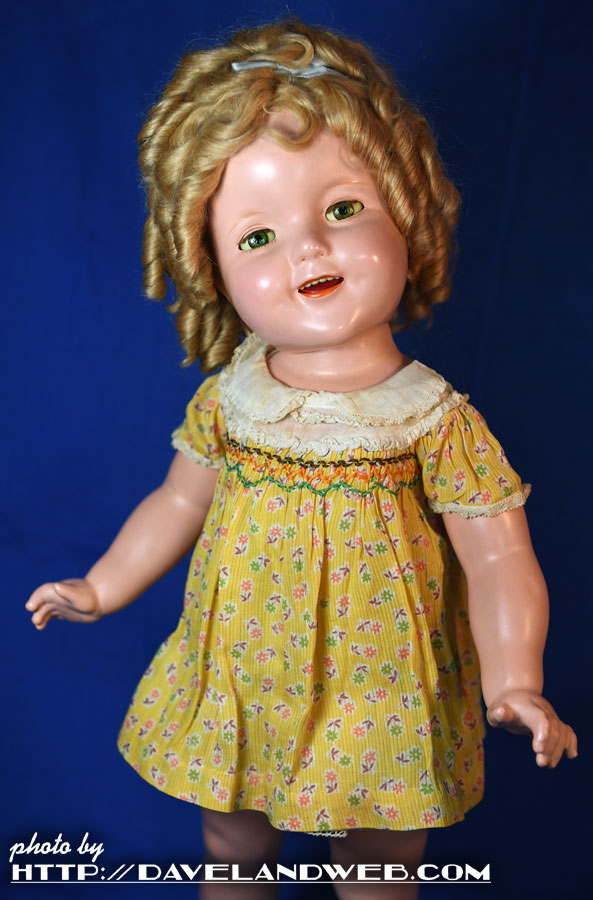 Six years later in "Miss Annie Rooney," Kibbee plays Shirley's grandfather. It's like déjà vu all over again. Shirley needs a dress for her society debut at her boyfriend's birthday party, and poor Guy...hardly any money. He has to pay for the dress with money from his pension fund. Was it worth it?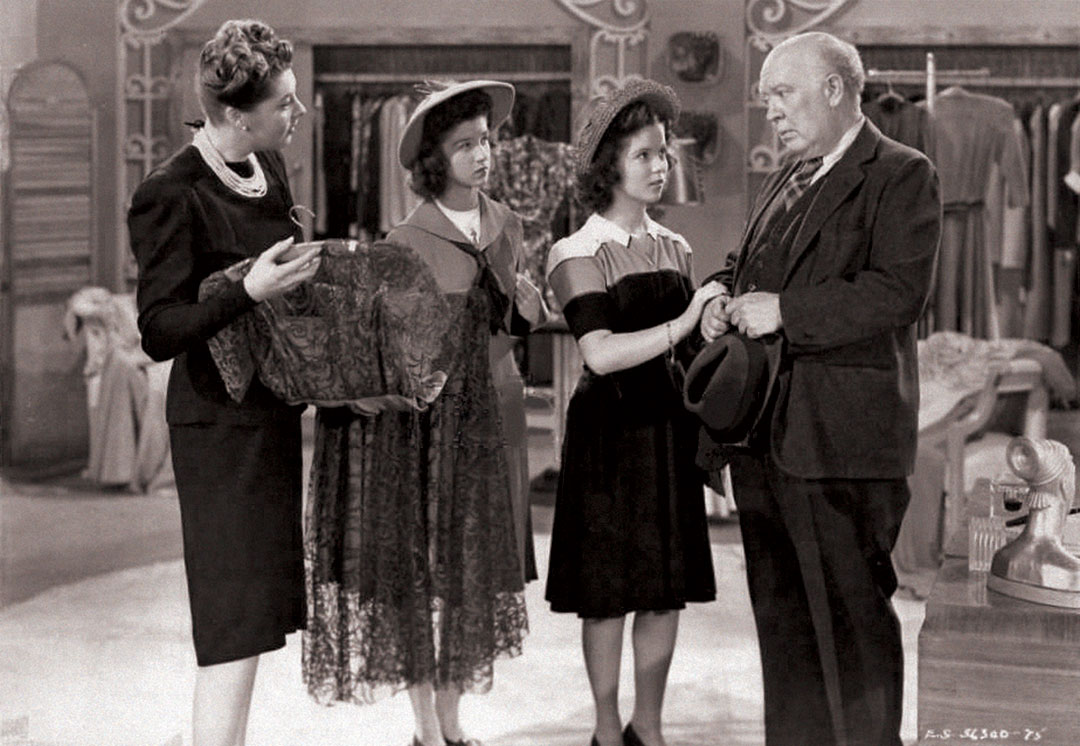 Of course! Shirley is a hit and lands herself a rich boyfriend who probably put Guy up in a rich folk's retirement community!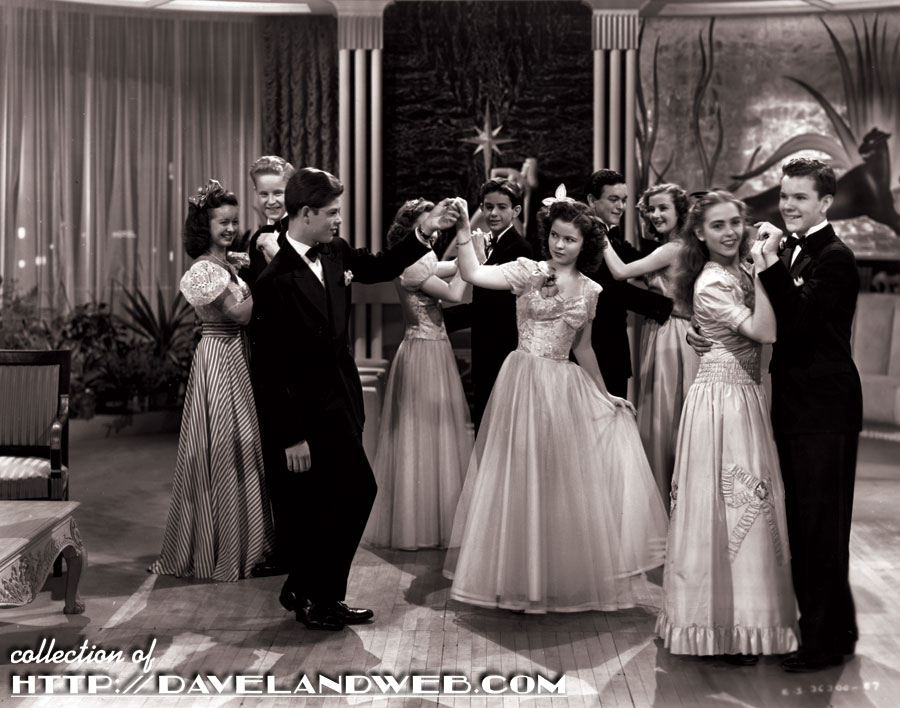 Another six years go by and Shirley and Guy costar in a third film together: John Ford's "Fort Apache." I'll just bet you there was a deleted scene where Guy took Shirley shopping for this blue striped number!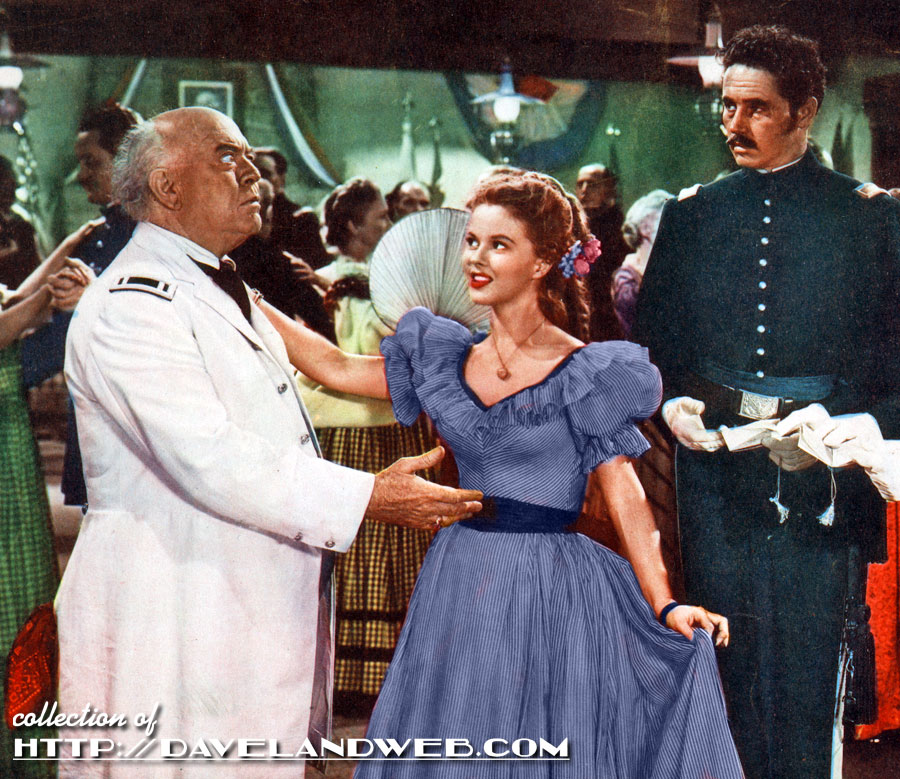 Thumbs up for Guy Kibbee; his characters may have been poor, but they were certainly rich in fashion taste!
See more Shirley photos at my
main website.
Follow my Daveland updates on
Twitter
and view my most recent photos on
Instagram
.