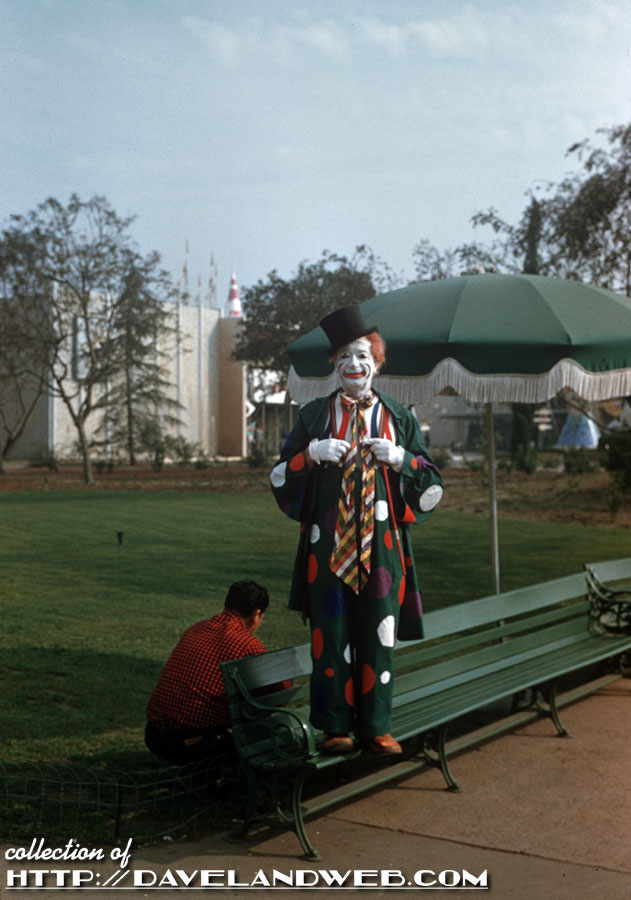 My very first post was on June 4, 2006 and it was titled "Send in the Clowns," featuring a shot of one of the clowns from the short-lived (November 25, 1955—September 7, 1956) Mickey Mouse Club Circus at Disneyland. Today, I post a recently acquired shot of a different clown (but same circus!) standing in Central Plaza. Not sure what the guy on all fours on the ground is doing. Maybe he has an aversion to clowns. Yesterday, I saw a clown of a different kind; a guy wearing his COVID-19 mask while smoking a cigarette. Gotta' love the irony; protect yourself from the air, but make sure you don't miss that nicotine!
Here's the image I posted on the fateful day almost fourteen years ago: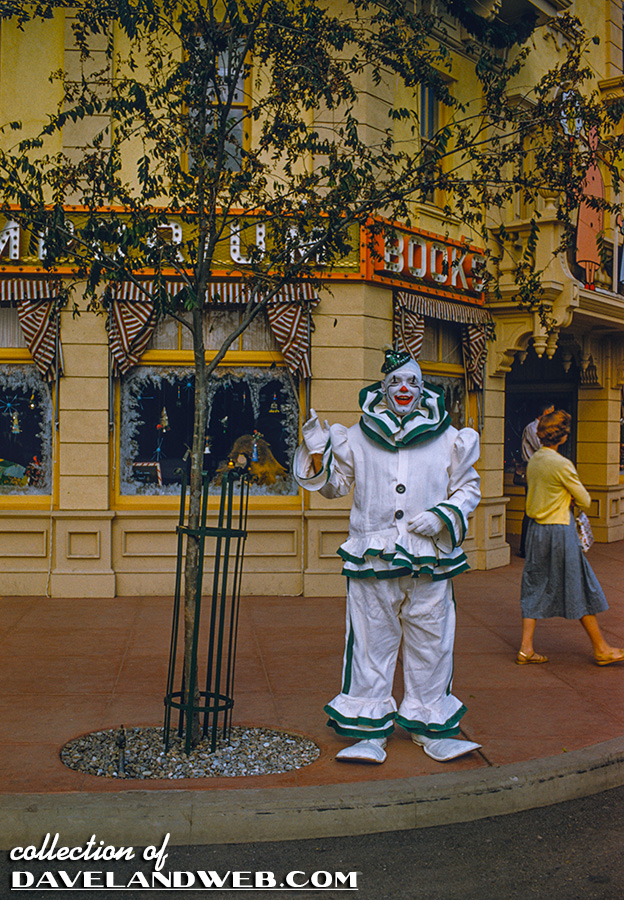 See more vintage Disneyland Mickey Mouse Club Circus photos at my
main website.
Follow my Daveland updates on
Twitter
.