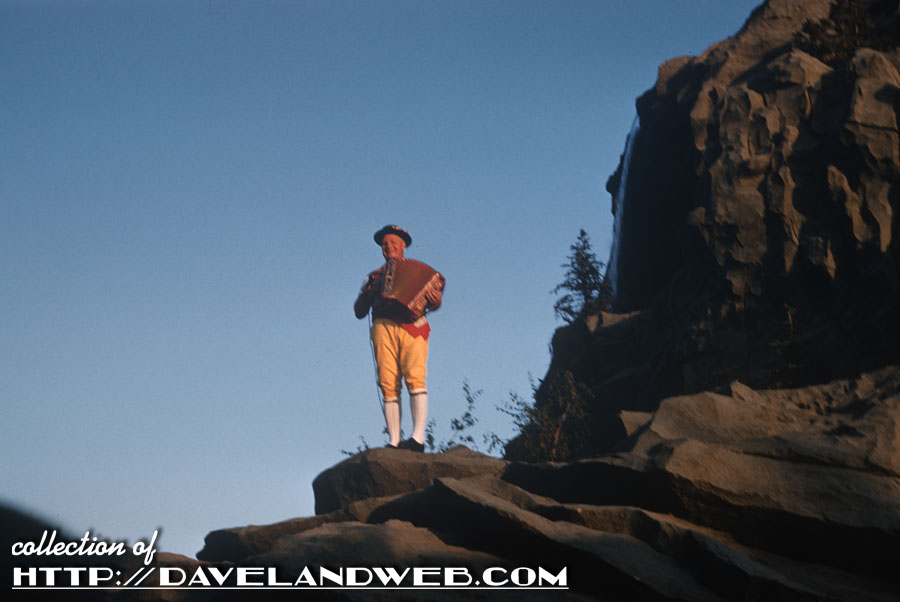 For eighteen years, Fred Burri entertained guests at Disneyland by playing the swiss-accordion and yodeling ON THE MATTERHORN! Here's a recently acquired shot from July 1960 and a previously posted one from November 1963.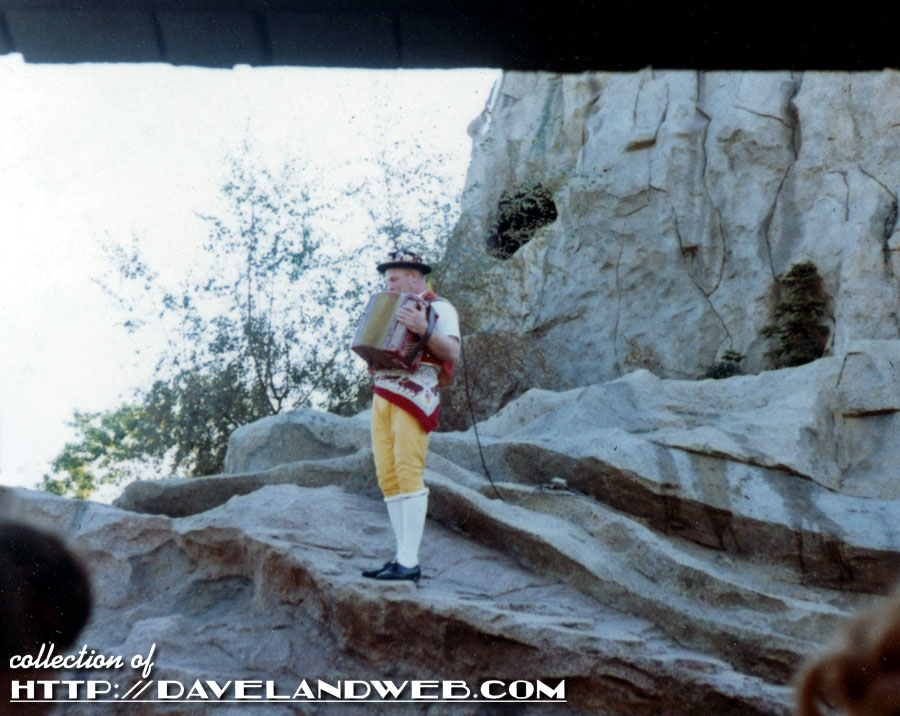 Got some free time on your hands? Here's a video on how to yodel:
See more Disneyland Matterhorn photos at my
main website.
Follow my Daveland updates on
Twitter
and view my most recent photos on
Instagram
.