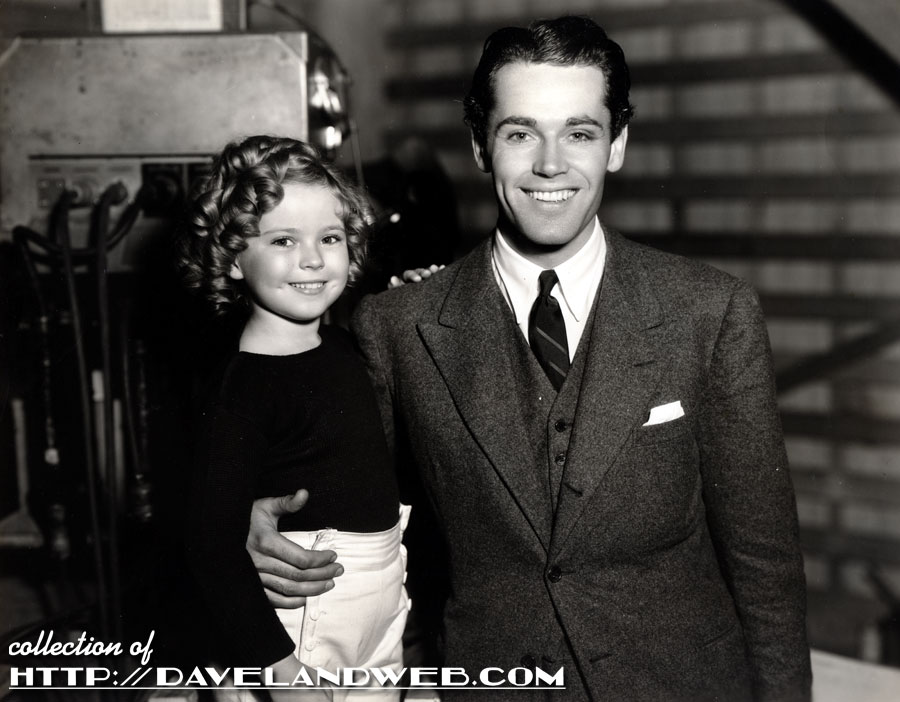 Henry Fonda looks very pleased to be posing with Shirley on the set of "Captain January," Shirley's first film of 1936. Stamped April 23, 1936 (Shirley's birthday), the publicity blurb on the back states:
HE KEPT HIS PROMISE — So Henry Fonda dropped in to see Shirley Temple work in "Captain January," having made the promise when he left the 20th Century-Fox studios after completing a picture some time ago.
Was the promise to Shirley or Studio Execs? Inquiring minds want to know how this all came about! I was hoping Shirley would have mentioned Fonda in her autobiography, "Child Star," but no such luck. The only mentions of him are in regards to him making a personal appearance at one of the nationwide premieres of "The Blue Bird" in 1940 and costarring with her in 1948's "Fort Apache."
How the two looked twelve years later in a publicity still from that famous John Ford movie, where Fonda played her father: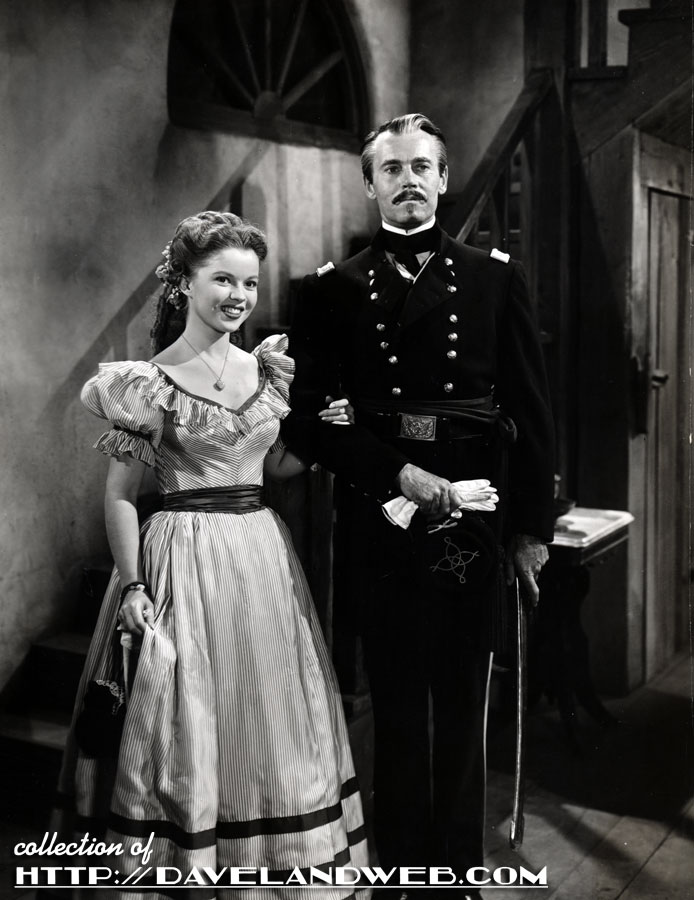 I was hoping that maybe there'd be a shot on the web of Shirley with Jane Fonda; instead, I came up with this info: Jane and Shirley were 11th cousins, making her and Henry 10th cousins! I wonder if Shirley knew?
See more Shirley photos at my
main website.
Follow my Daveland updates on
Twitter
.