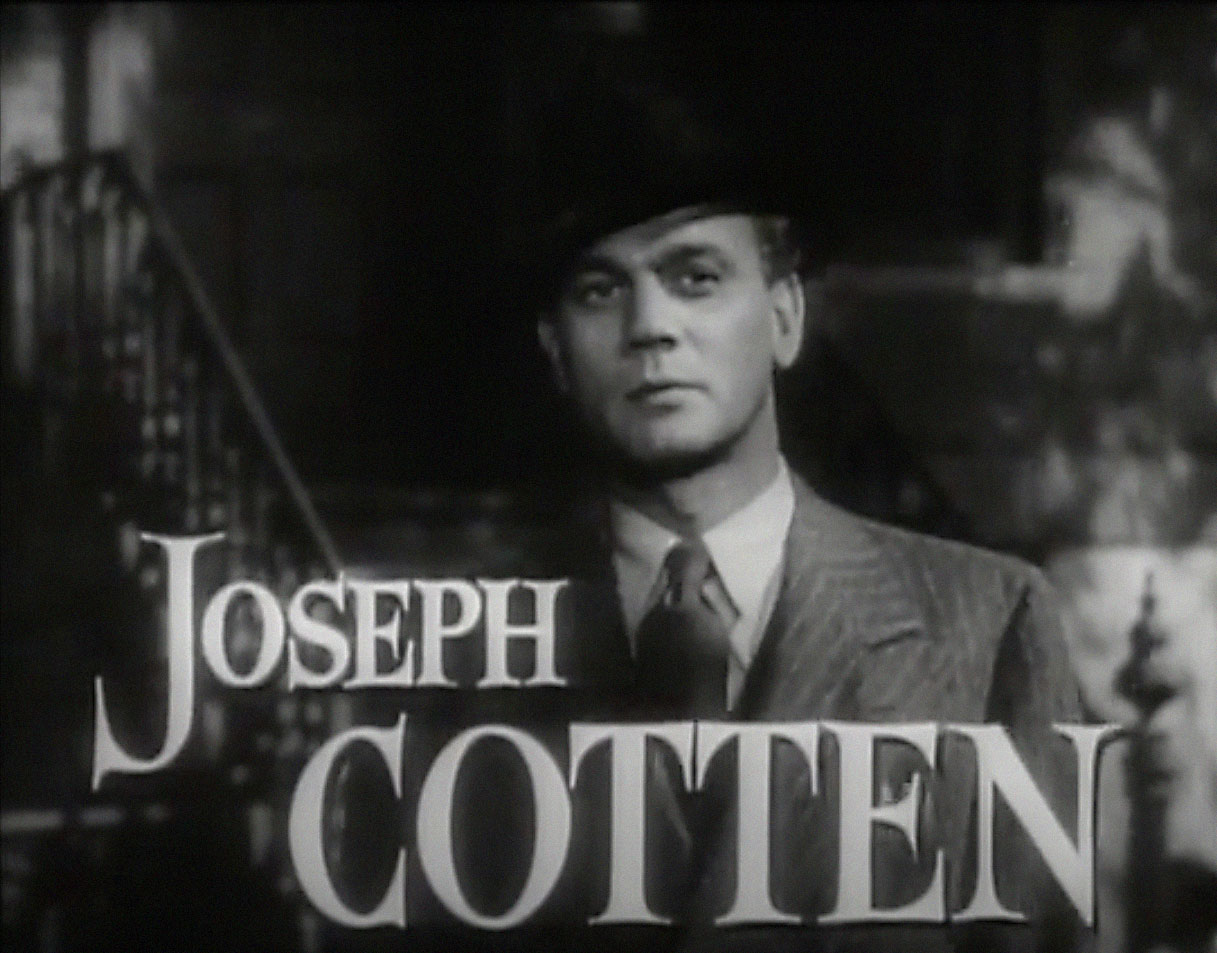 When most people hear Alfred Hitchcock they think of "Psycho," "The Birds," and "Vertigo." Don't be so quick to ignore his older films, like the psychological thriller "Shadow of a Doubt" (1943). As it is in most Hitchcock movies, things are not quite as sedate and serene as they appear in little old Santa Rosa, California! Joseph Cotten plays against type as a lovable but thoroughly immoral heel who is idolized by his naive niece and namesake, Charlie Newton, played by Teresa Wright.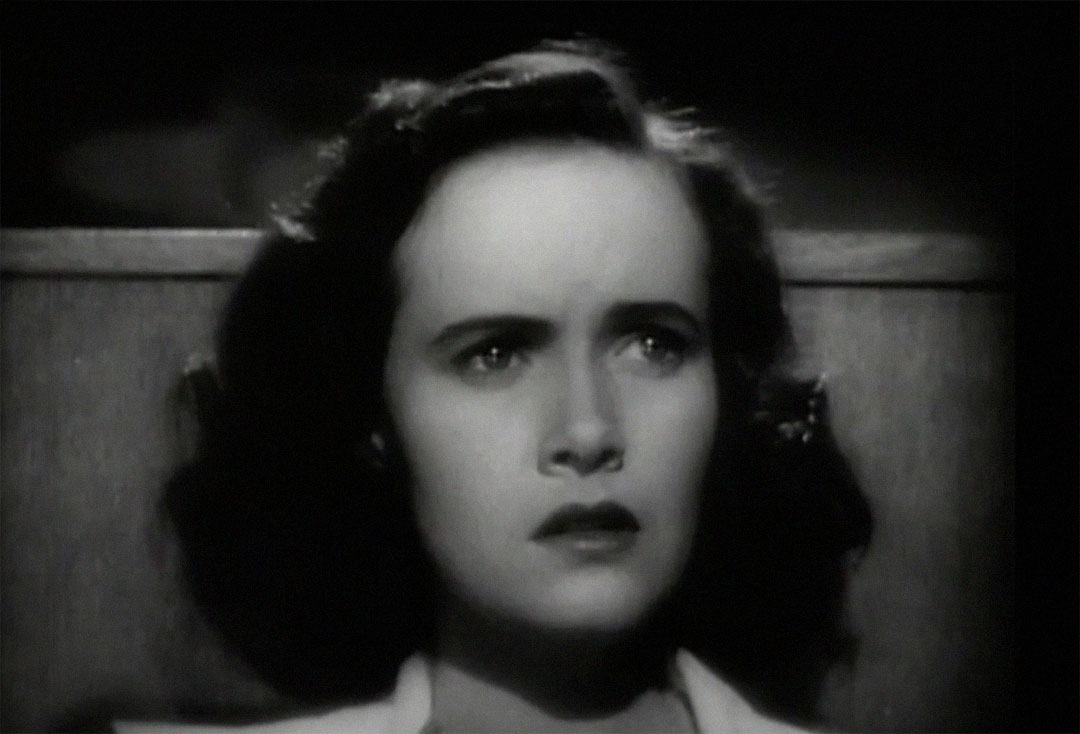 On my one trip to Santa Rosa, I did not make it to the location that Hitchcock used for the exterior of the Newton family home. Today's post shows a recent shot of the house taken by a regular Daveland reader on their recent trip to Santa Rosa: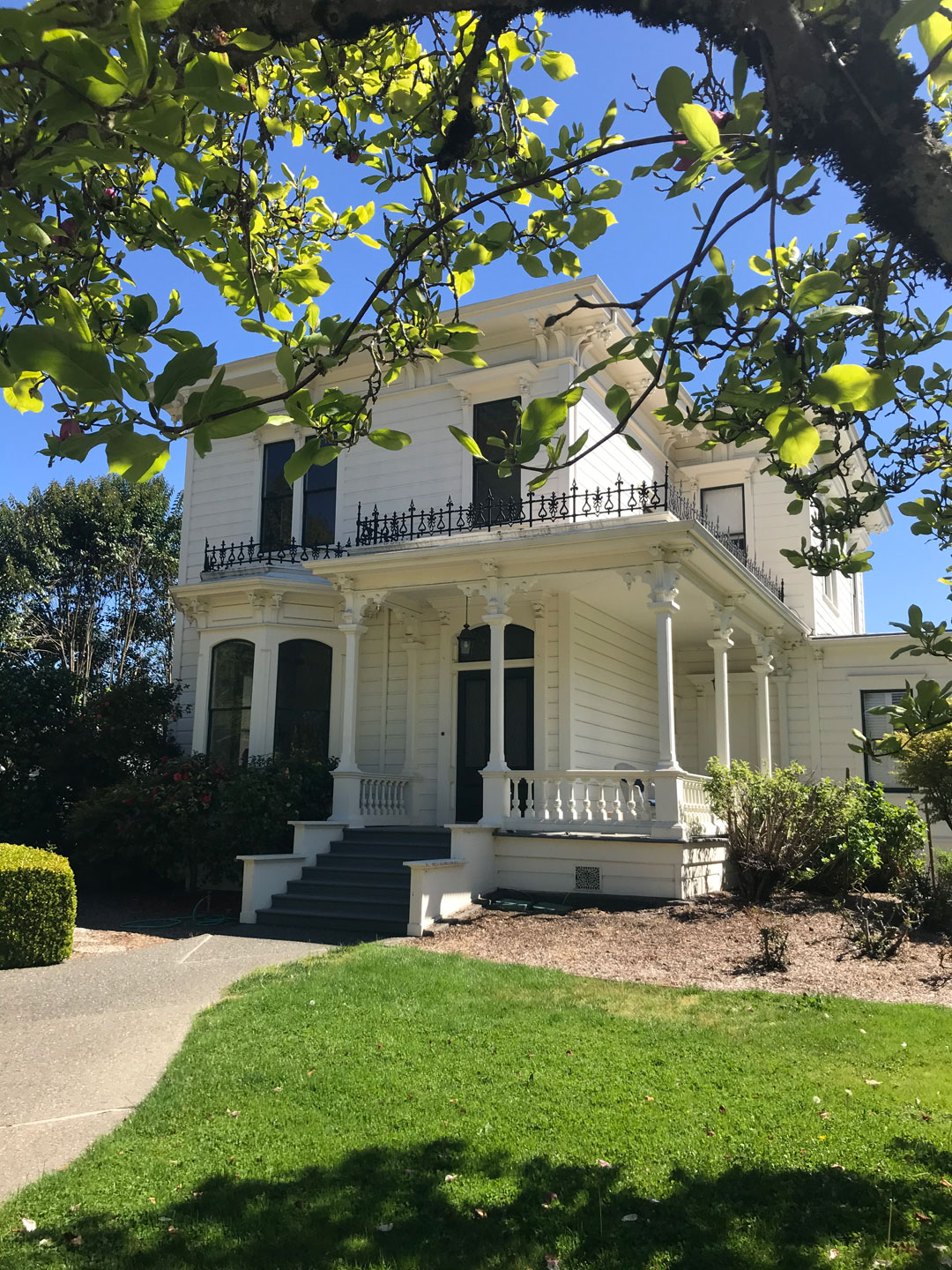 Not hard to recognize when compared to this screenshot of the actual movie: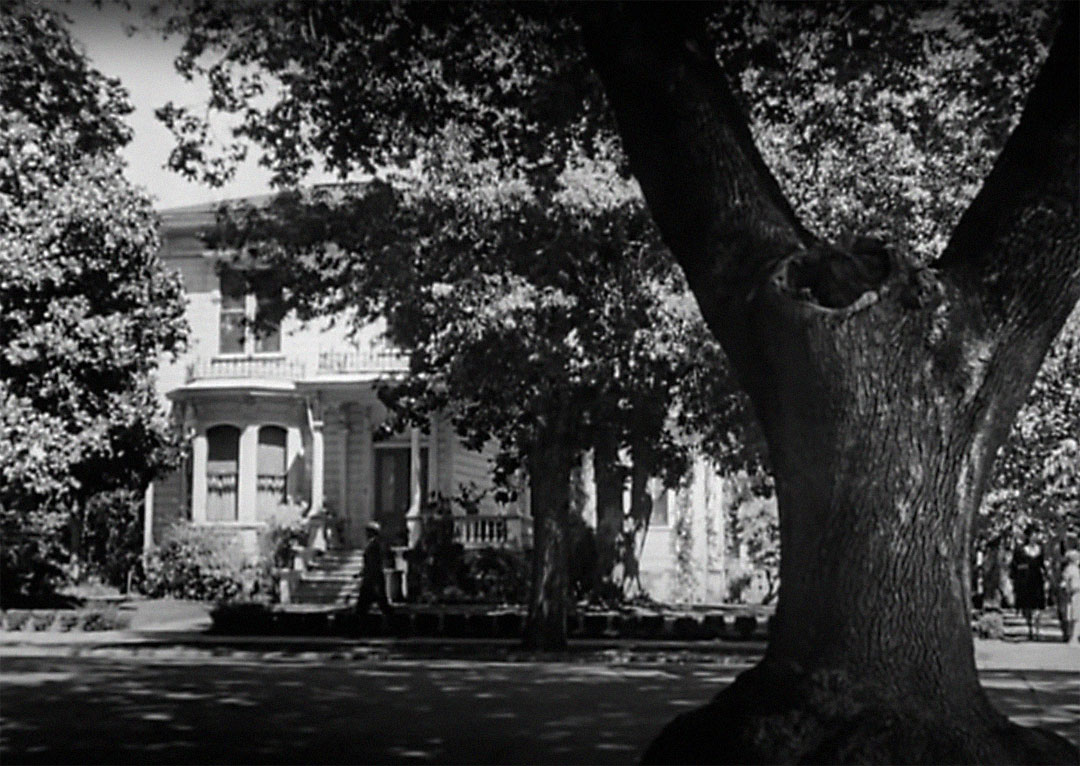 The master of suspense can be seen at left in this location photo outside of the home: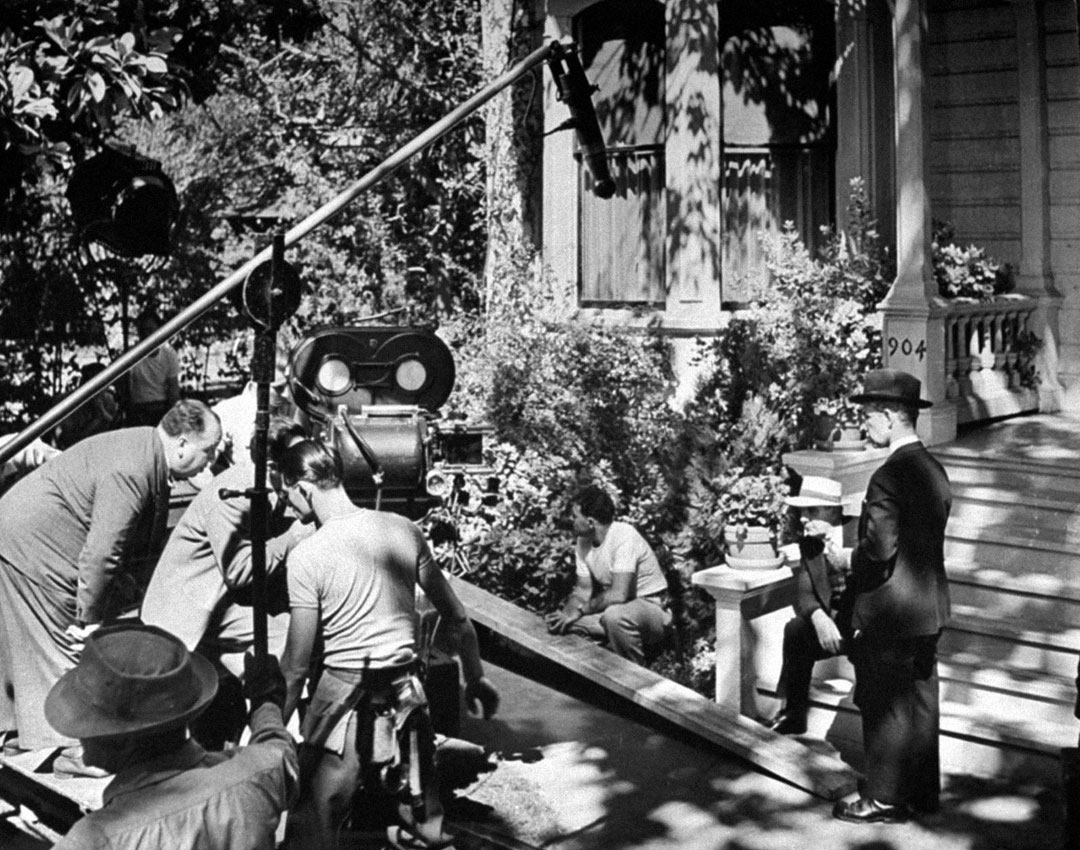 Always one to prefer a controlled environment, Hitch had much of the exterior and all the interiors built on a soundstage, as seen in this shot from LIFE Magazine: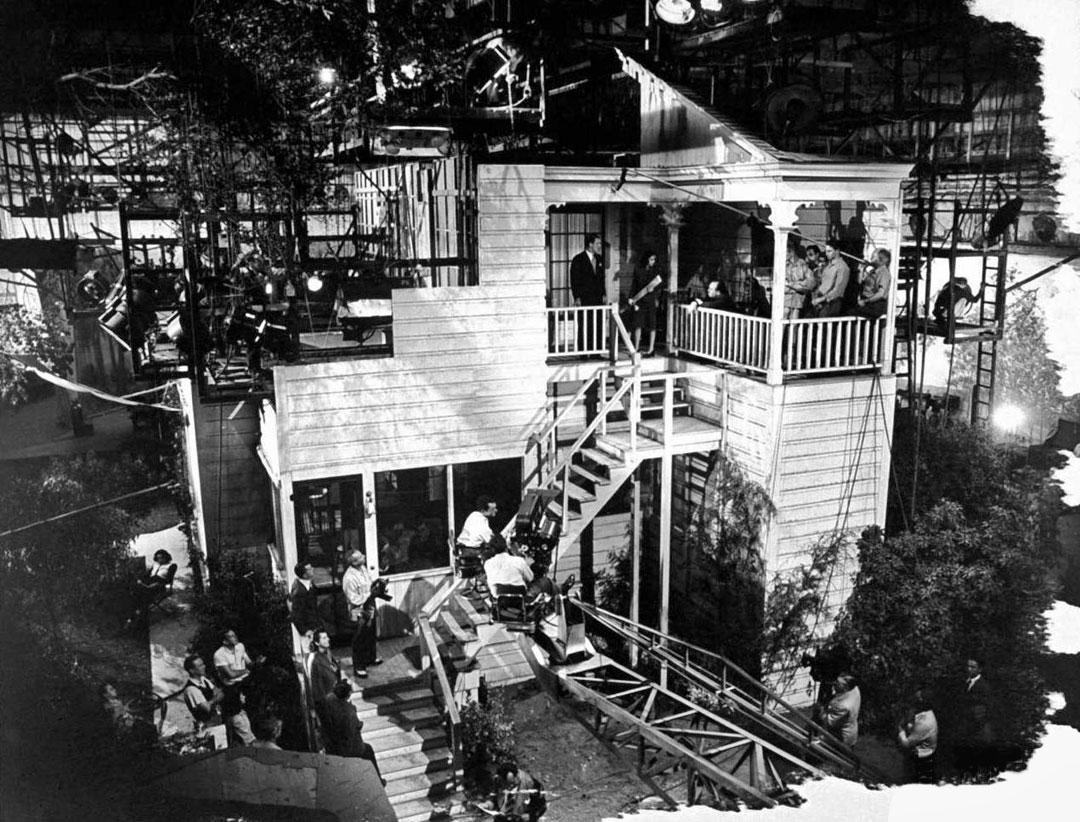 Now rent, buy, or download that movie!
See more photos at my
main website.
Follow my Daveland updates on
Twitter
and view my most recent photos on
Instagram
.