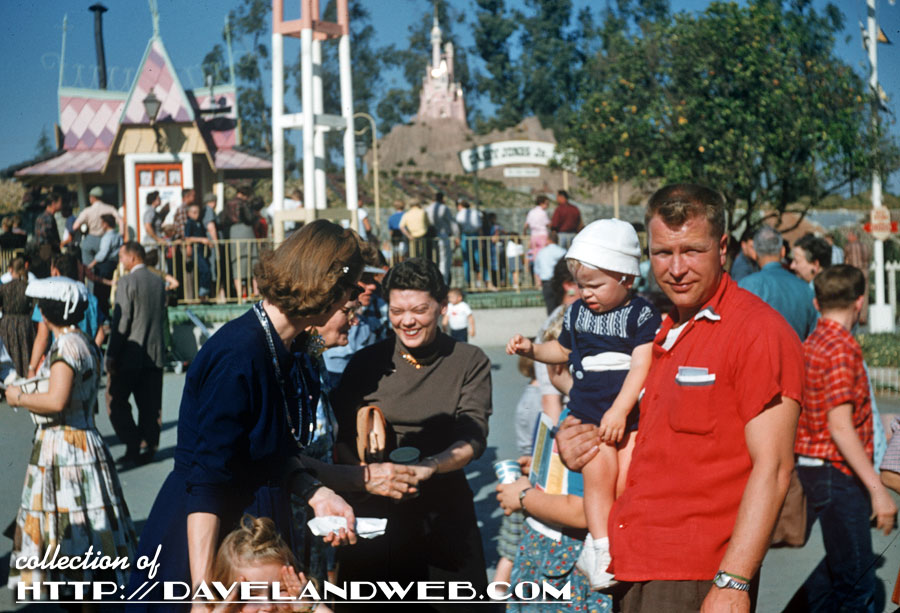 Two 1956/57 images of a family's day at Disneyland runs the gamut of emotions. The first shot shows center gal having a giggle over something while dad and the tot are less than amused. He should be counting his lucky stars about the ticket prices he is paying!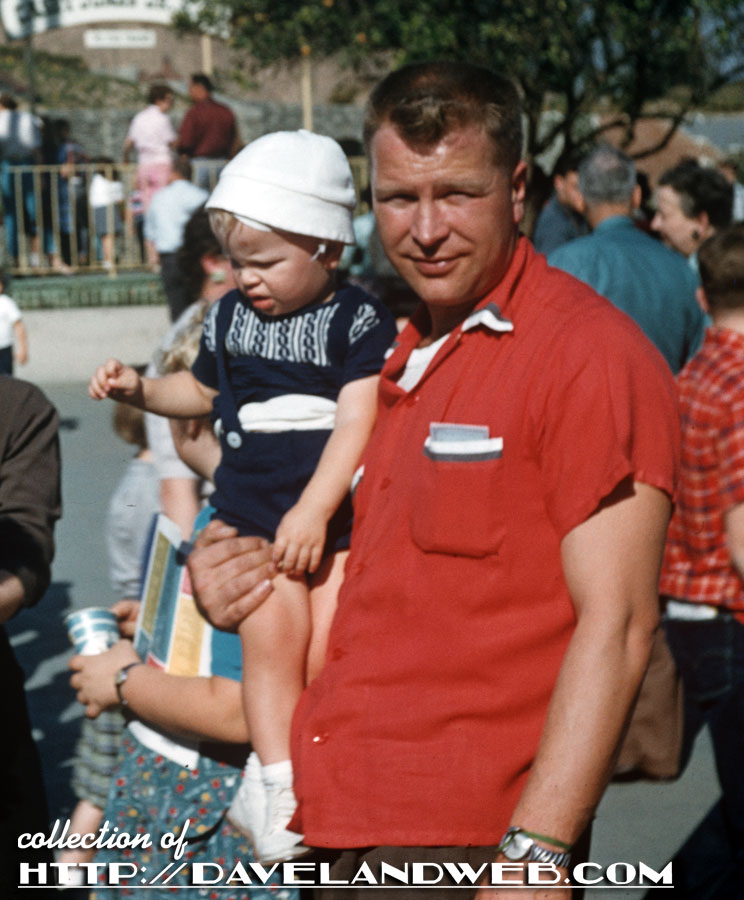 This last shot was either their attempt at looking like Pirates...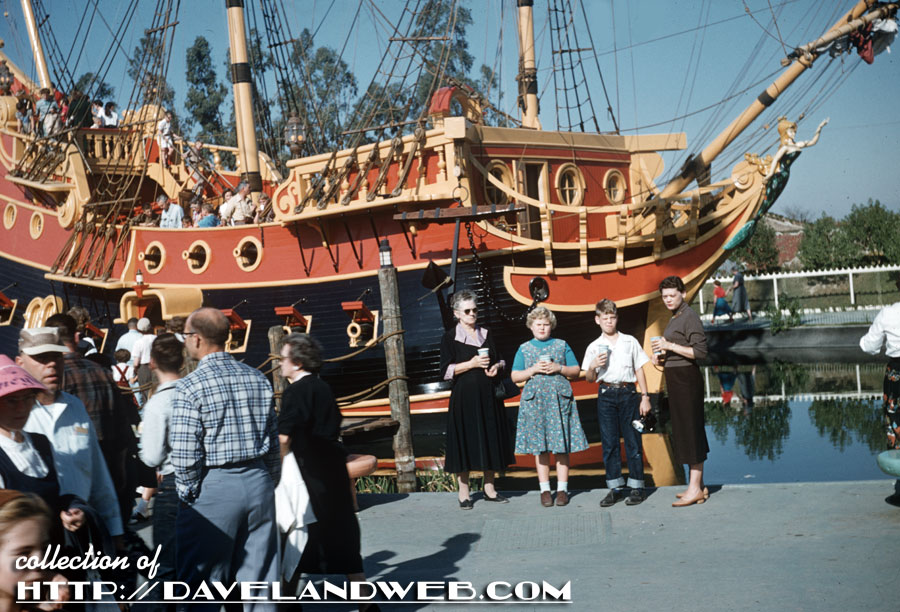 or an end of the day meltdown.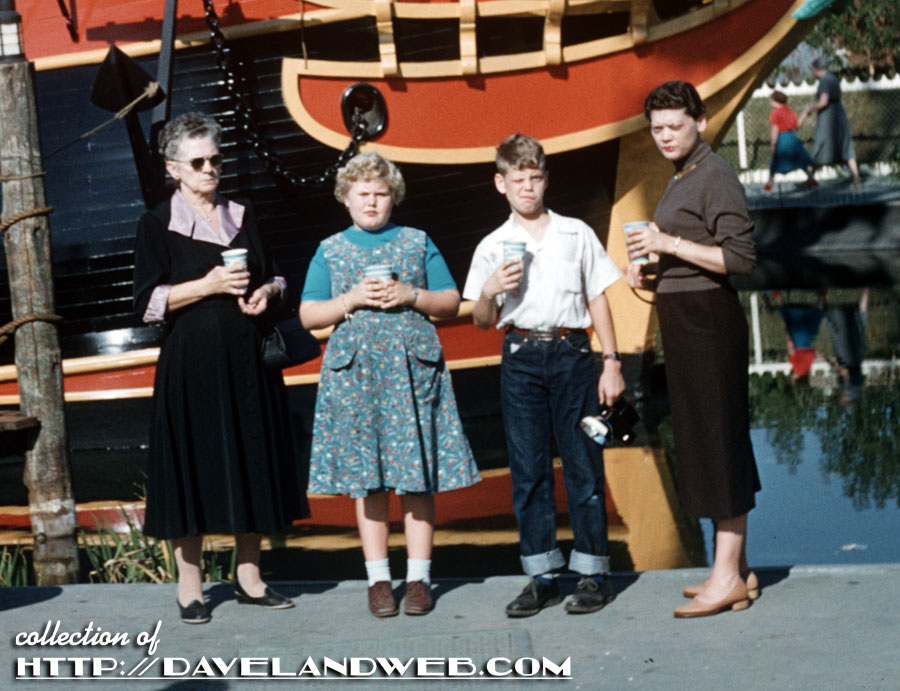 You be the judge.
See more vintage and contemporary Disneyland Fantasyland photos at my
main website..
Follow my Daveland updates on
Twitter
and view my most recent photos on
Flickr
&
Instagram
.