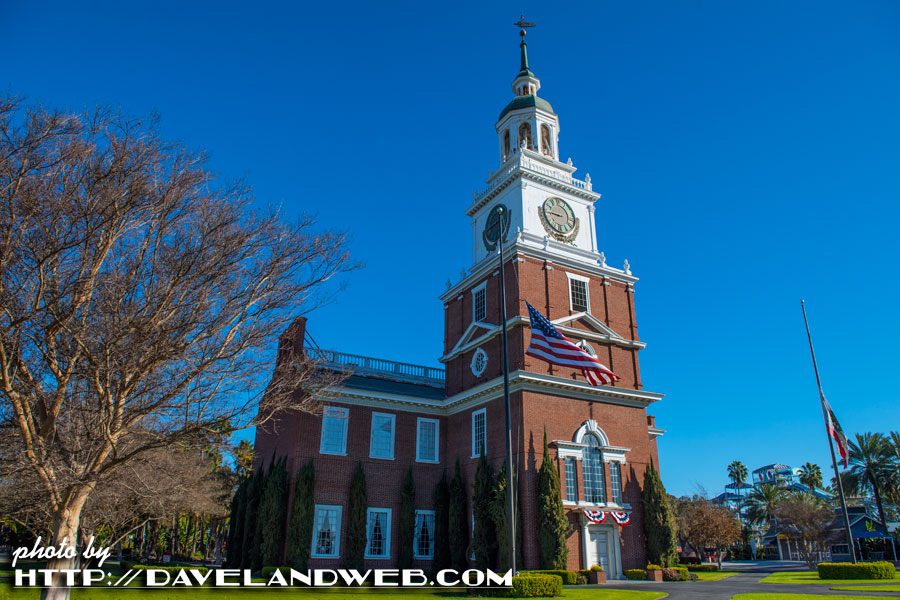 Four years have passed by since my last visit to Knott's Berry Farm; I'd say I was overdue, wouldn't you? True to form, I arrived before opening. Nothing like having time to get my bearings and a few photos before the deluge of guests arrive. The Independence Hall replica is still there. One of these days I'll check out the inside!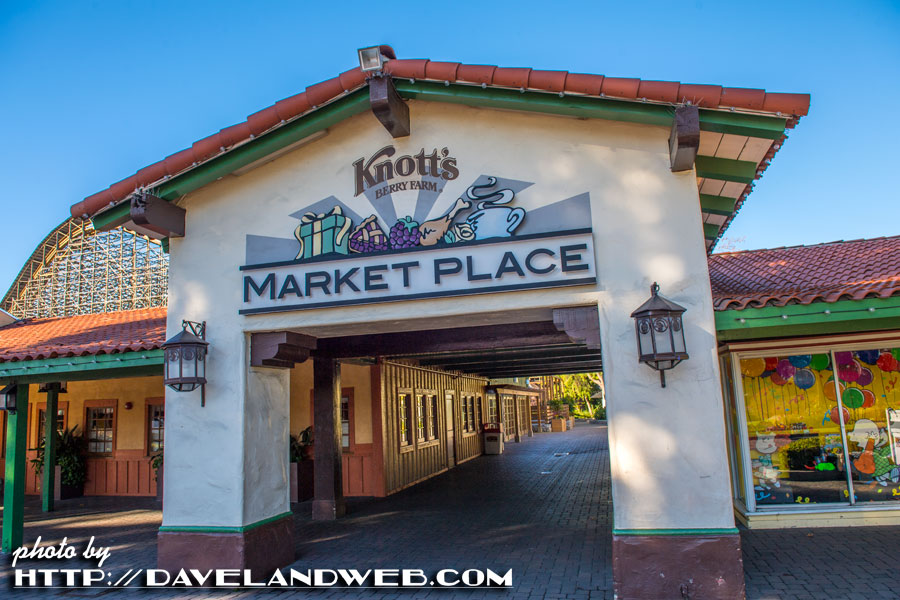 Arriving on Grand Avenue, we decided to catch a little breakfast before visiting Ghost Town.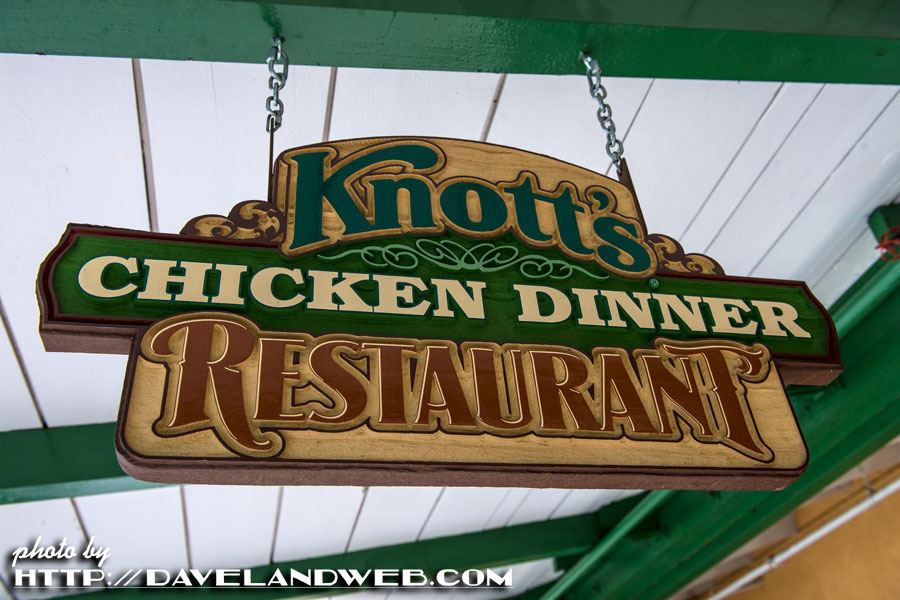 What?!? I didn't order biscuits and gravy! Guess I'll have to suffer through them. Boy were they good.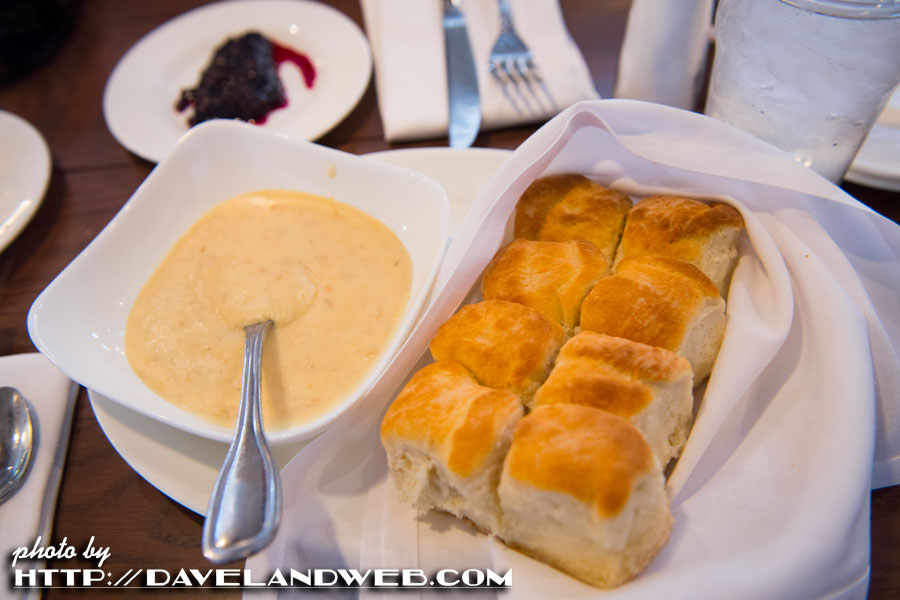 The waffle arrived, and I was quickly kicked into carb overload!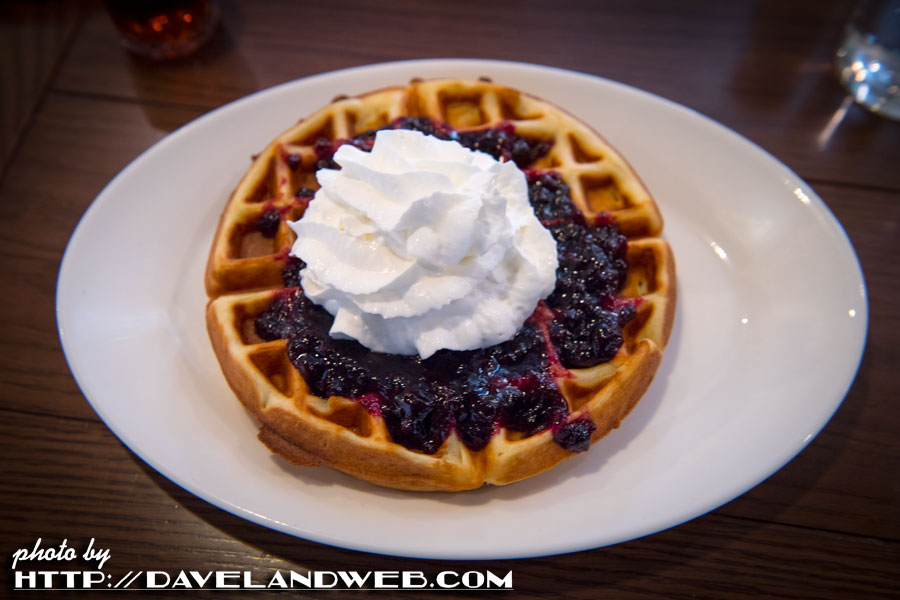 Afterwards we strolled through the gift shop. It was nice to see some of the vintage paintings on display.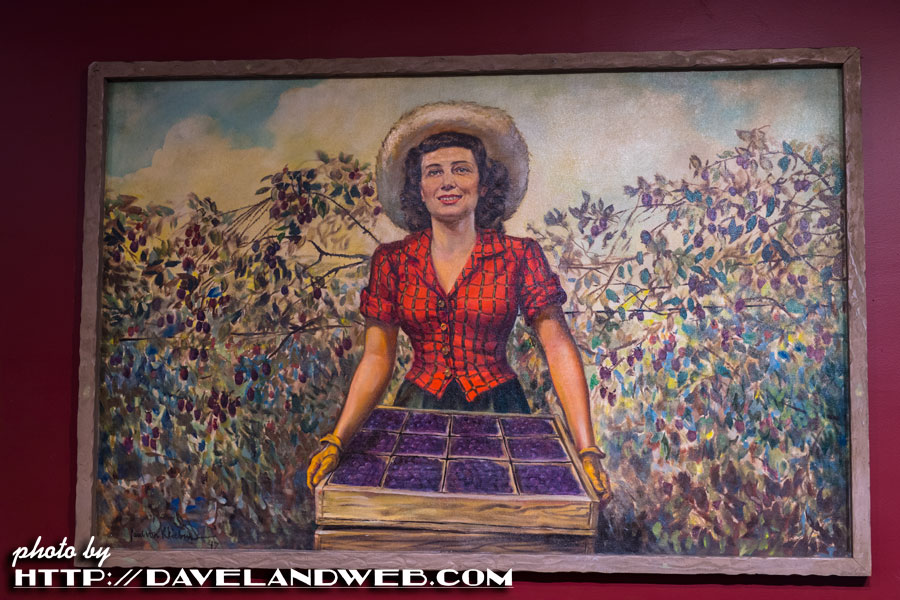 The fountain outside of Virginia's is still in operation. Love that spitting frog!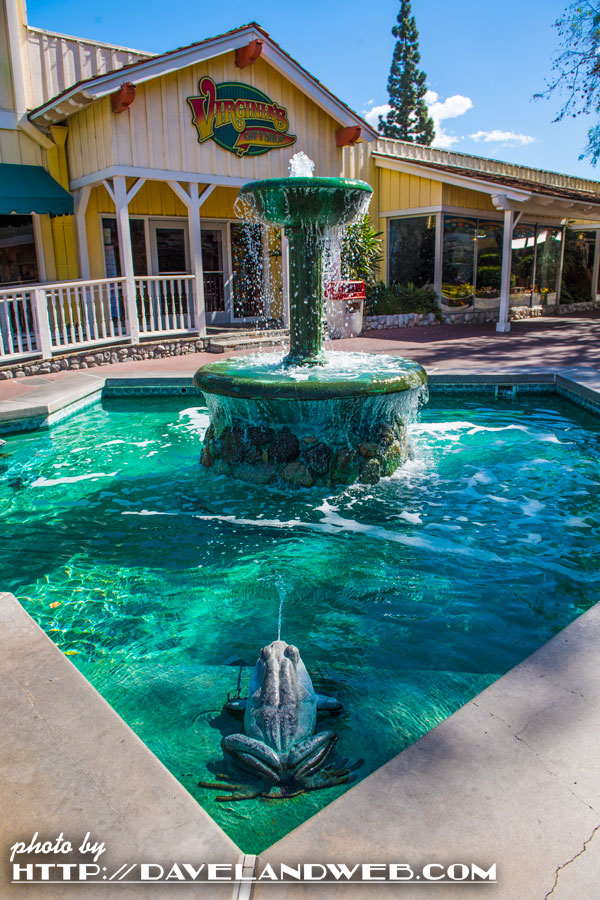 California's State Flower, the Poppy, was in full bloom:
I was able to get a shot of the entrance ticket booths before the crowds lined up. I was surprised that even on a Monday, there was a long line. The fact that it was a holiday probably had some influence on that!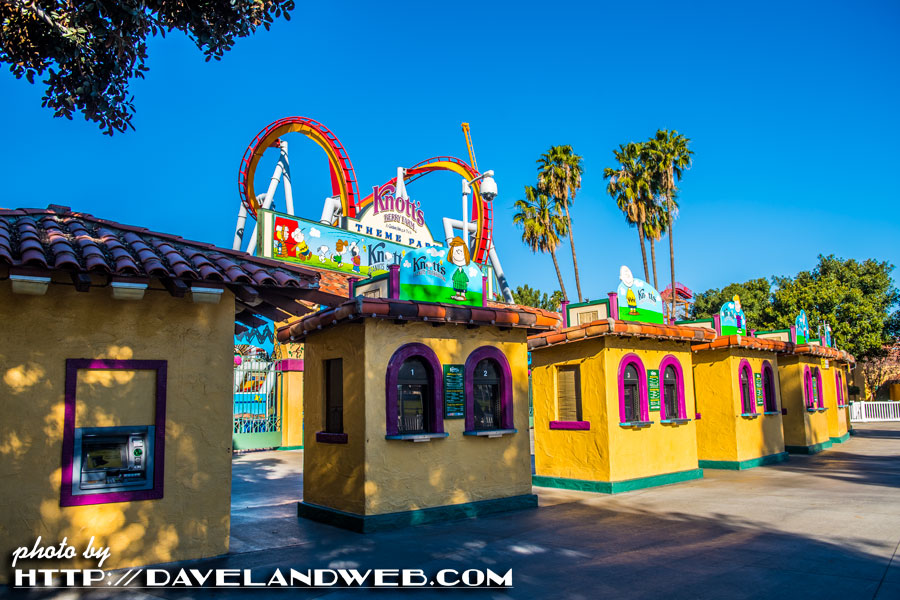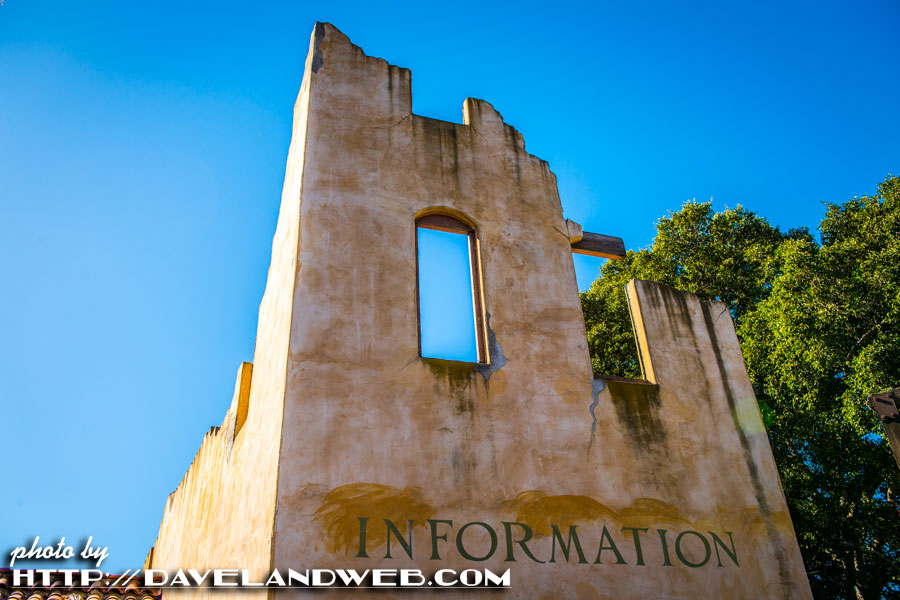 Finally reached my destination: GHOST TOWN!
Come back tomorrow for Part 2! I need to work off those breakfast carbs in the meantime!
See more photos at my
main website..
Follow my Daveland updates on
Twitter
and view my most recent photos on
Flickr
&
Instagram
.