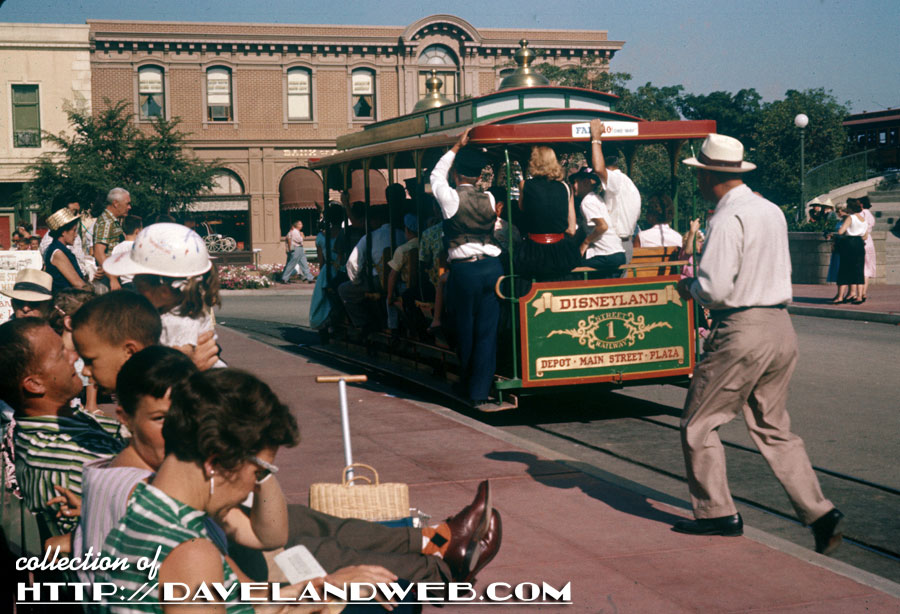 Let's celebrate Disneyland's Town Square, circa 1950s. Our first image hails from 1956, and shows the back end of the Horse-Drawn Trolley. Detailed view shows a young girl wearing a Keppy Kap Hard Hat. Lucky!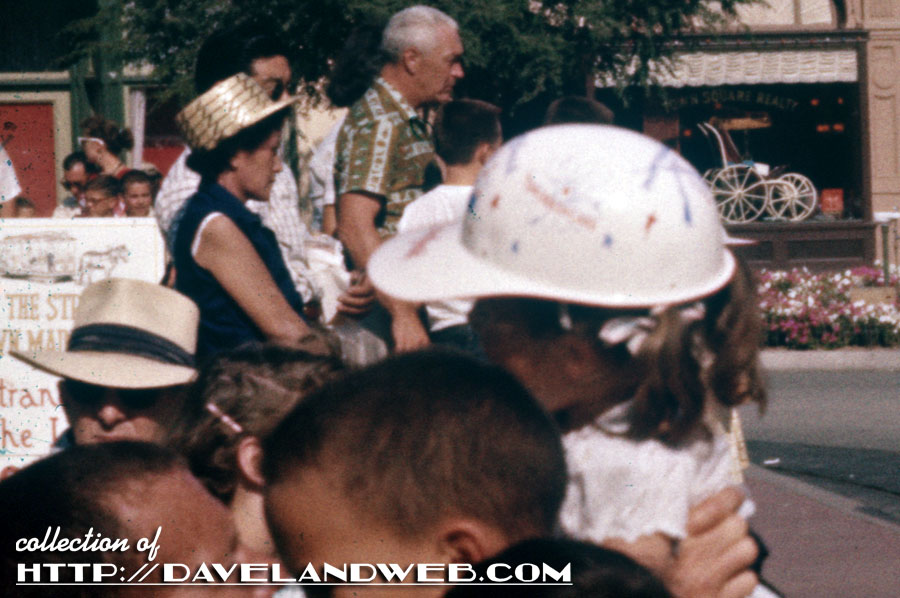 This 1957 shot shows the announcement of Liberty Street.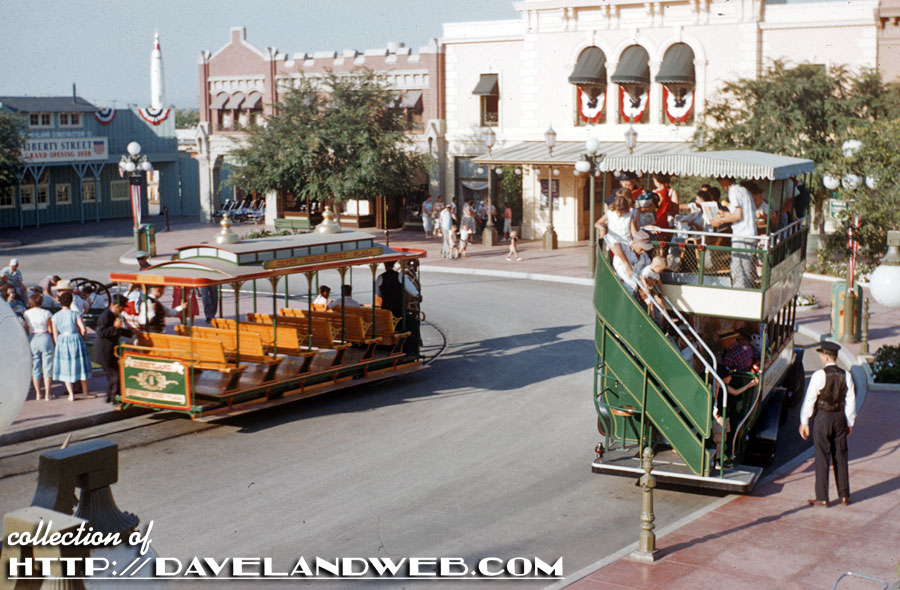 Sadly, it was not to be. Sounds like a pie crust promise to me.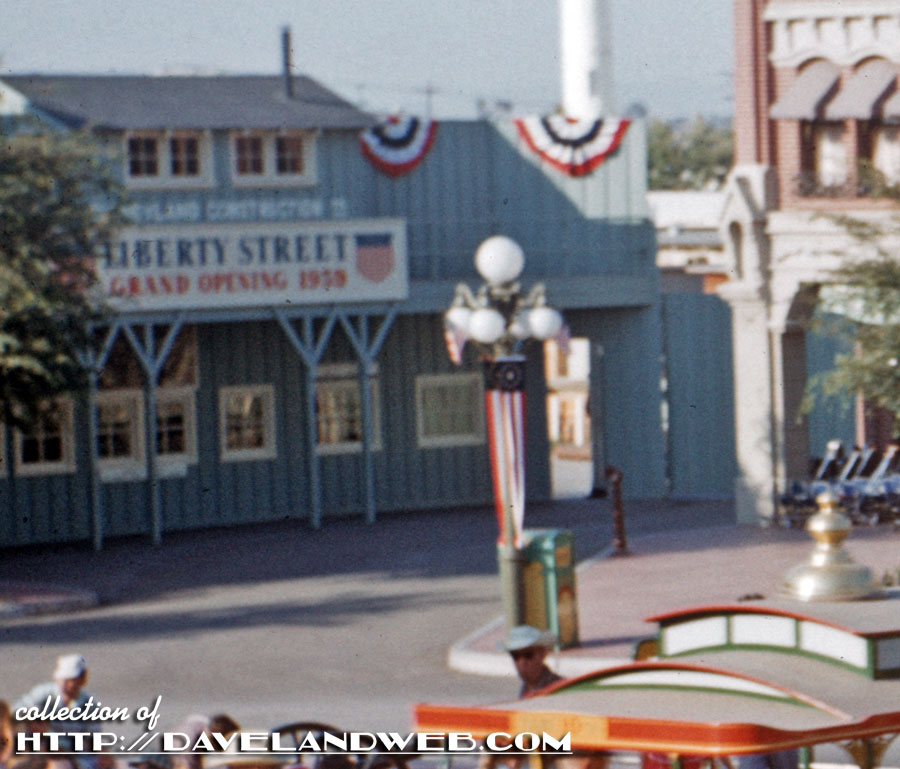 Same vantage point, March 1958, along with the same trickery.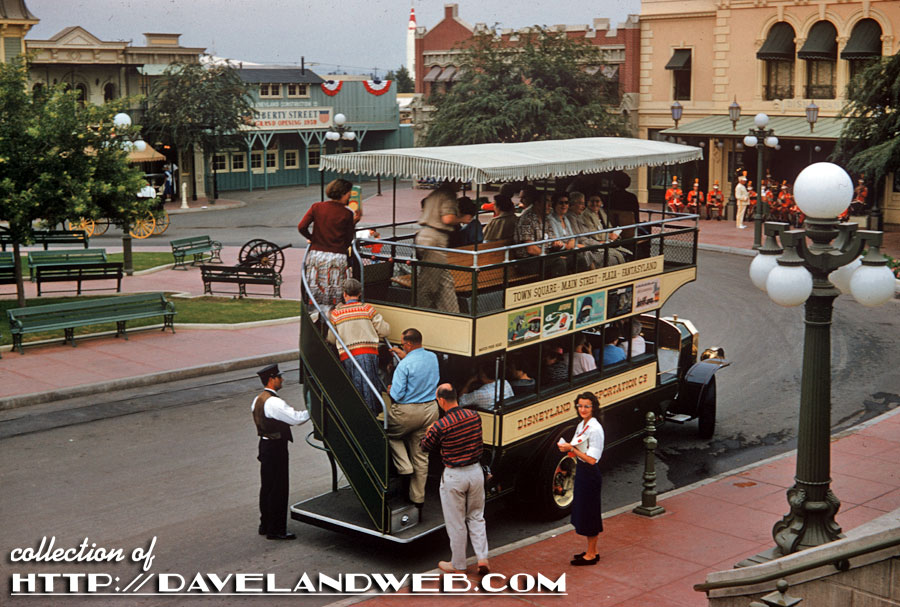 Oh Liberty Street...if only.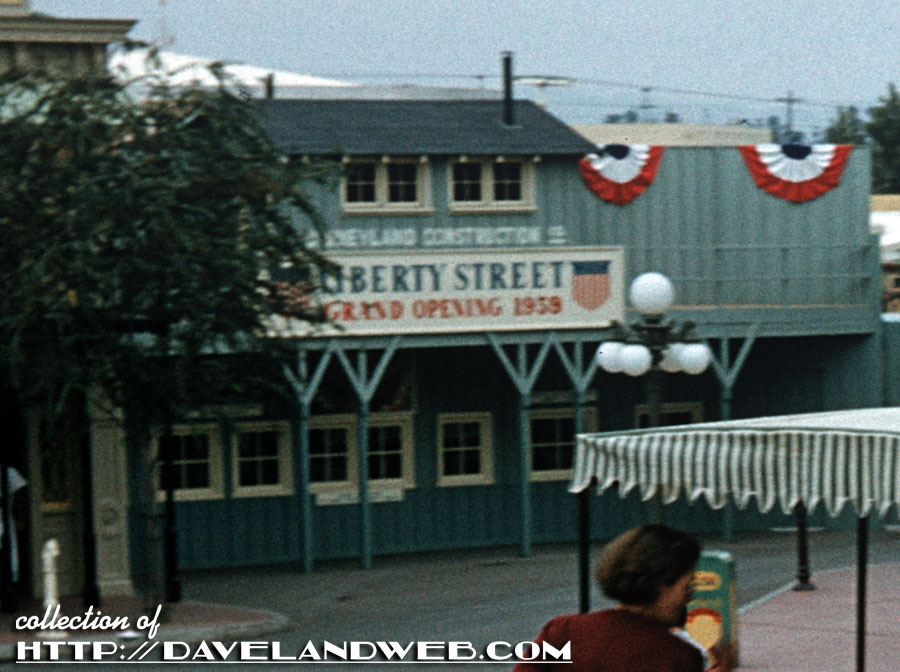 Vesey Walker and the Disneyland Band would surely lift your spirits...if only we could hear them.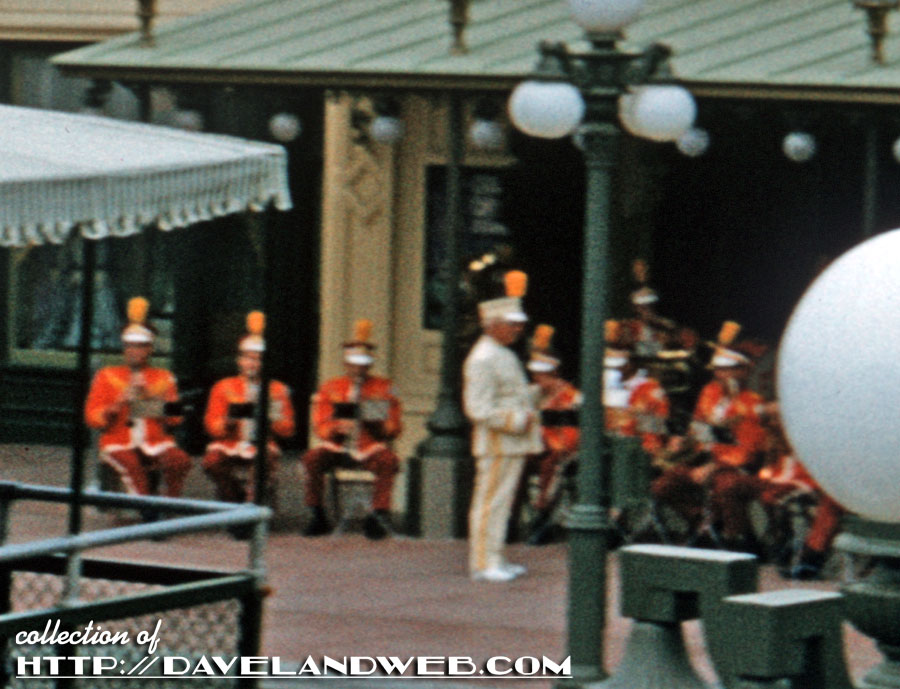 Finally, a different viewpoint. This one is from 1959: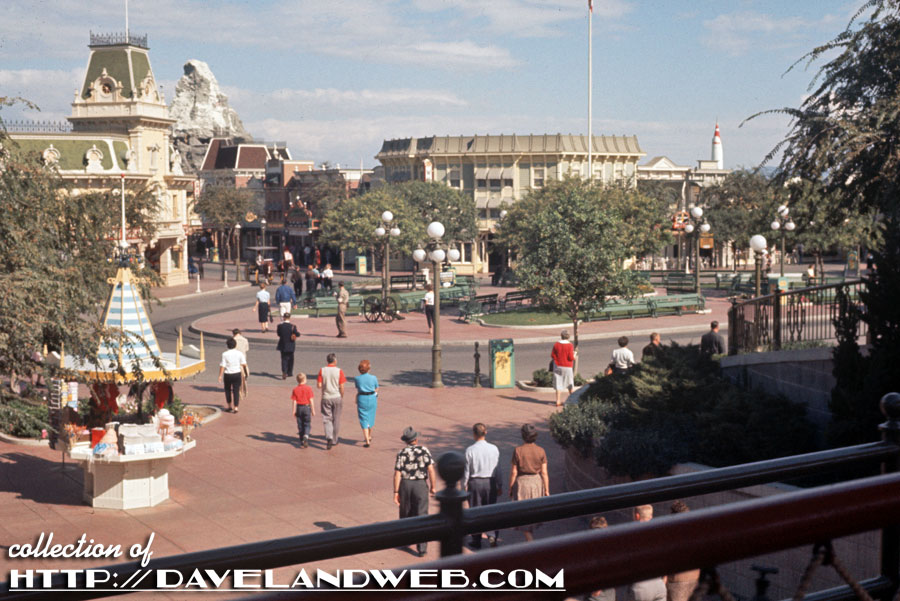 One of each, please.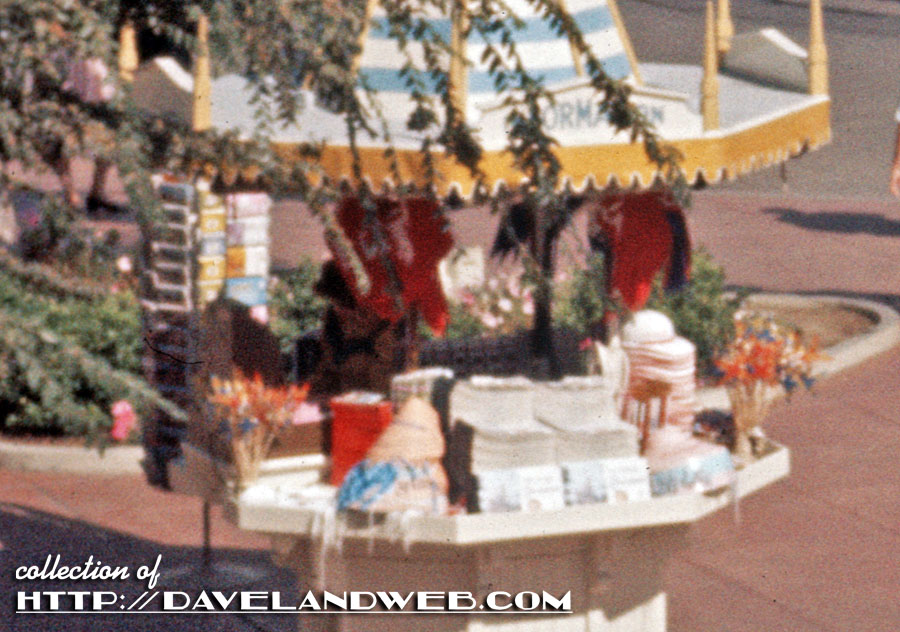 Last one today is a gloomy undated shot.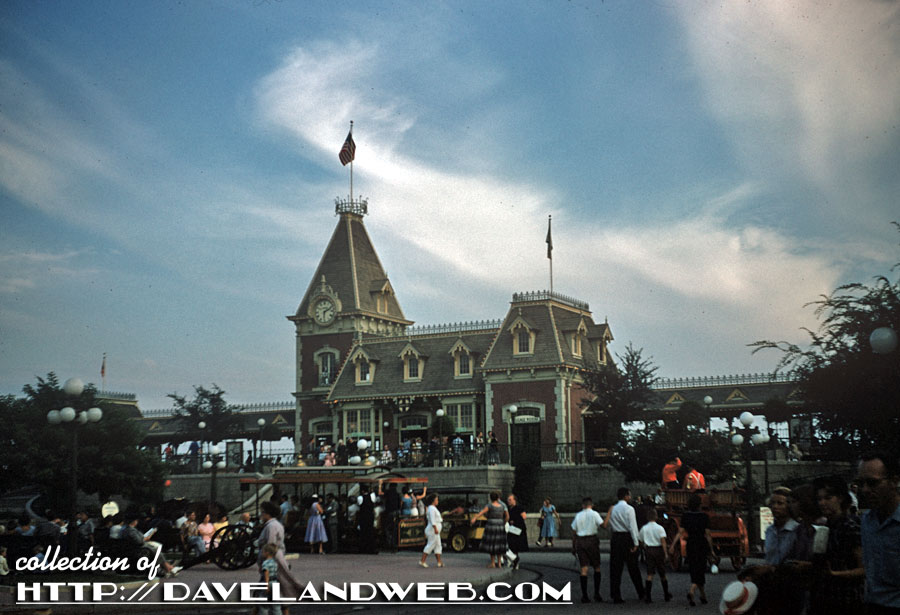 The Chemical Wagon was the most interesting thing to zoom in for. Ho hum.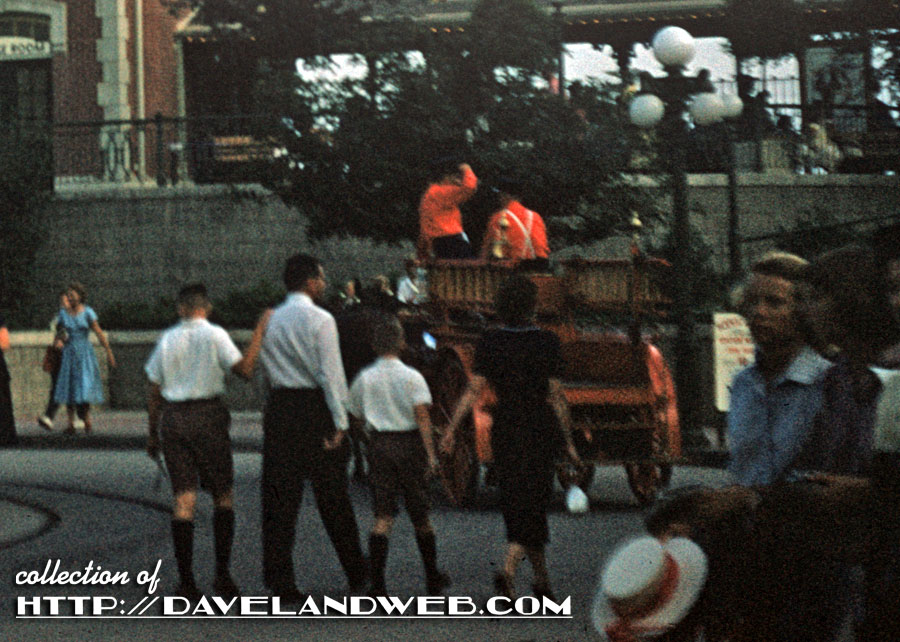 More Disneyland Town Square photos at my
main website.