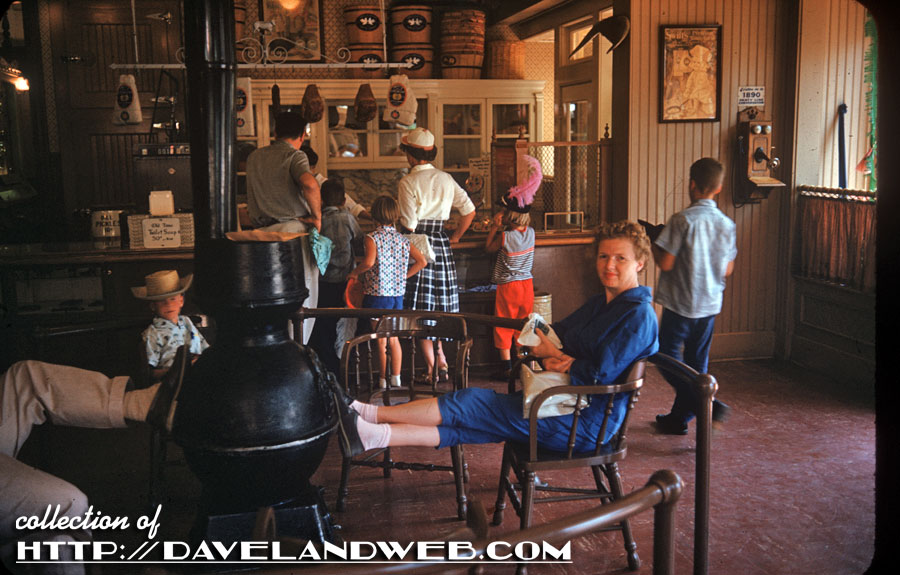 Another one that pretty much caused me to crap my pants when I saw it. You just don't see vintage interior shots of Disneyland, due to the inability of most cameras of the day to get a decent photo without using a flash. Anyone remember those annoying flash bulbs? I digress. Love the interior signage, but especially digging this young man in the hat. He is too cool for school.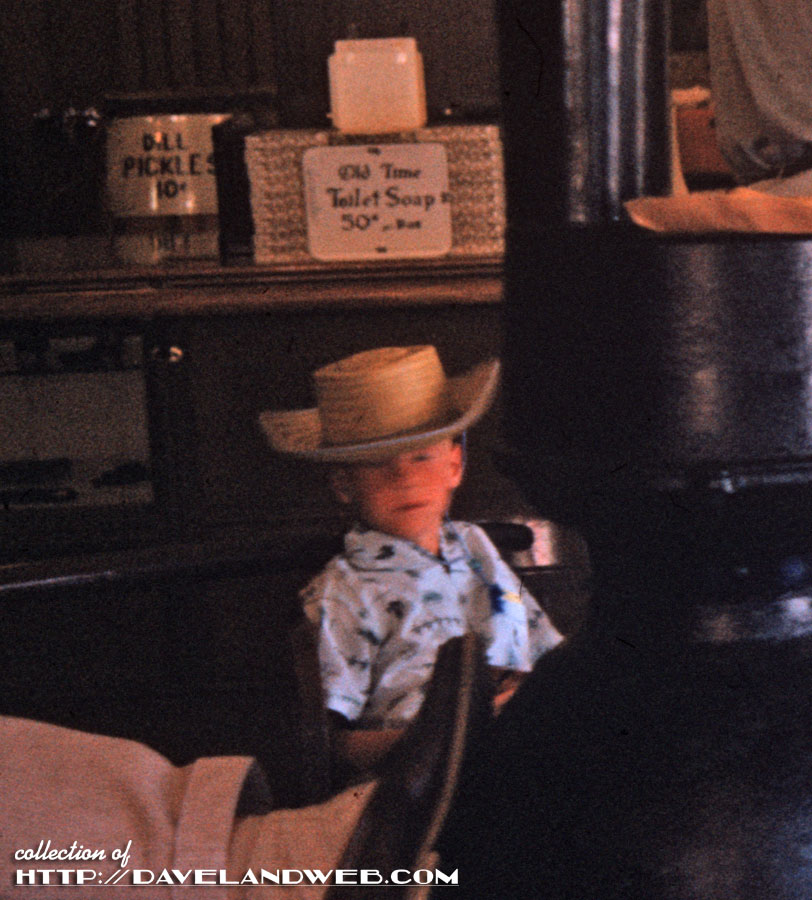 A few years back the charming turn of the century interior made way for Starbucks. Gotta' have a good cup of Joe when you're taking the family to the Park.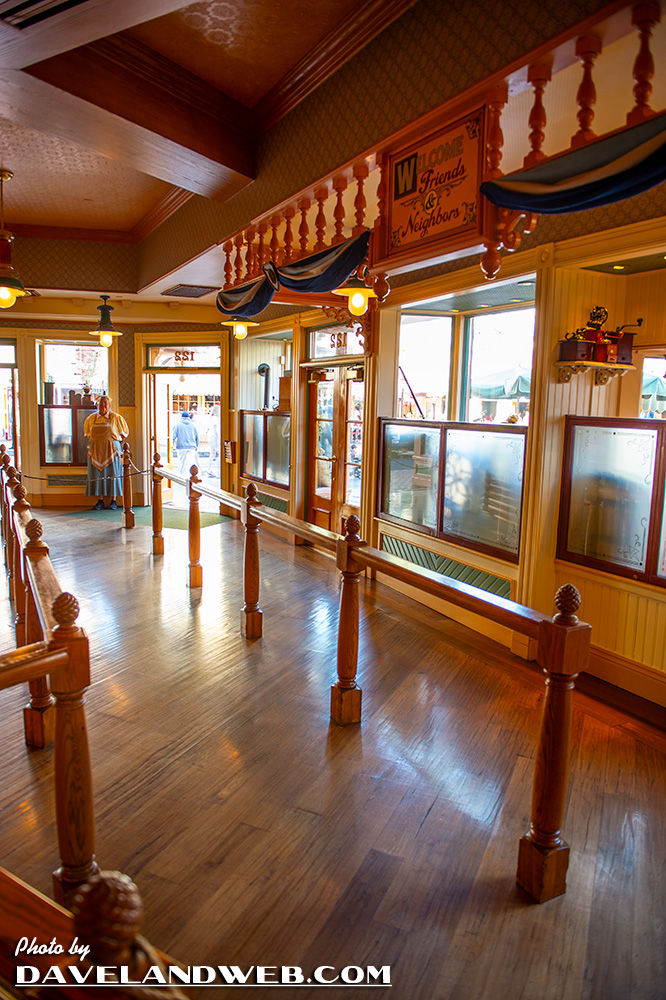 More Market House photos at my
main website.