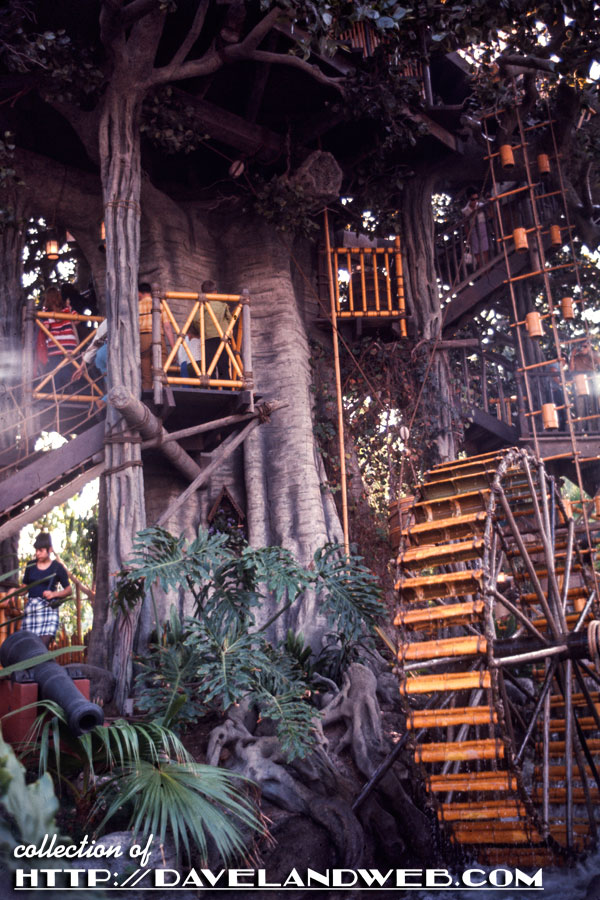 Thanks to the miracle of vintage slides, you can now see what the Treehouse in Adventureland looked like as Walt originally envisioned it, circa 1971 (aka pre-Tarzan).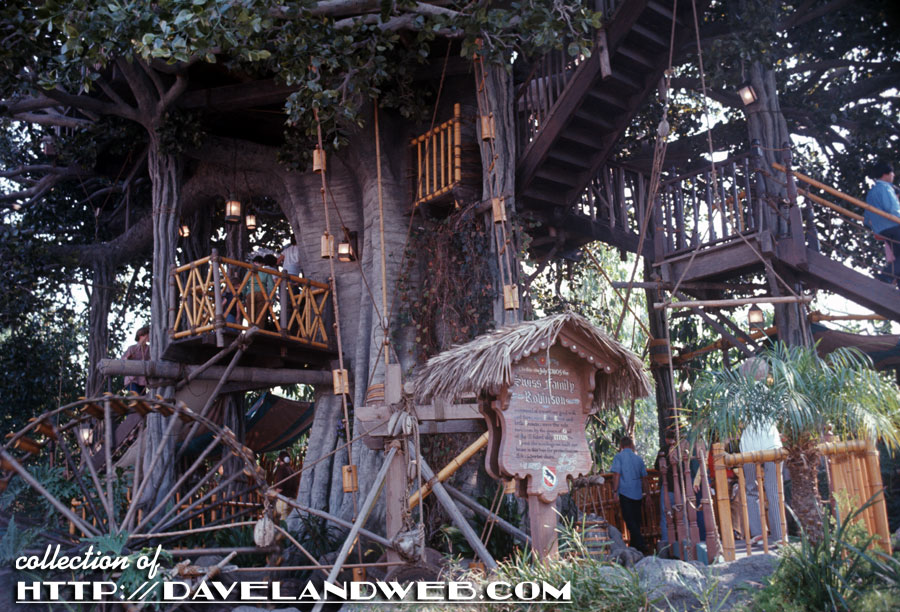 Naturally I had to zoom into the signage.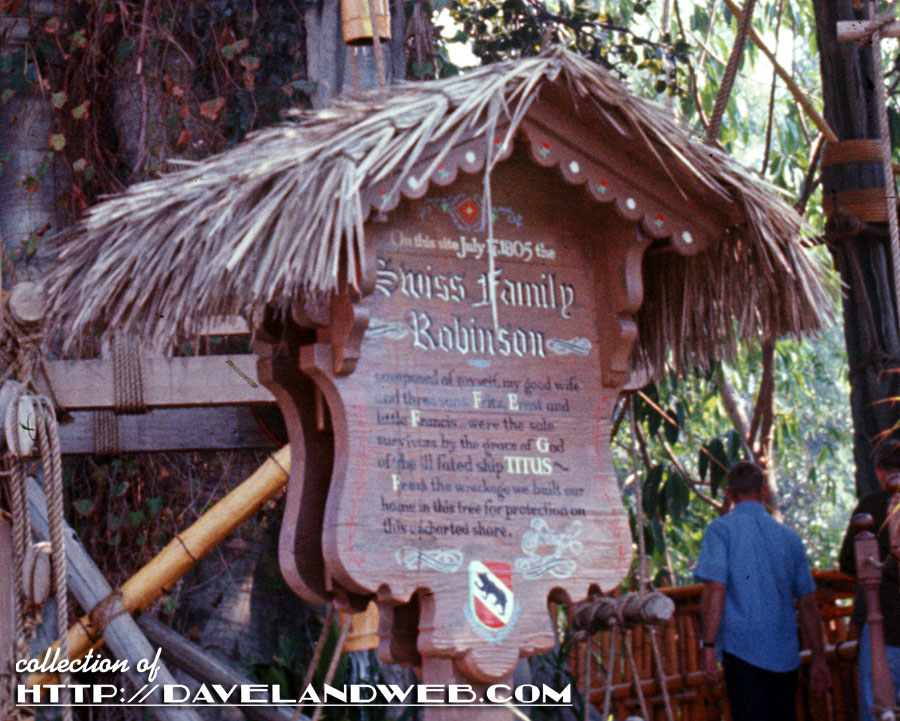 UPDATE:
For those having a difficult time reading the signage, here's a previously posted crystal-clear shot from 1965: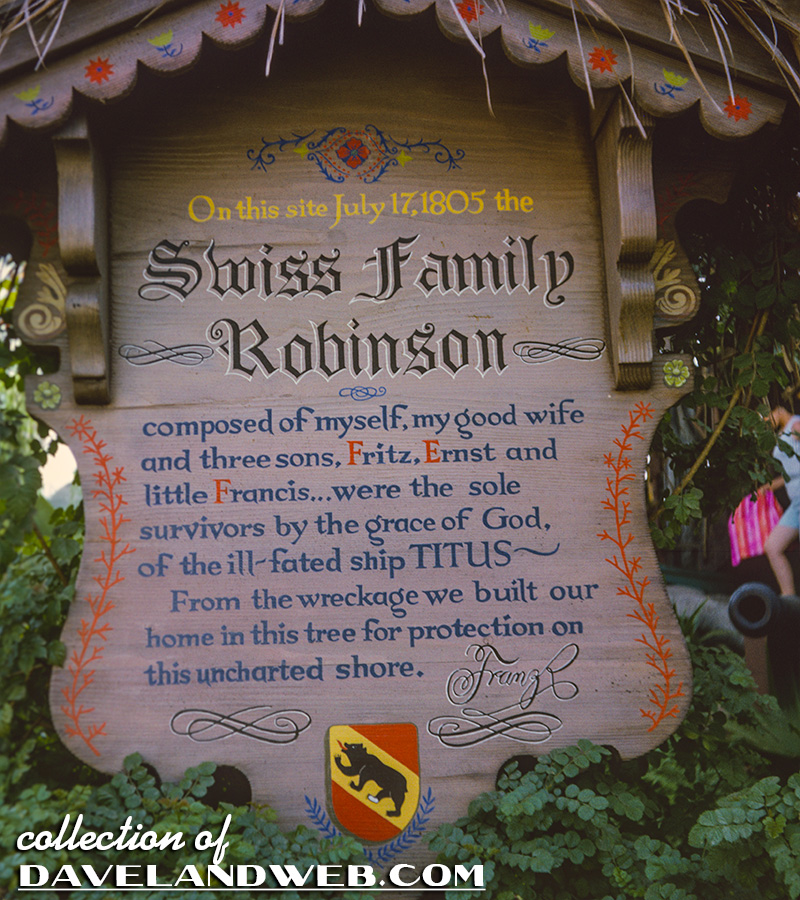 I used to love seeing all of the Rube Goldberg-esque gadgetry here.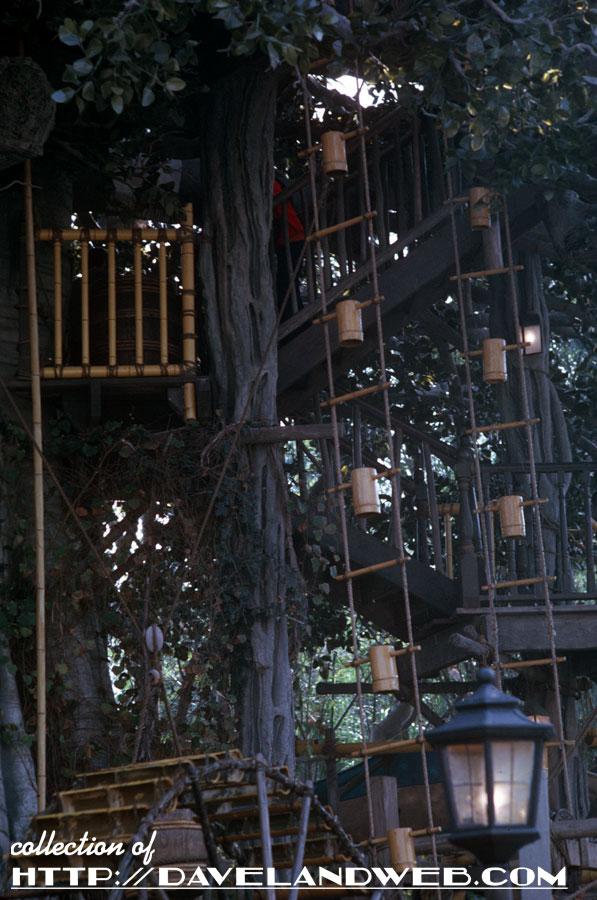 A vertical view...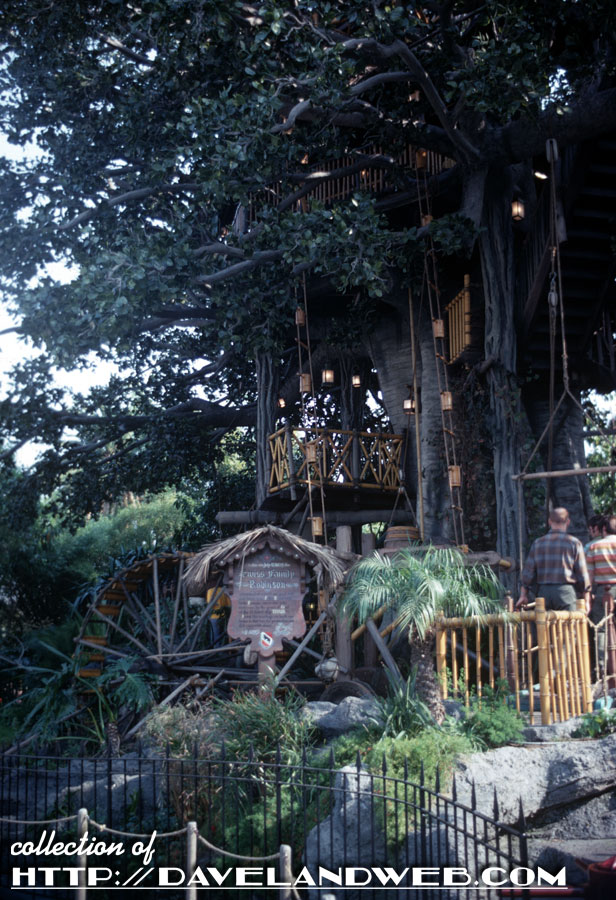 and more signage closeups.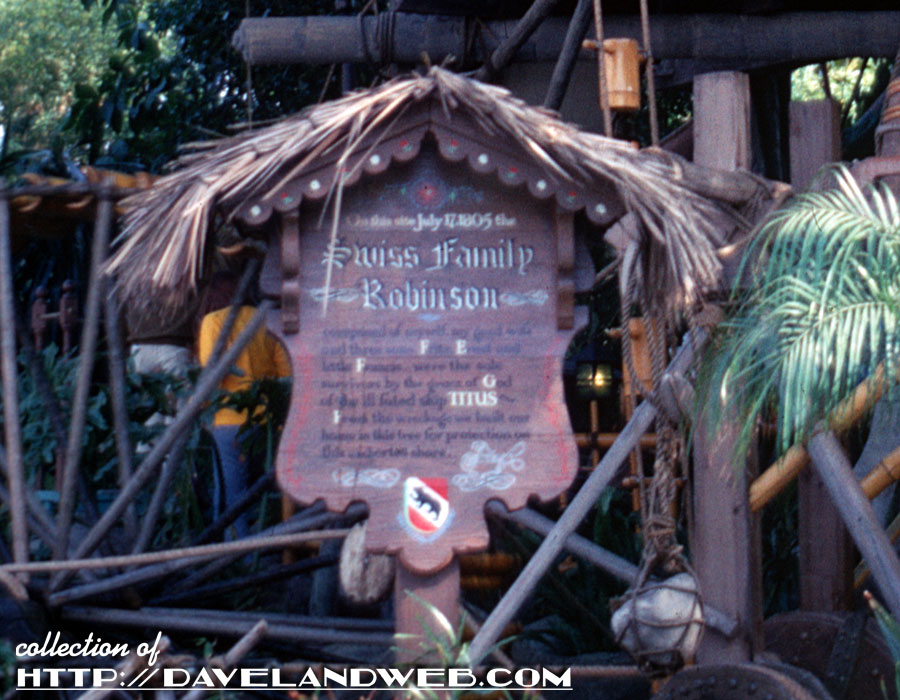 Not sure where this 1971 image is from, but it shows the attraction poster. The shadow shows an awning, which makes me thing of the Jungle Cruise.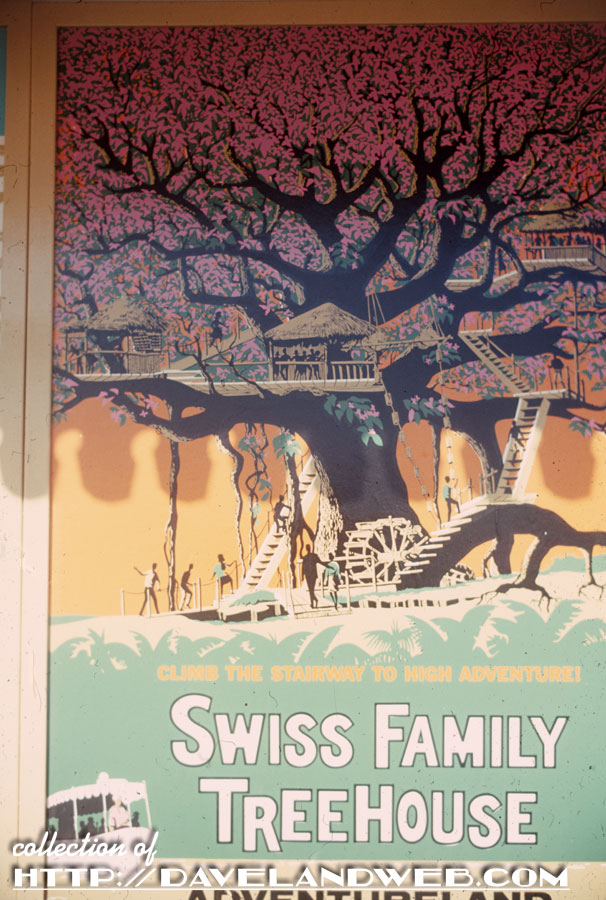 More Swiss Family Robinson treehouse at Disneyland photos at my
main website.
Follow my Daveland updates on
Twitter
and view my most recent photos on
Flickr
&
Instagram
.