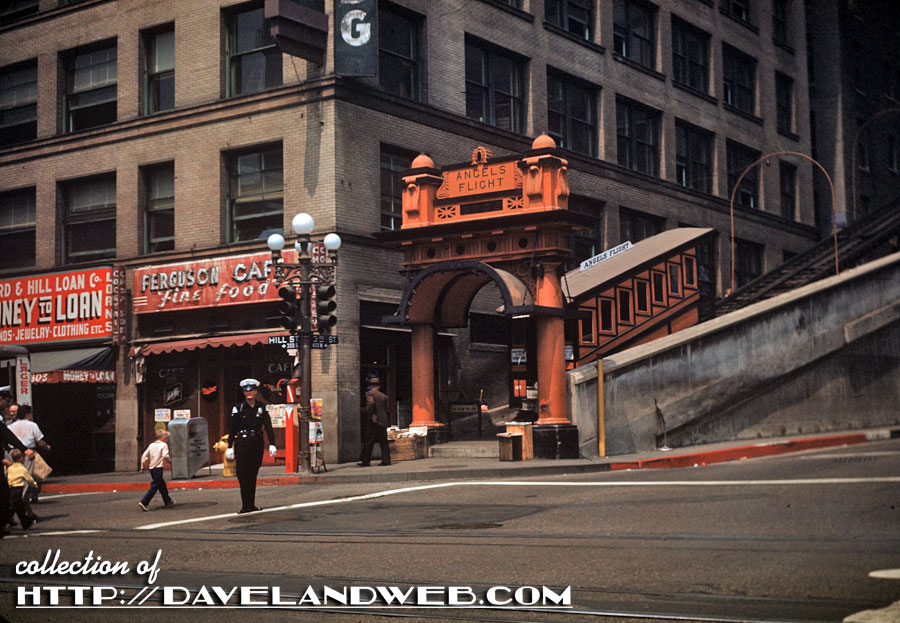 Another vintage shot of the Angel's Flight Railway, circa July 23, 1953. The photographer was Paul Kutta from West Chester, Pennsylvania (I love it when I have details about these vintage images!).
I believe Ferguson's Cafe is long gone, as is this type of traffic policeman. Check out the ballet-pose he is doing with his feet. Amazing!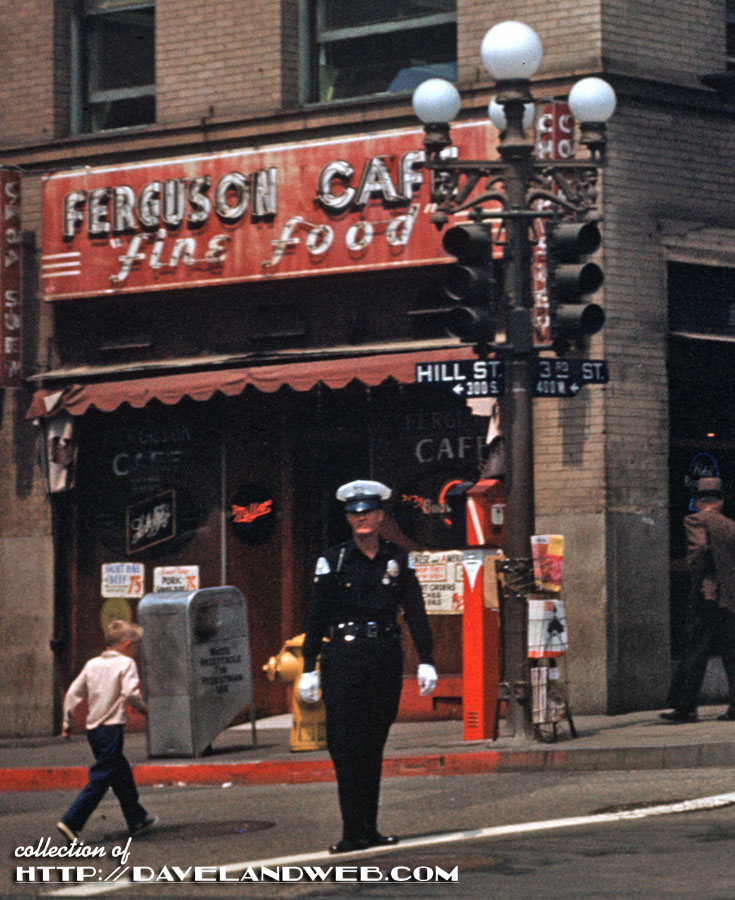 More Angel's Flight Railway photos at my
main website.