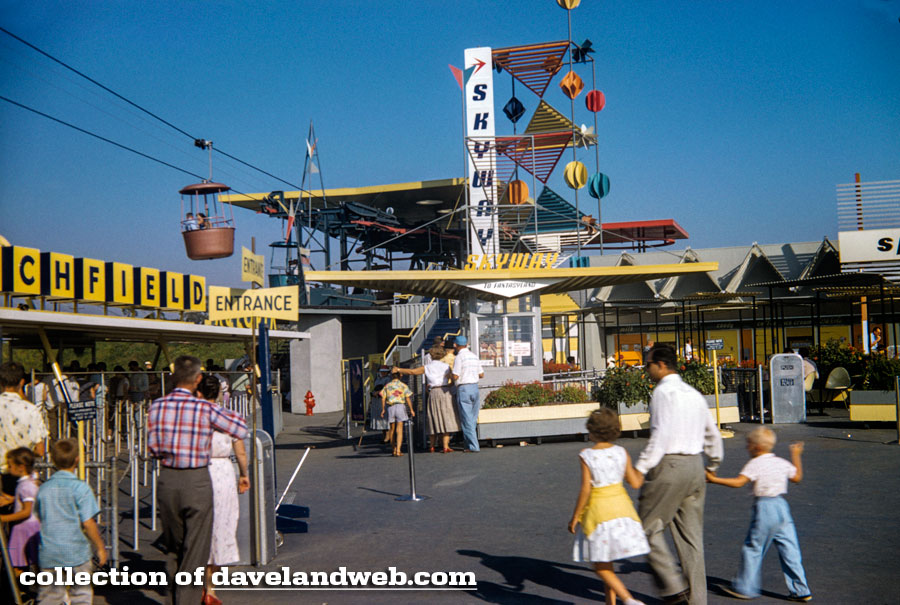 Step back in time to 1956, when the Disneyland Skyway opened to the public, allowing them to float through the air from an Alpine Chalet in Fantasyland to the futuristic station in Tomorrowland. Today's post celebrates this favorite from yesteryear with a few golden oldies from my collection. This first photo is from 1956; you can almost feel the excitement as guests line up to board a gondola in Tomorrowland.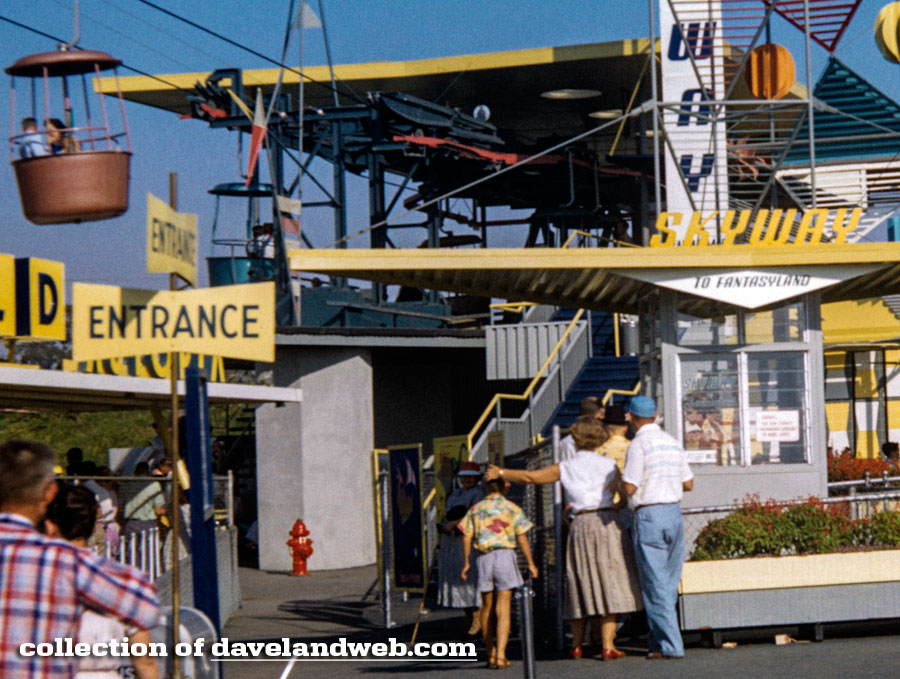 Looking back from your bucket, here's what your view would have been: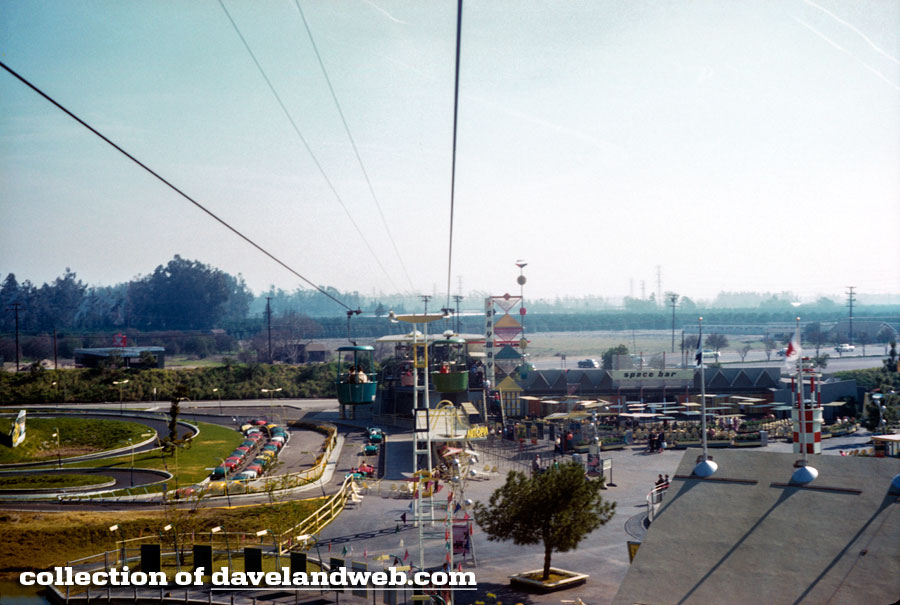 Get a look at a very undeveloped Harbor Boulevard in the background!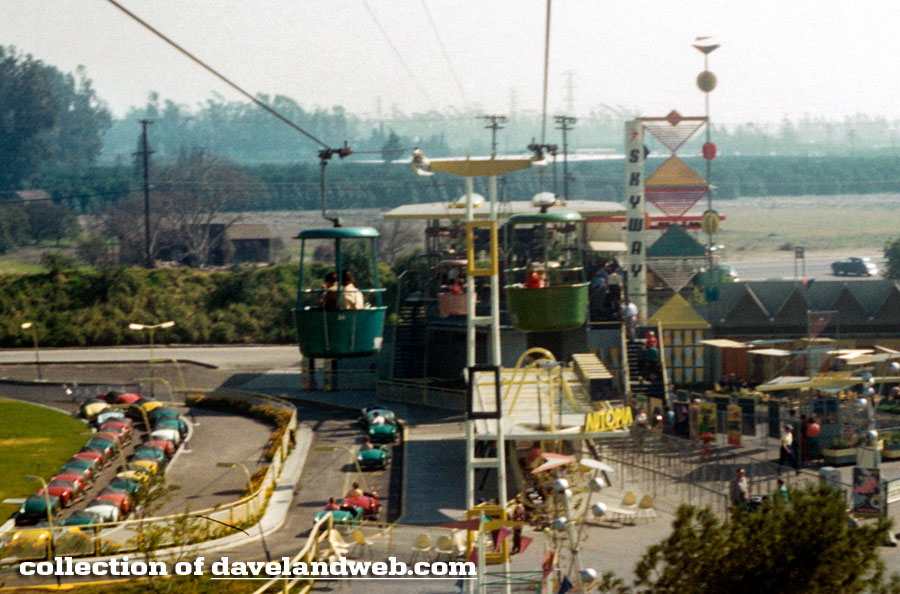 By 1963, the Submarine Lagoon was added to this view: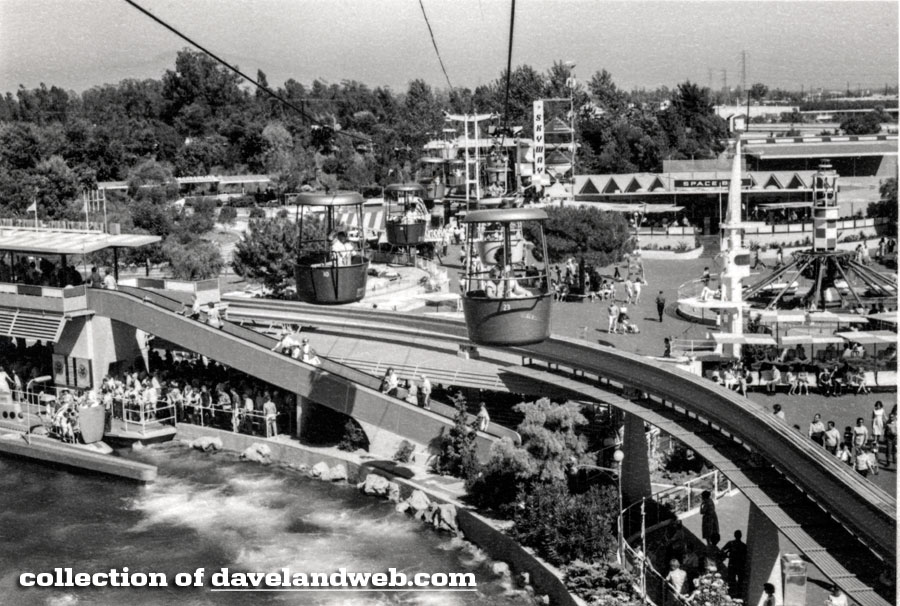 This May 1958 gem shows the Fantasyland Alpine Chalet station: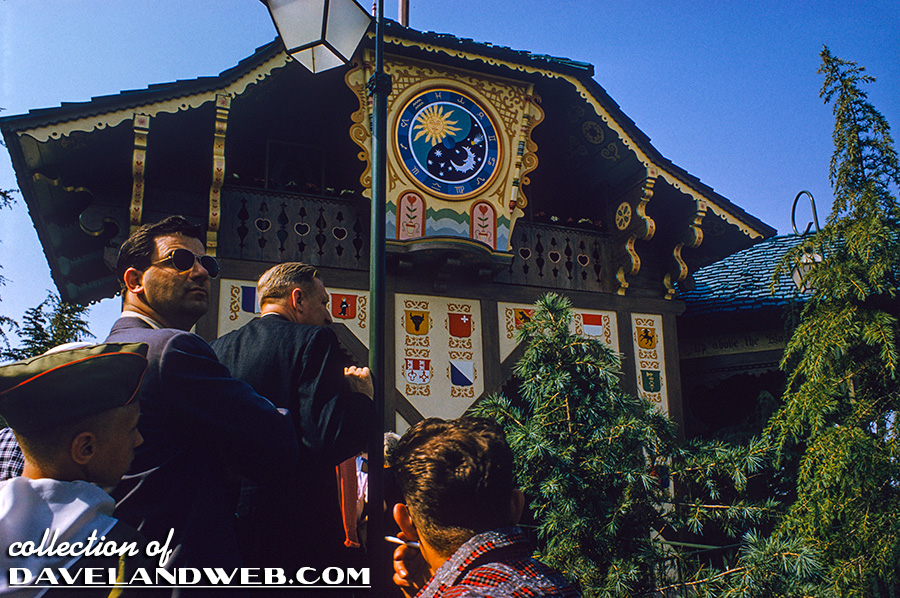 A closer look at the emblem atop the Chalet: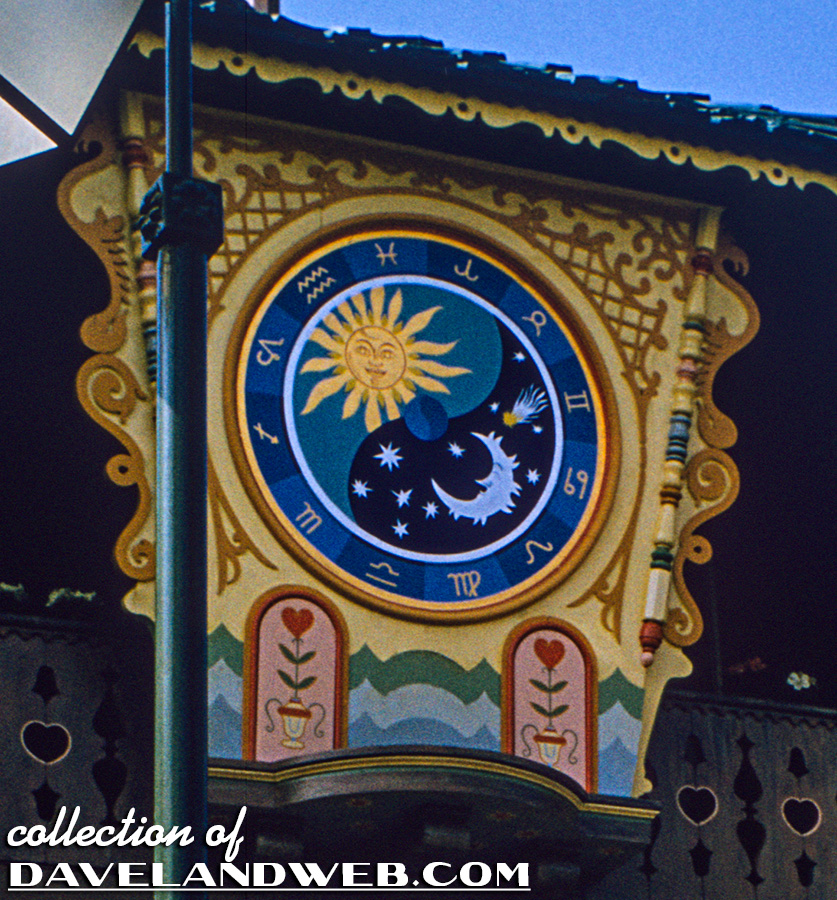 From 1957: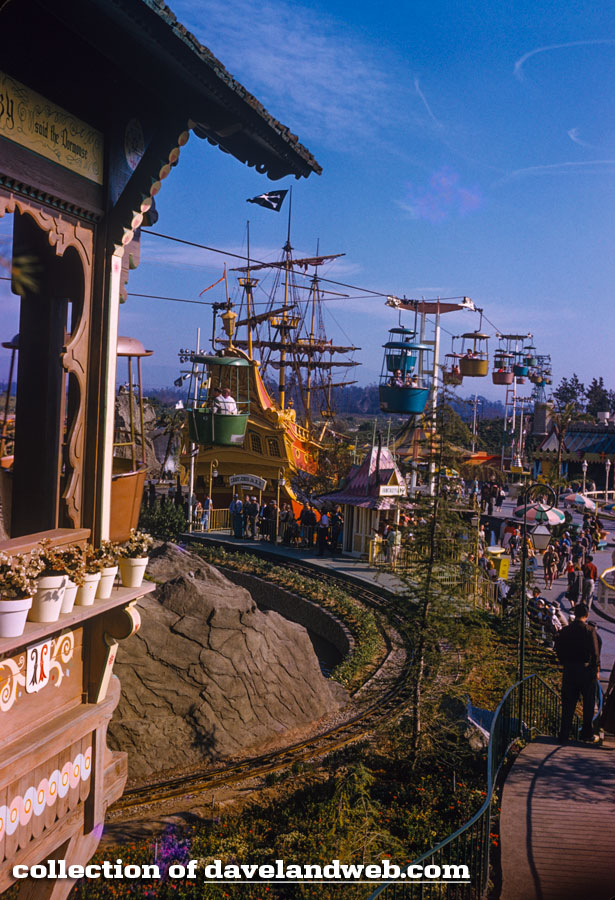 Guests at the Casey Jr attraction look up at the buckets overhead: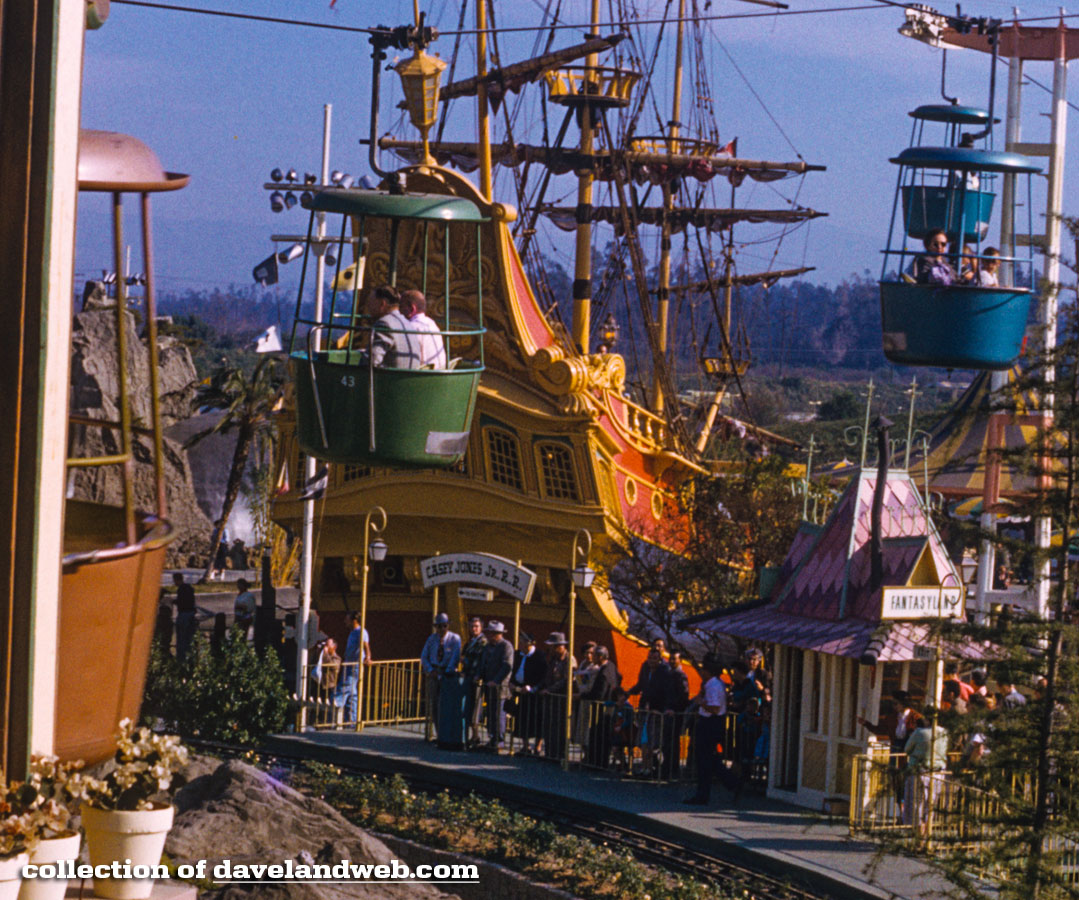 Look Ma, no Matterhorn!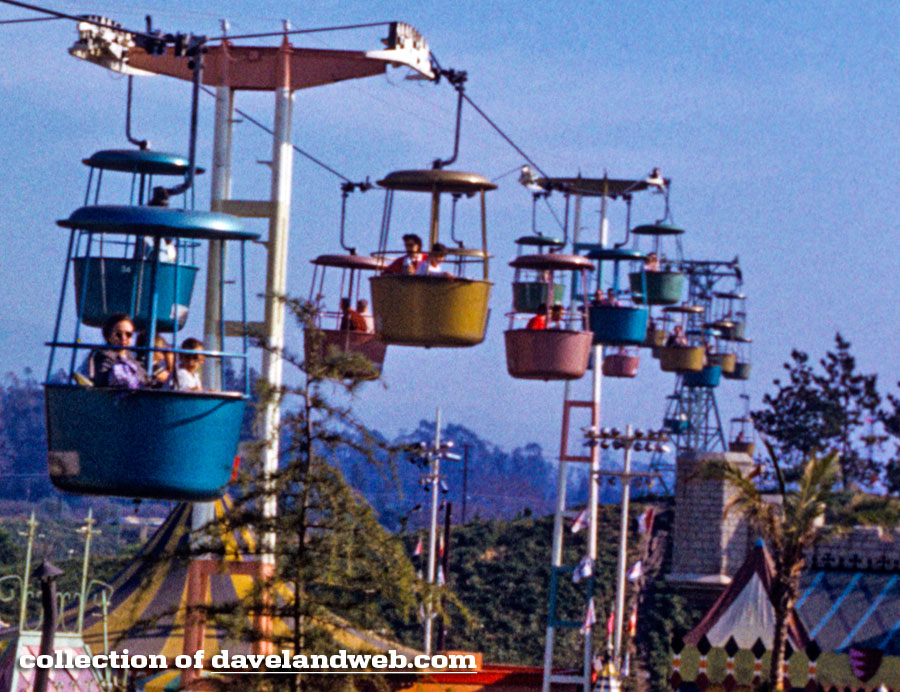 In this July 1968 shot, you can see the thrill of being able to fly THROUGH the Matterhorn, affording guests a peek of the inner workings of this attraction.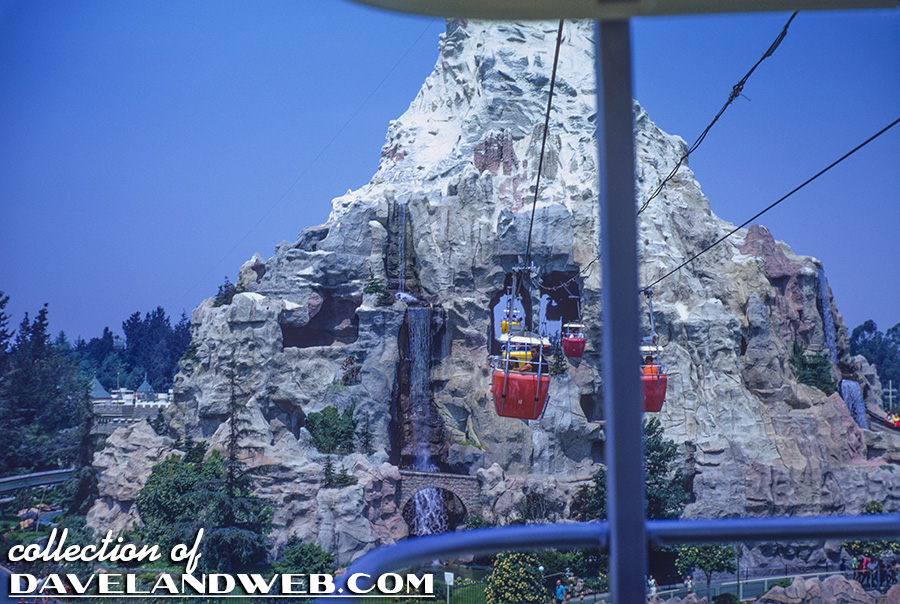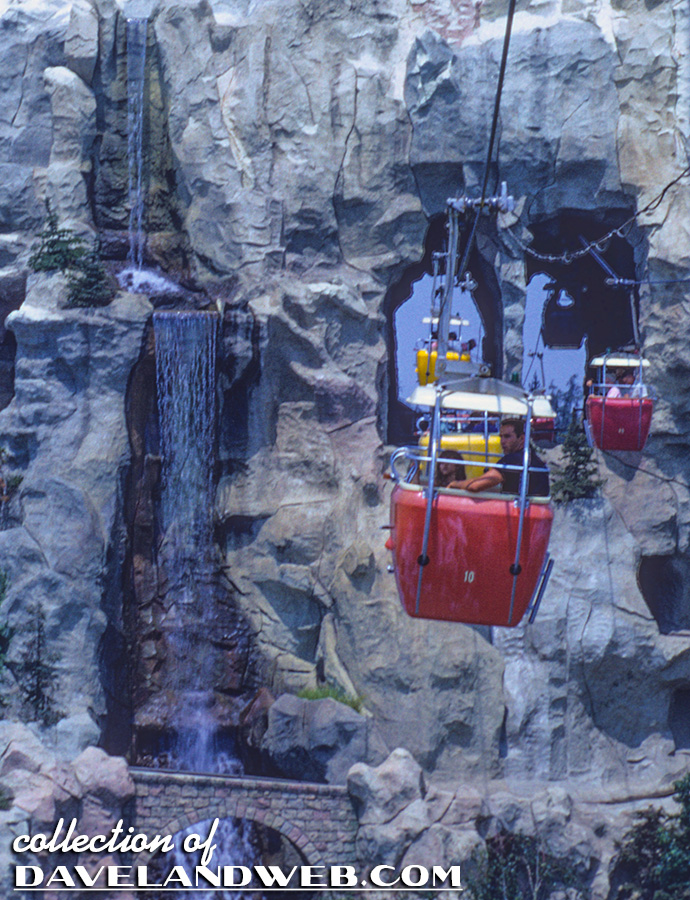 Once in Tomorrowland, you could have bought something at the Mod Hatter: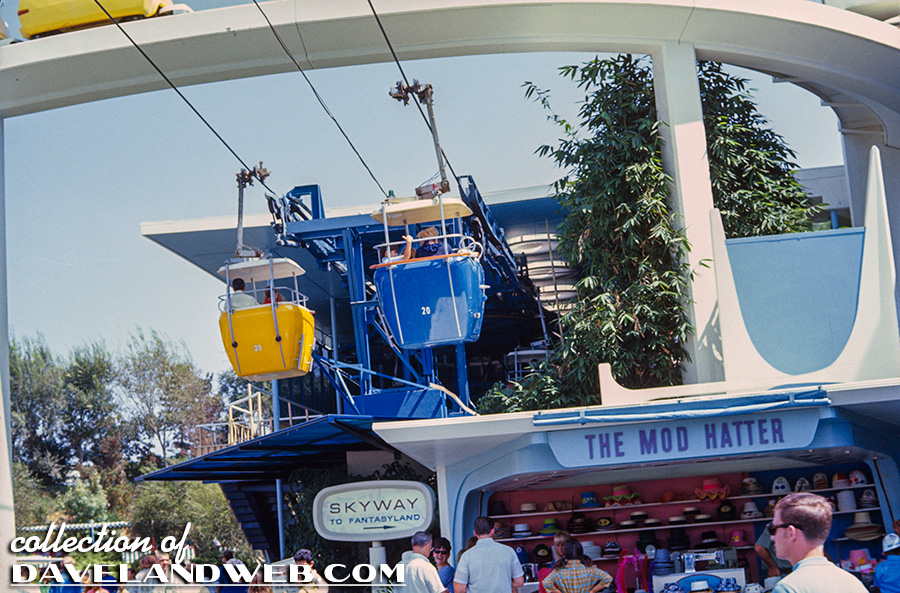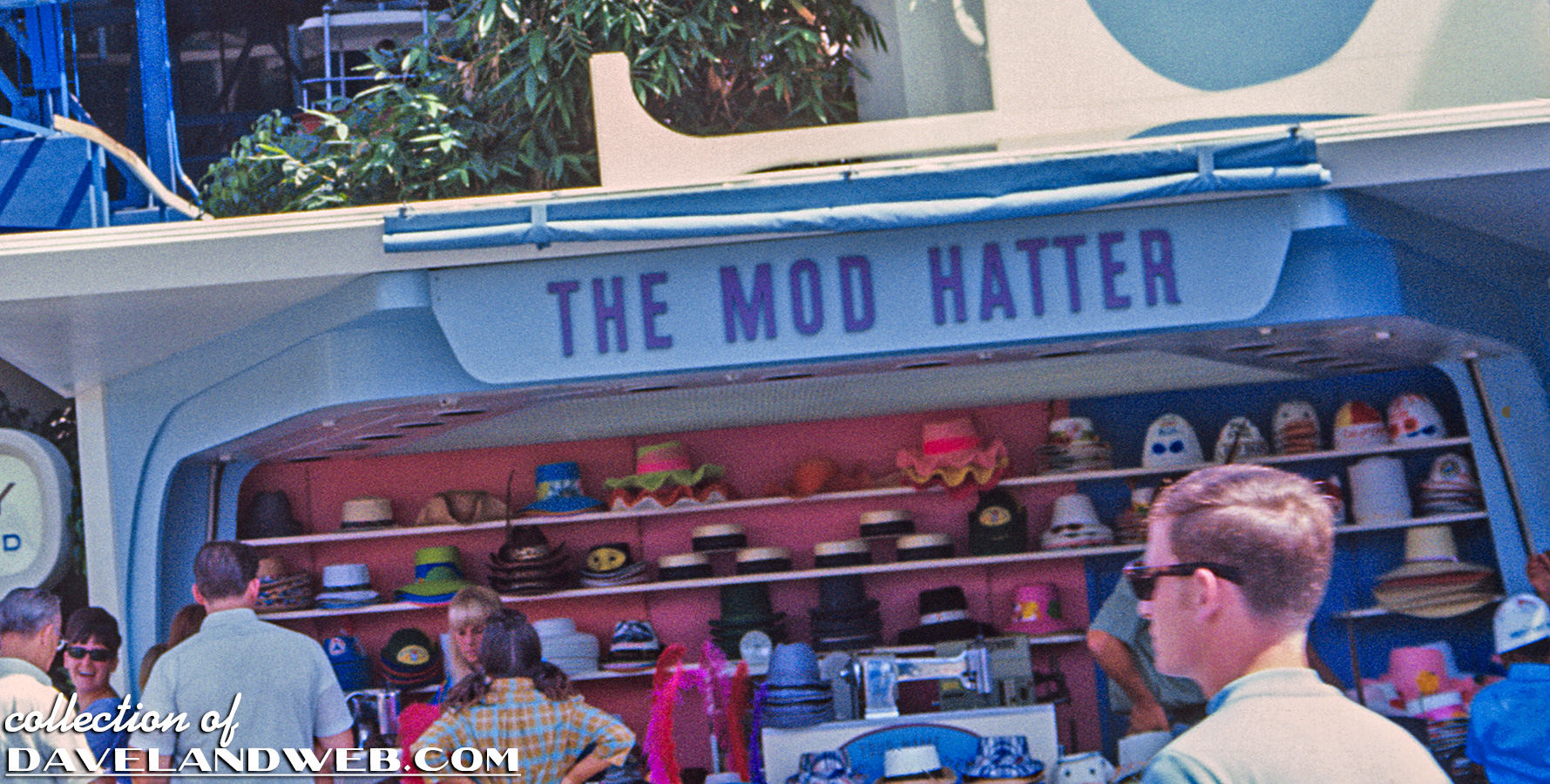 I leave you today with this dusky shot of the Skyway from February 1960:
See more Daveland Disneyland Skyway photos at my
main website.
Follow my Daveland updates on
Twitter
and view my most recent photos on
Flickr
.