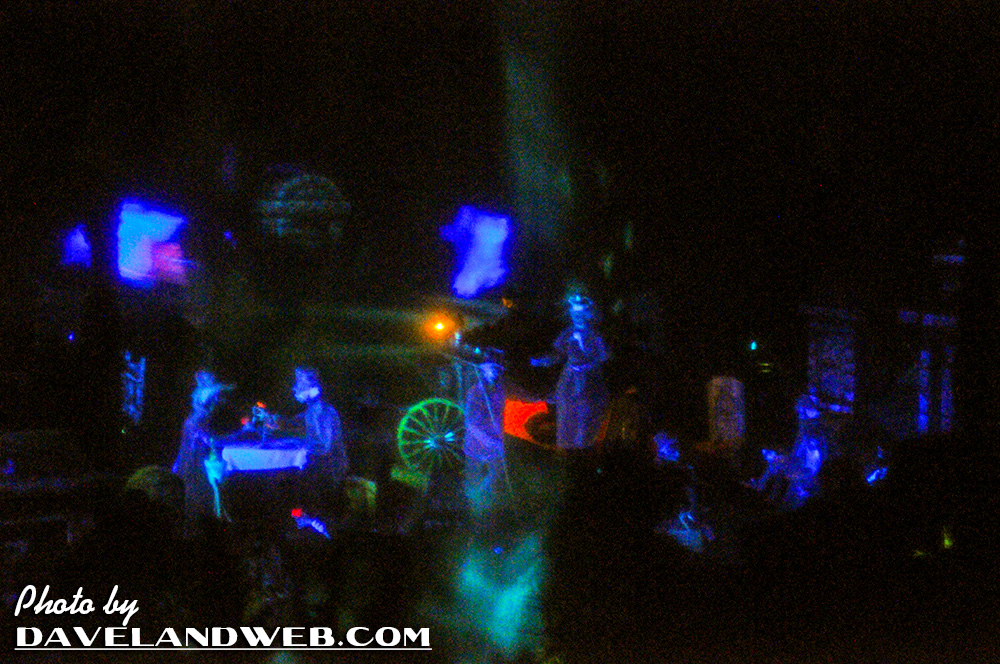 Just when I thought I was done with the Mansion as far as photographs go, along comes a new low-light lens. Here are a few shots from the cemetery (with no flash!) that I have been unable to get in the past. The first one, although a little blurry, is what you first see as you are exiting the attic area, and provides a nice overview of the swinging wake occurring with the 999.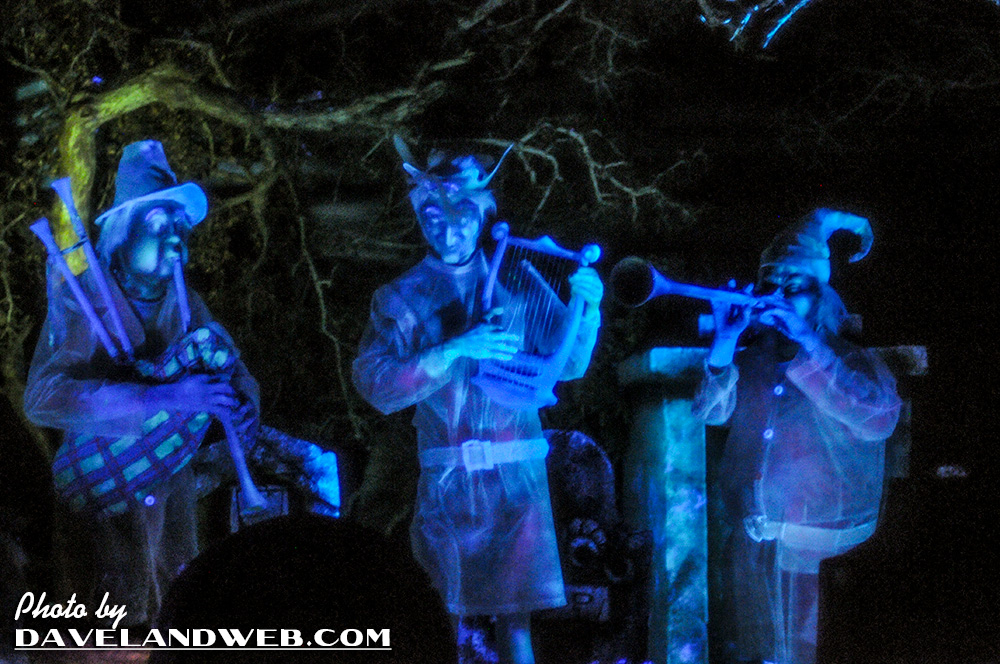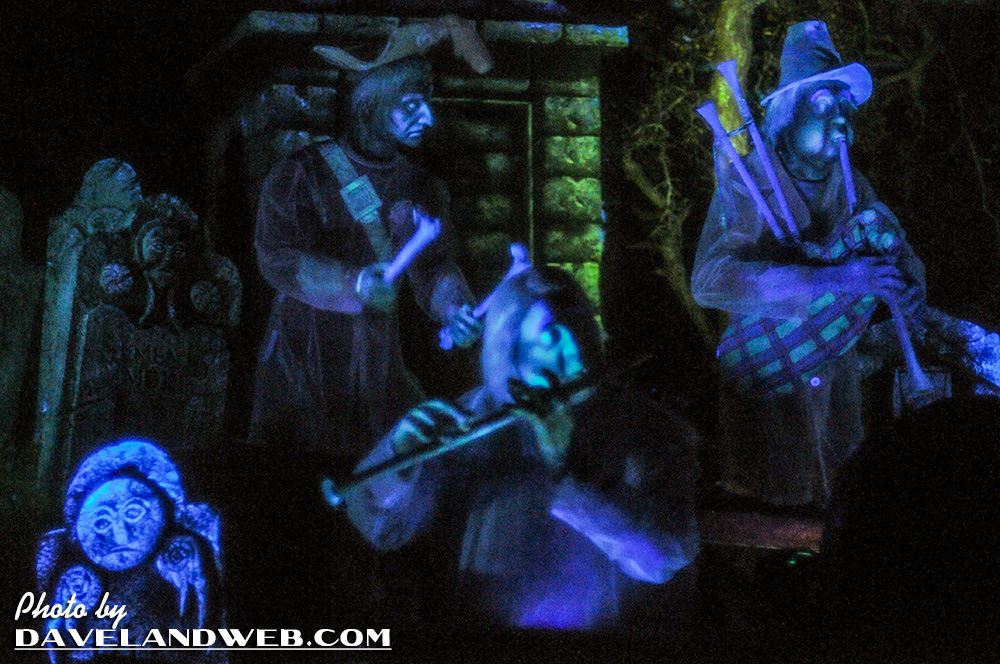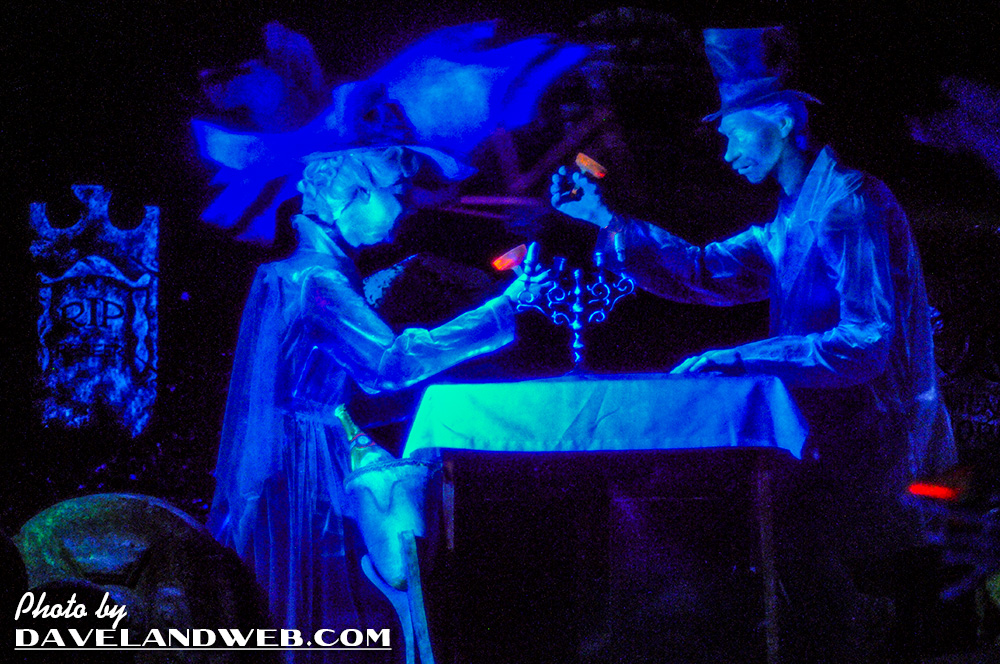 Next time your mama tells you to wear a helmet, listen to her—or else this could be you.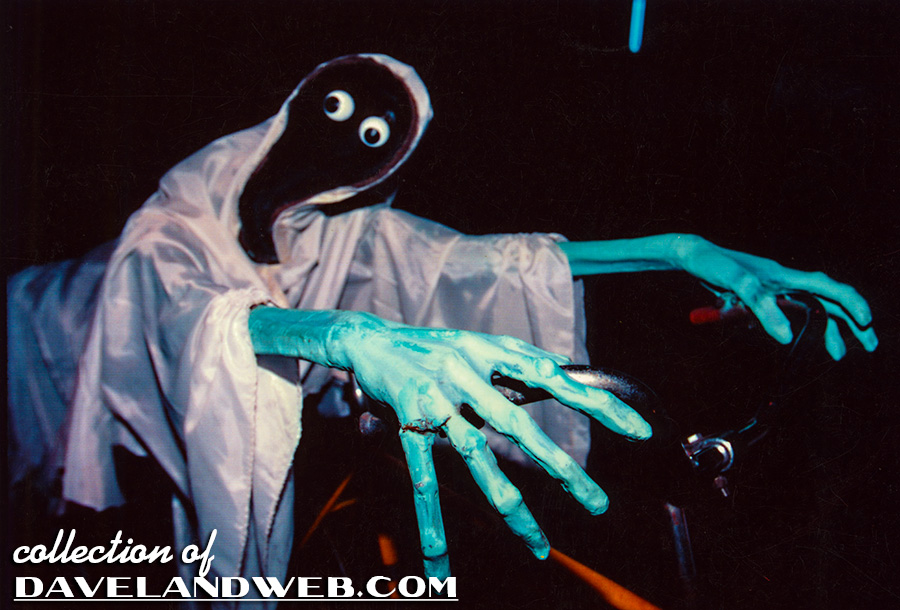 Here are some of the original vintage publicity shots of the Cemetery: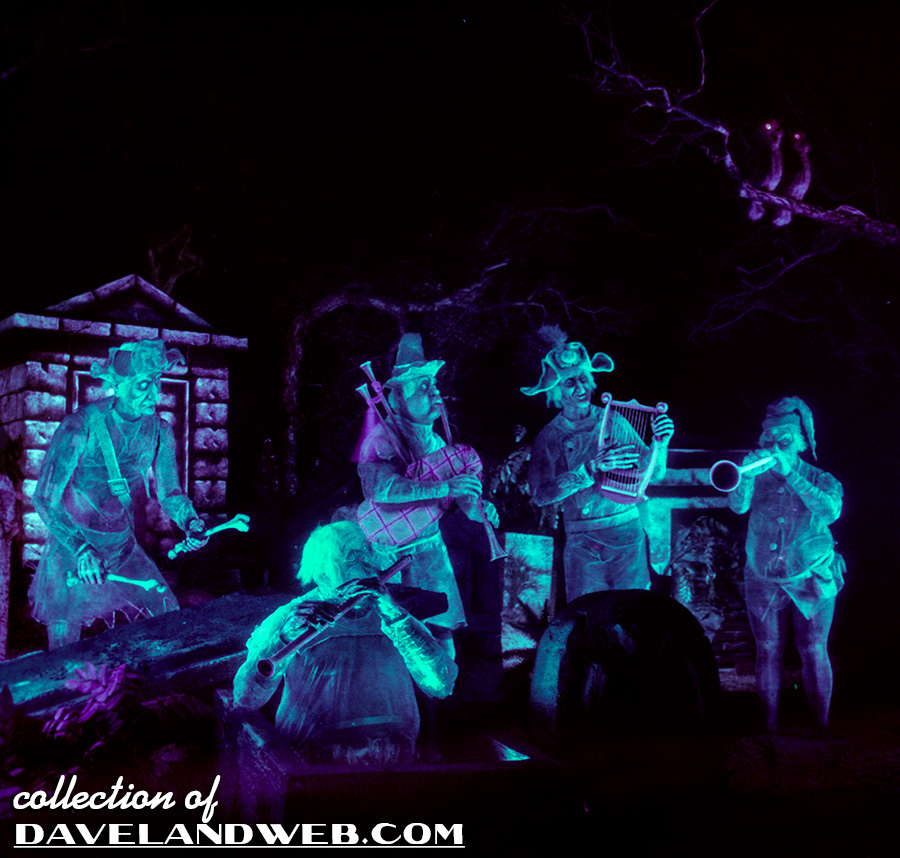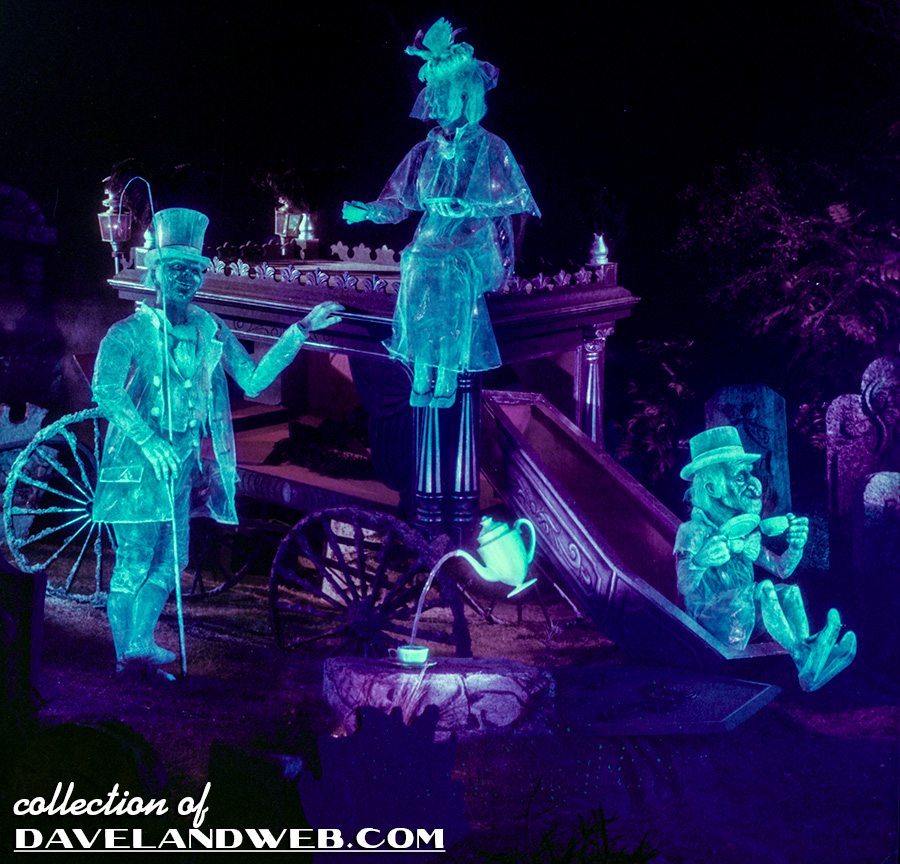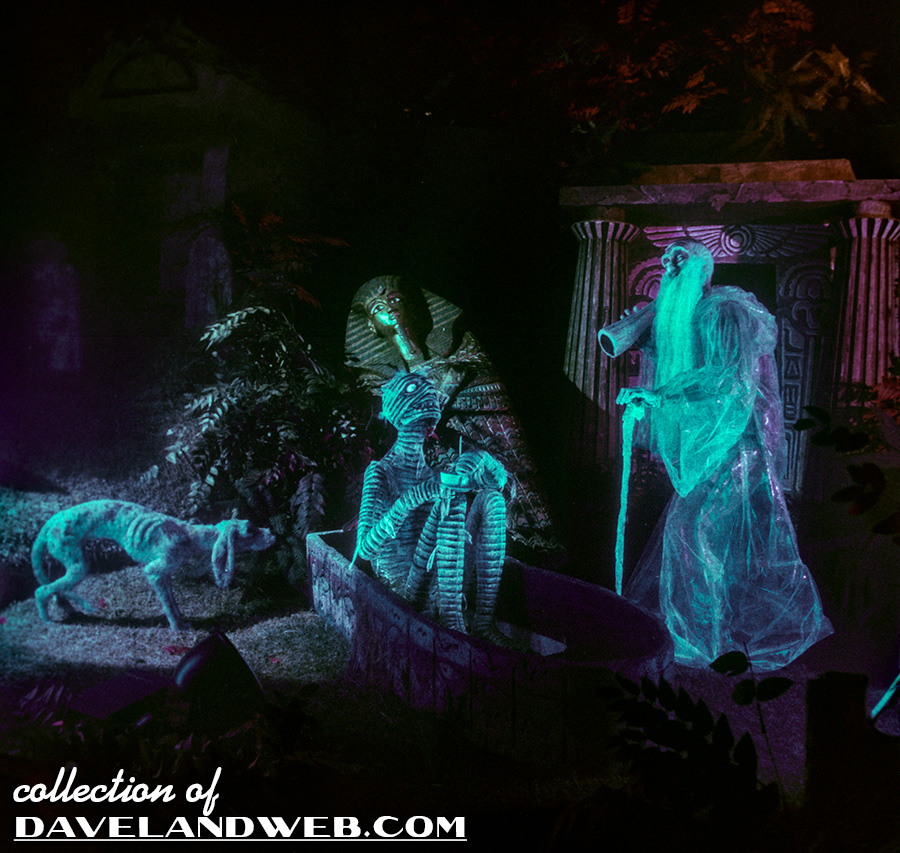 And the same scene today: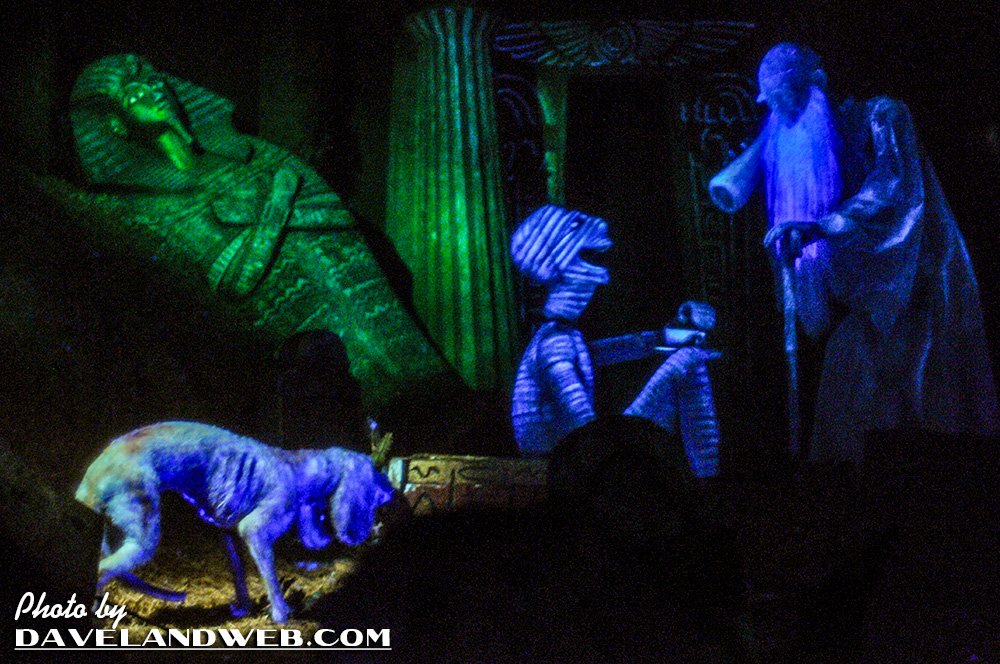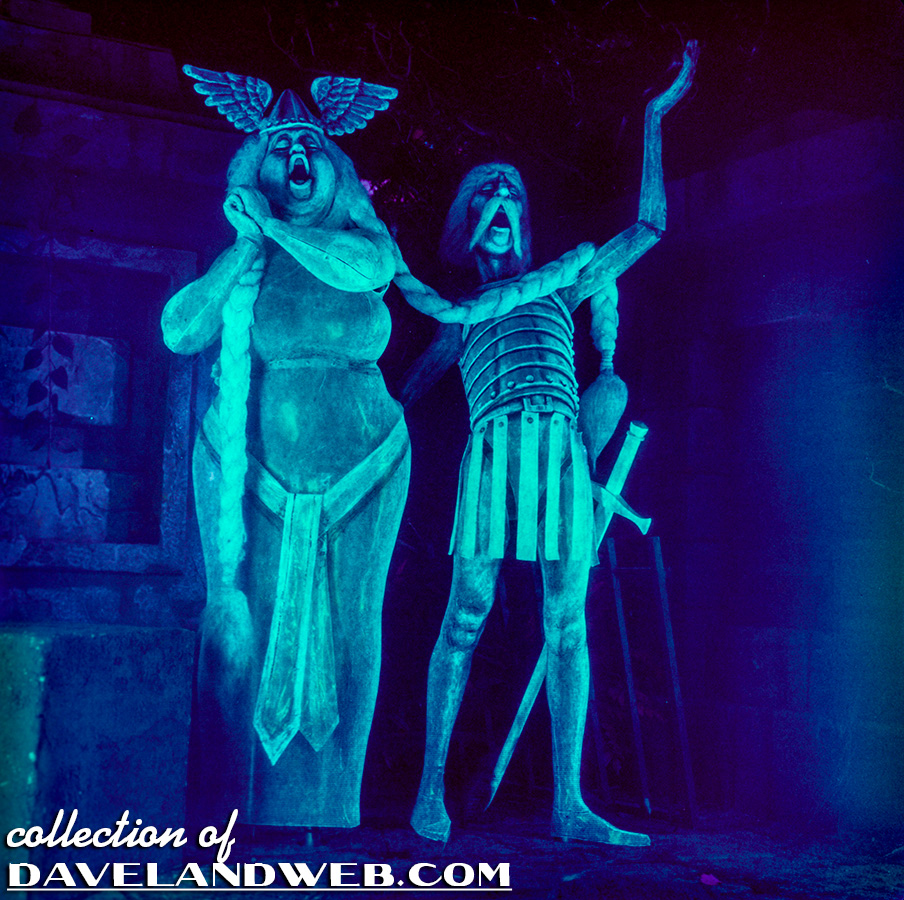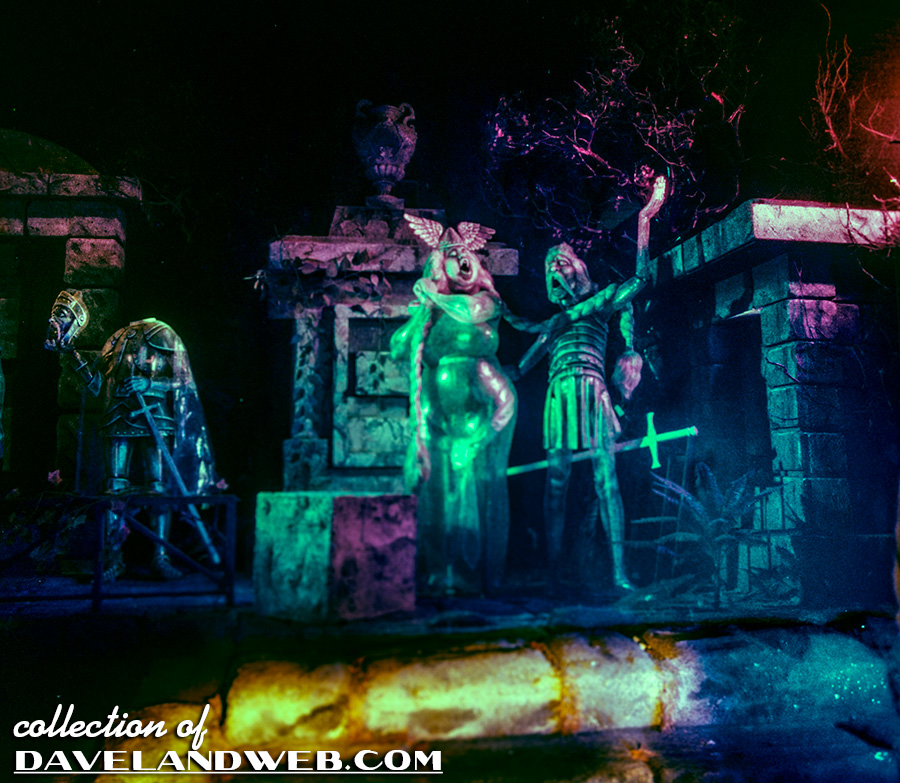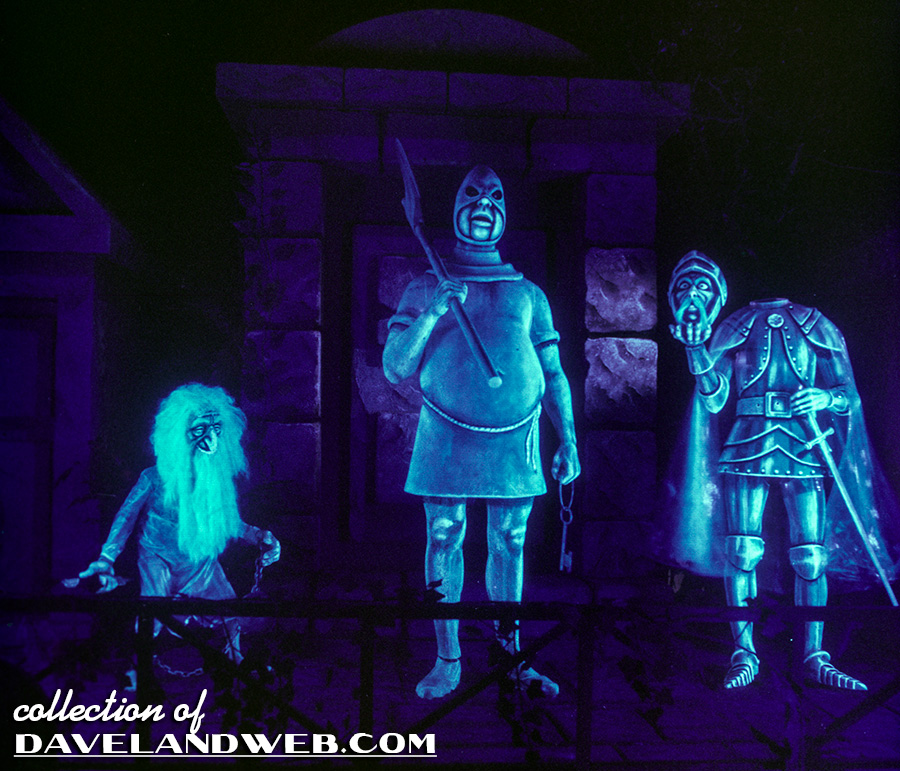 One of my friends shared a photo of his Marc Davis maquette, designed for the graveyard scene. Davis sure had a way with expression and characterization. This figure is funny and creepy all at the same time.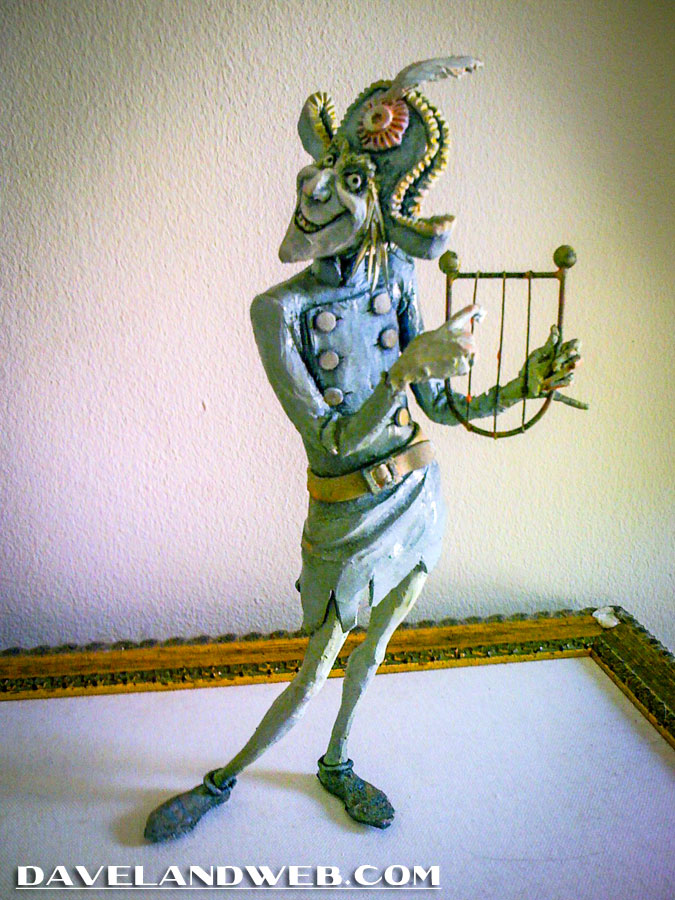 This photo is of one of the pop-up ghosts in the graveyard. Who knew that ghosts wore silk?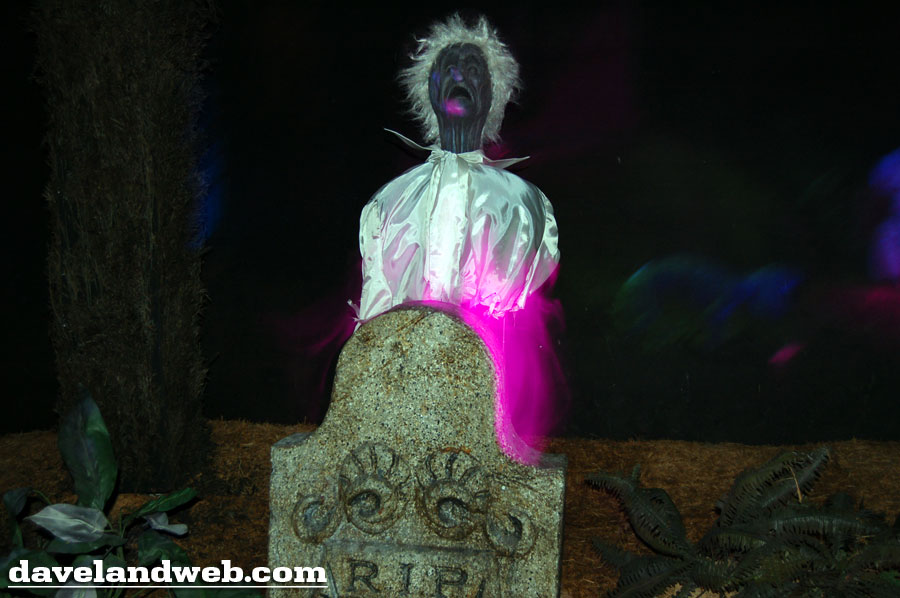 Here's what's going on behind the tombstone with the pop-up ghost.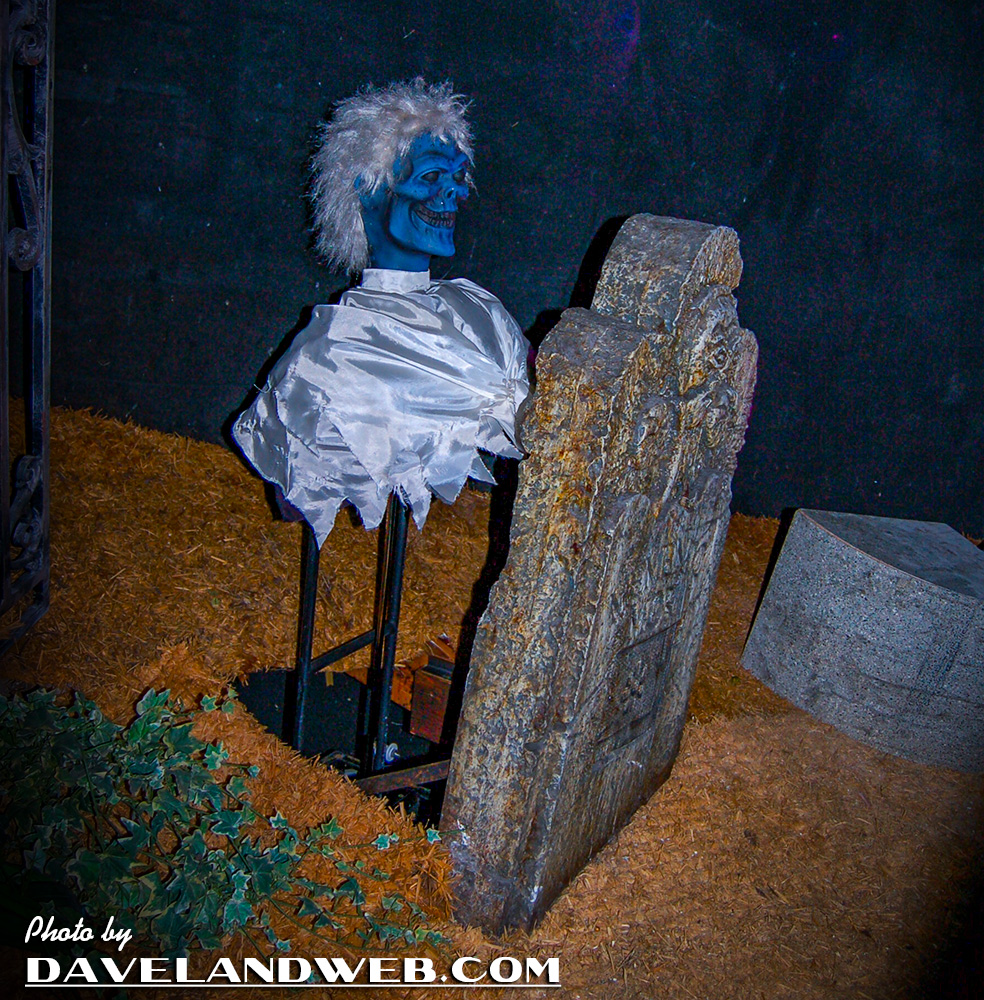 And a fittingly final photo for today: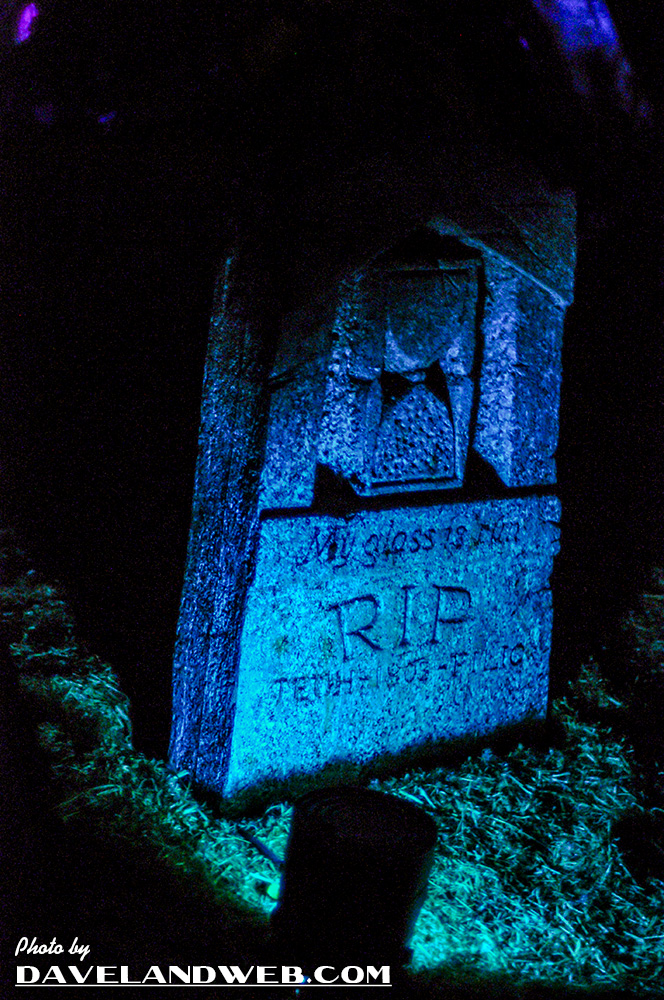 See more Haunted Mansion (both recent and vintage) photos at
my website
.