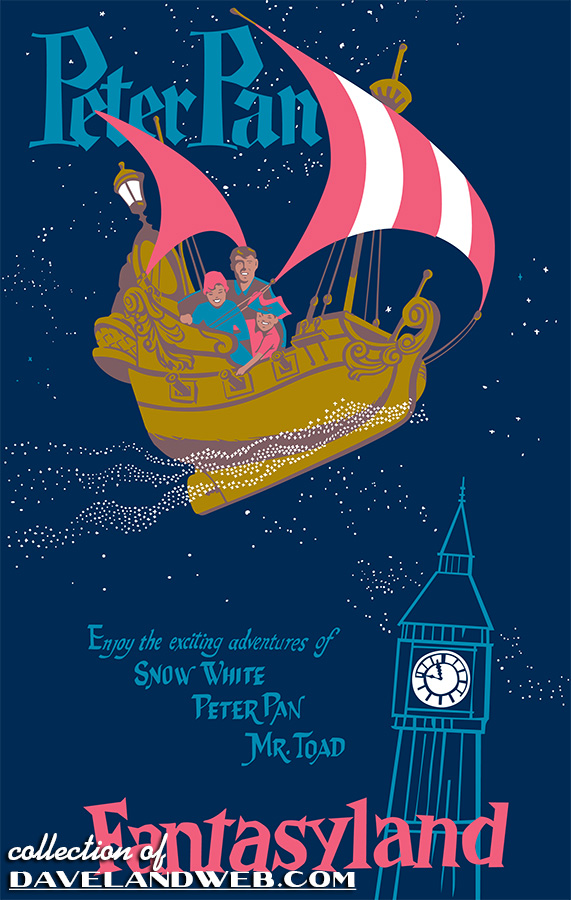 You have to start somewhere with an attraction, and what better place to start than with a drawing. Here is a concept drawing for the attraction vehicle for one of Disneyland's favorite Fantasyland attractions, Peter Pan's Flight.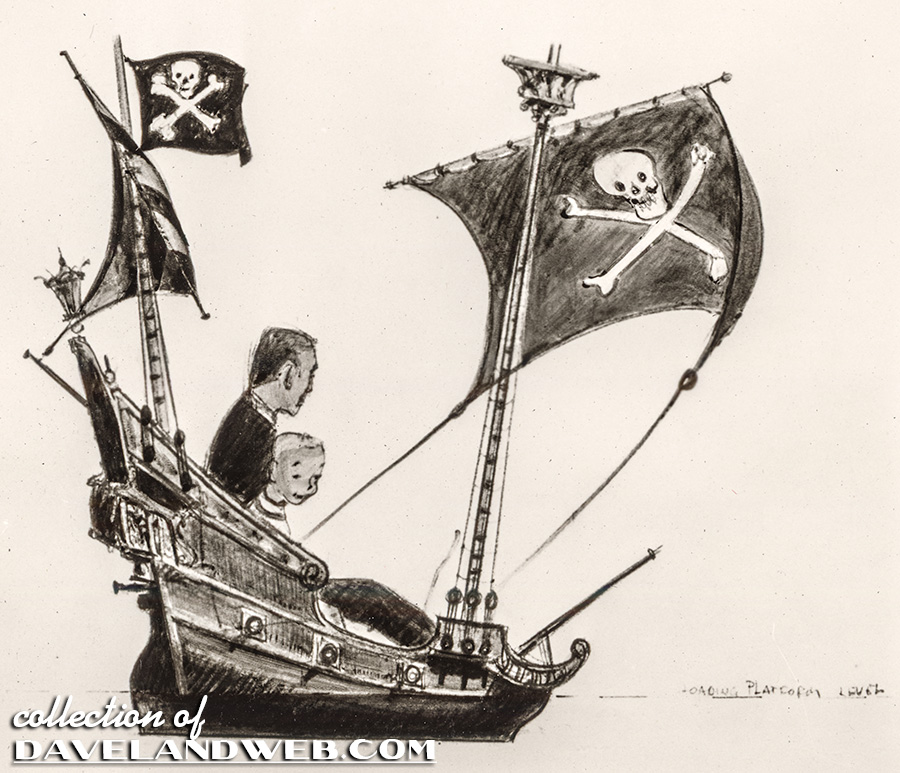 And in the beginning, there was...CLAY! Somehow you have to make the leap from 2D to 3D. This photo of a sculpted pirate ship shows you the origins of the attraction vehicle for Peter Pan's Flight at Disneyland. You can see that the design is very similar to the one for the Chicken of the Sea Pirate Ship Restaurant just down the way.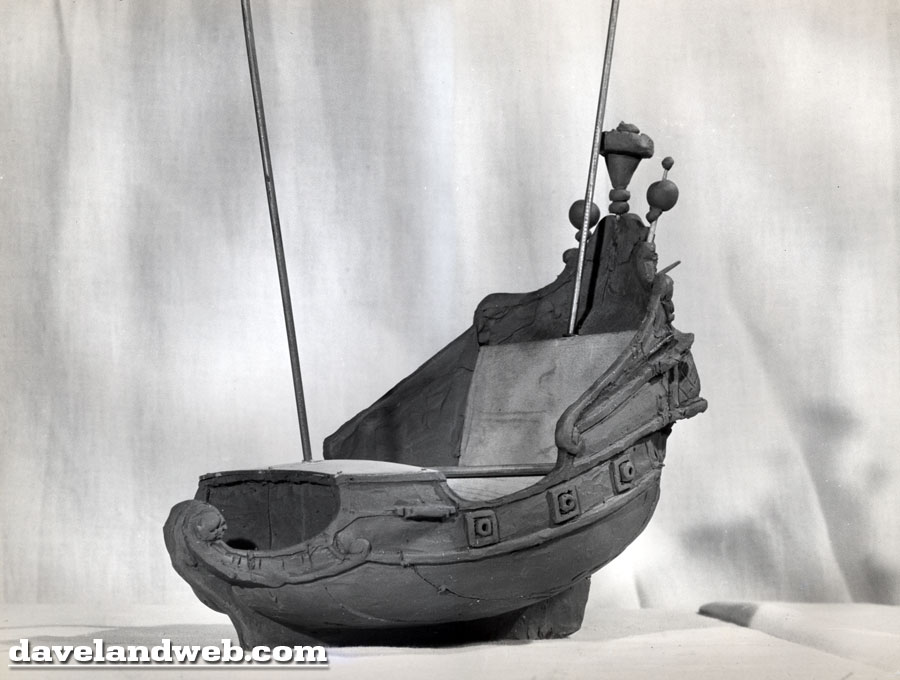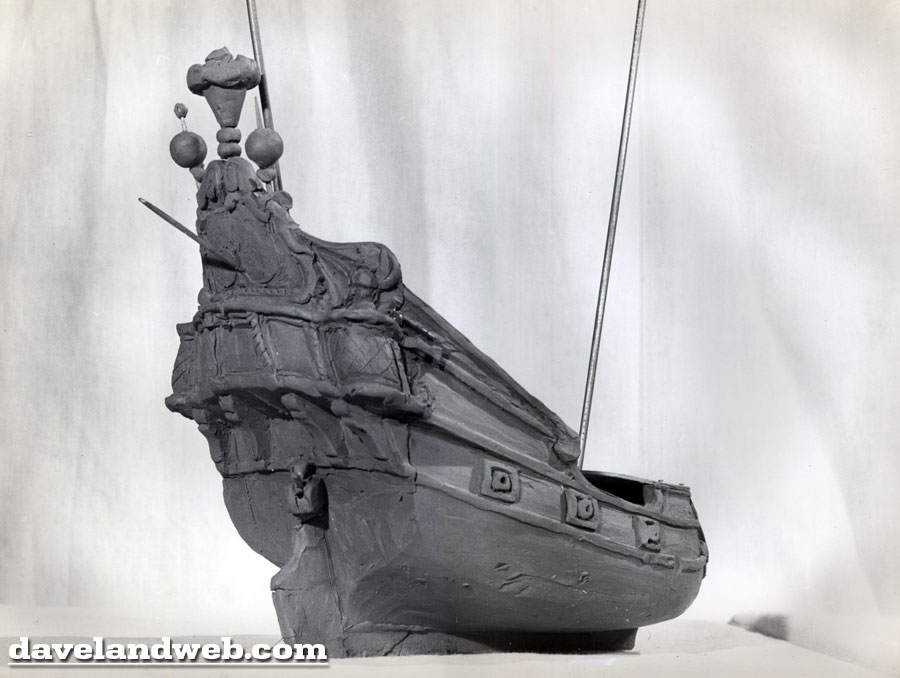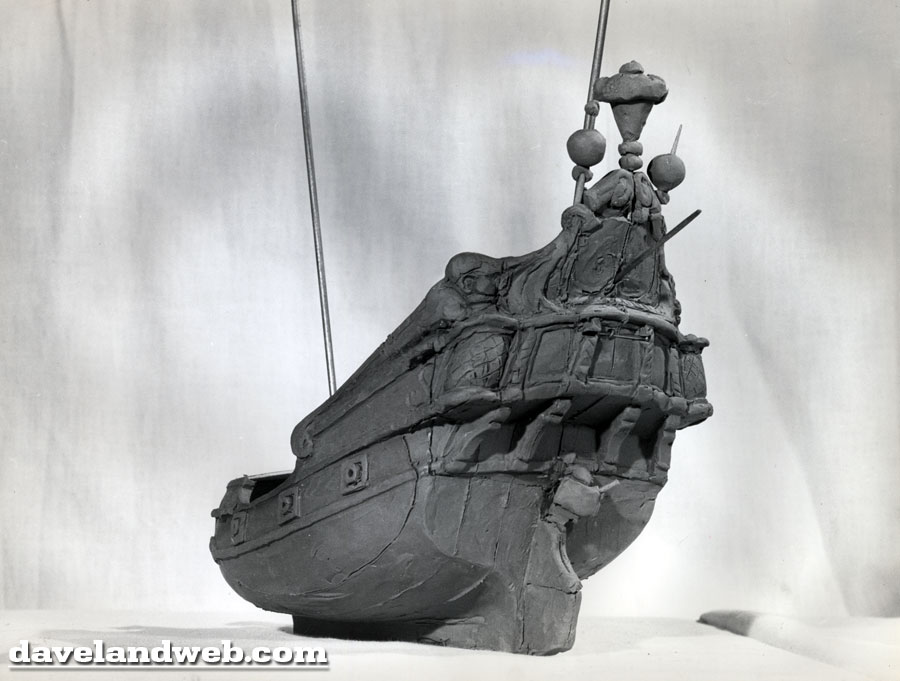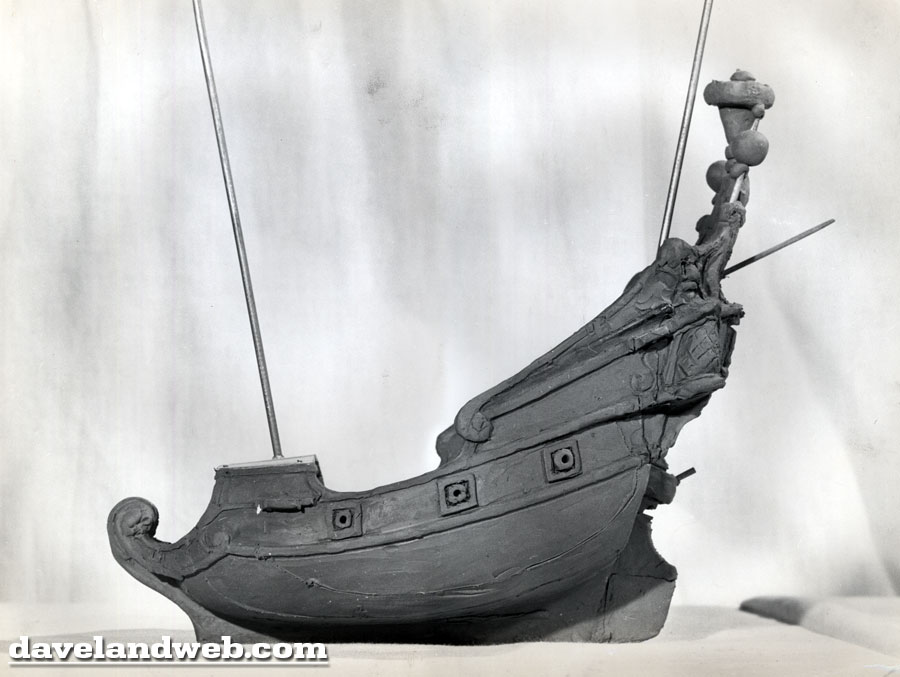 Here's a shot of what actually got built; this one is from June 1957.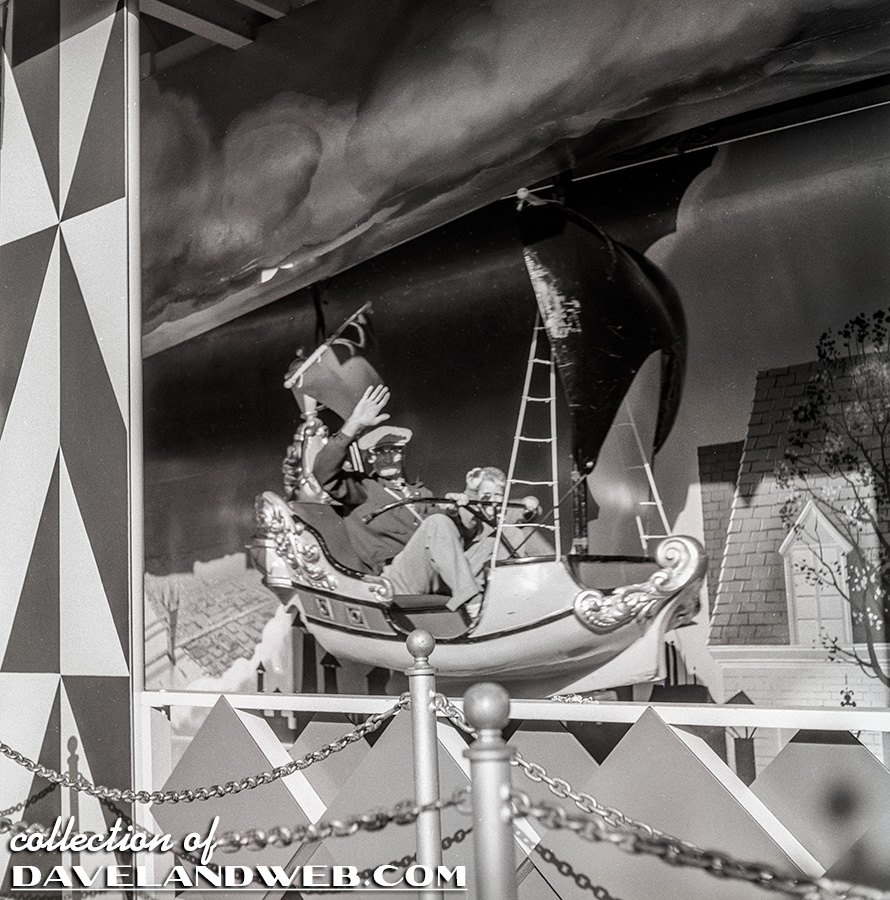 And from February 1960: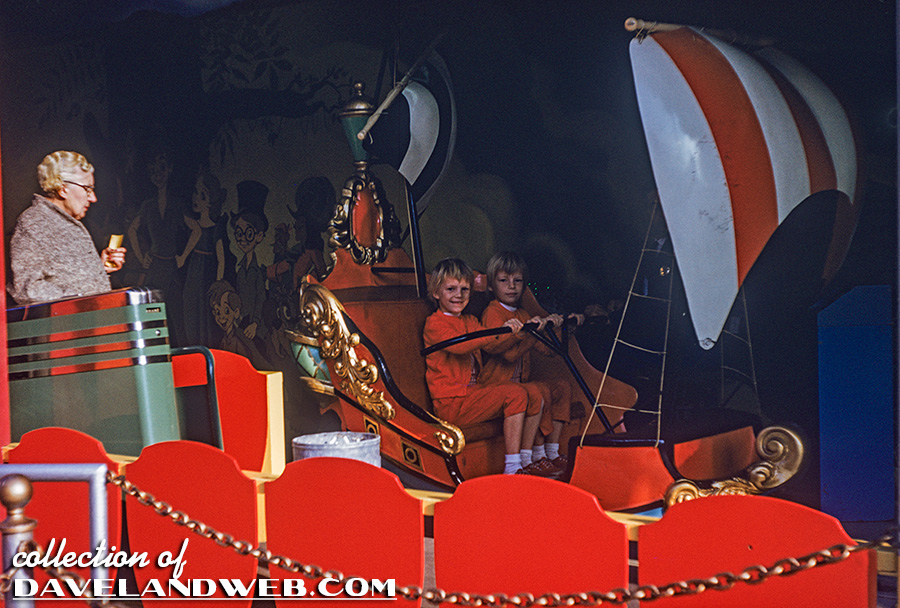 And a current shot:
There is something about this particular dark ride that stands out from the others. In premise, it is identical to Mr. Toad, Snow White, and Pinocchio: you get in a vehicle and ride through scenes from a movie as if they are happening to you. What makes this one so different? Why does the queue fill up as soon as the park opens? Well I'm gonna' tell ya! Every time the Pirate Ship leaves the Nursery and flies over London, it is absolutely breathtaking. No photo can capture the sensation (and Lord knows I've tried!) of feeling like you are flying over the twinkling lights of the big city, or the rainbow covered falls of Neverland. What child or adult wouldn't be swept away by that sensation?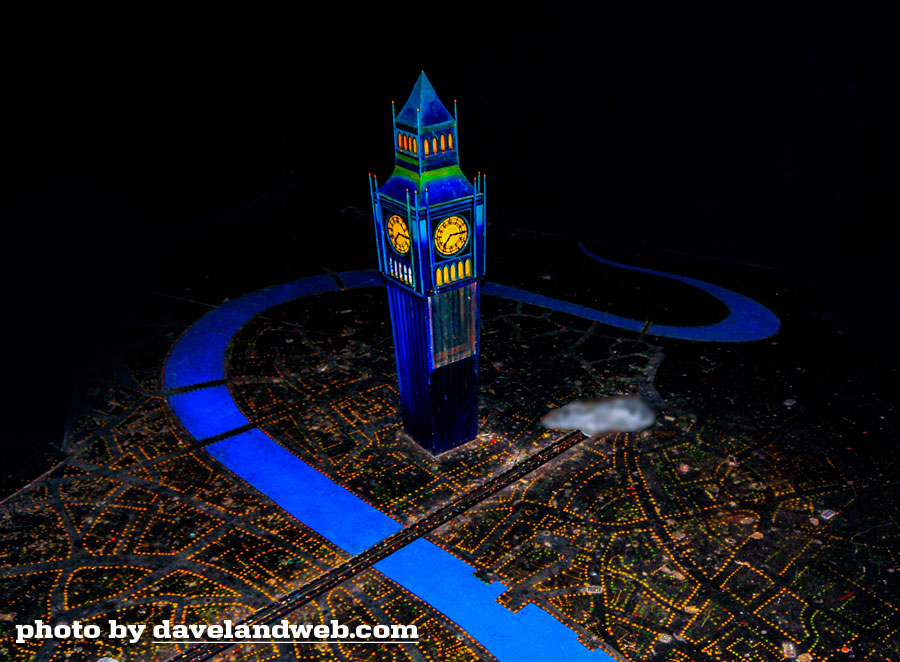 See more Disneyland Peter Pan's Flight photos at
my website
.